RV Owners
Last updated on June 20th, 2023. Originally published on January 26th, 2022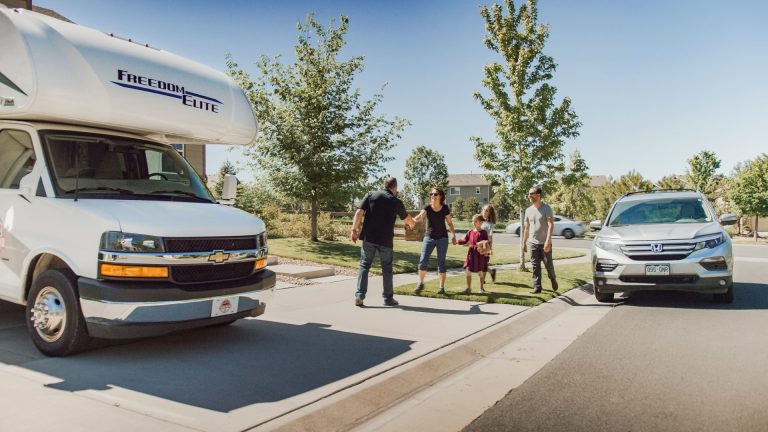 "It takes 12 positive customer experiences to make up for one negative experience"- Parature
"Fifty-two percent of customers have switched businesses in the past year due to poor customer service" – Accenture
So, what does this mean for you when you rent out your RV?
It means you need to evoke emotions with renters, make them feel that they are booking an exclusive trip, and provide a positive experience from the beginning. Your goal is to inform them, amuse them, and help them create shareable memories in your RV.
Over time you'll get referrals, rebookings, and glowing reviews. 
5 Techniques to Increase Reviews, Rebookings, and Referrals
1. Have Outstanding Communication from the Beginning
Prebooking: My RVshare listing is extremely detailed. I basically leave nothing out, although people still reach out to make sure I am a legit owner. When prospective renters have a question, they want the answer now, not tomorrow. Remember, if they can't get answers from you they will find another RV. Think of it this way…when you are looking to book a vacation, you don't want to wait. Part of the excitement is the anticipation.
I try to respond immediately, although most times it's within an hour. Prospects tell me they appreciate my quick response time even if I can't meet their requests. Before committing to a request I clarify time off with Keith for the walkthrough, pickup, or dropoff. I make sure I let them know immediately I will start working on it and get back to them.
Booked: Once booked and reserved, I provide all my contact information. I explain the best way to reach me and how the process will go. If they have any issues, now is the time to discuss and learn about it, not as they are driving away with your RV.
Walkthrough: During the walkthrough I get the feeling if the renter understands how to use an RV. This also gives me an indication if I can expect multiple calls during their rental. I overemphasize they should feel free to call anytime and that it's so important they have an amazing experience. This is the first time I start talking about referrals, reviews, and rebookings.
During the trip: While on vacation, it's not uncommon for vacationers to contact us. Even with a checklist and guidebook at their fingertips it happens.
I typically check in one time during their trip if I haven't heard from them. I say, "We just want to make sure you don't have any questions and are having the time of your life…that you'll want to return again for another adventure." I also tell them to feel free to share photos on their social media. I ask them if they have any photos they would like featured on my site. I've never heard NO. In fact, I had someone send me photos of their dog sitting alongside them in the RV as they were driving.
Post trip: When we do the return walkthrough with the renters, we ask if they were happy with their accommodations and our communication style. I even ask them what they loved best about renting an RV. This gets them thinking about the good times they had on their vacation.
I say, "I'd love your honest feedback for others that are looking at using our RV as well as any way we can enhance the trip. You know how people love seeing reviews."
Then I listen to find out what items I can add to the RV experience, and what things I need to address on my side. I also inform them I have an exclusive email newsletter I send to my clients featuring attractions they need to come back and see around the area, festivals, or anything that might make them be interested in renting from us again. I get their OK so that I'm not spamming them.
2. Just Ask Them
One thing I've learned in life is that if you don't ask, you won't always get what you want. People don't always freely give you reviews and remember to call you back to rebook with you. Here are tips on how to ask for positive reviews.
If you ask and give something of value back to them, then you will stay at the top of their mind.
I just had a renter contact me on my cell phone to see if he could rent my RV again for a bicycle race. Two years ago we rented to him and he still had my personal contact information.
3. Have A Dependable RV
This is an important topic. If your RV is not in good working condition and breaks down during rentals, you won't get raving reviews. Well they may be raving, but not in a good way…
If necessary, I will remove the RV from the rental pool just to get it serviced. I make sure to let renters know that safety is my #1 concern. I tell renters that I checked the tire pressure, flushed the tanks, changed the oil, and even tightened bolts that can sometimes shimmy loose.
They may not know what is involved with getting a coach ready for their journey, but this emphasizes that they have a dependable RV for their family adventures. I also have the roadside assistance phone number available in the RV in case of any unexpected mishaps.
4. Provide Amenities in Your RV
One of my renters was actually on a press trip writing about his RV experience…in my RV. I learned he was a connoisseur of coffee so I featured a coffee display on the counter that he couldn't miss as he entered the RV. The Classic Chemex with bonded paper filters, coffee, with paired coffee cups was the perfect welcoming gift that he could take home.
Chilled water bottles in the refrigerator are a must in the hot Arizona climate. People flying from other parts of the country come directly from the airport and don't always have time to go to the grocery store prior to picking up the RV.
I also make sure my RV is extremely clean. People don't always return it as they received it, but you can always make sure people will want to rent again and leave good reviews when they take possession of a clean coach.
I also provide physical books with page-turning photos. There is just something about seeing dreamy pictures, sipping on a glass of wine or a beer while discussing the next place you'd love to visit. You'd be amazed how many people come back and say they have to try this new place they found in one of the books. I make a note of this and make sure to include this destination in follow-up messages.
Some books I like to always have on hand include:
Rand McNally Atlas
1000 Places to see in the United States and Canada
National Geographic's "100 Parks 5000 Ideas: Where to Go, When to Go, What to See, What to do"
GoodSam's Campground and Coupon Guide
5. Essentials for Your RV
My list has definitely increased as I get renters and they tell me what would make their vacation better. I even had one renter ask for an iron and ironing board for one of their trips. Another renter from North Carolina was headed to Slide Rock State Park in Sedona, Arizona. He wanted beach towels for his four kids and himself. I had these available for their water adventures.
I mention many of these accessories in my RV description and people still ask me what is included. Now I add photos and videos of people using them to capture a prospect's interest.
Just imagine that people will be boondocking and camping in designated campsites. Grills, folding chairs, tables, and marshmallow utensils can make their life easier. Make them the envy of others.
I provide linens, plates, utensils, mattress toppers, coaxial cables, and we are pet friendly. Sometimes people bring their own pillows, especially during covid. I just check in advance and read what other people offer.
Some games include:
Cornhole, Badminton, Sorry, Backgammon, Checkers. I also have cards available for those that want to play WAR, Rummy, Go Fish, and Crazy Eights.
RV add ons based on your location can also increase rentals.
In addition to asking renters for repeat business and referrals, you can always inform them you give a 10% discount on their next booking. If they don't have a trip planned you can always give a gift card for promoting your RV. You might even get someone who noticed their social media posts while on vacation with your RV.
RVshare offers a program that benefits you as well as other renters and owners with their Refer a Friend Loyalty program. Here you can earn rewards from RVshare and increase your business earnings as well.
So if you follow this guide that includes 5 techniques to get repeat referrals, rebookings, and reviews for your RV rentals, don't be surprised when your bookings increase.
My main goal is open communication and keeping the dialogue going with interesting things that will make people want to book another trip. I love increasing my bookings and receiving positive reviews. The extra money gives my family a chance to travel the world.