RV Owners
November 2nd, 2020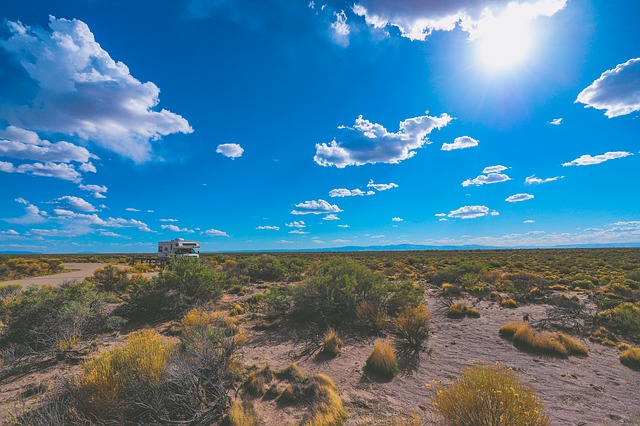 In days long ago, when you wanted to know whether the washing machine you were considering buying was a good one, or wanted tips on where to go on vacation, or wanted to know if the new restaurant in town was any good, you relied on word-of-mouth. You tried to find someone else who had used the product or been to that vacation spot and you asked them whether they liked it.
Now, of course, it's all online. When we buy something online or glance through Yelp to decide where to go for dinner or plan our vacation, we look at everyone else's experiences they've shared online. We read their reviews.
As a customer, reviews are a shortcut that can help us avoid hours of research. As a business owner, reviews are essential to the survival of your business! Whether you're a restaurant owner, or an author, or an RV owner who wants to rent out your rig, other people's reviews are key to getting more customers. Lots of great reviews = booming business for you. No reviews, or low reviews, can cause your business to flounder.
How To Ask Your Renters To Leave Positive Reviews
So how do you get positive reviews? The answer is simple – you ask!
Okay, it's not actually that simple, especially for people who are shy about demanding compliments from someone else. It can be hard.
Here are a few tips to make that tricky task a little easier.
1.) Ask in person
If you're not used to tooting your own horn, it can be hard to ask a stranger to say nice things about you. However, asking them in person has a few advantages. If you're meeting them at the end of their trip, after they've had a great vacation and a wonderful time in your RV, your customers are likely to be in a great mood. Ask how the trip was and whether there is anything you can improve for the next guests. Then, just go ahead and ask. While you're at it, ask for a five-star review!
Let them know that they'll be receiving an email with a link to leave you a review and that you'd love it if they gave you five stars. Here is the procedure for leaving reviews with RVshare – you may even want to briefly outline it for your customers so they know to expect the email.
If you're still uncomfortable with the idea of asking for a review, write out what you will say ahead of time. Try your pitch in the mirror, or on a friend or spouse. Just the practice of saying the words out loud will make them come easier when it's time to speak to a stranger. Also, be reassured that the first time you ask is the hardest – as with most things, the more you talk to people and ask them for reviews, the easier it gets.
2.) Briefly explain why reviews matter
Go ahead and let them know that great reviews mean more business for you! Assure them that if they had a wonderful time, the best way they can reward you for that is with a great review so you can continue providing wonderful experiences for your customers. If you have a great meal, you reward your server with a tip. The best "tip" you can get is a great review for everyone to see.
3.) If there are any problems, explain how they will be fixed
If customers have any complaints or constructive criticism, let them know you are taking those seriously. Often people feel better when they know you have acknowledged their problem and are working to fix it. If you can give them a concrete answer to how you will address the problem, that lets them know you are taking their concerns seriously.
4.) Provide a great product!
If you're going to ask for good reviews, make sure your RV is worth those reviews! Is it clean and well-stocked with the items customers expect to be included? If you have promised to provide silverware, dishes, linens, or other items do you have enough for the number of people who will be using your motorhome?

Is it running well, and have you fixed any small problems? Often, we'll put up with inconveniences in our own vehicles and homes that we would not want to put up with if we're paying to use someone else's. Go over your RV as though you are a guest, or better yet have a friend or neighbor inspect it and point out any issues you may have grown used to.

Small touches can also impact people in a positive way. A little note to greet your guests, a recommendation on where to eat if you're familiar with where they're traveling, maybe a coffee station so they're all set for their first morning in your motorhome – all of those gestures leave an impact on your guests.

Also, check in with your guests before they leave to make sure they have everything they need, that they know how to operate your vehicle, and that they know about any quirks or special features your rig may have. If there's a feature you think is helpful that they may not discover on their own, tell them about it ahead of time.

In other words, consider yourself the manager of a small hotel on wheels. Your guests will remember the things you did to ensure they had a nice stay, and hopefully, they will reward you with a great review!

[similar_ai_related]