Travel Inspiration
Last updated on January 5th, 2023. Originally published on April 5th, 2018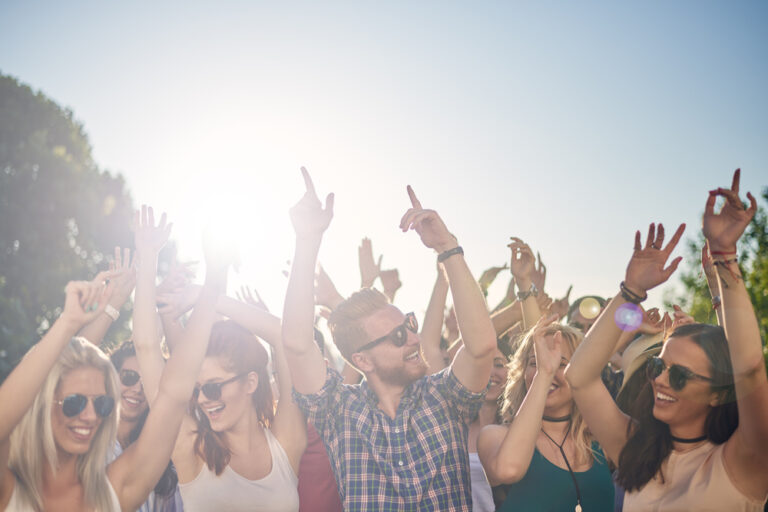 Thinking of renting your RV out on RVshare?
It's easy to see why. The average RVshare owner reports an annual earning of $5,000 per year just by renting out their rig when it would otherwise be sitting empty… and our top earners are making up to $30,000!
Saving money is one thing (psst — you do have an active Passport America membership, right?), but making cash with your camper? There's nothing better. I mean, what better way to fund your upcoming RV travels? All those highways and byways in your trusty road atlas are calling.
If you've been on the fence about renting out your rig, we encourage you to take the leap and make a listing. But just in case you need some extra motivation, we put together this list of upcoming RV rental destination ideas and events that might just give your wallet an extra boost if you take advantage of them.
Here are the dates for some of the biggest RV rental earners on the calendar.
RV Vacation Destinations
Every RV vacation planner knows that some of the best RV destinations aren't places — they're events. Here are some of the biggest draws for RV renters.
Coachella (April 13-22, 2018)
Coachella is always a major sensation, the unofficial start of the summer festival season. And although RV camping isn't allowed on site this year, many music fanatics will still want to attend in style — even if it means parking their rental a few miles from the epicenter of activity.
Indianapolis 500 (May 27, 2018)
Watching the most exciting race in America from the comfort of a camper is a long-standing tradition — and if you're anywhere near the Indianapolis Motor Speedway, your rig is basically guaranteed to be occupied that weekend if you put it up for rent. Binoculars optional!
Bonnaroo (June 7-10, 2018)
It's a funny word, but a big deal in the music festival world, with hundreds of happy campers descending on a stretch of land known simply as "The Farm" each summer in Manchester, Tennessee. Unlike Coachella, Bonnaroo does allow on-site RV camping, and RVs are definitely in demand that weekend. Make sure yours is part of the fun!
Burning Man (August 26-September 3, 2018)
You've doubtless heard of this week-long event, where an ephemeral community called Black Rock City builds (and then unbuilds) itself in the Nevada desert. One word of advice, however: if you do rent out your rig for Burning Man, be ready to do some deep cleaning when it comes back. That playa dust is no joke — but good old vinegar helps take care of it!
Other Major Events
These are just a few specific upcoming events in 2018. But there's almost always something happening that people are eager to participate in — and an RV is a perfect way to get around!
For example, other sporting events are huge camping destinations, and they occur at many different times of the year. Talladega Superspeedway hosts motor races in both April and October, and the NBA finals take place over the first two weeks of June. For the less athletically-inclined, autumn may be the celebratory equivalent, with a huge array of harvest festivals going on across the country to suit every (literal) taste.
RV Rental Ideas Near Me
Even if there aren't any big events going on in your area, there are tons of RV vacation routes that start at every corner of the country — which means your rig can be a profitable asset any time, any place.
Here are a few RV rental vacation ideas that your rig might make accessible to would-be campers.
National Parks vacations (include a National Parks Passport as a bonus!)
Romantic weekend getaways
Family reunions
Holiday trips
and more!
Keep in mind that you always have the right to raise your RV's rental price when a big event drives up demand, or even just for a busy travel season like summer. You can also set custom cleaning fees and security deposits, which can be helpful for festivals and other events that might leave more wear and tear on your rig than a regular outing.
Should I Rent My RV to Strangers?
Listing your RV for rent through RVshare does more than just give you an easy way to earn extra money — although, let's be honest, who can turn that opportunity down?
But by offering your motorhome or travel trailer for rent, you'll also be spreading the magic of RV vacations, possibly even introducing a new camper to this one-of-a-kind way of life. In other words, you're doing the camping community a favor by helping it grow and expand!
It can definitely feel like a challenge to entrust your precious RV to someone you don't know, particularly if they're unfamiliar with camping. That's exactly where RVshare comes in. As the largest RV-for-rent-by-owner market in America, RVshare makes the rental process easy, safe, and totally stress-free. Your rig will be covered by a comprehensive, A-rated insurance plan and 24/7 roadside assistance, and you're always in total control of who rents your RV (and how much they pay to do so).
If you want to feel even more secure and comfortable in the rental process, we suggest sitting down and having a conversation with your renters before they drive off into the sunset — or the festival, as the case may be. Not only will this give you the chance to get to know them (and possibly make some new travel friends in the bargain), but you'll also be able to brief them on need-to-knows like your RV's exact dimensions (helpful in low clearance areas or tight camping spots), how to plan an RV-friendly route (potentially showing them how to use your RV GPS system), and the basics of boondocking if they're going to be off-grid. You can even put together a friendly user manual to help your campers get oriented.
So go ahead and list your rig on RVshare today. After all, the next big event is right around the corner.
This post may contain affiliate links.