Uncategorized
July 8th, 2019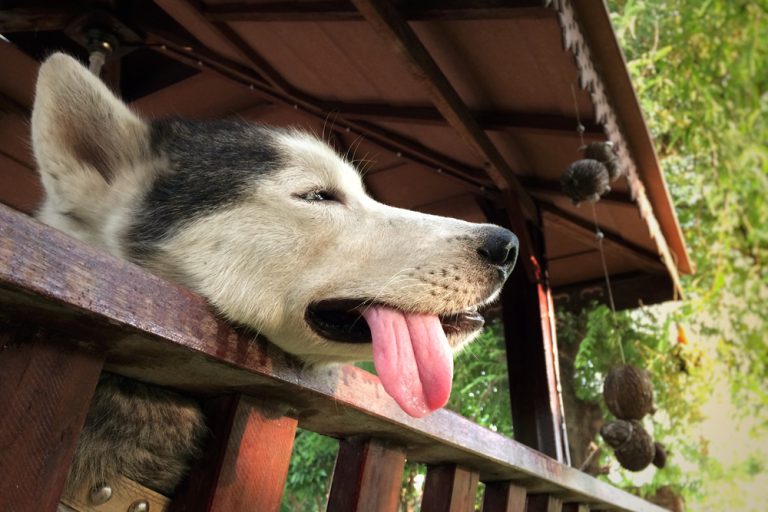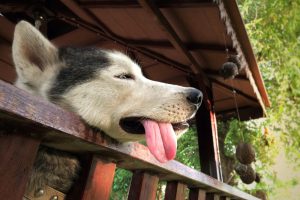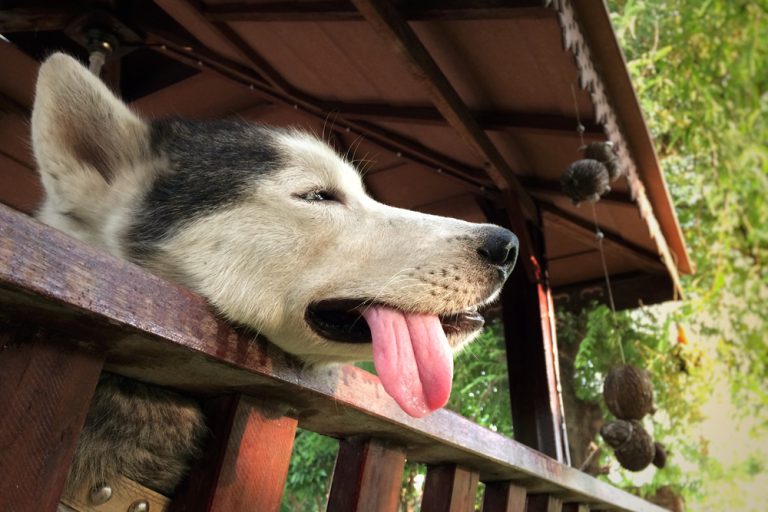 Ah, summer. Time for ice cream cones on the beach, short shorts, lemonade… and, unfortunately, a whole lot of sweat and sunburn. Let's face it: as awesome as the summer season is for travel, it's also hot. Oppressively so, depending on where you're headed.
But the good news is, with a little bit of preparation, you can get ahead of the stifling heat — especially if your mode of transportation is an RV camper. After all, one of the things that draws many to the RV lifestyle is the access to climate control. It's pretty much the best tent camping upgrade we can think of!
Whether you're staying in a tiny travel trailer or a large, luxurious Class A motorhome, your rig will most likely have some sort of air conditioning installed, which can make beating the summer heat a breeze. But even if you're camping in a smaller or older rig that doesn't have one, choosing the correct activities and arming yourself with some specialized gear can make the difference between melting and feeling merry.
How to Stay Cool in Hot Weather
Don't let the hot weather keep you from enjoying the destinations on your travel bucket list this year! Read on to learn everything you need to know to stay cool in summer, especially if your season's going to be full of RV camping.
RV Air Conditioner 101
When it comes to staying cool in the summer, your RV's HVAC unit is pretty much ground zero. Here's what you need to know to make sure it's in ship shape when the time comes.
1. Keep up with your RV AC maintenance.
Take it from a Floridian who's weathered post-hurricane weeks without power: there is absolutely nothing worse than foregoing air conditioning when you'd been counting on it. (Particularly if you happen to be in a place where it's 93 degrees and 95 percent humidity… even at midnight.)
Along with turning a relaxing camping trip into a sweatfest, problems with your RV AC unit can also just be a plain old drag. Nobody wants to take time away from their vacation to deal with finding a repairman, not to mention paying him.
That's why it's imperative to keep your camper AC unit in ship shape by performing regular cleaning and maintenance, so you get ahead of any major issues before they start. Whether you have a Dometic AC, a Coleman RV air conditioner, or something else entirely, regularly changing any filter screens and giving the entire unit a once-over can go a long way towards keeping you from catastrophe.
Psst: looking for more information on how to take care of your small RV air conditioner unit? Here are some RVshare blog posts to get you started!
Stay Cool While Camping
The fun's just started once you've found your campsite. Here are some tactics for keeping it cool as a cucumber.
2. Park in the shade.
It may seem like a no brainer, but it's worth listing, just in case you routinely fail to look up when you're parking your rig. Hey, it happens to the best of us!
We often advise RVers to avoid parking under trees, since they tend to shed twigs, leaves, sap, and debris that can wreak havoc on your RV's finish over time. But shade is also nature's air conditioning, and in the dead of summer, staying cool might just win out over keeping your rig sparkly clean for every last minute of your vacation. (After all, once you get home, you can always get up there and give it a good cleaning — here are some more tips for giving your rig a deep clean before or after a trip.)
3. Use your awnings.
Those handy-dandy awnings that came installed on your rig do more than just create a shady spot for your patio. They can also help keep the interior of the rig cool, particularly if you have small awnings over each window — so be sure to roll 'em out if you're camping somewhere hot!
4. Choose a cooler destination.
Summer may be everyone's favorite time to travel, but when it comes to great summer destinations, not all spots are created equal — especially if staying cool is a priority for you! There's tons of amazing stuff to see and do in central Florida and southern Arizona, but if you head there in July or August, you need to be prepared for some serious sweat. We're talking triple-digits hot.
On the other hand, places like northern Montana or Michigan's Upper Peninsula get hot enough to allow you to enjoy all the activities on offer, including the ones where you get wet… yet it still cools off overnight so you can catch a break from that suffocating feeling. Of course, we all handle heat differently, and although we can make generalizations about the climate, weather changes from year to year. So make sure you check out the local weather forecast before you head out on your adventure!
Need some help brainstorming amazing places to visit this summer? Here are some blog posts that might help:
Even More Ways to Keep Cool on Your Camping Trip
We're not done yet!
5. Wear the right clothes.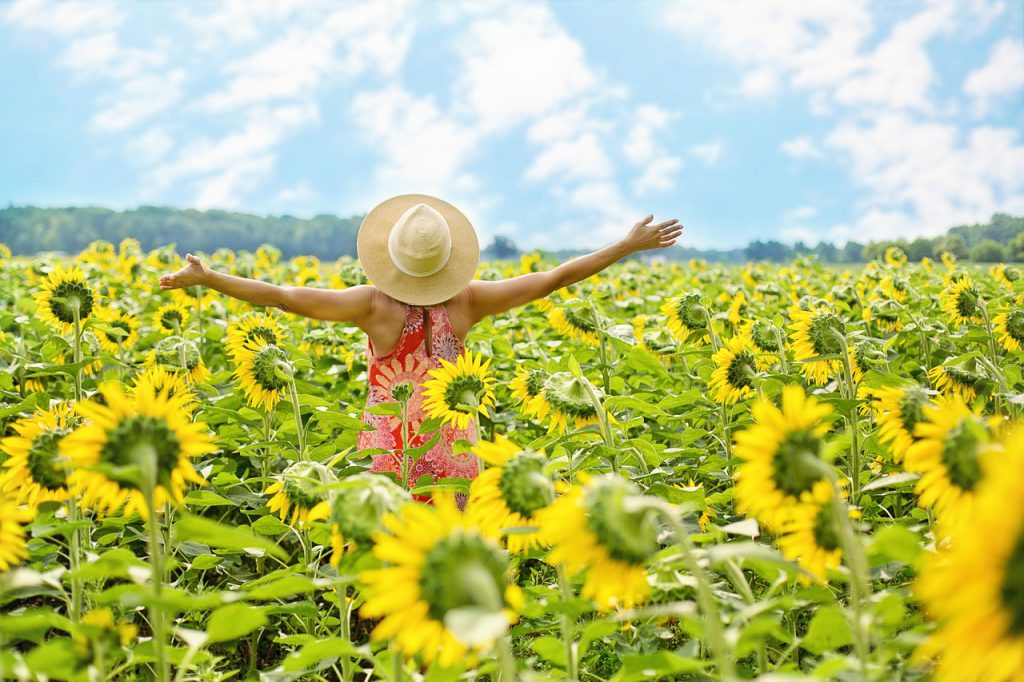 When it comes to keeping cool in the summer, less is more — especially when we're talking clothing! If you're boondocking or at a beachside resort, go ahead and get comfortable with living in your swimsuit… and if you do feel the need to cover up to a greater extent, choose breathable, moisture-wicking materials whenever possible. And consider adding a sun hat for extra protection (and pizazz)!
6. Get wet and wild.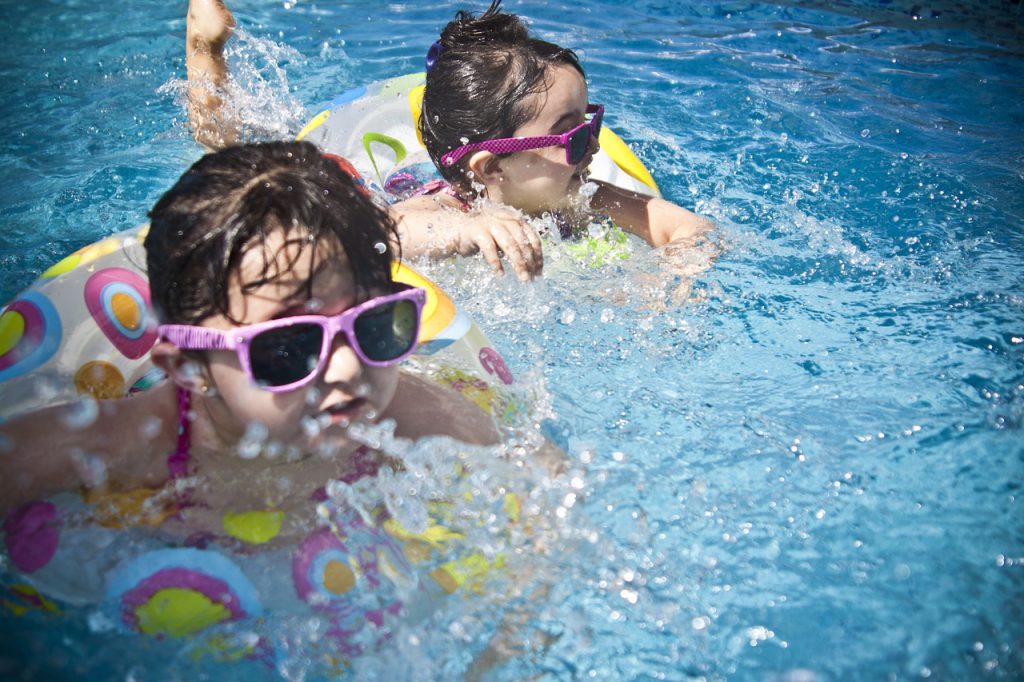 Hey — what's summer without some waterside fun? Whether it's a whitewater kayaking trip or a calming canoe paddle, getting out on the water can be a great way to stay cool… especially when you inevitably find yourself ditching the boat for a swim.
Do be aware that the reflective nature of water can compound your sun exposure, making it even more important that you ensure you've got yourself lathered up in sunscreen. Choose a waterproof sport spray with an SPF of 30 or higher to make sure it's sufficiently protective — and that it'll stick even after your dip. (Plus, the spray makes re-application all that much easier, which means you're more likely to actually do it!)
7. Invest in a personal fan.
If you find you're really melting, no matter what you do to mitigate it, you might consider investing in one of those funky portable fans they have these days. A handheld fan can turn a stifling hike into a fun exercise, and thanks to modern technology, many of them charge right up from a USB cord, just like your cell phone — so you don't have to worry about batteries.
Better yet, you can find these contraptions available for less than $15 both from local vendors (especially in hot, touristy travel destinations) as well as online from behemoths like Amazon. At prices like that, you can easily afford one for each member of your camping party… which will make for a whole RVful of happy campers.
Now that you know how to beat the heat on your camping trip, all that's left is to pick a destination, grab the keys, pack up the rig, and go! If you don't already have a travel trailer or motorhome of your own, don't worry: RVshare's fleet of well-kept, privately-owned rental vehicles has you covered. Whether you're after a modest sleeper van experience or you'd rather upgrade to a Class A rig or fifth wheel travel trailer, you'll find the RV of your dreams when you browse our thousands of local listings, each managed by a trusted private owner. What's more, each RVshare rental is covered by A-rated insurance policies from the moment you take the keys to the moment you return them, so you won't have to worry about a single thing (except, of course, keeping cool).
So get out there and enjoy your summer, campers — heat be darned!
This post may contain affiliate links.