RV Parts & Accessories
August 29th, 2019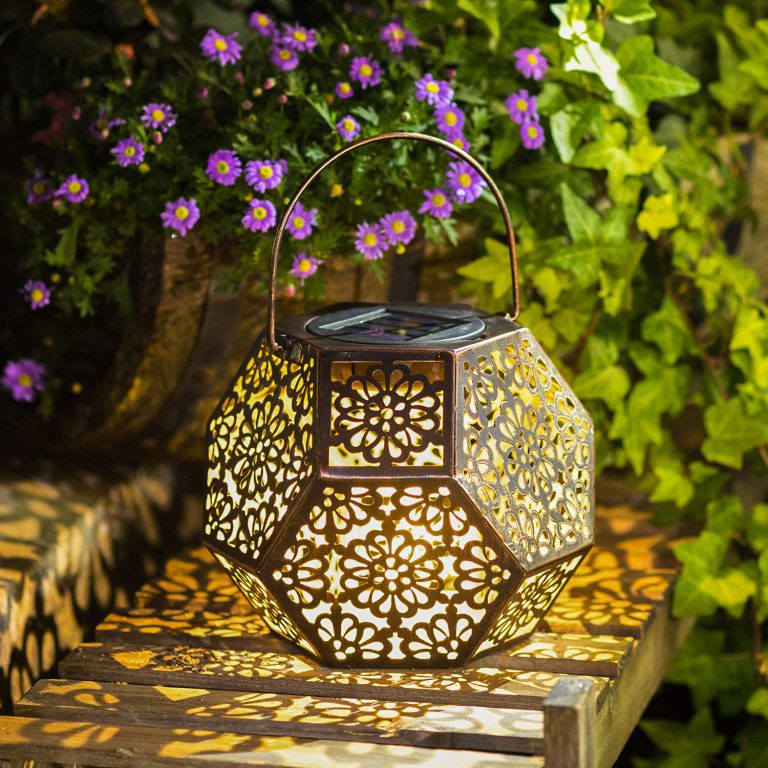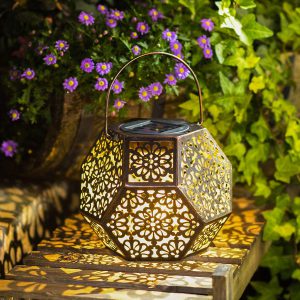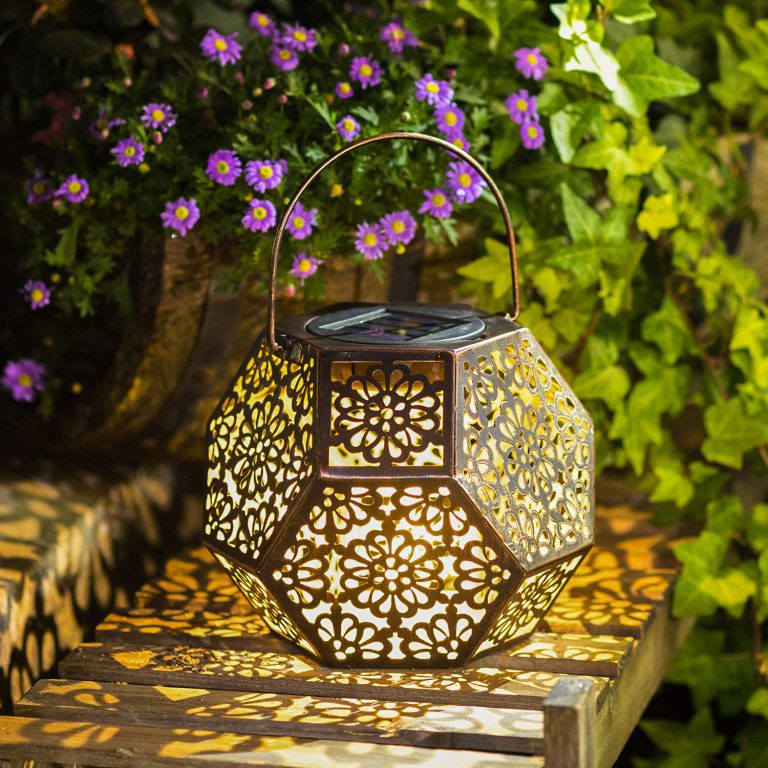 For boondockers and off-grid campers, treading lightly upon the Earth is the order of the day… but unless you've somehow evolved night vision, you still need light to see where, exactly, you're treading!
That's why solar-powered lights are such a great tool for campers who aren't going to be anywhere near shore power hookups — and campers who simply want to make a difference in their overall carbon footprint.
Even if you are springing for hookups, having some solar camping lights on standby can make a big difference if you lose power for some reason. If a storm comes through or your campground forgets to pay the power bill, you'll at least still be able to see where you're going.
Of course, not all solar lights are created equally, and you want to ensure that you're getting a good value for your money. So for this post, we've gathered some of the best solar powered lights of all sorts we could find, so you can buy your own with confidence and without having to sink your valuable time into tons of online research.
Without further ado, let's get started!
Best Outdoor Solar Lights
One of the best ways to implement solar lights is to simply set them up outside so they're always there when you need them, just in case. Here are some of the best solar camping lights you can set and forget around your campsite.
1. LED Solar-Powered Garden Lights
With their stainless steel bases and precision aluminum alloy surfaces, you don't have to worry about whether or not this set of eight solar-powered stake lights will last. And their reliability is matched by their power: they'll emit a brightness of up to 65 lumens, and last between eight and ten hours after six to eight hours of daylight charging. Inclement weather is no problem since they're water-resistant and rustproof, and setting them up couldn't be easier: simply stick them in the ground and go. These are especially useful for lining the walkway to your campsite, which can make midnight trips to the bath house much easier and less dangerous.
2. Flickering Flames Solar Torches
If you're looking for a similar lighting effect to the one provided by the stake lights above, but you'd rather have it look a little bit more organic, consider TomCare's pack of four solar-powered "torches," which are actually LED lights run exclusively on solar power. Although they look like real flames, they're much safer and lower maintenance. Whether used at the campsite or on the beach for a romantic dinner, these outdoor solar post lights really class up your scenery!
Solar Lanterns
Whether it's for emergencies or just a night trek out into the woods to hear some owls, a solar lantern can be a great tool to use when you're venturing out after dark. Here are some of our favorite outdoor solar lanterns.
3. Collapsible LED Camping Lantern
Every camper knows that space is at a premium, even if you're kicking back inside a 45-foot diesel pusher. That's why this collapsible solar lantern is one of our favorite products on this list: it can be crunched down to a minuscule 3.35 by 1.77 inches, but it still packs a powerful punch when it comes to lighting your way in the darkness.
Along with the capable solar panel on top of the lantern, the product can also be charged by USB — so you won't have to worry about running out of power if the sun isn't shining. Choose from low brightness, high brightness, and an SOS flashing feature that's perfect for emergency situations when you need to grab attention.
4. Five-Mode Rechargeable Camping Lantern
Here's the thing: You've gotta have light, no matter what happens. Solar power is great, but hedging your bets is even better.
Good thing this camping lamp comes with not one or two but five different ways to power up: you can solar charge it, use a USB charger or car adapter, add batteries, or even hand crank it if things are really dire. The interior of the lantern is made up of 36 high-powered LEDs, and offers two modes: bright and super-bright. Either way, you'll know you won't be without a light source, no matter what surprises you encounter.
Solar Lamps
Looking for solar lights for times that aren't so dire? If you want to upgrade your boondocking game or just enjoy something novel, here are some solar lanterns that are just for fun.
5. Color Changing Solar Powered Glass Ball
Imagine your campground picnic table with this beautiful, color-changing mosaic light as its centerpiece… and all without having to worry about buying batteries or charging with electric power! Thanks to the solar panel on top of this beautiful lantern, it's possible. Going green has never looked better!
This unique solar lantern offers two modes: a soft, white light that illuminates the colored glass beautifully, or a mesmerizing color-changing mode. The lamp is also water-resistant and energy saving, so it's perfect for use either indoors or outdoors.
6. Hangable Metal Solar Lantern
Flexibility is the name of the game — and that's exactly what you get with this hangable metal solar lantern, which looks perfect either sitting on your campsite picnic table or hanging from your awning. It charges all day and automatically turns on once darkness falls, and it'll stay illuminated for up to eight hours on a full charge.
With its water-resistant, durable construction, you'll enjoy this lamp for many years and camping trips to come. And thanks to its beautiful metal scrollwork, it's as decorative as it is functional… win win!
Solar Rope Lights
Looking for a low-power way to light up your awning? Solar string lights are the perfect solution… and thanks to modern technology, they're as beautiful as they are useful.
7. Solar Rope Lights in a Variety of Colors
These outdoor solar string lights look amazing strung along your awning's arms — or around a nearby tree, coiled into a mason jar, or any other arrangement you see fit. They carry a waterproof rating of IP65, so you won't have to worry about the weather, and you get 33 full feet of LEDs for less than $20.
While plain white gets the job done beautifully, you can also choose from a wide variety of colors, such as purple, warm white, and even festive multi-colored rope lights. They're especially useful for long-term campers who will be at their chosen campground for a while, since they do take a little bit of planning ahead to set up and take down.
Looking for Even More Solar Lights — and Other Fun Camping Accessories?
There are plenty more solar lights to scope out and explore on Amazon, where useful user reviews can help you steer clear of duds. But whether you're a seasoned camper or a newbie, there are also a variety of other accessories to add to your repertoire which can help make your camping experience both easier and more enjoyable.
Here are a few of the RVshare posts we've written about our favorite camping accessories, tools, and gadgets.
Whether you're still in the market for an RV of your own or you're still just in the beginning stages of trying out the RVing lifestyle, renting through RVshare is a great way to get your feet wet. Our rigs are offered for rent by a trusted network of private owners, and thus come in every shape, size, and footprint available… all at a lower price than you'll find with the nationwide franchises!
Better yet, RVshare makes your rental experience into a safe and personal one. You won't have to worry about dealing with a faceless corporation or apathetic customer service team, and your money goes right back into the camping community (so adventurers like you can buy cool gadgets like solar-powered lanterns). RVshare's secure and easy-to-use platform takes care of all the footwork, so all you and the owner need to worry about is getting you on your way.
Which leads to the most important question: now that you have the light to get there, where are you going?
Safe travels!
This post may contain affiliate links.