RV Owners
November 16th, 2020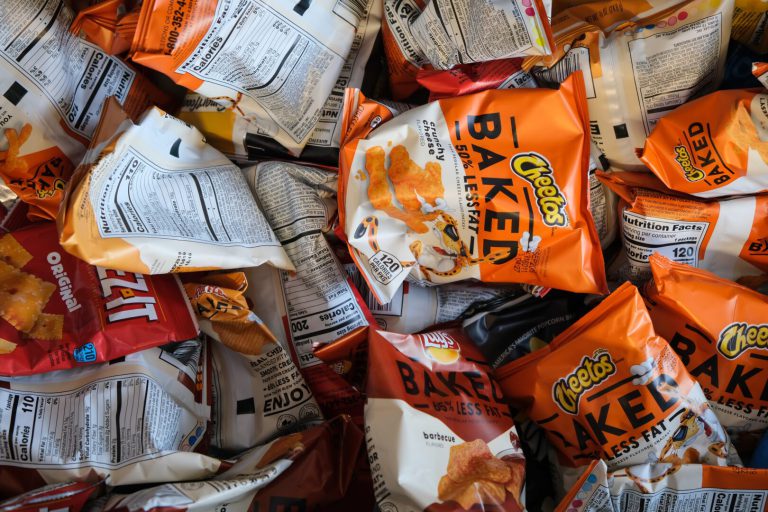 One popular way to thank people for renting your RV is to leave a small collection of snacks for the renters to use during their trip. Not only does this show your gratitude, it also works as a sort of advertisement, giving renters extra reason to leave a positive review and spread the word about your rental business.
Considering the low cost of snacks, we'd say this is a pretty good investment. That said, many owners are unsure of what kinds of snacks they should leave in their rig, or where they should get those snacks to get the best bang for their buck.
In this article, we will discuss these things so you can be sure you choose the right snacks, get the most out of those snacks, and save time and money doing it.
Tips for Leaving Snacks for Renters
Let's start by going over a few quick tips. Keeping these things in mind when planning snacks for your renters will ensure your business and your renters get the most out of the things you choose.
Make Them Complimentary
First, we highly recommend making your snacks complimentary. Why? Because when you use the element of surprise, there's a better chance of happy renters.
If they're expecting snacks, they may be disappointed with what you buy. Some may even feel they were ripped off if they end up with snacks they don't like and they feel they were a part of the rental. Complimentary snacks, on the other hand, are a gift, and will likely be well received no matter what you choose.
Invest in Presentation
Presentation can make all the difference in the world. A collection of snacks handed over in a grocery bag is not nearly as impressive as the same snacks arranged in a basket with some tissue paper. Keep this in mind when setting your rig up for each renter, and do your best to create a pretty and welcoming display.
Make It Personal
In addition to making your snack collection pretty, you might also consider adding a short, handwritten note. This little message can wish the renters well on their trip, and might even include some tips or suggestions on things to see and do. Personal touches like these show you really care about your renters and want them to have a good time.
Choosing the Best Snacks
Now that we've discussed how to present your snacks, let's discuss how to choose them. For the most part, choosing good munchies isn't all that hard, and a bit of common sense can go a long way. That said, there are a few things you may want to keep in mind.
Ask First
Before stocking up on snacks, you might consider asking your renters if they have any allergies. This will help you purchase snacks that can actually be consumed by the renters during their trip.
Generally speaking, it's best to include at least one product that doesn't contain milk, peanuts, or gluten in order to ensure those with common allergies will be accommodated.
Leave a Variety
Because everyone has different tastes, purchasing snacks for someone else—especially someone you've never met—can be pretty tricky. For this reason, we highly recommend leaving a variety of options, including something sweet, something salty, some dried or fresh fruit, and a protein-heavy choice.
Keep It Simple
In addition to leaving a variety of foods, you'll also want to keep things simple and do your best to appeal to a mainstream crowd. Choosing unusual foods or things that require an acquired taste might mean you end up with fewer bonus points and more leftovers.
Avoid Alcohol
It might be tempting to throw some alcohol into the mix, and plenty of people would appreciate it very much. Unfortunately, because you likely don't have a liquor license, giving away alcohol as a business is not technically legal.
Stick to Sealed Containers
People much prefer snacks that are handed over in sealed containers in order to ensure no germs are being spread. While homemade foods are sweet, you're probably better off saving those for family and friends and reaching for a box of cookies or crackers for the renters.
Watch Expiration Dates
If you stock up on a lot of snacks all at once, be sure to keep an eye on expiration dates. These can sneak up on you faster than you might imagine, and gifting expired food could ruin a trip by making someone sick.
Our Favorite Snack Choices
Need some ideas to get your gears turning? There are a few items that we think make ideal complimentary snacks. These include the following:
S'mores Kits
No camping trip is complete without a campfire, and no campfire is complete without s'mores. For this reason, a s'mores kit is an ideal renter gift.
Popcorn
Popcorn is another great campfire snack. It's also perfect for movie night or as part of a trail mix. Throw a few bags of microwave popcorn in your gift basket, or for something more fun, find a container of Jiffy Pop for renters to make over the fire.
Beef Jerky
We like beef jerky because it's a shelf-stable protein option. It's great for snacking on during hiking trips and other adventures, and can be enjoyed by those who don't eat carbs. Beef jerky also doesn't tend to include any common allergens.
Granola Bars
The perfect hiking snack, granola bars are individually wrapped and can be relatively healthy. They're also a nice, sweet snack that most people will enjoy while on the go.
Chips or Crackers
Salty snacks such as chips and crackers are the perfect road trip munchies. Be sure to include some for your renters to enjoy as they cruise down the highway to their destination.
Cookies or Cakes
Of course, you will also want to give them something to offset the saltiness. This is where a pack of cookies or cakes can come into play. Just make sure you avoid chocolate if the weather is very hot, as it will melt and make a mess.
Fruit
Junk foods are fun, but sometimes you want something a bit healthier. For this reason, we highly recommend including some kind of fruit in your snack assortment. This could be fresh whole fruit such as apples and bananas, or dried fruit to be taken on the go.
Where to Purchase Snacks for RV Renters
Wondering where to go for all these tasty snacks? Honestly, you can find all of these things and more at any grocery store. That said, we do have a few favorites.
Amazon
Amazon is a great choice because you can order online, meaning you save time and gas money. It tends to be one of the less expensive options, and you can even set certain things up to be auto-delivered if you go through the same snacks regularly.
Discount Warehouse Stores
We like discount warehouse stores such as Costco, BJ's, and Sam's Club because you can buy snacks in bulk and save money doing it. These places have a great selection as well, so you can change things up regularly.
Trader Joe's
Trader Joe's is a fun place to shop for snacks because they have so many interesting choices. We said earlier that odd foods aren't the best options because you want to please a lot of people, but many of the unique foods found here are not unusual enough to scare people off, yet still different enough to be novel.
Aldi
Finally, there is Aldi. While you won't find the same brands you're accustomed to here, you will find the lowest prices out there. You can purchase a large container of single-serve chips for very little, and the dried fruits and beef jerky are the cheapest we've found. Best of all, we've yet to try something we don't like from this store.
May contain affiliate links.