Camping Cuisine
Last updated on October 3rd, 2023. Originally published on July 19th, 2021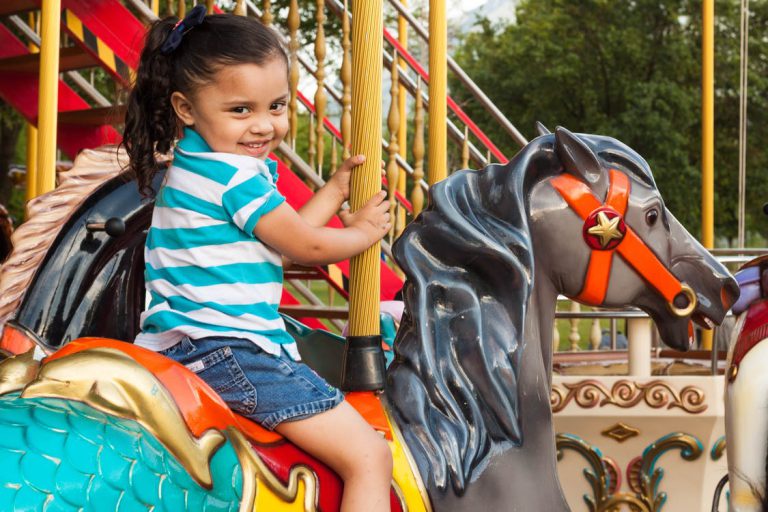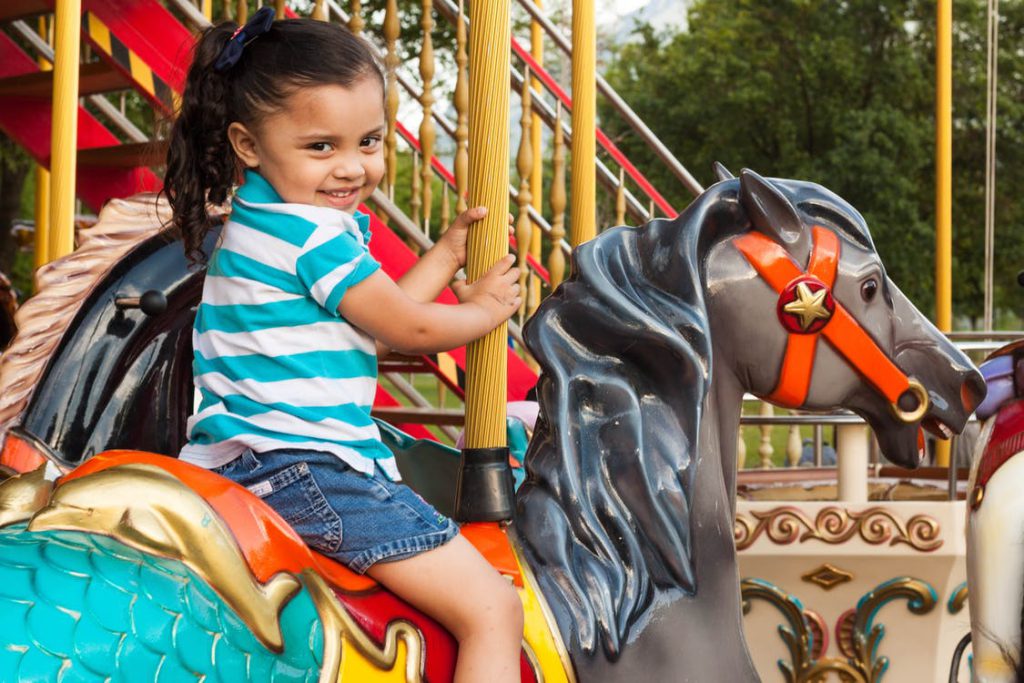 Eating healthy with children at sports events, theme parks, or tourist attractions can be difficult. This article gears you up for healthy eating out and about.
Introduction
Sports venues, theme parks, and tourist hotspots are famous for hotdogs, popcorn, burgers, cotton candy, and all kinds of other fatty, salty and sugary foods with no nutritional value. Worse still, they can leave the whole family still feeling hungry and tired because of the lack of balance in the diet.
For families looking for a more healthy and balanced diet to keep active kids energized with the right vitamins, this article contains some top tips on healthy kids' meals when out and about. As a bonus, eating healthily when you are doing fun activities will give you more energy to enjoy the day and save on expensive costs for sub-standard fast food and snacks. It's a win-win!
Plan your day and meals
To get the most out of your meals, you want to make sure you maintain a discipline of timely meals. Therefore, before you set out on the road, you want to plan your meals well in advance. Think about how long you are going to be gone and write a detailed daily meal plan that includes the meal times and the food to be eaten. If you plan to spend the entire day in one of the Disney parks, for example, think about planning kids meals for breakfast, lunch, and dinner.
You can return to your car to get different meals at different times of the day, and with good preparation, you can eat well and enjoy some time out while everyone else sweats in line for stodgy pretzels and corn dogs! You can use the checklist below to help plan meals for your trip.
Step 1: Look at your schedule

Start with the day-to-day. Go through your day-to-day schedule so you know what meals you need to prepare. Go through each day of the week and each meal on that particular day. Looking at an actual calendar may make it easier for you. After doing this, count how many breakfasts, lunches, dinners, and snacks you'll need to prepare.
Find out what your prep-day schedule looks like. Pick one day per week for food prep. Once you've picked that prep day, look at your schedule for that day.

How much time do you have to dedicate to meal prep?
Do you have a chunk of time early in the morning? Will you have to wait until later in the evening?
Do you have a full day with very little time to meal prep for the week?
No matter what amount of time you have, there are meals and snacks that you can prepare and pack for the week.
Step 2: Find Healthy Recipes

Some favorite places to find healthy recipes include Pinterest, healthy cookbooks, and food blogger websites. Search engines like Google or Bing are other options for finding recipes online.
When looking at recipes you want to make sure you look at the time to prepare, the list of ingredients, and the recipe "notes" section.
Make sure to print or save your recipe!
Put your meals together for practicality!
Think about what will keep you well but also stay fresh and appetizing. Creating healthy habits early on can go a long way for you and your children.
Breakfast
If you are packing bagels or English muffins, think about packing some salad and soft cheese or spread separately instead of preparing everything at home. This will avoid the baked goods going soggy before you can eat them, and you can enjoy picking and choosing a build-your-own style meal. Check out some easy on-the-go recipes for breakfast. One of these recipes includes breakfast pizza which is described below.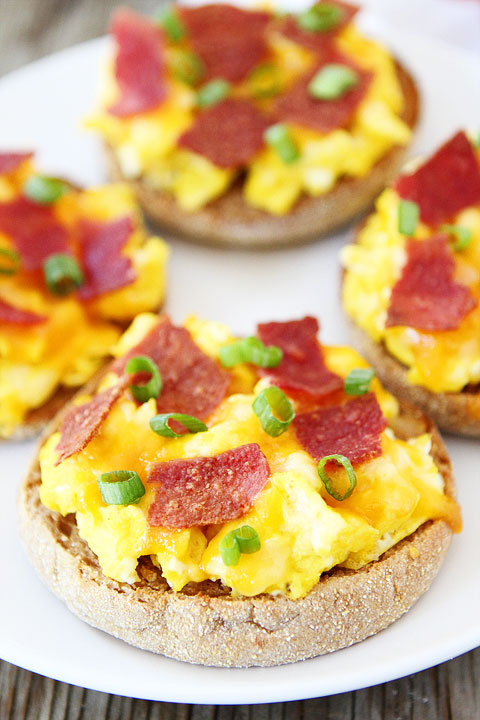 Breakfast Pizza: This is a fun recipe to do with kids. You can make them inside in the oven or outside on the grill –your choice!
What You Will Need:
1 package English Muffins
3 eggs
Shredded cheese
Chopped bacon or ham (pre-cooked)
Cream Cheese
Chopped Fresh Spinach (optional)
What To Do:
Scramble your eggs in a skillet.
Open the English Muffins and place each side facing upon a cooking sheet.
Spread each muffin with cream cheese (I like the chive and herb kind).
Top with scrambled eggs, meat, cheese and chopped spinach (optional).
Place under broiler or foil wrapped grill until the cheese melts.
Serve with fresh fruit and a nice cup of coffee.
Lunch
If you have access to boiling water or a microwave oven during the day, you can also pack some packet soups and noodles to enjoy with a salad. Hard vegetables such as broccoli and raw carrot are always good bets to stay fresh and appetizing throughout the day.
Pre-prepare some baked potatoes and salads in sealable bags to enjoy later in the day. Even if you cannot heat them, you can add some mayonnaise and chopped herbs to make a tasty potato salad. Check out this quick potato salad recipe!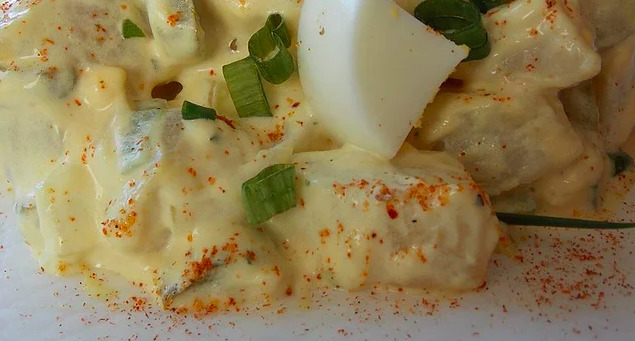 Ingredients
2 potatoes, peeled and diced
3 hard-cooked eggs, peeled and diced
½ cucumber, peeled and diced
1 tomato, diced
1 celery stalk, diced
¼ onion, diced
¼ cup chopped green onion
¾ cup low-fat mayonnaise
1 tablespoon prepared yellow mustard
salt and ground black pepper to taste
Directions
Bring a large pot of lightly salted water to a boil. Add potatoes and cook until soft, 5 to 7 minutes; drain and rinse with cold water.
Combine the potatoes, eggs, cucumber, tomato, celery, onion, green onion, mayonnaise, and mustard in a large bowl; stir until evenly combined. Season with salt and pepper.
Dinner
Tacos are also a great way of adding something different to an evening meal at a festival or activity park – and even fussy eaters love them! Although they are breakable, store them in a sturdy container, and they should survive most of the day. If not, simply pivot to make them into tortillas instead of tacos! The recipe below is quick, basic, and only requires one pan and one pot. This is helpful if you only have a two-burner camp stove. The pan is for cooking ground beef or ground pork. The pot is to heat up a can of black or pinto beans.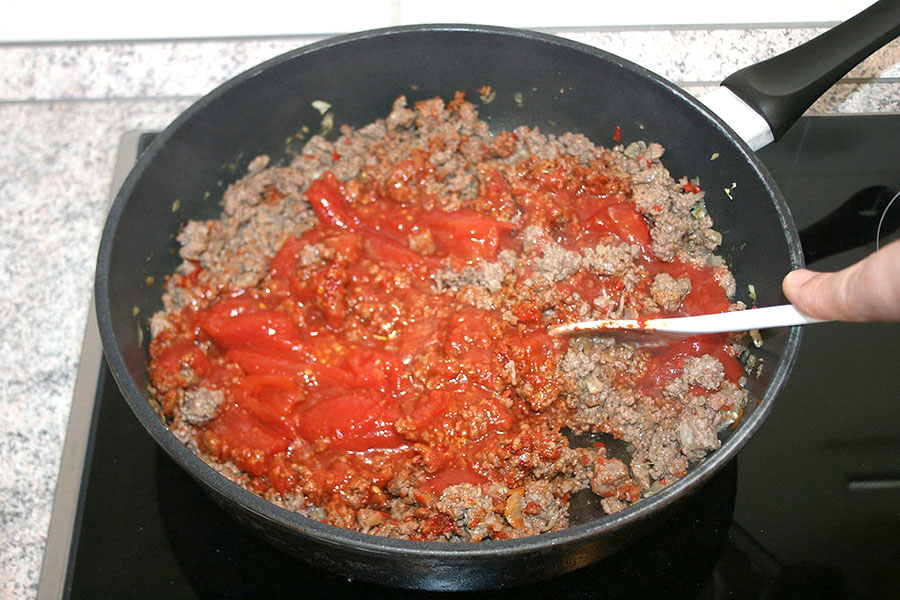 One Pot/One Pan Build-Your-Own Taco
The ingredients are your choice and tacos can be topped with a mix of greens, onions, mushrooms, salsas, and sour cream. This recipe is also a great way to use up leftover items.
Ingredients & Directions:
Open a can of black or pinto beans and drain out liquid. Heat beans in a covered pan over low to medium heat.
Brown ground beef or ground pork in a cast iron. Add a package of taco seasoning and mix. When meat is done place in a covered dish and clean out pan with a paper towel. Use the same pan to heat or brown tortilla shells (if desired).
Place all ingredients on the picnic table and build your own taco. Don't forget the hot sauce!
Wraps are also perfect for on-the-go lunches or dinners. Take some travel-friendly fillings such as hard cheeses or boiled eggs. Find a shady spot, enjoy some downtime, and re-charge for whatever you have planned for later in the day.
Snacks
Packing nutritious, healthy snacks on the go with kids is an absolute must. Some of the best snacks are fruits and veggies. Both are easy enough to cut up and put into a sealed Ziploc bag or container. To make it even healthier, you can add some hummus dip. Check out the list below for more snacks to pack on the go.
fruits/veggies
hummus
trail mix
hard-boiled eggs
almonds and cashews
granola
protein bars
Even if you buy yourself a treat or two during the day, by taking your healthy meals and snacks on family days out, you will maximize your energy for the day and save your pocket from costly junk food. And the best thing of all is that your bag gets lighter the more you eat during the day!