How Tos & Tips
September 13th, 2019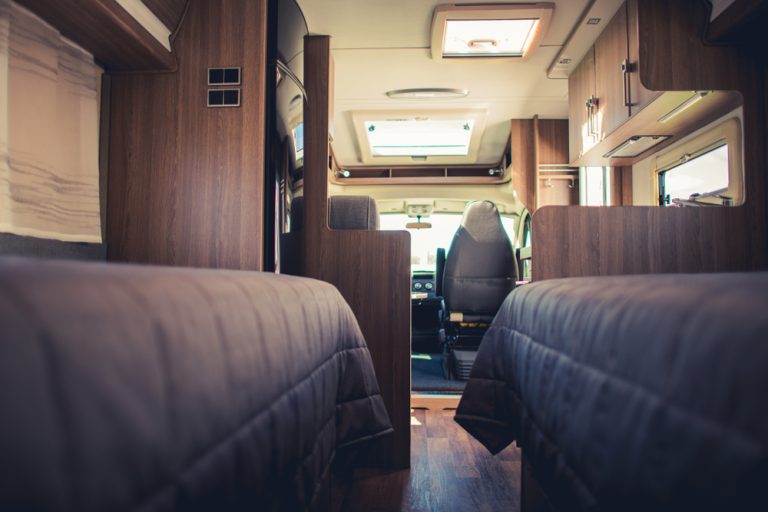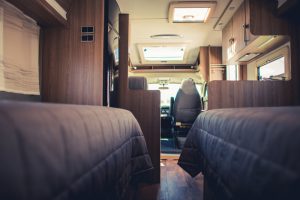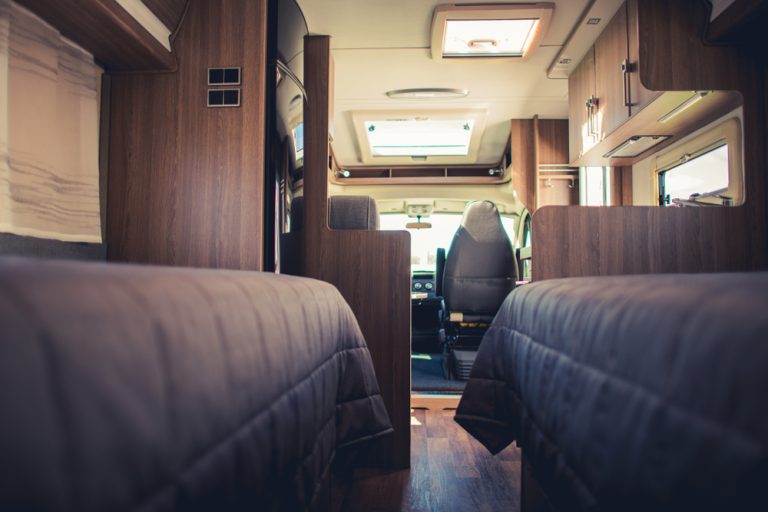 If you've reached this page, you're probably on board with the philosophies behind small space living — at least in the abstract. Giving up the leg room and inevitable clutter of a standard American home can free up your energy and resources for pursuing the stuff that really matters: experience.
But when it comes to actually living in small spaces, a little bit of planning can go a long, long way. After all, even if you don't have very many possessions, each and every one of them is going to make its presence known when you're only dealing with a few hundred square feet of living space.
Fortunately, we here at the RVshare headquarters are small space living experts… as are many of the wide network of trusted camper owners who make up our rental community. So in this post, we've put together some of our best tips and tricks for figuring out how to live in small spaces, from decorating to storage and beyond!
Small Space Living Ideas
Before we get into the granular tips on how to organize your RV (or other small living space), let's start with a little bit of background. Why do people pursue this tiny life, after all, when it does require rethinking your approach to life? Even a committed minimalist will experience some difficulty when it comes time to actually downsize, going through every single object they own and discerning whether or not it will enjoy a prized place amongst their permanent collection of possessions.
But despite this challenging gateway to a minimalist lifestyle, many people still find it a rewarding path. Rather than spending every single dime they earn on funding a house so large they have rooms they barely even enter (and fill with stuff that sounds like a good idea at the time they buy it but quickly starts collecting dust), these people can focus their resources on traveling to new places, making new memories, and meeting new people.
And it's not just RVers that approach the world in this alternative way! There's also a growing contingency of tiny house dwellers, whose homes may or may not be on wheels but are still less than 500 total square feet or so. They, too, face the same obstacles when it comes to decorating small spaces or finding clever storage solutions, but they also save money on utilities and property tax and often have more time for their families and hobbies.
Tiny House Living
Many people who are interested in RV living are also fascinated by the tiny house movement, which shares many of the same tenets and ideals. Although we don't have a whole lot of time and space to get into the ins and outs of the tiny house community in this post on small spaces living ideas, we have written lots of cool content specifically about tiny homes. You can check out a few here:
Storage for Small Spaces
Alright, now that we've covered some of the basics behind this alternative lifestyle, let's dig into the good stuff! Here are some of our best storage ideas for small spaces, as well as some fun and unique decorative options that also serve as space savers.
1. Stay organized.
Although we're going to lay out some specific storage ideas for small spaces below, the first rule of tiny living is simple: everything needs to have a home, and you need to keep up with making sure it actually lives there.
The corollary to this, you'll quickly discover, is that you want to be really intentional about which objects get to stick around for the ride. Living in an RV or tiny home can also help you break the cycle of buying stuff that seems cool but quickly reveals itself to be useless junk, which can be an effective way to rethink your travel budget.
Living in a Small Living Room
Now, let's move through your RV room by room to help you learn more about organizing small spaces!
2. Use velcro.
It's a whole lot easier to stick to your small room living scheme when your objects actually stick together! Many campers utilize the clever trick of installing velcro on things like their TV remotes and then sticking them to the side of the sofa. That way, they're not taking up drawer space… and you don't have to worry about figuring out where the heck they got to right before your favorite show is on!
3. Add throw blankets and pillows.
We know, we know… this post is supposed to be all about what you can get rid of to save space. But in some cases, adding a few specific touches can go a long way toward making a space feel homier, which is why adding throw blankets and pillows is one of our go-to small living room decorating ideas.
What's more, this is a pretty affordable way to make your RV feel like a much nicer place to snuggle up. You can find comfy-looking throw blankets for less than $30 and throw pillows for about $20 on Amazon!
Small Kitchen Organization
The kitchen is the heart of any home, and a tiny home is no exception. Here are our best suggestions for keeping your RV's heart beating healthily!
4. Invest in an Instant Pot.
Yup, we're Instant Pot fanatics here at RVshare, and we've definitely written about them more than once! In fact, we even have an entire post dedicated solely to these incredible little kitchen appliances.
But cooking in an RV kitchen can be a challenge, so having one machine that can perform seven (or more!) functions goes a long way, especially when it's so affordable and has such a small footprint.
5. Use nesting cookware.
Trying to keep kitchen cabinets organized is a challenge in ANY scenario, but particularly when you're dealing with an abbreviated RV kitchen footprint. Nesting cookware can get you all the tools you need at a fraction of the necessary storage space… and you won't have to worry about emptying out your home kitchen cabinets every time you're ready to take a camping trip, either.
Small Bedroom Decorating Ideas
Even the biggest RV is too small to have a walk-in closet, which is why these small bedroom storage ideas can be vital to increasing your overall living space!
6. Purchase hanging closet organizers.
If you want to make use of every last inch of your bedroom storage space, your built-in drawers and closet probably aren't going to cut it… especially if you're traveling with a family. But hanging closet organizers can go a long way toward ensuring that every member of your camping party has their own space to stash their stuff, which can make your rig feel a whole lot more hospitable and give everybody a sense of privacy.
Along with being a quick fix, hanging closet organizers are also affordable; you can buy them for less than $20 and get a whole lot more use out of your closet. The ones we've linked to here even come equipped with pockets on the side, perfect for stashing shoes, scarves, and other various accessories!
Small space living is as much of an art as it is a science, and this is far from the only post we've written on how to do it well. For even more inspiration and creativity, check out the following RVshare posts:
Happy camping and tiny living, whether your version of "tiny" is a 40-foot Class A diesel pusher or a sleeper van!
This post may contain affiliate links.