6 RV Upgrade Ideas
RV Owners
August 30th, 2017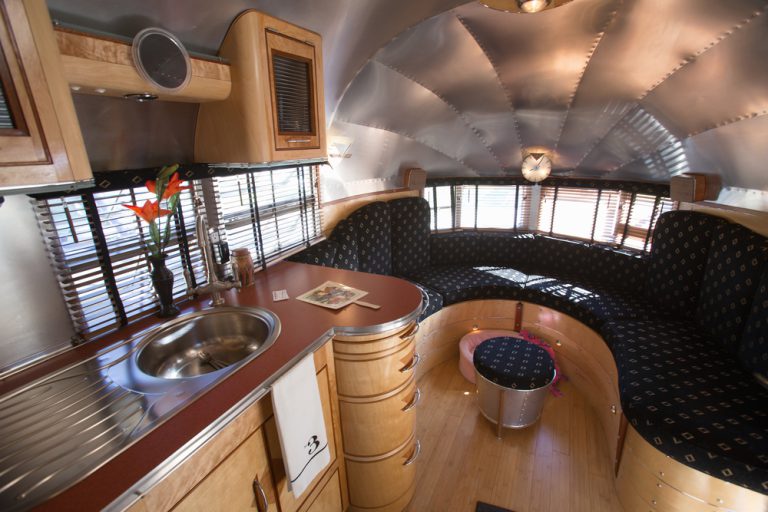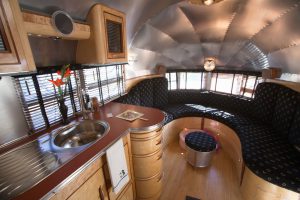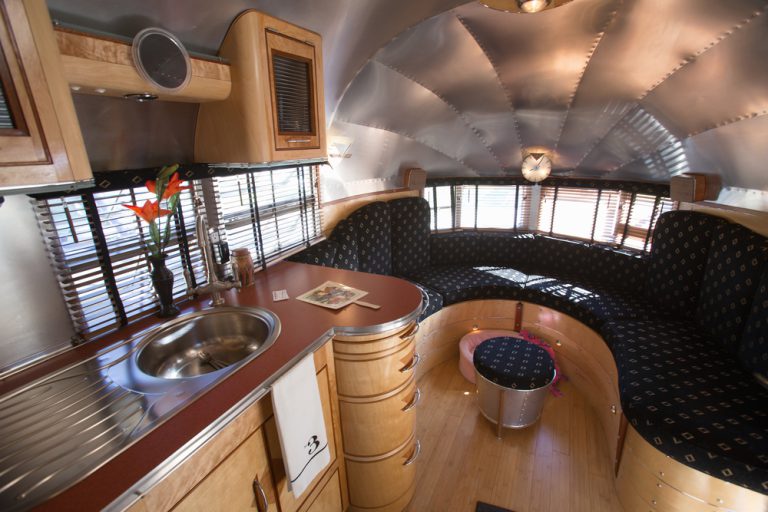 No matter how much you love your RV, there's always room for improvement. Home improvements, that is!
If you're looking for RV upgrade ideas, you've come to the right place. Even brand-new, top-of-the-line rigs can benefit from some modifications — whether it's something relatively simple, like reupholstering your dinette set, or a bigger project like getting fully set up for solar power.
So we're going to list a few of the most common and best upgrades for your RV here in this post, as well as direct you to resources for how to tackle the ones that sound like a fit for you and your rig. Don't worry — you'll be surprised by how easy most of these modifications are to make. In fact, most of them are a downright snap, especially considering how much more efficient, convenient, and comfortable they make your camper!
Here are our favorite RV upgrades, from simple, DIY fix-its to full-scale rewiring projects.
Easy RV Upgrades
Sometimes, the very best RV upgrades are also the simplest. Here are some DIY modifications that can pack a powerful punch when it comes to improving your camping experience.
1. Upgrade your storage solutions
Alright, alright, so this is actually more like a dozen different upgrades than just one. But some of our favorite do-it-yourself RV projects are all about increasing your interior storage capacity and organization. After all, even though they're a lot bigger than regular cars, RVs do have limited space. Keeping everything in its place really helps make your house on wheels feel like home!
This adorable toothbrush holder comes from the ever-clever Crafting in the Rain, but it's just one of a whole heap of brilliant storage solutions to try out on your own — check them out here!
2. Reupholster your dinette and sofas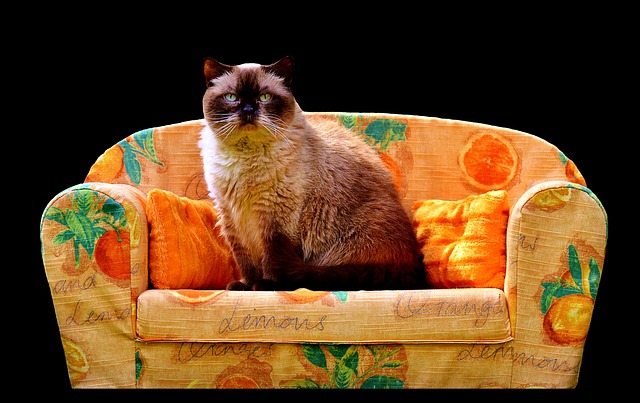 Want to totally reinvent your RV's interior in a snap?
It's as easy as grabbing some fabric and going to town on your dinette and sofa. And yes, we know "reupholstery" might sound scary… but there are actually lots of ways to do it without even touching a needle and thread, let alone a sewing machine. It's so easy, you might end up changing out your furniture's patterns on a regular basis.
3. Mount a new TV or some paintings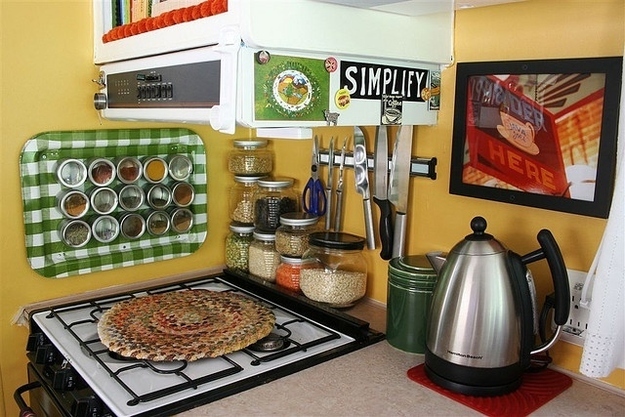 Think you can't hang anything from your RV's walls? Think again! It's actually easy, and you'd be surprised at how much it can spruce up your rig. Here's how.
RV Aftermarket Upgrades
If you're looking to get off-grid or do some serious boondocking, there are a few essential RV upgrades you need to make it happen.
4. Install solar panels and batteries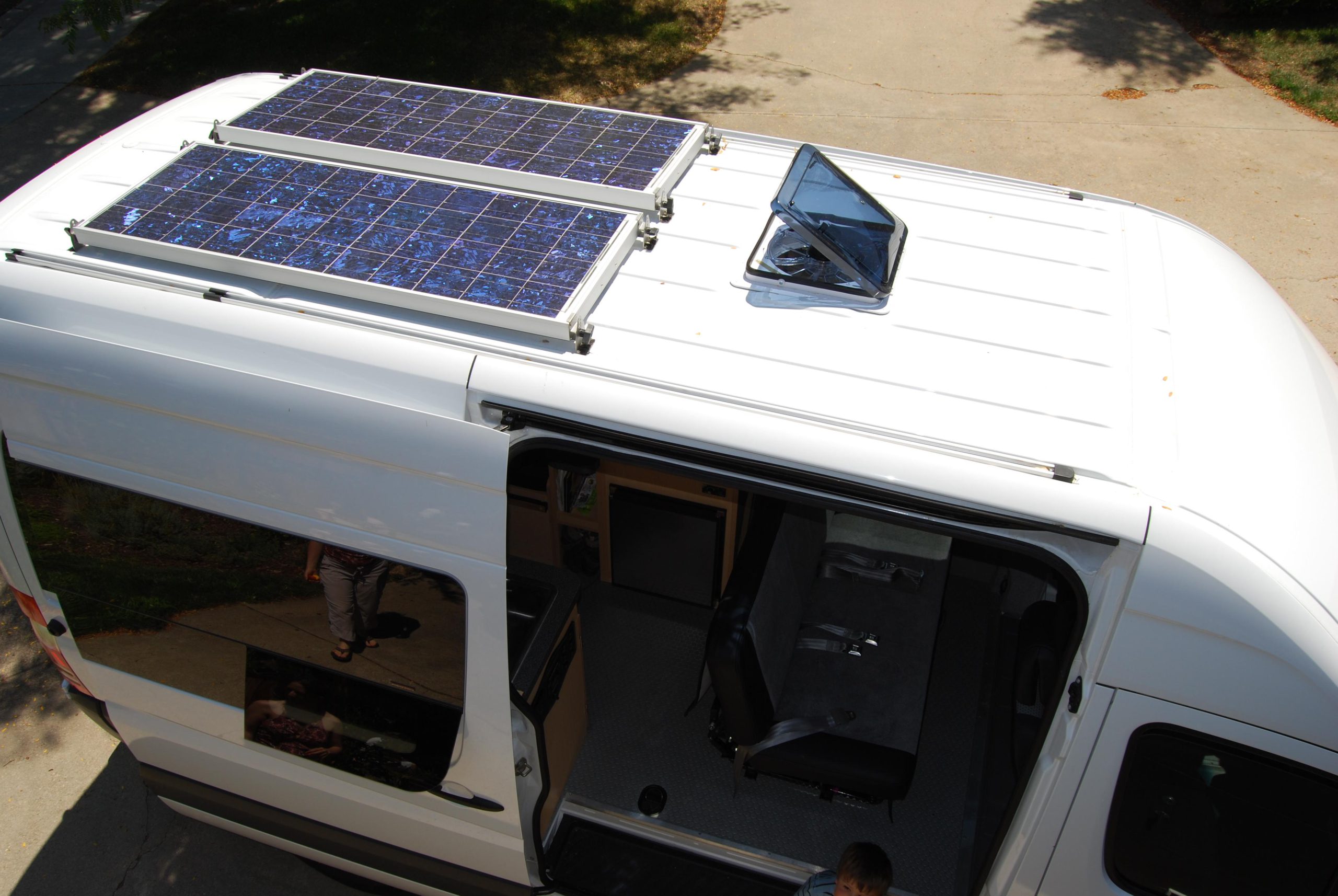 When it comes to electrical upgrades for your RV, solar is the way to go. You can wave goodbye to your generator's noise and fumes, and look forward to powering your interior lights and small appliances all thanks to the power of the sun!
Keep in mind that you will need to install a conversion system to be able to harness the power you get from the sun, and it can be very helpful to upgrade your RV's on-board battery system to a higher-functioning lithium system. It might cost more, but it'll last a whole lot longer and takes less upkeep!
Not sure where to start when it comes to upgrading to solar? Check out this post from Gone with the Wynns, which explains everything from cost to setup.
RV Interior Upgrades
If your idea of "roughing it" is lounging in front of a big-screen TV on a cushy leather sofa — or whipping up a gourmet meal in a fully-functional, top-of-the-line kitchen — never fear. Even if your rig didn't come with every amenity on the market, you can put in some luxury RV upgrades that will totally change the way you camp.
5. Revamp your kitchen
Is that teeny tiny stove just not going to cut it? Need more firepower than a microwave brings to the table? Or maybe you just need some new cabinetry to open up the room — after all, the kitchen is the heart of any home, even one on wheels!
From simple redecoration to tearing out and replacing every appliance, RV kitchen upgrades are a great way to totally renovate your camping experience.
6. Bump up the bathroom
When you've gotta go, you want to go someplace nice, am I right?
Just like the kitchen, RV bathroom upgrades run a wide spectrum. Maybe all you need is a new set of color-coordinated towels… or maybe you need to fully redo your plumbing system. Either way, you'd be surprised at how much having a nice bathroom adds to any trip.
Some common ideas for RV plumbing and bathroom upgrades include:
A new toilet
Improved vent fans
Larger bathroom cabinet spaces
New shower or tub stalls
Installing a washer/dryer for your laundry
And don't forget the power of a potted plant or candle!
RV Modifications and Upgrades
As you can see, there are a ton of different camper trailer upgrades to make even the nicest RV even better. Obviously, we could never list all the individual options here — and besides, which ones make the most sense for you will depend on the size, shape, and style of your camper, not to mention personal preference.
Campers have completely renovated vintage trailers, painting the exterior and replacing almost every interior fixture until they're as good as brand new. Other adventurers have done more modest upgrades that still make all the difference — things like installing lighting inside the pantry so you can see when you're grabbing for that midnight snack, or even just buying a new shower head to improve water pressure!
At the end of the day, it's all about making your RV your own — whether it's a huge motorhome or a tiny pop-up trailer. After all, the whole point of traveling by RV is flexibility and convenience. So what are you waiting for? Make your rig into your actual home away from home!