5 Times Renting an RV is the Best Way to Reach your Destination
Travel Inspiration
February 4th, 2018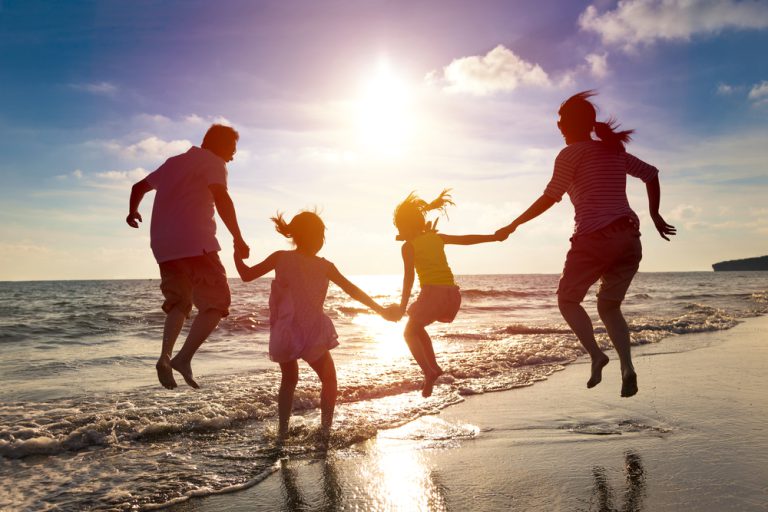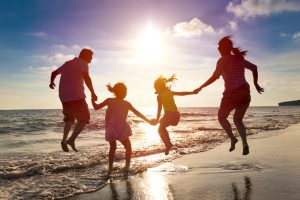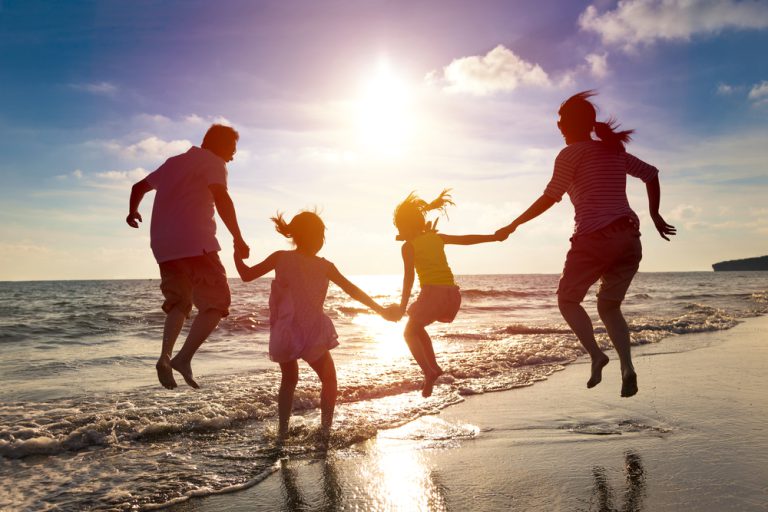 Alright, we'll fess up: We're a little bit biased when it comes to travel planning here at RVshare. While the world is full of planes, trains, automobiles and all sorts of other ways to get moving, we just can't seem to shake the RV bug.
But hey, we do have our reasons. And no, it's not just because living the RV life is tied to our livelihood! With its unique combination of road trip flexibility, the rugged relaxation of camping, and the luxury of having your own private, souped-up digs, RVing really does offer something for every single traveler — and with options like discount camping clubs (check out our fave, Passport America!) and boondocking, it's a relatively affordable way to get around, to boot.
You'll be able to explore every inch of the scenic byway you saw in that road atlas at your leisure, and you'll save money by cooking up your favorite gourmet meals right in you rig. And if you've got pets or kids along for the ride, you'll love having the space to stretch your legs along the road.
It already sounds pretty great, right? But stay with us — because there are even more reasons RVing is truly the perfect way to get around.
What Is RV Travel?
So, why is RVing so special?
Well, you're basically seeing the world in your own private house on wheels. That means you can bring along a lot more of your stuff than you could in a traditional car trip, and you won't have to worry about finding a clean and serviceable hotel room in a city you don't know after a long day of driving, either. You know exactly where you'll be laying your head down each night!
And since RVs come in such a wide array of models, shapes, and sizes, there are lots of different options to fit your individual travel preferences and style. Looking to get a little bit wild? Maybe parking a pop-up travel trailer in a backwoods site is your speed. On the other end of the spectrum, you can take a luxurious beach or ski getaway without paying outrageous resort prices — just look for a 40-foot Class A motorhome or fifth wheel travel trailer, and you'll see what we mean.
Why Travel By RV?
Need even more reasons to try out RV living? We've got 'em! Read on.
1. You've got a big family.
Maybe you're planning to travel with a baby on board or with several children, or even your pets — they don't call them furbabies for nothing! Either way, having more space than you do in a cramped car will be a godsend all along the way, and you don't have to worry about any late-night noise bothering neighbors through thin hotel walls.
2. You like to cook for yourself.
Splurging on a restaurant meal or two at your destination is one thing… but there's nothing like firing up the grill (or the Instant Pot) to cook up something satisfying at the end of a long day. After all, it's the only way you know you'll get it exactly how you like it.
3. You don't want to have to plan every step of your adventure.
When it comes to an RV road trip, planning can be as minimal or all-encompassing as you choose. Maybe you'll call and reserve a campground at every city along the way… but if you're like most of us, you'll give yourself some leeway to see where the road takes you. When you've got your bed along for the ride, you don't have to worry so much about figuring out where exactly you'll be staying each evening; if worst comes to worst, there's always a Walmart parking lot to pull into!
4. You're always after a good deal.
Looking to travel frugally? RVing is one cheap way to travel, especially when compared to the lofty cost of airfare. Sure, you've got to fill your fuel tank… but you have total control over how far you go (and therefore how much you spend!)
5. You've got a hobby that requires lots of fancy equipment.
Whether you're a photographer with lots of tripods and lenses or an outdoor adventurer with kayaks, bicycles, climbing ropes and more, some of us always travel with extra baggage. In an RV, you don't have to worry about where to put it all!
Even if you don't have anything extra fancy, it's nice to know there will be ample room in your RV for all your travel accessories, from camping must-haves like folding chairs and a cooler to your DVD collection and latest reads. You can literally bring everything… and the kitchen sink!
RV Travel Experiences
As you can see from these RV travel ideas, this way of getting around is absolutely perfect for people who love people, but need their privacy, too. If you want to see the world on your own terms, renting an RV might just be the perfect way to take your next vacation!
RV Travel Across America
So — convinced RVing is right for you?
There are so many amazing RV travel destinations all across the country, from the sun-streaked deserts in the southwest to the forest-covered reaches of the mid-Atlantic. While the Rand McNally Road Atlas and National Park Guidebook are great resources for figuring out your upcoming RV travel adventures and itinerary, we've also got some suggestions right here on the blog for you to check out below.
Finally, keep in mind that no matter where you're headed, you stand to save boatloads of money by using your Passport America membership, which scores you a 50% discount on your campsite accommodation fees every single time you stay. At less than $50 for a year-long membership and almost 1900 participating campgrounds across the nation, this discount club easily pays for itself the very first time you go camping!
And hey, let's face it: You're probably going to be RVing a lot… because we've discussed, in a whole lot of scenarios, it really is the ideal way to go. Happy camping!
This post may contain affiliate links.