Stove/Oven
September 16th, 2019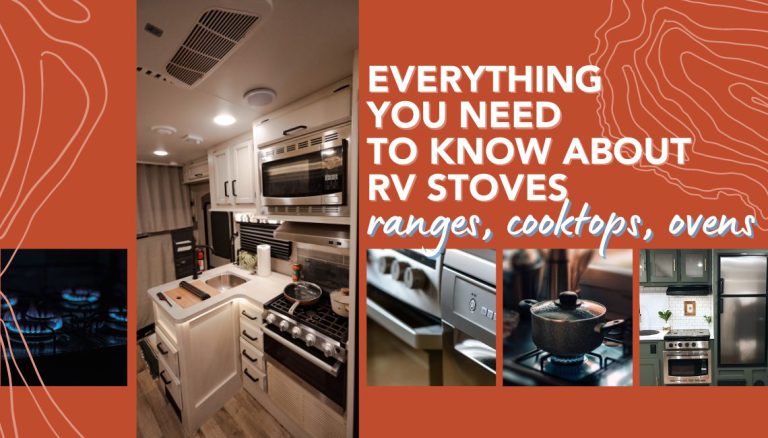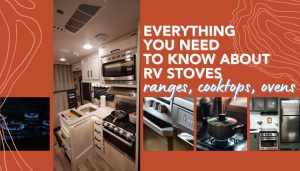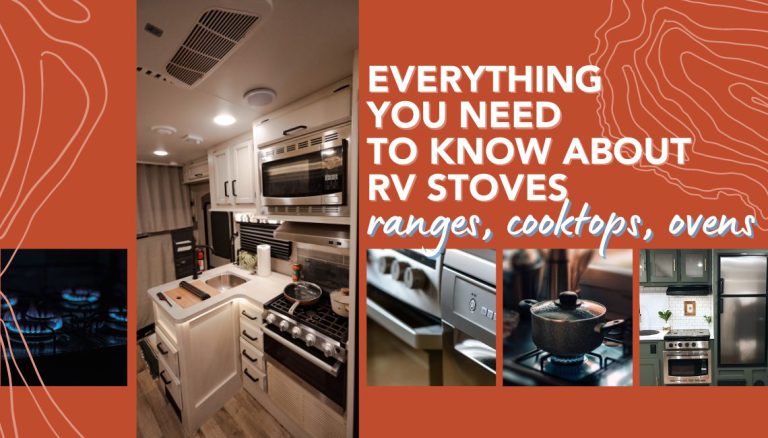 Anyone who has ever owned an RV knows that one of the very best parts is having a little kitchen you can take everywhere with you. While most RVs will come with stoves or cooktops built into their compacted kitchens, you may find it necessary to buy a new one yourself, whether out of necessity or simply personal preference. So let's dive deep dive to all the information we have for you!
RV Propane Stove Top Options
When it comes to a propane stove for your RV, you have several options. The first choice you have to make is whether you prefer a freestanding RV propane range or an RV propane cooktop that must be supported by a countertop. Both are fine choices, but one might be better than the other for your situation.
Ranges
As mentioned before, ranges are freestanding, meaning they can be installed anywhere they will fit. Many ranges include ovens, and most have at least 3 burners. That said, these appliances are heavier and more space-consuming than a cooktop. On top of that, they're also more expensive, with costs starting around $800.
Cooktops
Cooktops are smaller, but they do consume valuable counter space. There are drop-in options which require a custom-sized space in the countertop as well as slide in options that are much easier to install. A propane cooktop for your RV is lightweight and less expensive than a full range, with prices beginning around $150. However, cooktops do not include an oven and can be a bit trickier to install.
A major difference is that ranges will generally have burners that all have the same BTU, while cooktops have burners with variable BTUs, so some will work better for simmering while some emit higher levels of heat for more powerful cooking processes.
Deciding between the two comes down to the space you can set aside for your stove top, and if you're willing to pay the considerable extra charge to have an oven in your RV. Cooktops cost far less than ranges, but they may require some custom work in your RV kitchen to fit into the spaces allotted, while a range can simply be placed upright wherever it will fit.
Types of RV Ovens
One of the greatest things about that tiny kitchen? Making cookies to share around the campfire while camping in the middle of nowhere, or baking a cake to celebrate a birthday while on the road.
If the oven in your RV stops working, or if you're building your own trailer or motorhome and are in search of the perfect oven for your RV, you may be wondering what exactly you should be looking for. After all, it isn't every day one goes searching for the ideal RV oven for sale.
The first step is deciding which type of RV oven you'd like to have. There are a few options to choose from, and ensuring you get the right one for your rig is important.
RV Stove and Oven Combo
The first is the most traditional of the oven options: the RV stove oven combo. Of all the RV stoves and ovens out there, these combination units are the most practical and space efficient. They are freestanding and can be installed anywhere in the rig.
For fuel, these RV oven stove combo units use propane. This is great news for those who enjoy camping without electric hookups.
Outdoor Propane Cooking Unit
If propane is what you're looking for but a whole new RV stove and oven are out of your price range, you might want to consider an outdoor cooking unit such as this one as a temporary solution. The big downside to this option is the fact that the oven and stove must be used outdoors, making cooking difficult if the weather is bad.
RV Convection Oven
An RV convection oven is great for those who are almost always parked in a campground and prefer to use the included electricity to cook. These ovens come in many newer rigs. They're about the size of a large microwave, and most function as microwaves as well as ovens. The cost of these units is one of the most appealing aspects, as prices are as low as $200.
Other Electric Ovens
Other electric ovens include countertop options such as toaster ovens and NuWave ovens. Both are super affordable, but both also take precious counter space as well as cabinet space when put away. Additionally, toaster ovens use quite a lot of power and can't perform all the usual oven functions.
Where to shop
Once you figure out which oven is best for you, you'll need to figure out where to purchase your cooking appliance. Camping stores such a Camping World are a great resource for this. For those on a budget, RV surplus stores such as Factory RV Surplus might have some options, but the best bet when trying to save money is seeking out a used RV oven.
Those looking for RV stoves and ovens can often find what they need on local sale pages and sites such as Craigslist and Facebook Marketplace. Local scrap yards may also be a good bet, especially if you're searching for a used RV stove oven combo, which would be found in many older RVs that have made their way to the junkyard.
Some of the most preferred brands by RVers include Atwood, Wedgewood and Furrion. You can find these brands in Camping World, Amazon and through their own websites.
We hope all of this information left you feeling prepared and confident on how to move forward with your kitchen projects! For more information check out our "5 RV Stoves or Cooktops For Cooking On the Road" blog.
*This post contains affiliate links. RVshare may receive compensation if you make a purchase after clicking on a product link.