Stove/Oven
September 16th, 2019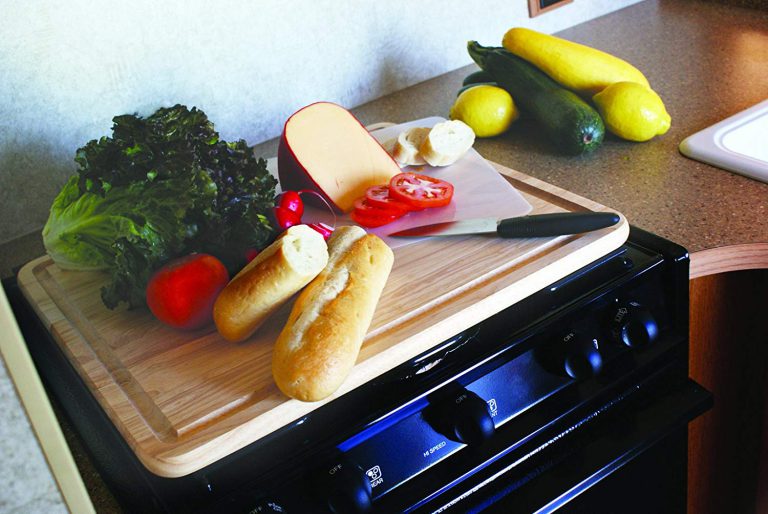 One of the best things about bringing your house along with you when you travel is that you can cook in it whenever you'd like. You're not at the mercy of whatever restaurant happens to be in town. You don't need to wait for a temperamental campfire or barbeque to light. You don't need to relegate yourself to a week of fast food (unless you want to!). You can prepare your own meals in your own motorhome, whenever you want. 
This means, of course, that you have to give some thought to your RV range.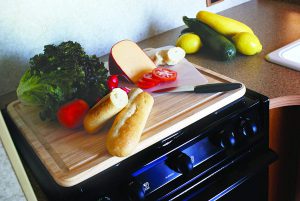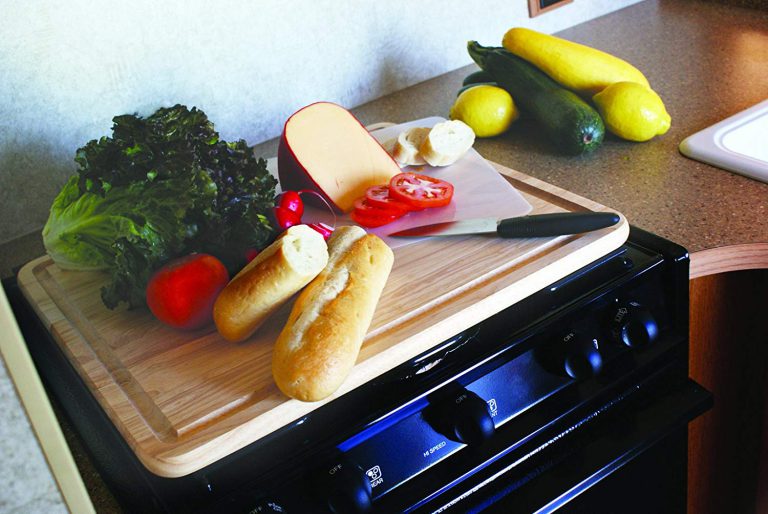 RV ranges vs. cooktops
The first thing to decide when shopping for an RV oven is whether you want an RV oven range or a cooktop. RV ranges are what you likely think of when you think of a stove – a freestanding fixture that fits in your kitchen and usually has an oven and stove burners. A cooktop is simply a surface on top of or between other cabinets that takes up less space. Cooktops are cheaper than an RV range oven, but they may require custom work to get them to fit in your space.
An RV range is more expensive, but include an oven for baking and are much more versatile. Atwood and Wedgewood RV range ovens are two of the more popular brands for motorhomes and come in a variety of models to suit different sizes and needs.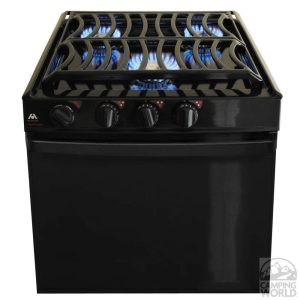 Some highly rated RV stoves and ranges include: 
As you shop for a range, you're going to want to think about a few things. First, how much room do you have in your rig  Your available space is going to inform the size of your RV oven range. Also, what will you use it for? A family of five is going to have much different needs than a single person, or even a couple traveling in their RV. 
Taking care of your range
If you purchase a quality appliance like an Atwood or other reputable RV range, you should be able to find someone trustworthy to repair and maintain it for you. Check with your local RV dealer to see if they can recommend a person who can work on your RV range. You should also be able to find stove parts through the dealer as well, or online at places like eBay, or even Amazon. A quality RV range might cost more at the outset, but the fact that you can repair it instead of having to replace it may save you money in the long run. 
As for where to purchase the RV range itself – the answer is much the same. You can buy one from an RV dealer, or online from stores like eBay or Amazon. If you do purchase a stove online, be sure to read the return policy in case you need to send it back, and make sure you calculate any shipping costs into your budget as well. 
So start looking up recipes and getting ready to cook on the road! Yum!
This post may contain affiliate links.