Stove/Oven
September 17th, 2019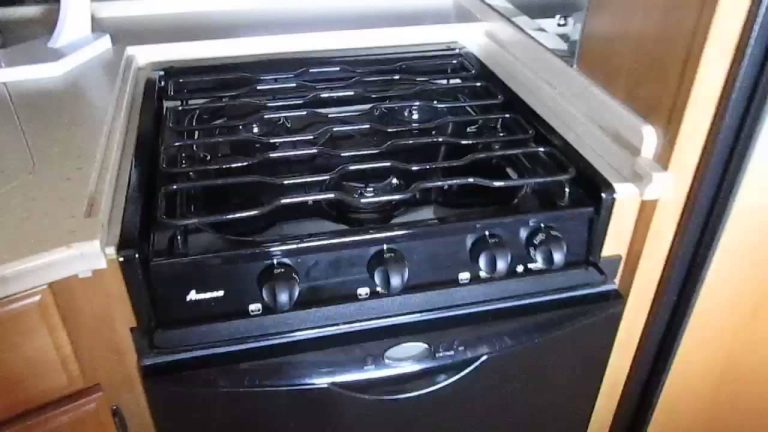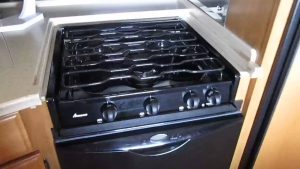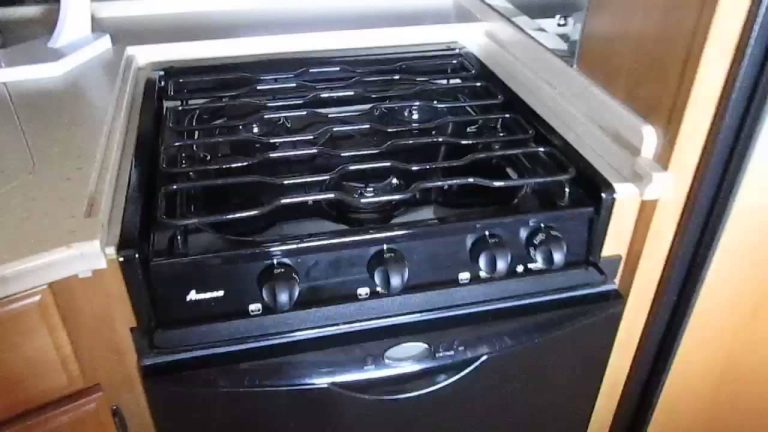 Whether you're looking to replace a stove that quit working or building an entirely new RV kitchen, finding the right RV gas stove for your space and budget can feel like an overwhelming project. Fortunately, as long as you have the right information, this particular aspect of creating your ideal RV kitchen is not actually as difficult as it may seem.
In this article, we are going to try to give you all the info you need to make an informed decision so you can purchase the perfect RV gas cooktop, move forward with your project, and move on with your camping adventures.
Types of RV Gas Stoves
There are three main types of RV stoves. Each has pros and cons, and choosing the one that works for you is the key to finding happiness in your RV kitchen.
RV Gas Range
A range is a freestanding appliance that usually fits between two sets of cabinets and countertops. Many ranges include both a stovetop and an RV gas oven, making them multifunctional and perfect for those who enjoy baking in their rigs.
Slide-In RV Cooktops Gas
A cooktop differs from a range in that it requires a countertop to support it. One type of cooktop is the slide-in option. As the name suggests, such a stovetop slides into the countertop. This makes the stove easy to install, and generally doesn't require the installer to make modifications to their countertop.
Drop-In Gas Cooktops
Finally, there is the option of a drop-in cooktop. Like the slide-in option mentioned above, these cooktops are supported by a countertop. However, they are different in that they are dropped into the countertop, often requiring slight modifications to the counter in order to ensure a good fit.
RV Stove Prices
Of course, if you're working with a limited budget, your next question may be about the prices of the various types of stoves.
The most expensive type of stove is the RV gas range with oven. However, many people find the extra cost to be worthwhile when they realize that the freestanding appliance can be put anywhere it will fit. Another benefit is, of course, the oven, which allows for baking as well as stovetop cooking. Generally speaking, this setup will run around $800 or more, but sales are sometimes an option.
Looking for the least expensive option? Your best bet is the drop-in cooktop. That said, these are probably the most difficult to install, and because they are so much smaller than other options, they often only include two burners. This particular type of cooktop tends to cost a bit more than $100, but doesn't generally exceed $150 in price.
Slide-in cooktops are a good middle ground as they are relatively easy to install anywhere there is a space between two countertops, and they are moderately priced at around $150–$300. If you don't need an oven, this type of stove is almost always a good bet.
Hopefully, you now have an idea of what you need. Go ahead and place your order now so you can start cooking up your next trip right away!