RV Owners
November 3rd, 2017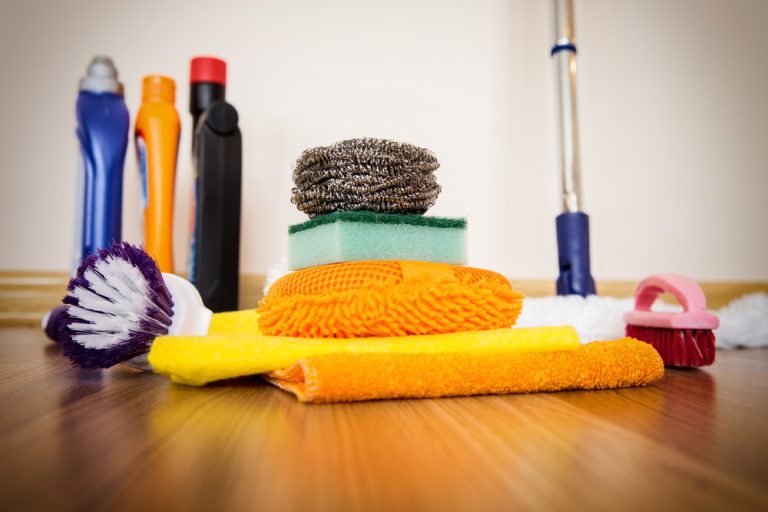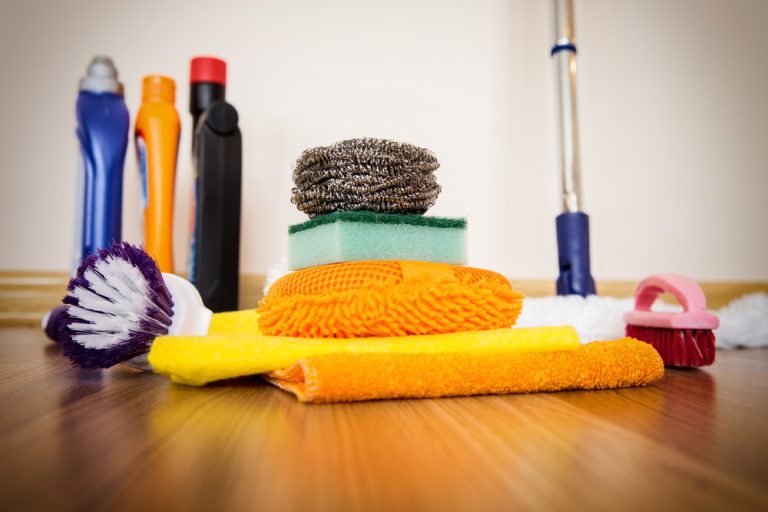 It's your home away from home — or if you're a full timer, just… your home. So why shouldn't your RV get the same kind of care and attention as your house or apartment?
In fact, since your RV's got a lot less space than even the average studio, it's even more imperative to keep everything neat, clean, and organized. Otherwise, your beautiful getaway vehicle will transform into a claustrophobic nightmare, not to mention drawing pests and insects.
Keeping your RV sparkling requires a little bit more than buying some Windex and Clorox wipes — but not much! It's pretty simple to ensure your rig stays in peak condition, ready for whenever the travel bug bites again.
So without further ado, here are our best tips, tricks, and ideas if you're looking for the best RV cleaner and storage solutions.
NOTE: In light of COVD-19 it's important to clean your RV in accordance with CDC guidelines if you will be renting it out to others. Additionally, RVshare has named an official cleaning partner, TaskRabbit. TaskRabbit will help match RV owners with local cleaning pros – individual contractors called Taskers – to effectively clean their RVs pre- and post-rental. The partnership comes at a time where disinfecting vehicles by following CDC guidelines is more important than ever in the midst of the Coronavirus pandemic.
Reliable RV Cleaner
Whether you're getting ready to put your rig in storage for winter or it's just well past time for a bath, you may be wondering how to clean the outside of a camper trailer.
It might look like a big project, but it's not a whole lot different than washing up your day-to-day vehicle! There are lots of RV cleaners and polishes on the market to help make the job easier, like this heavy-duty gel gloss cleaner and wax solution. It's got five stars with over 200 reviews on Amazon — RV owners swear it's like magic.
If you live in a bug-prone area and you're sick of seeing all those splatters on your windshield, try Bugs N' All, a professional-strength bug remover and vehicle cleaner. It's safe to use on all kinds of exterior automotive surfaces, including decals.
Of course, there are plenty of other RV cleaning products on the market, both online and at your local camping store. But if you're feeling a little crafty — and maybe brave — you could even try mixing up some of your own!
Many owners swear by their own homemade RV cleaners, even for really dirty jobs like cleaning out and deodorizing the RV's wastewater septic tanks. Some campers use a treatment of dish soap, water, and mineral spirits to clean delicate rubber RV rooftops or RV vinyl awnings. (Here's our guide to how to get your awning or canopy to look fresh as new!)
However, in our experience, the most reliable cleaner, whether you're talking about your RV's interior or exterior, is good ol' elbow grease. Some stains and residues take a little bit of scrubbing, no two ways about it.
That's why when you're washing your rig down, an extendable car wash brush can really help, not to mention a high-pressure hose nozzle. Turn it into a fun and productive outdoor activity for the whole family!
RV Storage Solutions
Once your RV's exterior is taken care of, it's time to get inside. You might be surprised at how disorganized and dirty that tiny living space can get!
As far as cleaning your RV's interior, it's fairly similar to how you'd clean your home. You should have disinfectant solutions available formulated for kitchen or bathroom surfaces in order to kill germs and help keep everyone safe — Clorox and Lysol are popular options, but you can also find adequate natural alternatives (though they might be a little pricier).
You should also sweep, vacuum, and Swiffer or mop your RV's floors with the correct kind of cleaner for whatever material it's made out of. Never leave an RV floor wet for long periods after mopping!
Finally, don't forget that your RV's toilet is different from the one you've got at home. Although regular toilet cleaning chemicals might work, they can also interfere with the specially-created deodorizers you need to keep your RV smelling fresh and help break down waste solids. Be sure to check the packages of all your bathroom cleaners to ensure nothing will interact badly!
Best RV Storage Ideas
Even the cleanest RV in the world will still feel messy if you've got stuff all over the place. That's why it's imperative to come up with creative RV storage solutions and to use storage accessories to your advantage.
The first rule is to make sure everything has a place, and to keep it there whenever possible. That might mean using hanging closet organizers or drawer separators to create more distinct spaces inside your RV's storage zones, to help keep everything organized. (Don't fall into the trap of just throwing everything in a "junk drawer"!)
You should also take advantage of any excess storage your RV has built in, such as the under-RV storage compartment. Obviously, it's not the most convenient place to put items you need to access every day, like clothing or toiletries, but if you're traveling with large pieces of outdoor equipment or gear — or even next season's clothes neatly folded in plastic storage containers — the underside of your RV is a great solution.
You might also be able to utilize RV rooftop storage, especially if you have a small, foldable camper trailer. Many people utilize this sturdy, flat space to store large items like bicycles and kayaks. Of course, on a larger model, adding on rooftop storage can significantly increase your possibly-already-pretty-significant clearance height, so be careful before you decide to take on this option.
There are many other RV storage accessories and creative containers available on the market, not to mention all kinds of crazy-clever DIY ways other RVers have gotten around the space crunch problem. Just check out these RV storage solutions you likely haven't already thought of!
Finally, if you're looking to store your actual RV, and not just the stuff inside it, you've come to the right place. RVshare has a running list of the best RV storage facilities by state, which we're constantly updating to bring you the most valid and up-to-the-minute information. You can find the full archive of RV storage posts here.
And, psst — don't forget, if you're storing your RV for the upcoming winter, you need to make sure to winterize it first! Here's how.
Mmm, so fresh and so clean… that feels better!
This post may contain affiliate links.