Shower
September 13th, 2019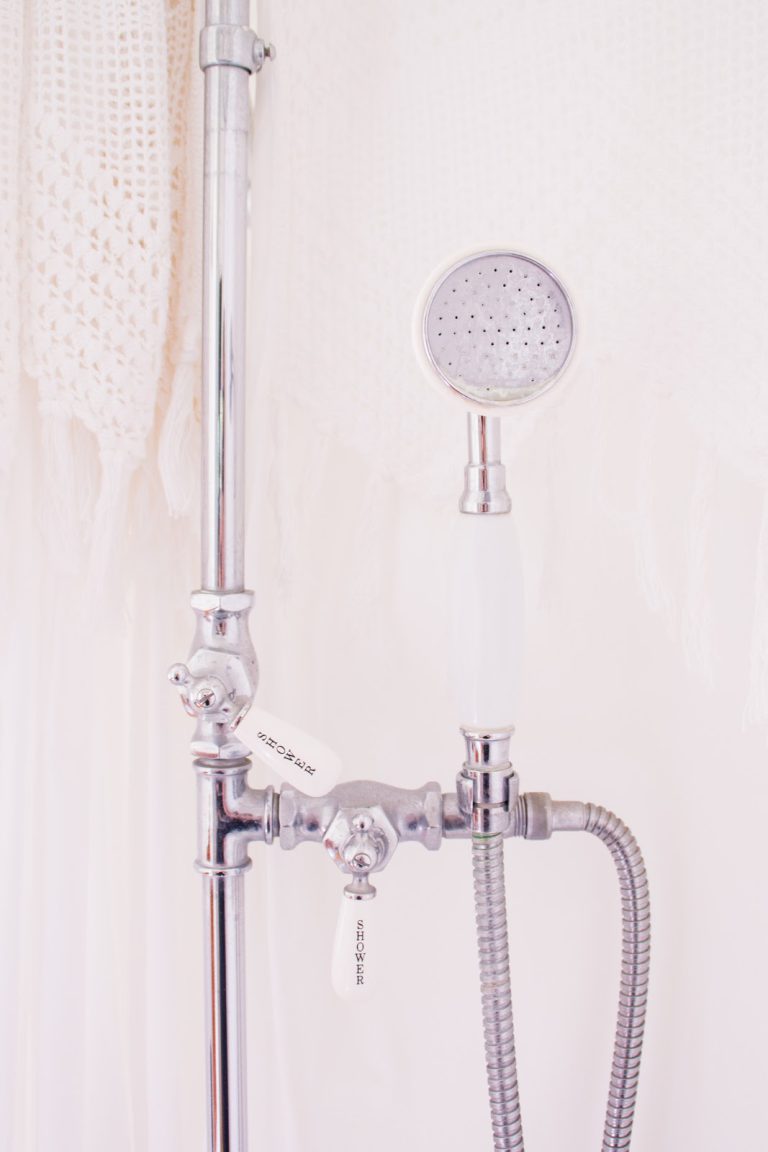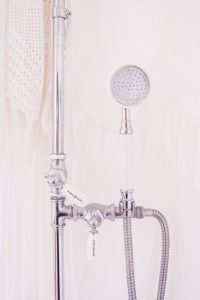 No matter how you slice it, showering in your RV is always going to be different than showering in the comfort of your home. Space is tighter, the water pressure is different and the temperature and quality might be affected too. But minor upgrades can make for a much better experience. If you're looking to improve or replace your RV shower door, you have some options to consider.
RV Shower Door Options
Shower doors come in all shapes and sizes for RVs. Depending on how yours is working, you might want to consider a new type.
Pleated shower curtains are the standard option and come in most basic units. These curtains are usually made of heavy plastic and slide open and closed from one side of the shower opening to the other. Made of vinyl and polyester, these are the cheapest options and usually come in a range of standard sizes and neutral colors. The downside is they aren't very attractive but they do offer complete privacy.
A better-looking option is the standard sliding door. These doors are smooth, so they don't have the folded appearance of the pleated curtains. They're also retractable, so you don't have them bunched up at the side like a pleated door when not in use.
The nicest RVs and motorhomes have glass shower doors. These doors are either fixed or swing open in a small bathroom space and are reminiscent of what you likely have at home. They offer a sophisticated look and are easy to keep clean.
You can always opt for a standard shower curtain as well. Most RV bathrooms are made to be water resistant from top to bottom, so any errant water that escapes the curtain shouldn't cause too much damage. If you're worried, try investing in a splash guard. 
Fixing your RV Shower Door
The most common complaint with RV shower doors is leaking. Of course, springing a leak doesn't mean you need a new door. Caulking the edges of the shower and the base can help to prevent leaks at the seams.
When replacing your RV shower door, you'll likely have to install a full kit for the door, meaning a new sliding track at the top and bottom of the shower frame for whatever kind of door you've chosen. Replacing a shower door yourself is doable. We recommend reading directions and watching tutorials online to ensure a smooth fix.
Maintaining Your Shower Door
You'll want to stay vigilant about mold and mildew in the bathroom and especially on your RV's shower door as it comes in contact with water constantly. You can buy sprays to prevent the build up or clean the shower regularly. There are also types of doors that claim to be resistant to mold and mildew in the first place. Some self-cleaning options have a built-in feature that wipes the door clean when it's opened or closed. Of course, regular cleaning will keep this all at bay.
This post may contain affiliate links.