Lighting
September 16th, 2019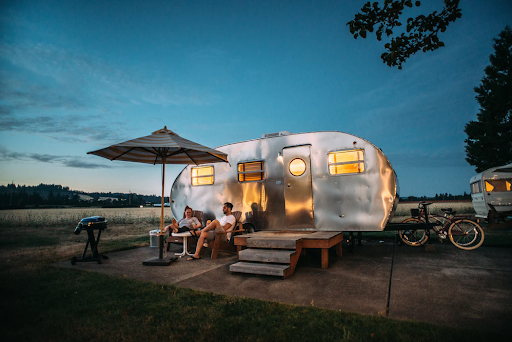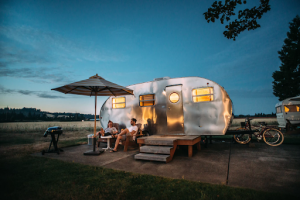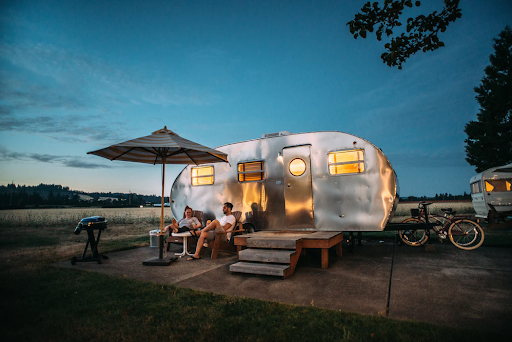 If you've ever counted just how many lights there are in your RV, we bet there's plenty. If you enjoy the practicality of lighting, but fear high electricity costs or draining your solar battery, then there's good news: RV LED lights provide you with hours and hours of bright light for the fraction of the cost and energy consumption of standard bulbs.
Interested in finding out more? Keep reading to hear everything you need to know about RV LED lights!
The Benefits of LED RV Lights
There are plenty of reasons why RV owners are switching their traditional lighting for LED lights. We've listed each of these benefits below:
RV LED lights use only approximately 10% of the power that standard RV lights consume. This helps prevent drain on your batteries and allows you to enjoy your RV without plugging into a power source for longer periods of time.
LEDs produce no UV light, therefore preventing UV-causing fading, wear, and tear on items within your RV (such as curtains, furniture, etc.)
Unlike fluorescent lights, LED RV lights don't contain lead mercury.
LED lights can last for up to 60,000 hours. This is significantly higher than 2,000 hours for incandescent bulbs, and 1,000 hours for halogens.
Most LED RV lights can achieve brighter levels of light than other types of lighting.
LEDs burn at anywhere from 80-100 degrees Fahrenheit, reducing the possibility of your RV heating up from light use.
RV LED lights are also more durable than their weaker halogen or fluorescent counterparts, as they can withstand the high movement caused when driving your RV.
You can find LED lights in a wider variety of colors, allowing you to personalize your RV's lighting to your own preferences.
Types of RV LED Lights
There's also a variety of RV LED lights that you might consider fitting to your RV. These include:
Interior RV LED Lights
By far, the most common space in your RV that you will find LED lights is the interior. This is because you will most often be using them within your RV, particularly as this is where you spend the majority of your time during night. RV LED lights in the kitchen, bathroom, bedroom, and living spaces provides lighting which is bright enough, yet won't rack-up your energy expenses.
LED RV Awning Lights
When entering or exiting your RV, particularly during sundown, you'll want an RV LED light to provide you with ample visibility that's also reliable. Forget flickering halogen light bulbs or incandescent lighting that only lasts for up to 2,000 hours.
LED RV Tail Lights
Did you know that you can also replace your existing RV tail lights with LED versions? Again, they'll last much longer than traditional bulbs, plus their ongoing brightness puts you and your family's safety first.
RV LED Dome Lights
While we explained interior RV LED lighting earlier, these dome lights are a popular and specific type of lighting for your indoor area. Their dome-like shape helps to distribute the light more evenly, plus they're sure to look both sleek and modern.
Where Can You Buy RV LED Lights?
If you're wondering where you can buy LED RV lights, you're in luck. Due to their popularity, LED lights are widely available, both online or in bricks-and-mortar shops.
If choosing to buy your RV LED light bulbs online, we recommend Amazon, as you can always pick up a great deal (like this 5-pack of 12v LED RV lights for less than $50). Other websites include eBay, Camping World, Super Bright LEDS, and Caravan Pro (just to name a few).
It also doesn't hurt to search your local area for RV LED light retailers.
There you have it – your quick and easy guide to RV LED lights, as well as how your motorhome can benefit from them. Happy RVing!
This post may contain affiliate links.