Lighting
September 17th, 2019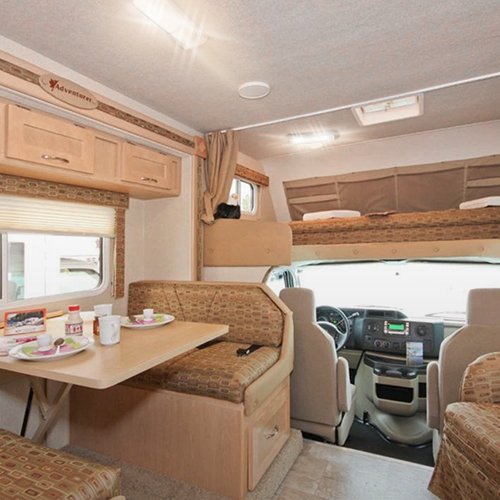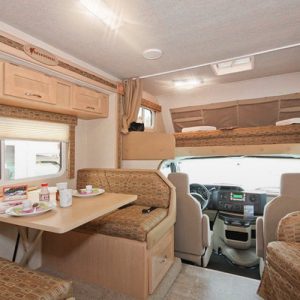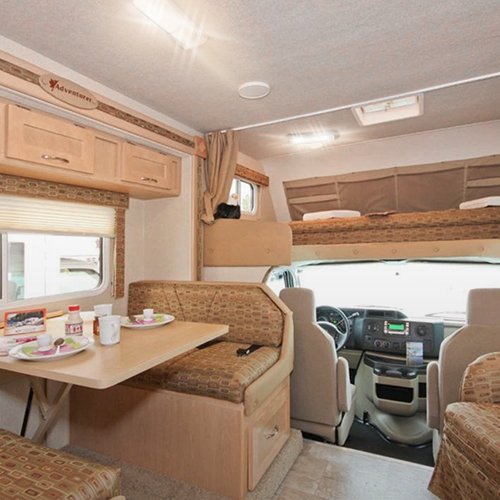 Unless you're planning on going to bed with the sun, one of the things you're going to need to buy for your RV is RV lights. You'll likely need several kinds – some for outdoors and some for in. You may even want some for decoration, not just for illumination. Nothing looks friendlier at twilight than some nice, bright RV awning lights. And don't forget the lights you need to actually operate and drive your vehicle! Whatever your lighting needs, you're sure to find something to suit them.
Most of the lights you need are going to be 12v RV lights for lighting the inside of your rig. While you're looking, you may want to consider RV LED lights – they cost more up front, but they require less power to run each time they're on, and they last much, much longer. Over time they're a worthwhile investment!
Lights to operate your RV safely
For starters, you'll need lights to make sure you can safely operate and drive your RV. There are, of course, the standard headlights that every vehicle needs. You'll also want some RV fog lights and RV tail lights. If you camp with a trailer, rather than a motorhome, you'll also need some RV trailer lights. Bargman RV lights are a trailer light that's simple to install and very popular with recreational campers. RV docking lights are going to be useful as you set up camp.
Once the RV is parked, you'll also want RV step lights and RV running lights to make sure people can see to get safely in and out of the vehicle.
Lights to see inside your RV
You'll definitely use RV 12v lights inside your RV to see. RV ceiling lights for your kitchen and bedroom areas are going to be very helpful and are a great place to use LEDs. Also – don't forget the bathroom! RV dome lights or RV globe lights are good for in there as well. You may also want some RV reading lights, so you don't drain power using larger lights but you can still relax and read before bed.
Lights to see outside your RV
Lights placed outside your RV can both be decorative and can help you see to navigate outside obstacles (or to get back inside your rig!). RV awning lights are charming, twinkling just outside your door! You can choose from a variety of awning lights for RV, including RV awning globe lights, RV rope lights, or RV string lights. RV flood lights are also a good idea to help you see and scare away any animals that might come too close. If you don't have an awning, RV patio lights also provide plenty of illumination if you want to sit outside on a nice evening.
Where to buy RV lights
You can find lights in a variety of places. RV dealers like Camping World definitely have them, as do marine outfitters. You can find them a lot of places online as well, like Walmart, eTrailer, and Amazon. If you're going to purchase RV lights online, be sure to read their return policy, and check to see if they offer free shipping, or if you need to factor in an added cost for that.
RV lights can be as individual as the owners of the RV! Choose lights that suit the activities you anticipate doing, and be sure to bring along extra bulbs (in a well-padded area so they won't break!) in case you need them during your trip.
This post may contain affiliate links.