Lighting
September 16th, 2019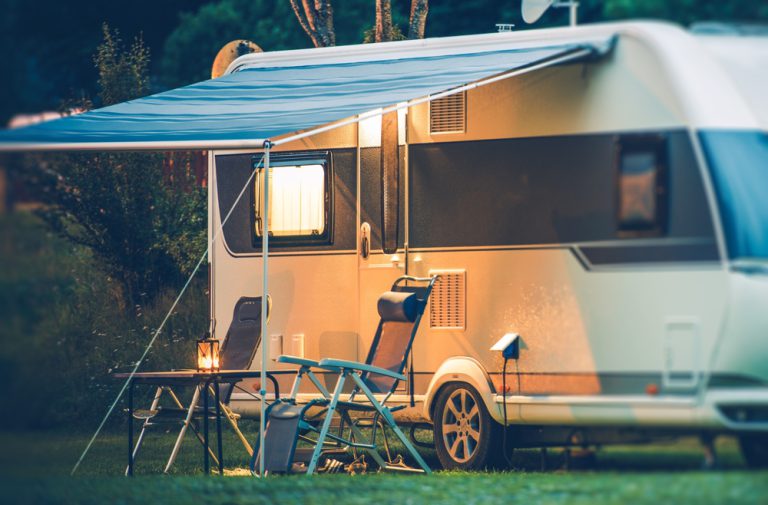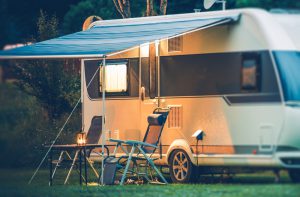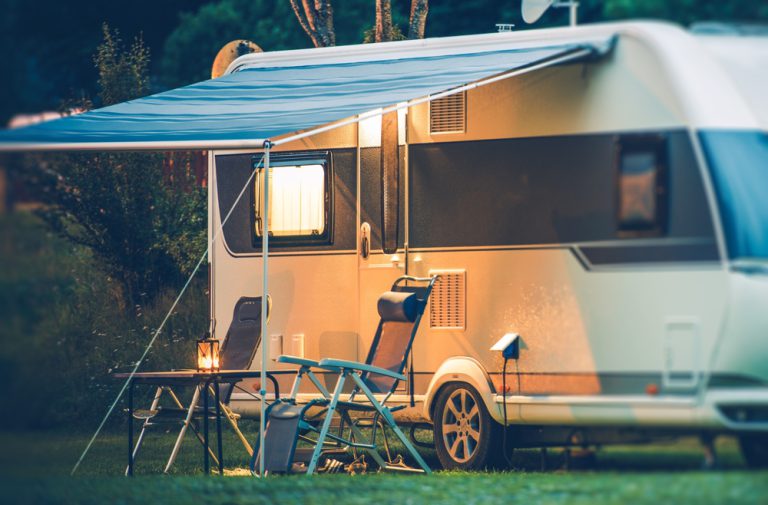 If you ask us, there's nothing better than enjoying the outdoors with an RV camping trip. Spend the day exploring a National Park, cook dinner outside and maybe even enjoy a bonfire with family and friends. But when it gets dark, you might not be ready to pack it in and head to bed. When you're using RV outdoor lights, the sun going down doesn't mean the good times must stop!
There are a wide variety of RV exterior lights to choose from, but no matter what type of lights you choose, they can be useful to have on your motorhome. Outdoor RV lights don't take up much room and can always be handy, since you never know when they'll be needed. You may want to enjoy nature, or maybe your camping resort will lose electricity. You never know when you'll need additional light.
For RVing, LED lights or solar lights work best. LED RV outdoor lights are especially helpful as camping lights because they're very efficient. If you take care of them properly, they will last basically forever, plus they utilize almost no power to charge. If you're set on LED lights for your RV, here is our post on the 7 best LED lights for camping. However, Battery-operated and solar RV outdoor lights are also a great option for RVing.
There are so many options available that it can be overwhelming to choose the perfect lights for your RV. Here's what you need to know when shopping for RV exterior lights.
First, it's important to know that LED RV outdoor lights may have an initial more expensive price tag than other types of outdoor lights. However, because they use less power and have a long life, they can make up for the high price in the long run. But if you don't think you'll be using your RV lights exterior often, you may not want to splurge for the more expensive lights.
Next, think about what type of lights you'd like for your outdoor space. You might want RV outside lights that can be placed on your awning or string lights that can hang from the awning to another spot, creating a perfect spot to pull up a chair and relax. Or maybe you want a lantern that you can bring with you from your campsite to others. Some of the most popular types of outdoor RV lights include:
Once you determine which type (or types – every RV needs plenty of light!) of RV outdoor lights you'd like to purchase, you'll want to decide how to power them. It's likely that you'll be able to find one style powered in a variety of ways. The most common include solar powered, battery powered or rechargeable. There are different lengths of time that each device stays charged.
When deciding how to power your RV outside lights, think about your typical lifestyle when RVing. Do you think you'll remember to recharge your lights or set it in the sun? If you don't, you may want to opt for battery-powered RV outdoor lights. It also can be helpful to have a mix of some solar or rechargeable lights with other battery-powered lights, so you're never without an option!
You'll also want to think about storage. While many outdoor RV lights collapse, or are small to begin with, you will still need to store them in your RV when not in use. It can be helpful to opt for lights that are easy to store in your rig, especially if you're planning to purchase several lights.
Having additional light in your RV can be helpful in a number of circumstances, and there are outdoor RV lights available for every budget or RVing lifestyle. This is an RV accessory purchase you won't regret!
This post may contain affiliate links.
Looking for more RV tips and tricks? Check out the following articles: