RV Owners
September 19th, 2019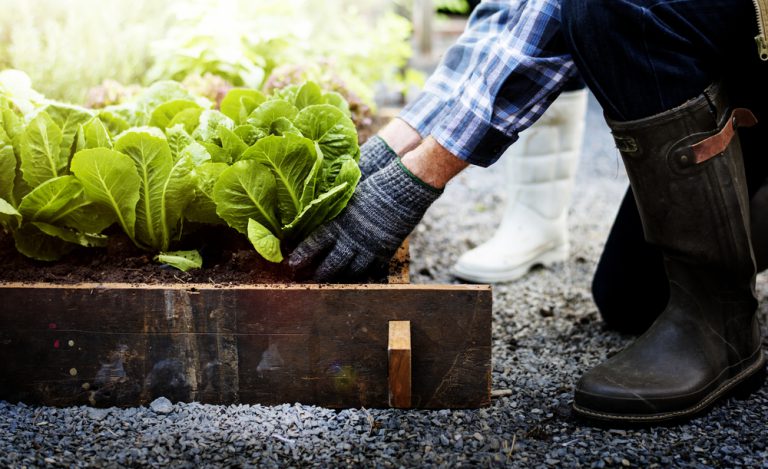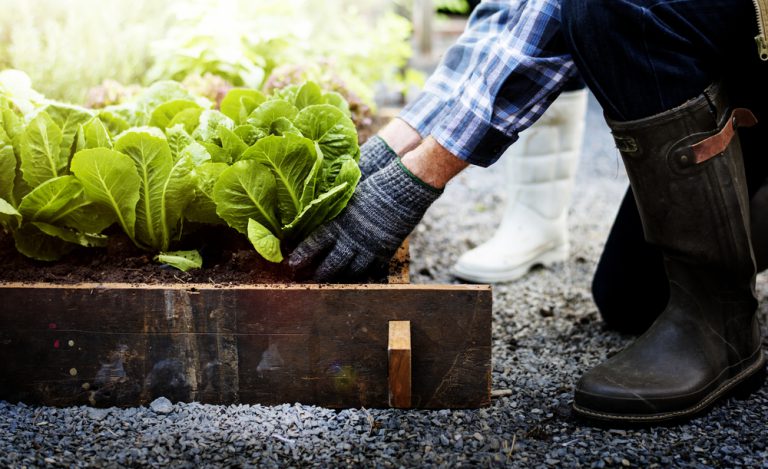 There's plenty to love about the RV lifestyle — so much so that many campers find themselves transitioning to full-time RV living. We definitely get it: all that freedom to pick up and do whatever you want, whenever you want, without having to worry about who will watch over your stuff and your sticks-and-bricks home while you're out there enjoying the world.
Full-timing can also be a great way to cut down on expenses and create a sustainable lifestyle that lets you escape the consumerist cycle. But the same attraction to the kind of minimalism that draws people to the RV lifestyle in the first place also often leads them to growing their own vegetables, herbs, and more in the form of a garden… and it's pretty tough to have a garden if you don't have any stable plots of land.
Or is it?
Some inventive RVers out there have found creative ways to maintain RV gardens even while they're on the road, and offer mobile home gardening ideas that can change the game if you're looking for a way to incorporate this fun and fulfilling hobby. From coming up with creative ways to use shoe organizers to taking advantage of mason jars, here are some of the best portable garden ideas we've found around the web.
How do you garden in an RV?
As you likely already know, one of the main limiting factors when it comes to RVing is space. Even large, luxurious vehicles have precious little storage room, and even less countertop square footage.
But necessity is the mother of invention, and gardeners aren't the type to give up easily! Here are a few unique ideas for growing a garden on wheels.
1. Try a Shoe Organizer Garden
As a full-time RVer, you may already use shoe organizers for all sorts of purposes (aside from, you know, actually organizing shoes). These cheap accessories are insanely versatile and useful… but we have to admit, we'd never have thought of this idea!
Instead, the credit goes to camper Sue Moore, who shares a 22-foot Keystone Bullet Premier trailer with her husband. As an avid gardener who was considering packing up and hitting the road for an extended period of time, Moore wanted to see about ways to bring along her gardening hobby even while she and her husband were globe-trotting. So she decided to experiment with — you guessed it — shoe organizers, and honestly, the idea is pretty genius.
Of course, it's not as simple as just throwing plain old potting soil into the pockets and letting nature take its course. Moore recommends using a lighter substrate, like a mix of starting seed mix, perlite, and peat moss, to keep the hanger from getting too heavy. It's also a good idea to choose plant varieties that won't grow too wild and take over the rest of your seedlings. (Moore's still got some fun and tasty suggestions: strawberries, buttercrunch lettuce, spearmint, Spanish onion, and stringless blue lake green beans.)
You can also implement Moore's clever idea for water conservation by placing the ranging rack above any potted plants you might be traveling with. This way, the water that drips out of the hanging planter will also water the pots below — and you'll also minimize any dirt escaping out into the rig. (Pro tip: when you're actually in transit and on the road, place the hanging rack setup in your RV's shower!)
2. Make it Work with Mason Jars
Sprouts and microgreens are ever-increasingly popular these days, adorning all manner of upscale salad bars and grocery store shelves — where they also tend to cost way more than you might want to spend on adding a little crunch to your lunch plate.
But if you're looking for ways to up your micronutrient intake while also exercising your green thumb, all from the comfort of your RV, there might just be a solution.
Mason jars have all sorts of uses whether you're mobile or stationary, but we have to admit, we probably wouldn't have thought of this one ourselves! Instead, the credit goes to Amanda Watson, who shares a 25-foot Airstream trailer with her husband Tim and blogs about the experience over at WatsonsWander.
Using nothing more than wide-mouth mason jars, fine mesh screens, rubber bands, and seeds, you, too, can start your very own sprouting garden — even if you're traveling in a smaller RV or travel trailer. There are plenty of delicious and nutritious veggies that will create delectable sprouts, which can easily be used to top salads or add some crunch to your favorite sandwich. Here are just a few potential sprouting plants to consider:
Alfalfa
Chickpeas
Mung Beans
Adzuki Beans
Clover
Lentils
Radish
Cress
Broccoli
Sunflowers
Here's how it works. You place 2-4 tablespoons of your seed of choice into the bottom of a mason jar, and then fill the jar with enough room-temperature water to submerge the sprouts by an inch. Secure your mesh screen on top of the jar with a rubber band, and place the jar in a cool spot away from direct sunlight overnight or for 8-10 hours.
Then, you drain the water through the mesh top, leaving the jar on its side in a cool spot. Rinse the seeds twice a day by filling the jar, swishing the water around, and then draining it, repeating until you've got the sprouts you desire. Super simple, right? And also super satisfying!
3. Turn Your Whole RV into a Greenhouse!
Okay, this one might sound kind of extreme… and we're not suggesting you replace your whole RV body with glass. (Although we do admit that would look pretty cool.)
But if you're willing to experiment a bit, there are plenty of plants that grow in low light, including many vegetables, including Brussels sprouts, carrots, and cauliflower.
While these plants still need some light and definitely need water, you may be able to get by with potting them and keeping them inside your rig, so long as you put them outside when you're stopped long enough. For more information about plants that tolerate shade, check out this post over at Harvest to Table. We've also written about low-light plants here at the RVshare blog if you are in need of some inspiration for houseplants in RVs.
More Mobile Home Garden Ideas
Herbs
You can grow your herbs in mason jars as well or other pots depending on how big they get. Herb gardens are perfect for RVs because they can be cared for with artificial light if natural light is not available or kept near windows and even outside.
Tips for growing an RV herb garden:
Put in loose, fast-draining soil
Let the soil dry in between waterings
Keep the soil wet, not soggy
Separate herbs in their own pots, as watering and light needs can vary
Easy to care for herbs:
Basil
Mint
Oregano
Parsely
Rosemary
Thyme
Vegetables
As mentioned above, some vegetables thrive in low light, making them great for RV life. If you are stopped long enough, there are great vegetables that can be grown in window boxes or pots.
Tomatoes
Green beans
Peppers
Radishes
Spinach
Peas
Lettuce
Squash
Cucumbers
The care needs for these vegetables can vary. Some require a lot of direct sunlight, like tomatoes and cucumbers. Some are climbers, like green beans and peas. And others can thrive in lower-light conditions, like spinach. But all can do well in pots, which make them great for mobile home gardening – or really gardening for small spaces in general!
RV Garden Supplies
What you need to get started for RV gardening depends on what kind you're doing, of course — but at the bare minimum, you need a container, a substrate, and a plant!
Here are some of the goodies you need to get started with the gardening methods we've mentioned above.
Portable Garden Box
Another option is to utilize a portable garden box, which you can simply stick outside whenever you get to a campground you'll be staying at for a longer period of time. You can keep the box in your RV's bathroom or shower when you're underway to minimize mess, and still enjoy the luxury of freshly-grown veggies, fruits, or whatever else you'd like to garden!
RV Landscaping Ideas
If you're the kind of full-timer who sets down roots for a few months, you can invest in ways to create a beautiful RV landscape while you're staying still. It doesn't have to take much effort or money; simple touches like adding LED torches along your walkway can go a long way toward making your RV plot feel more like home. (Of course, it's always important to ensure that the owners of your campground are on board before you start making any exterior changes!)
Full time RVing is a completely unique way to see the world and incorporate the excitement of travel into your everyday life. And now that the internet has made remote work possible for a much wider population, it's becoming even more common — even amongst young professionals.
That's not to say that it's without its challenges, however! Full-timers face a variety of obstacles that those who put down roots don't have to worry about, from setting up domicile so you can vote and pay taxes to figure out where the best pizza is every time they migrate to a new location.
For more content aimed specifically towards full-time RVers, check out the following RVshare blog posts:
This post may contain affiliate links.