4 Easy Tips for Camping with Your Pet
How Tos & Tips
June 24th, 2019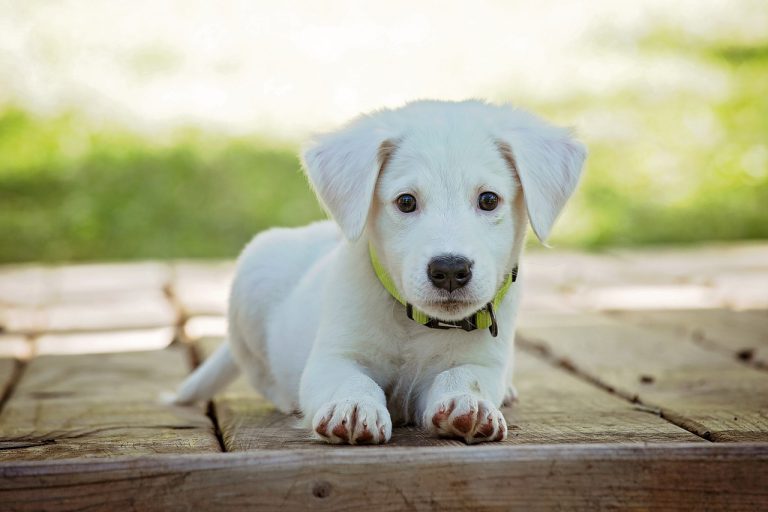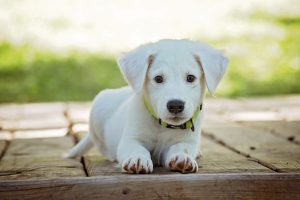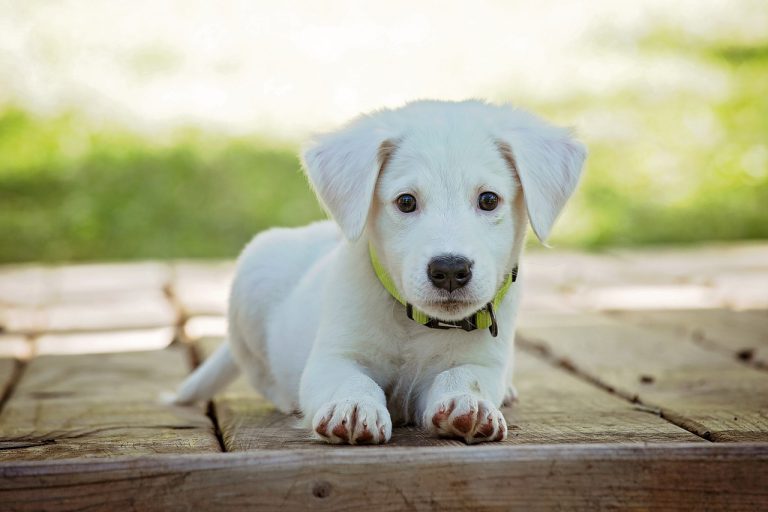 What's better than taking a camping trip at your favorite destination? Sharing that camping trip with your very best friends, of course. And for many of us, that means bringing along a few furry, four-legged friends as well.
Of course, adding a dog (or cat, or snake — hey, it's your life!) to the mix does require a little bit of extra planning when it comes to figuring out your camping trip. Although many campgrounds are, there are occasions where you'll run into spots that aren't pet-friendly… and even in the ones where Fido's allowed, there are still some common courtesy issues to keep in mind.
Along with keeping your neighbors happy, there are also some steps you can take to ensure Fido's fine feelings, too. So if you're planning on bringing your fluffy friend along for your next adventure, here are our best tips for camping with pets.
Camping with Dogs, Cats, and Other Critters
Here's how to make your animal-inclusive camping trip a little bit easier for all parties involved.
1. Make sure the campground is pet-friendly — ahead of time.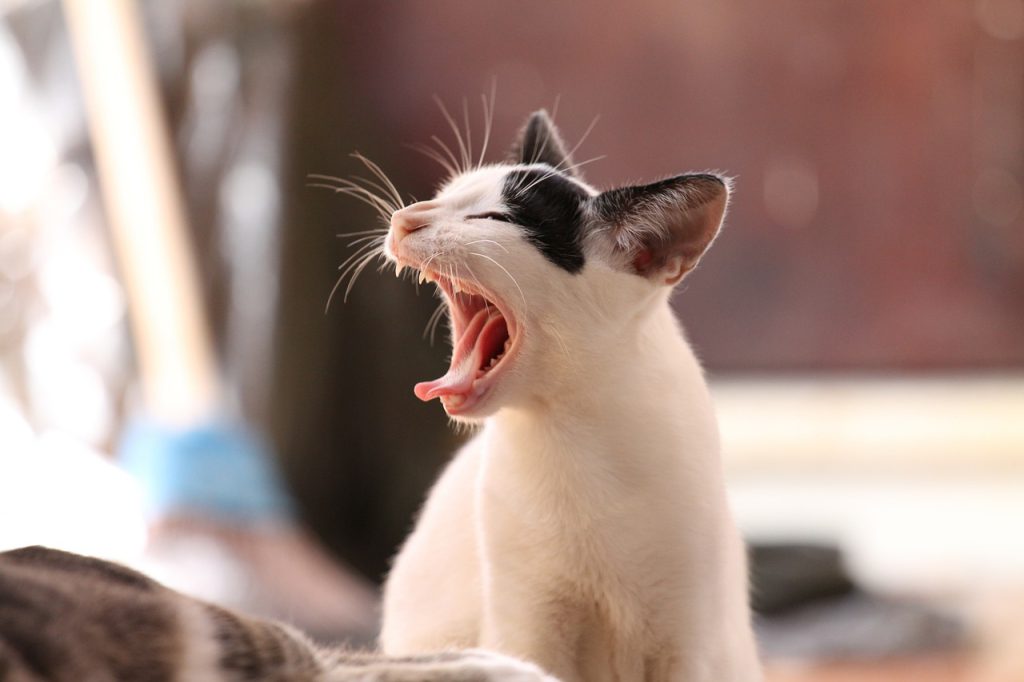 While the vast majority of campgrounds allow dogs and cats these days, you'll still occasionally come across a spot where your furry friends aren't welcome. And even at campgrounds that do allow pets, extra fees may apply on a per-pet basis.
Furthermore, consider what kind of pet you're traveling with. While most campgrounds are probably alright with dogs and possibly cats, if you have an exotic pet, like a bird or a snake, the campground may have a special policy.
You definitely don't want to try to smuggle your pets into a campground where they're not welcome. It may seem like no big deal, but if you're found out, you may be asked to leave — so we highly suggest finding pet-friendly camping along your route before you get started. (Extra points if the campgrounds you find also offer dog-specific lawn areas or other special pet accommodations!)
2. Keep up with Fido's normal feeding schedule.
Know how going on vacation and throwing your regular routine to the wind feels really freeing and fun… until it doesn't anymore? All of a sudden, your circadian rhythm's been thrown for a loop, and you want to nap at 2 p.m. and eat at 4 in the morning. Yikes. It can really sap your energy and make it difficult to fully enjoy your destination!
Well, as important as it is to stick with your own regular routine on the road, it's equally critical for your dog or cat to maintain some semblance of normalcy. Just because you're in a new location doesn't mean Spot isn't going to expect dinner at 6, as per normal!
Furthermore, keeping your pets' schedules normal will help make it possible for you to plan your daily activities, since you'll know approximately when it's time to take the dog outside to use the potty, etc. Maintaining your routine on the road is a great way to stay grounded, whether you have four legs or two!
3. If you're leaving your pet at home, be sure she's quiet!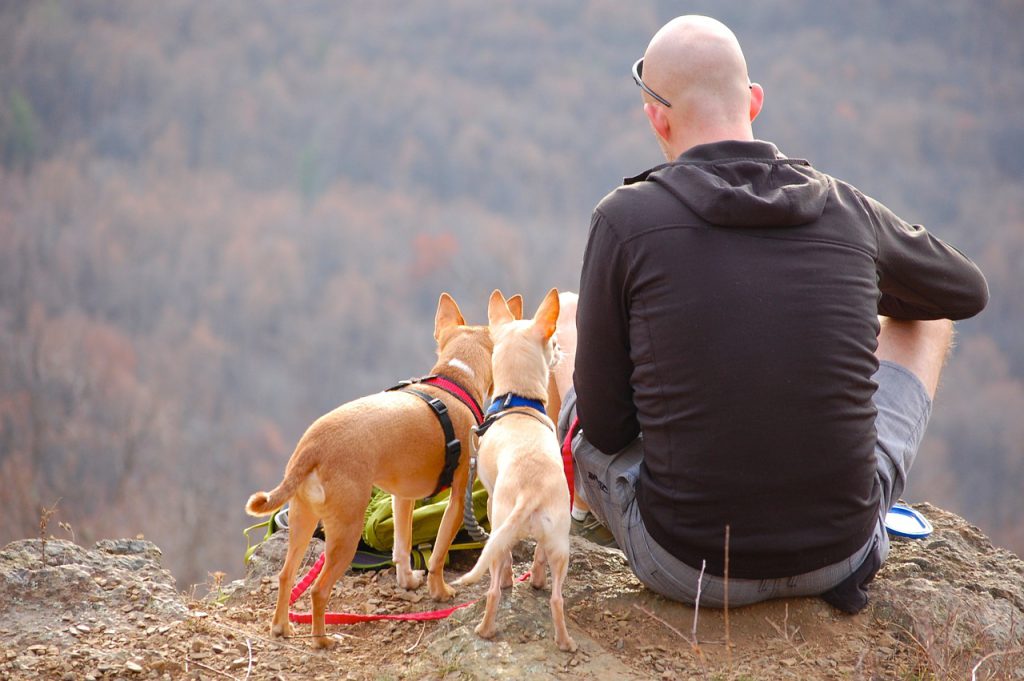 Ever had a neighbor whose dog barks and barks (and barks) anytime they leave the house? They might not even know about the problem, but meanwhile, it's making your house a much less pleasant place to hang out in — and if you and your neighbor have different schedules, it could even mess with your sleep.
Well, in an RV park, there's a potential for the effect to be even worse. After all, even the best-built motorhomes and travel trailers usually don't have the kind of insulation a sticks-and-bricks house does. And that means when your pup gets to pouting, your campmates are going to know about it.
Our best suggestion is to bring your pet along for the action. After all, chances are she'd love the opportunity to get some fresh air! But if you've got activities planned that are just straight not pet-friendly and you must leave your animals back at camp, please be sure they're not putting up a fight the entire time. Nobody wants to be stuck next door to an incessant noisemaker.
4. Don't forget to pack the essentials.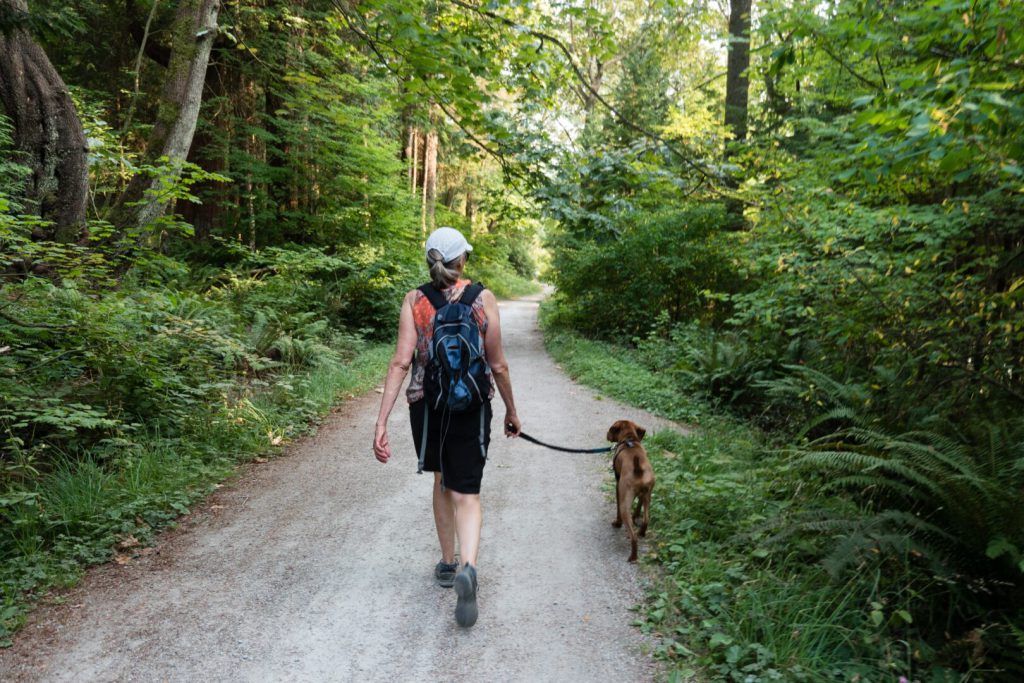 From water and food and the bowls they go in, to a sturdy harness and leash, don't forget your furry friend when you pack for your trip. If you plan to take your pup along on long hikes, a portable water dish will definitely come in handy so he doesn't overheat on the trails. If you'll be leaving the pup behind in the RV at any point and they tend to be a chewer or aren't 100% potty trained, a crate may be necessary. Make sure he's comfy too, with a fluffy dog bed. Going on an RV trip can be a big change for your pet, so if you have some beloved items from home – a worn blanket, bed or stuffie – having those familiar scents can make all the difference. In need of some pet essentials before you go? Get$15 off your first Chewy purchase of $49+ with Free Shipping!
How RVshare Makes RVing with Dogs Easy
RV camping is a great way to travel with pets. You have more room for them to stretch their furry legs than you would in a regular car, even if you're talking about a truck or SUV. It's also a lot easier to bring along the pet-related gear that can add up so quickly: pet beds, toys, feeding dishes… Fido's got his own set of accessories!
But if you don't already have an RV of your own, you may be running into trouble at the rental table. Many commercial agencies don't allow animals in any of their rental vehicles, which could leave you and your fluffy friend stuck without an option.
You probably know what's coming next — and yes, we're about to plug our own services. But pet-friendly camping options are just one of the many ways renting through the peer-to-peer market is totally revolutionizing the industry!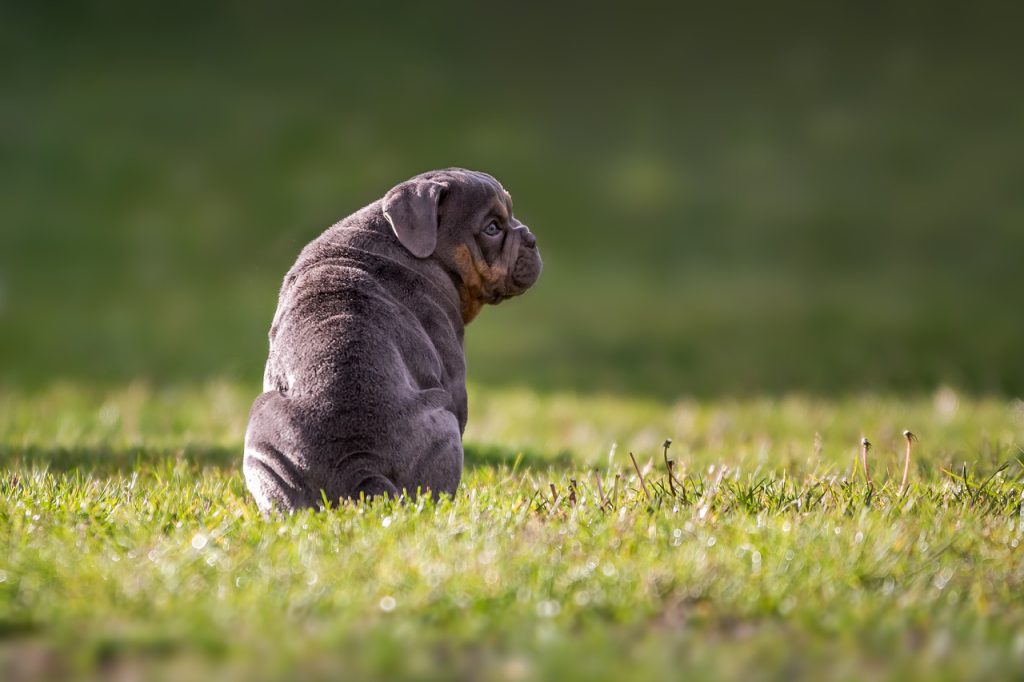 When you're browsing the listings at RVshare, you'll see privately-owned vehicles of every shape, size, and body style. Each rental is owned by a trusted RVer who maintains and care for the rig as if it were her own… because it is!
And many of these RV rentals are, indeed, open to pets (though, of course, not every single one is. After all, some owners might be allergic and others might simply just not want to have pets in their motorhomes or travel trailers — which is totally fine, too!).
So, how do you find pet-friendly camper options when you're browsing the RVshare listings in your area?
It's super simple. Just use our "pet-friendly" filter, and you'll only see rental rigs where your pets are welcome. It's always a good idea to chat with the owner directly to confirm what kind of pets and how many are allowed, however — for instance, even if a renter allows cats, they might not allow dogs, or vice versa.
If you do end up with an RV of your own, you'll also be able to offer it for rent with pets taken into considerations. It's all a part of our commitment to ensuring RVshare is a friendly, stress-free platform for both ends of the party. You're always in control of who gets to rent your rig, and as a renter, you've got plenty of options. It's a win in both situations!
Pet-Friendly Camping Near Me
So. You've got a pet-friendly rig, and you've got some great ideas for where to go on your upcoming trip.  But you might still be wondering, "How do I find camping with dogs or dog-friendly camping near me?"
Fortunately, as we stated above, a majority of campgrounds these days are pet-friendly. But it's always good to scope out your potential campgrounds before the fact rather than find yourself in a sticky situation once you've arrived.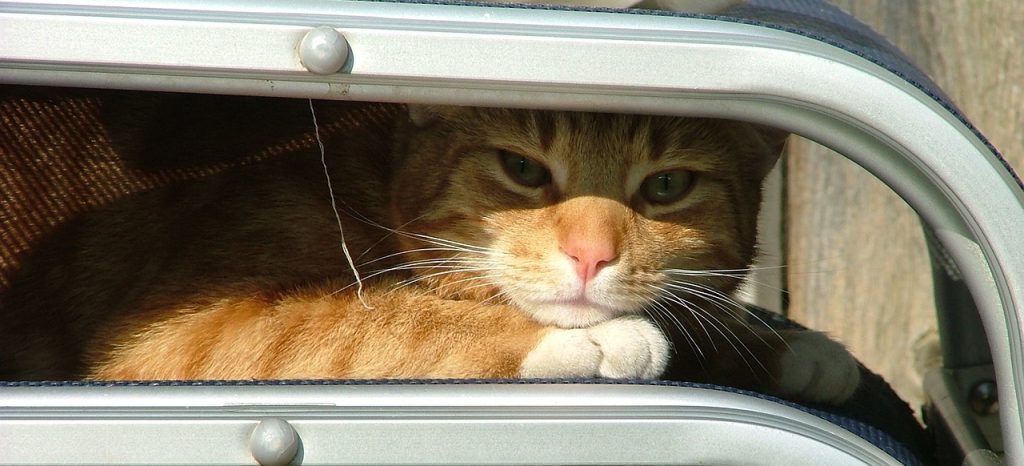 If you're looking for a great way to discover new campgrounds no matter where you are in the country, we suggest looking into a Passport America membership. It's the only discount camping club that gets you 50% off your campsite accommodation fees right off the bat… and with almost 1900 campgrounds across the country (and counting!), you're sure to discover a few new spots you've never heard of before.
A Passport America membership costs less than $50 for a full year — and considering how many campgrounds fetch $75 per night or more these days, it's not easy to see how quickly that deal could pay for itself. As with every campground search, however, always be sure you figure out if it's pet-friendly or not before you make your reservation — and factor in any additional pet fees you may have to pay when you're working up your travel budget.
RVing is the best way to combine the freedom of the open road with the privacy and comfort of having your very own place to stay. Here at RVshare, it's our very favorite way to get around — and so we've written a whole lot of content to help beginners get into it!
Here are a few RVshare posts to start with if you're planning a trip for the very first time. And keep your eyes here on the blog for even more great content; we update as often as we can with the best tips and tricks to keep you rolling!
This post contains affiliate links. RVshare may receive compensation if you make a purchase after clicking on a product link.