Travel Inspiration
April 5th, 2021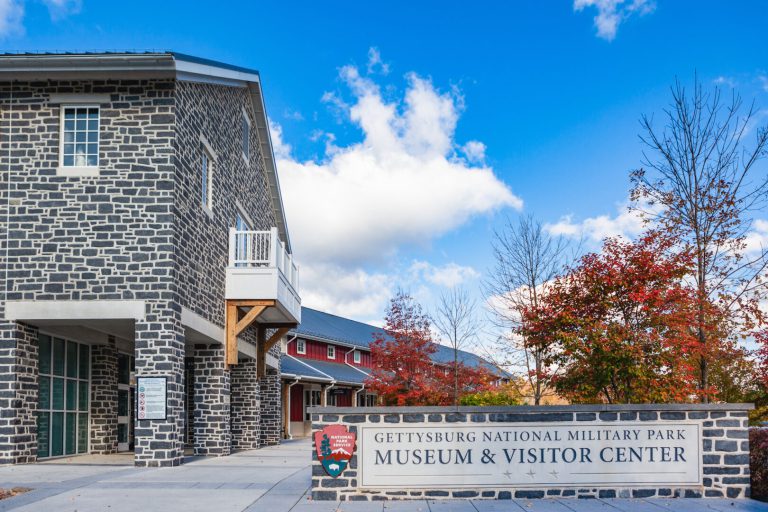 Celebrate National Park Week with us from April 17 to 25! Share your love of the national parks and follow along with themed days throughout the week.
Day 3 of National Park Week 2021 is Military Monday. On Monday, April 19th the national parks are recognizing the service and sacrifice of the U.S. military and their families. You can join in and follow along on their social media with the hashtags #militarymonday and #nationalparkweek.
Today we'd like to thank the members of the military and their families for their service. We're also going to highlight how you can take advantage of free entry to the national parks if you're a veteran or current member of the U.S. military.
Military Monday at the National Parks is April 19
U.S. national parks and the military have been connected from the beginning. Before the creation of the National Park Service, it was the U.S. military that acted as park rangers and protected the early national parks from vandalism and poaching. There are also many military parks, historic sites, and battlefields across the country that are run by the National Park Service and commemorate the service of U.S. veterans.
Today, the national parks and their programs provide opportunities for military personnel and their families to connect with these beautiful public lands through free passes and veteran specific activities. The National Park Service also works to preserve and share military stories from our nation's history on their website and at the historic locations.
Park Passes for Military Members
Did you know the National Park Service offers free access to the national parks for current U.S. military members, veterans, and Gold Star Families? Active duty military and their dependents are eligible for free America the Beautiful Passes. These get you into more than 2,000 federal recreation sites, including the national parks. The pass covers entrance fees, standard amenity fees, and day use fees for either a driver and all passengers in a non-commercial vehicle, or the pass owner and up to 3 adults if per-person fees are charged.
With the Military Veterans and Gold Star Family Free Access Program that began in 2020, both veterans and Gold Star Families are eligible to receive free access to the national parks and other federal recreation sites. If you're active military or a veteran who will be RVing to a national park this year, visit the NPS website for more information on their free military pass programs.
Military in the National Parks
The history of the national parks and the U.S. military is interwoven. Since before the establishment of Yellowstone National Park in 1872, the military was helping to protect those beautiful lands. The U.S. Cavalry continued to protect the early parks and even acted as the first park rangers until the creation of the National Park Service in 1916.
In the 1930s, many battlefields and historic military sites were incorporated into the National Park Service, which were previously managed by the War Department. Some of the parks were also used for both training and the care of military personnel during World War II. The NPS website has all sorts of interesting articles and information on the history of the military in U.S. national parks if you'd like to learn more.
Today, the National Park Service maintains dozens of sites that have connections to the military. If you're looking to learn more about U.S. military history, you can visit battlefields, national cemeteries, forts, Cold War sites, and memorials for those who sacrificed their lives to protect this country. Many of the parks can also be used for military ceremonies, milestones, or oath renewals.
The Health Benefits of Nature for Veterans
As we talked about on Day 1 of National Park Week, there are many health benefits to getting outside; including boosting your mood, encouraging relaxation, and improving overall quality of life. National parks provide opportunities for people to enjoy the benefits of nature for their wellbeing, decompression, reflection, and healing. There are even veteran specific programs and activities run by NPS such as horseback riding and river trips. You can find out more information on their outdoor recreational opportunities at the NPS website.
We're big believers in spending time in the outdoors and have a few articles that can help improve your wellbeing with outdoor activities and provide ideas for healthy travel. And no matter if you're looking to get your adrenaline pumping with intense exercise, or are just looking for some rest and relaxation, there are national parks that will match your activity level. Take advantage of the free passes by visiting national parks close to home, or take a road trip to visit one from your bucket list.
Ready to visit a national park? We have information on all of the national parks in the country and the top campgrounds, so you can research your favorite park before you leave. If you need an RV to get to your destination, we've got a fantastic selection of rigs for you to choose from.