Where to Go While Many National Parks are Still Out of Commission
Travel Inspiration
January 31st, 2019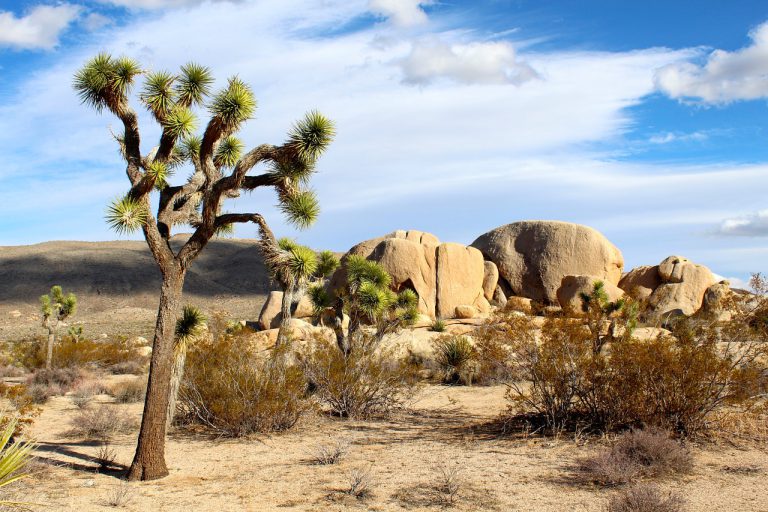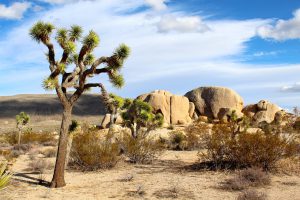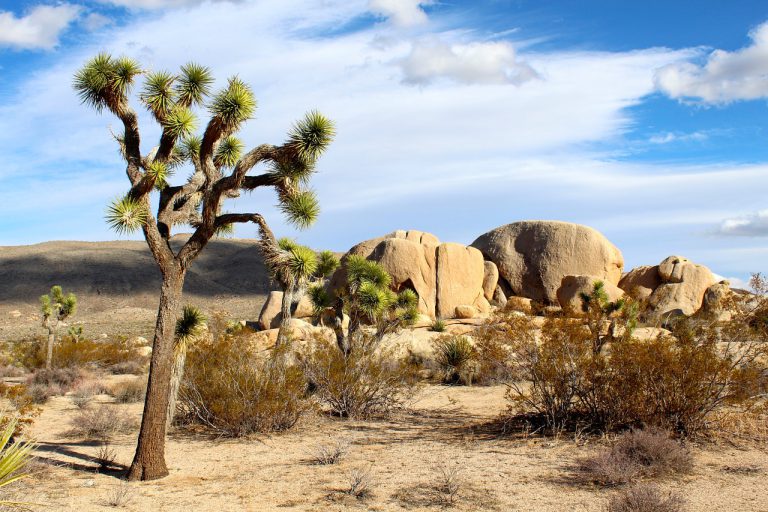 No matter where you stand on the political spectrum, one thing's for sure: this government shutdown has been something of a bummer for America's national parks system. Depending on which park you had your eye on, you may have had to cancel a prospective trip — or found very different conditions than you originally expected upon arrival. We've heard news about vandalism, garbage and sewage being carelessly strewn about, and even irreparable damage to some parks' natural features.
Although the shutdown has thankfully ended — at least for now — you may not want to be rushing out to the national parks to make up for lost time. Although normal park management and maintenance will, at long last, continue, it's probably going to take a while to get these landscapes back to their most magnificent selves. (And there is some concern that the shutdown may begin again if an agreement about the issues can't be reached by mid-February.)
America's national parks are certainly some of the best places to RV. But if you're not quite sure the time is right yet to get back out to Yellowstone or Yosemite, we have good news: there are tons of other amazing spots that should be on your RV camping bucket list. And now might just be the perfect time to visit some of them!
So to tide you over while the national parks are getting a quick cleanup job, here are some other places to plug into your RV's navigation system.
What's Going On with My Favorite National Park?
First things first: if you have your heart set on RVing the national parks, we totally get that. And depending on which ones you want to go to, you might not be entirely shut out by the effects of the shutdown.
For instance, Utah's famous Arches, Bryce Canyon, and Zion national parks have been maintained and kept open even during the worst part of the shutdown thanks to funds from a corporate donor. (Toward the beginning of the shutdown, the state itself coughed up the funds.)
Other parks, however, are in more serious disrepair. Unfortunately, experts predict the damage done to the eponymous flora at Joshua Tree might take need as long as 300 years for full recovery.
Since there's so much variation in whether or not a given park was open during the event and what the physical consequences of the shutdown have been, the best way to determine whether or not it's a good time to visit a specific national park is to call that park directly and ask. You may be pleasantly surprised to learn that everything's more or less back in order and ready to go, or you may find out that interpretive services and facilities you want to access during your trip aren't quite ready yet. Either way, knowing before you go is way better than showing up at the park to a potentially-unpleasant surprise!
Where to Go RVing While the Shutdown is In Place
So what happens if you call your favorite national park and find out that it's still in shambles?
It's a bummer, for sure — but luckily, some of the best places to go RVing in the U.S. aren't managed by the National Parks System.
Now might be the perfect time to explore some alternative destinations in your RV — perhaps an urban adventure, where you wander the halls of a museum instead of a tree-lined path. But if you're resolutely outdoorsy, don't worry; there are plenty of incredible natural landscapes to take in, too, all without stepping foot on national park property.
The Best Urban RV Destinations
RVing calls to mind the great outdoors for most of us. I mean, it is called camping, after all.
And there's no doubt about it, some of the best places to go in an RV are miles away from the nearest Starbucks or busy highway.
But that doesn't mean there aren't amazing things to see and do in some of America's most famous cities. Plus, surprising though it may be, many of these metropoles have some great places to RV, including locations close to the action as well as RV parks in the outskirts that give you better access to both the city and the surrounding countryside.
So while you're waiting for the shutdown shenanigans to correct themselves, here are some of the best places to RV camp for an indoorsier adventure.
1. New York City, New York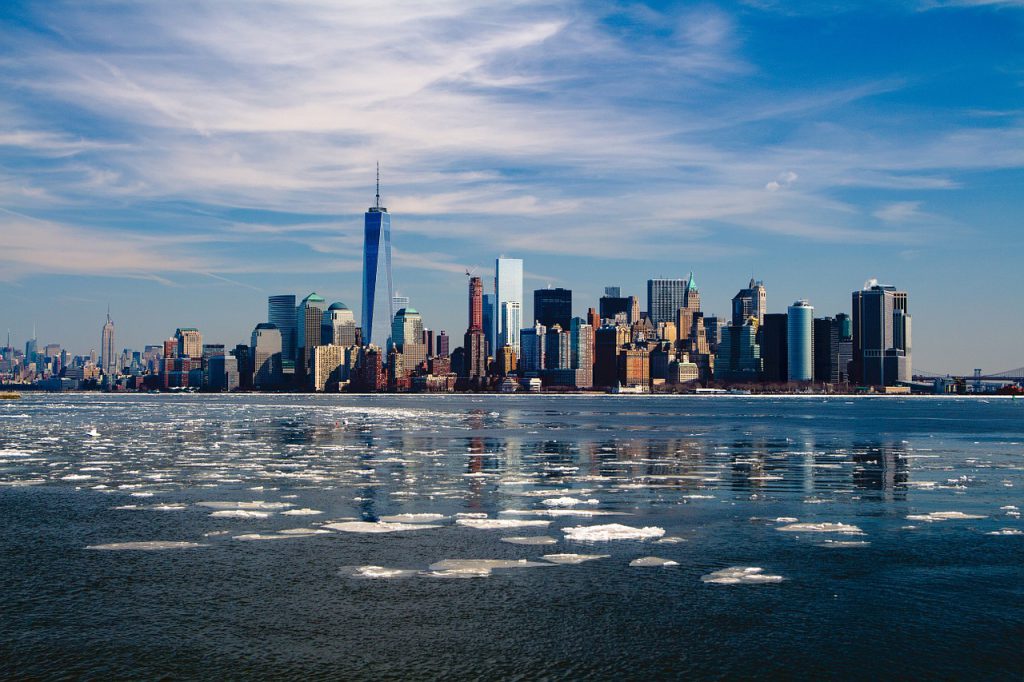 You can't really say you've seen America until you've seen New York. From Times Square to Chelsea, there's an energy to this city that really is unmatched by any other on earth, population aside.
If you go in the summertime, you can enjoy long, sunshine-filled walks through Central Park — or hit the city in winter to check skating in front of Rockefeller Center off your bucket list. And of course, no matter when you go, you'll be swimming in delightful culinary options. A bagel is a must, but we also suggest you take the time to head to Chinatown for dim sum.
You may be wondering where on earth you're going to park your RV in a town where parking a car is hard enough. But there's actually a comfortable RV park right across the river in Jersey City, which means you'll be able to access Manhattan by train or ferry in less than an hour. It's the best of both worlds: you're close enough to hear the city breathe, but far enough away to get a bit of a reprieve when you need one.
Click here to see RVshare rentals near New York City, New York.
2. San Francisco, California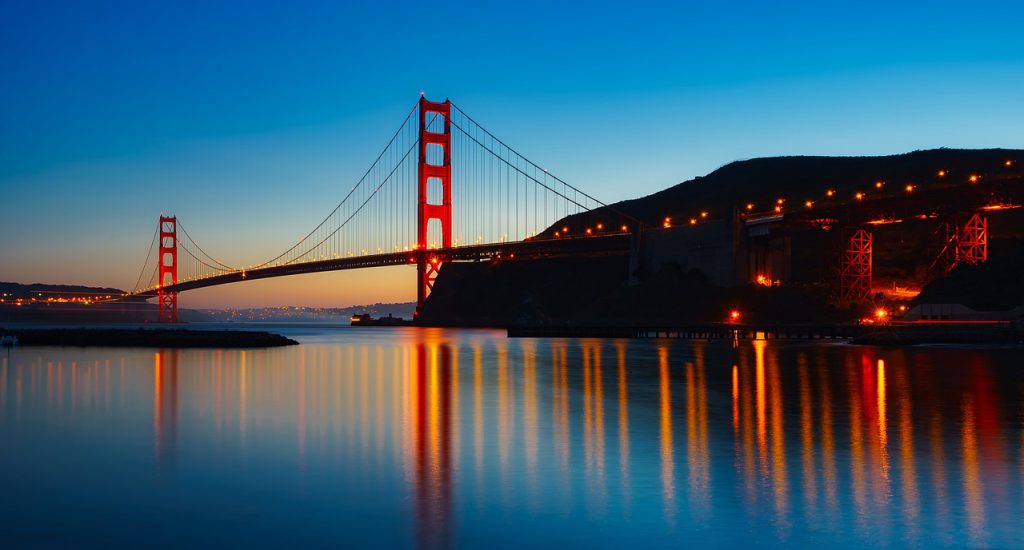 If you're going to San Francisco, be sure to wear some flowers in your hair — and to enjoy the Bay Area's unmitigated access to the best Asian cuisine in the country. And let's not even get started on the sourdough. Candlestick RV Park is surprisingly close to the heart of the action on the south end of town, and stays include access to a free shuttle service to get you where you're going.
Plus, exploring this northern California gem puts you within striking distance of some seriously beautiful landscapes. Once you're done with city life, jog north toward Napa for some relaxed, hilltop wine tastings, or follow the road a bit further to Humboldt. The famous redwoods are conserved by both federal and state money, and so will probably be in better shape than many of the other national parks, and besides, you just can't beat the beauty of foggy northern California beaches.
Click here to see RVshare rentals near San Francisco, California.
3. Monterey Bay, California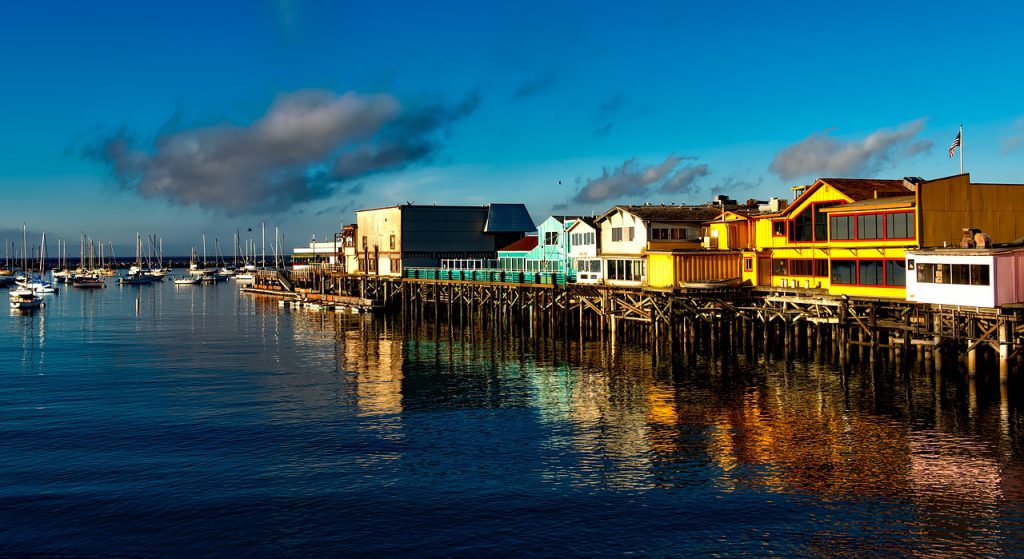 Monterey's definitely a little smaller than some of our other suggestions on thist list.
But we couldn't resist the urge to send you to mid-coast California, and Monterey is a great home base from which to explore the area. Along the town itself, with its famous Fisherman's Wharf and aquarium, you've also got to explore nearby Carmel-by-the-Sea, Pebble Beach, and Moss Landing. It seems like in this part of the world, ech quaint village is cuter than the last.
There are a decent number of closeby RV parks to choose from, including private, developed resorts like Marina Dunes as well as low-cost state parks. Our suggested itinerary: start here, explore, and then drive south toward San Luis Obispo, taking in every inch of Big Sur along the way. That drive is absolutely unbeatable for beauty.
Click here to see RVshare rentals near Monterey Bay, California.
4. Austin, Texas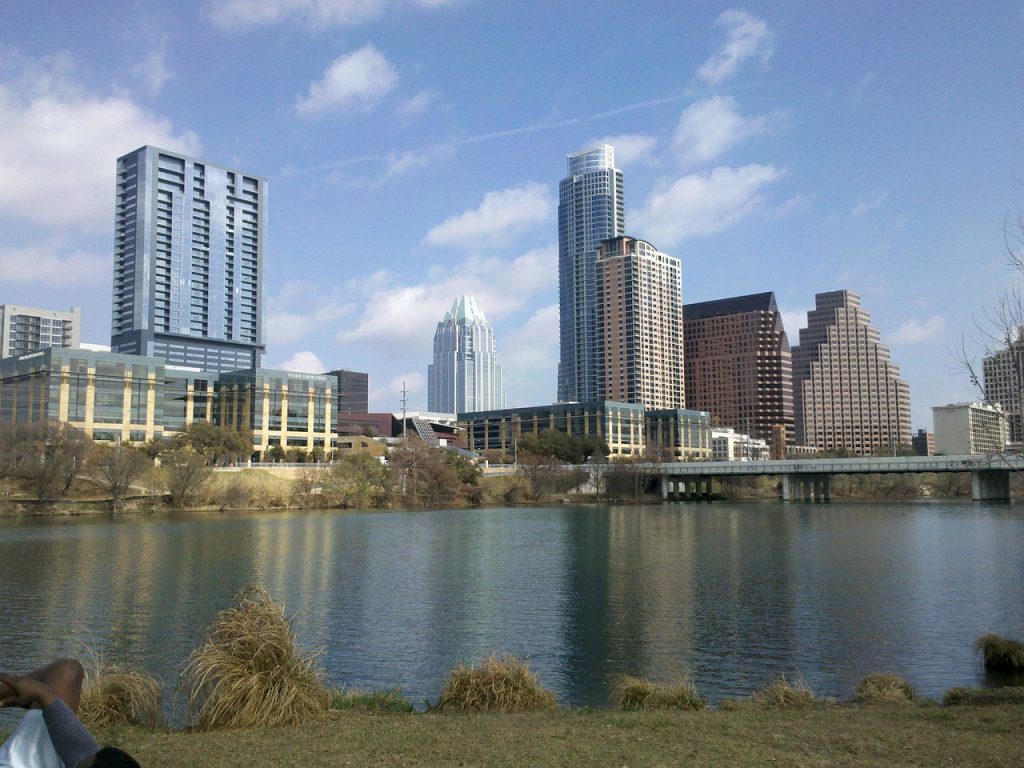 If you're looking for a town that combines all the good stuff about cities (namely: nightlife, excellent food, plentiful drink, live music) with all the serenity and relaxation available in the great outdoors, you're looking for Austin. What other city is equally renowned for its bar-hopping potential as it is for its commitment to healthy lifestyles and green initiatives? I mean, it's the home of the flagship Whole Foods, for goodness sakes!
Follow up your epic night on 6th Street with a jog around Lady Bird Lake, or hike up to the top of Mount Bonnell for a sure hangover cure. You also need to pay a visit to Franklin Barbecue, of course, and maybe pay a visit to the Texas Capitol building.
There are a few developed, resort-style campgrounds right in the heart of downtown, like Midtown RV Park and Pecan Grove. Even more accommodations are available in the nearby neighboring communities, so the choice is really up to you!
Click here to see RVshare rentals near Austin, Texas.
5. Charleston, South Carolina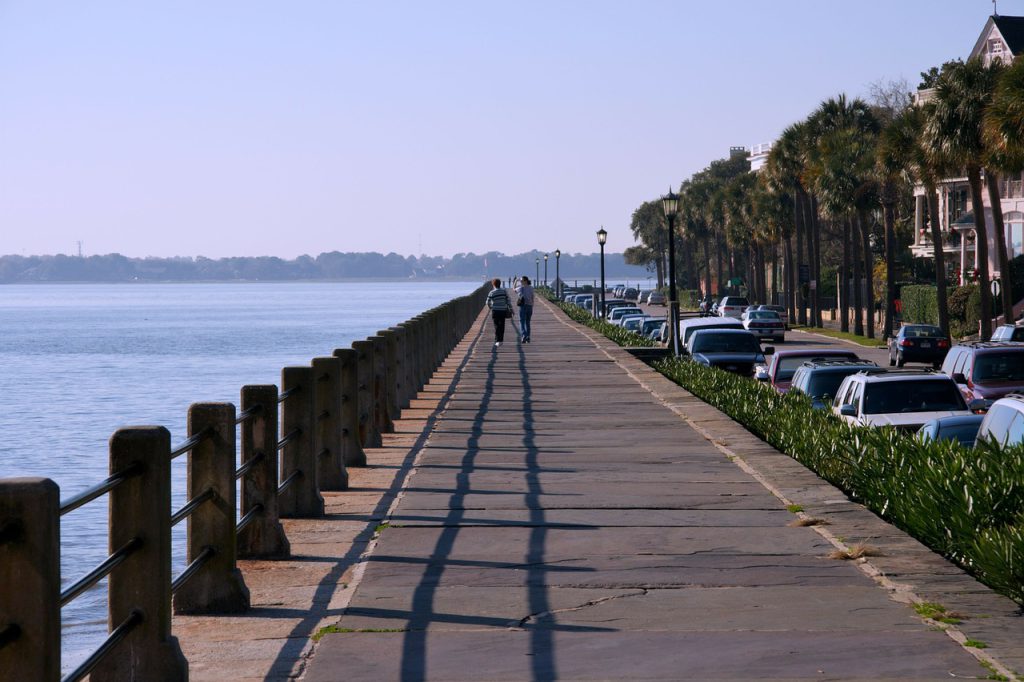 Sometimes, you just need a touch of southern charm. And, you know, some chicken and waffles.
If you want all that with a side dish of beauty, history, and class, look no further than Charleston, South Carolina, where you can follow up a day of swamp wading with an evening at a wine bar.
Charleston also, of course, figures very prominently in our nation's early history. So if cultural pursuits are part of your vacation-destination-picking algorithm, Chucktown's got you covered. Watch swooping seabirds as you meander along the bayfront, and be sure to visit a plantation on your way in or out.
Click here to see RVshare rentals near Charleston, South Carolina.
6. Portland, Oregon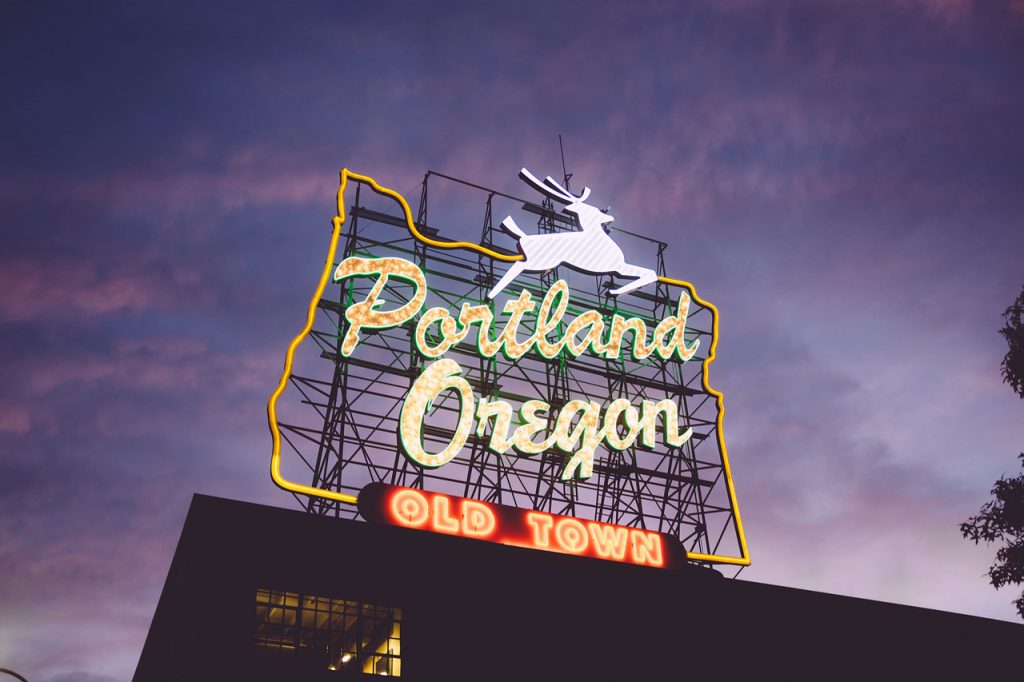 Surrounded on all sides by forests, waterfalls, and mountains, Portland is like a thriving heart in the center of a lush green landscape, filled to the brim with fresh donuts, delicious beer, and open-minded people to enjoy it all with. What's not to like?
Spend a day hiking in the Gorge and then return to town for a delicious dinner and an ale or two at one of the many local pubs. Given that it has one of the highest number of breweries per capita in the country, you'll have no shortage of options, whether you like a nice dense porter or a hoppy IPA.
If you visit during the right time of year, you can also tool around the International Rose Test Garden, one of the many areas where outdoor sanctuary is available within Portland's urban matrix. The town is also home to one of the longest-running renditions of the Rocky Horror Picture Show at the Clinton Street Theater, if you're looking for some late-night entertainment. And don't forget: if you grow tired of all of it, you don't have to venture very far at all to be in the wilderness, or even kick back in some hot springs!
Click here to see RVshare rentals near Portland, Oregon.
7. Rapid City, South Dakota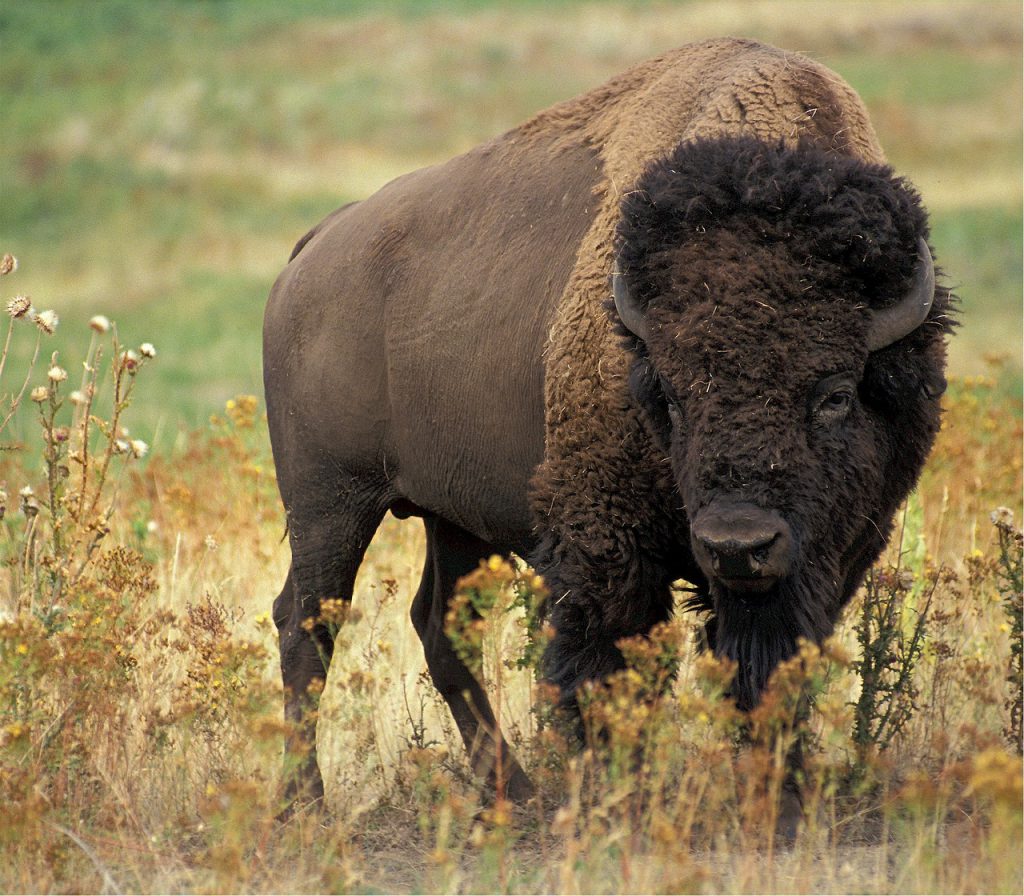 If your favorite national park is a no-go, that's alright — because one of the most sought-after outdoor experiences in the country is actually at Custer State Park, which is funded by South Dakota's money. Rapid City is both the capital of the state and the nearest town to this sprawling Black Hill jewel, where you can literally watch the buffalo roam from your passenger side window. Take the winding, breath-halting road known as Needles Highway or try your stamina with a hike to the top of Black Elk Peak. Then hit town to refuel with a world-class steak dinner. If you're lucky, Mount Rushmore National Park will be up and running in no time!
You'll also want to swing by Dinosaur Park, one of the most iconic roadside attractions in the country. It's totally free to enter and you definitely need a selfie in front of the brontosaurus for your Instagram feed — otherwise, no one will believe you were there. (Psst: looking for more wacky roadside attractions to swing by on your next RV trip? Click here for a whole list of 'em.)
Click here to see RVshare rentals near Rapid City, South Dakota.
Which are the Best RV Parks Near Me?
Of course, it's not as if your options are black and white. You don't have to choose between an all-outdoors-all-the-time jaunt at a national park or three and an indoor-events-only urban adventure.
There are so many amazing natural landscapes and sights that aren't managed by the National Park Service, and thus weren't affected by the government shutdown!
For instance, Ruby Falls in the Chattanooga, Tennessee area is an amazing subterranean cave with a waterfall, and it's privately managed — which means you've got to pay to get in, but you don't need to expect any fallout shutdown.

The same is true of Meteor Crater, a surreal-looking landmark just outside of Winslow, Arizona. The site of a meteor impact that occurred a mind-bending 50,000 years ago, Meteor Crater is a one-of-a-kind desert destination that even has an RV park right on-site. And again, it's privately owned — which means you will have to pay for it, but you won't have to worry about any overflowing toilets or garbage cans, either.
There are so many other amazing natural landmarks and destinations across the country, it would be a fool's errand to even attempt to list them all here. From the Very Large Array in New Mexico to Virginia's Luray Caverns, chances are there's something cool to see not very far from your hometown.
A great way to find unique attractions you might otherwise have overlooked? Run a quick Google search for "state RV parks near me." State parks offer many of the same benefits of the national parks, in that they usually have affordable but well-kept camping facilities. Plus, they're generally built around natural landscapes and features that are noteworthy in some way, like Arkansas's historic Devil's Den State Park or Ohio's scenic hidden gem, the Hocking Hills.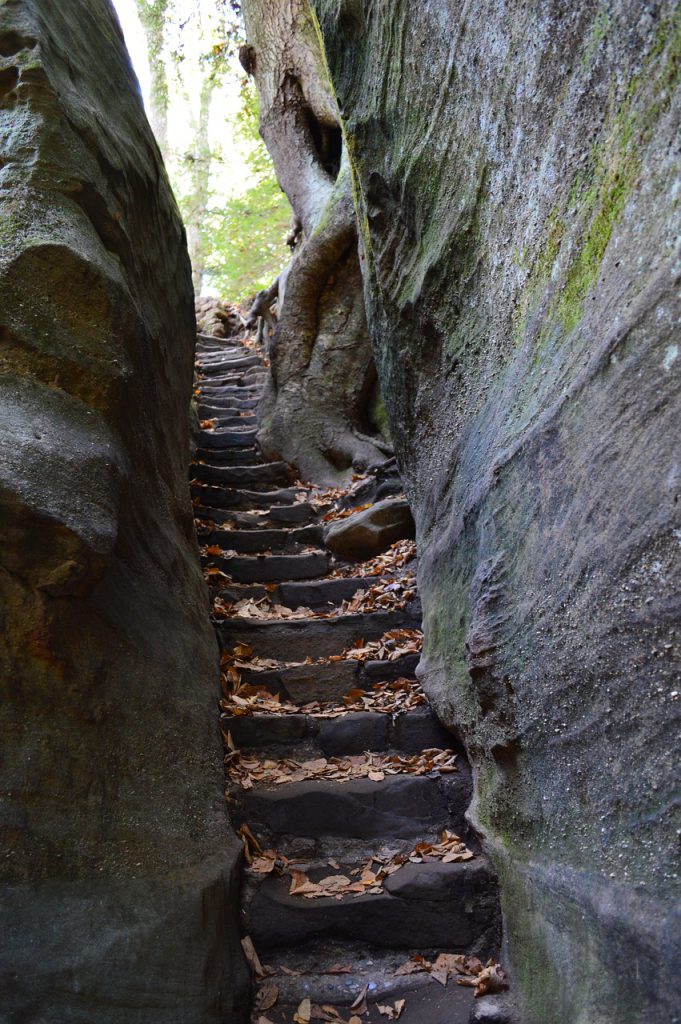 There's also, of course, the option to take to the wilds and go boondocking. All of those vast swaths of wilderness you see as green blobs on your GPS or paper map? Those areas are just begging to be explored, and many of them do allow dispersed camping. (Just be sure you check with the local powers that be before you actually set up camp. You don't want to accidentally stake out on private property!)
RV Resorts and Long-Term Alternatives
If you're willing to take a break from the wild, some of the coolest RV parks are situated around historically-relevant cultural areas, like Gettysburg, Pennsylvania or Colonial Williamsburg, Virginia. And no matter what destination you have in mind, it's always a good idea to seek out awesome RV parks that provide all manner of activities and to-dos to keep the family entertained and happy during your stay.
If you're wondering, "What are some of the RV sites and spots near me that offer those kinds of extras?"
We'd like to turn your attention to one of our favorite RV resort franchises in the country: Jellystone Parks. Yes, if you're a regular reader of the RVshare blog, you may have heard us talk them up before… but that's because their RV parks and services are objectively awesome!
First of all, although there are almost 80 Jellystone Park Resorts across the country (including some locations in Canada!), they're a family-owned franchised. That means that each of these locations is a unique RV park with its own particular fun features to discover.
That said, these great RV parks do share some important qualities as a category. For one thing, they're chock-to-the-gills filled with all sorts of fun activities and pre-organized events to keep you and the kids busy and entertained for the duration of your stay. Between the jumping pillows, swimming pools, and splash grounds, you can be sure everyone in the family will sleep well after a Jellystone day!
Jellystone Parks also create fun, themed activities based around seasonal shifts, holidays, and more. To find a park near you (or your favorite upcoming destination), click here.
Along with being a great place to vacation, RV resorts like Jellystone and others are some of the best places to spend winter in an RV — and some are even a good option for those considering full timing. Not all RV parks allow full-time residents, of course, so you'll have to check with the spot you have in mind first. But many of the best RV resorts and parks in the USA are specifically geared toward longer-term stays, and have the pricing and amenities you need to support the lifestyle.
If the idea of an exclusive, luxury campground appeals to you, check out this list of some of the top rated RV parks across the nation. Keep in mind, however, that many of these facilities have strict rules about who's allowed in. You may have to be driving a specific type of rig, like a motorhome, for instance, and older rigs that are showing their age might not be welcome.
How to Save Big on Your Motorhome Rental
No matter where you're headed on your next RV trip, if you don't already have a rig of your own, you're probably going to want to rent one. (And even if you're in the market, renting is a great way to get more information about the type of RV you'd eventually like to call your own!)
But if you've so much as glanced at the prices of major, nationwide RV rental firms, this prospect might have you hesitating. RV rentals can be shockingly expensive — easily topping $300 per night, depending on who you rent from. And that's before you even count non-negotiable "extras," like insurance coverage and mileage charges… not to mention putting gas in the thing. (And feeding yourself, of course!)
At RVshare, we believe in the spirit of travel, and we think that carefree, adventurous spirit should be available to everyone, no matter the size of your bank account. That's why we're working to put the power back into the hands of private RV owners, who can list their rigs online to make extra cash to fund their own ventures… and whose prices often significantly undercut the competition's, opening the wide world of RVing to renters like you.
That means that, when you rent through the peer-to-peer market at RVshare, you're supporting a regular person — and likely one you'd get along with, given you're both into seeing the world. And since that regular person doesn't have to worry about expensive business overhead costs, like keeping the lights on at a dealership floor or hiring a customer service team, you can save a significant percentage off what you'd pay at a big box rental agency.
We do understand that it can feel intimidating, or even downright weird, to take a stranger's private vehicle on a joy ride. But the RVshare platform has many tools in place that keep the transaction safe, secure, and totally worthwhile. For instance, you'll be able to see other users' ratings and reviews on the vehicle and the rental interaction as a whole before you book, and your rental period is covered by a comprehensive insurance policy whose price is already factored in — and it's the best in the business. Since all communication and financial transactions take place through our secure platform, you don't have to worry about the safety of your sensitive information.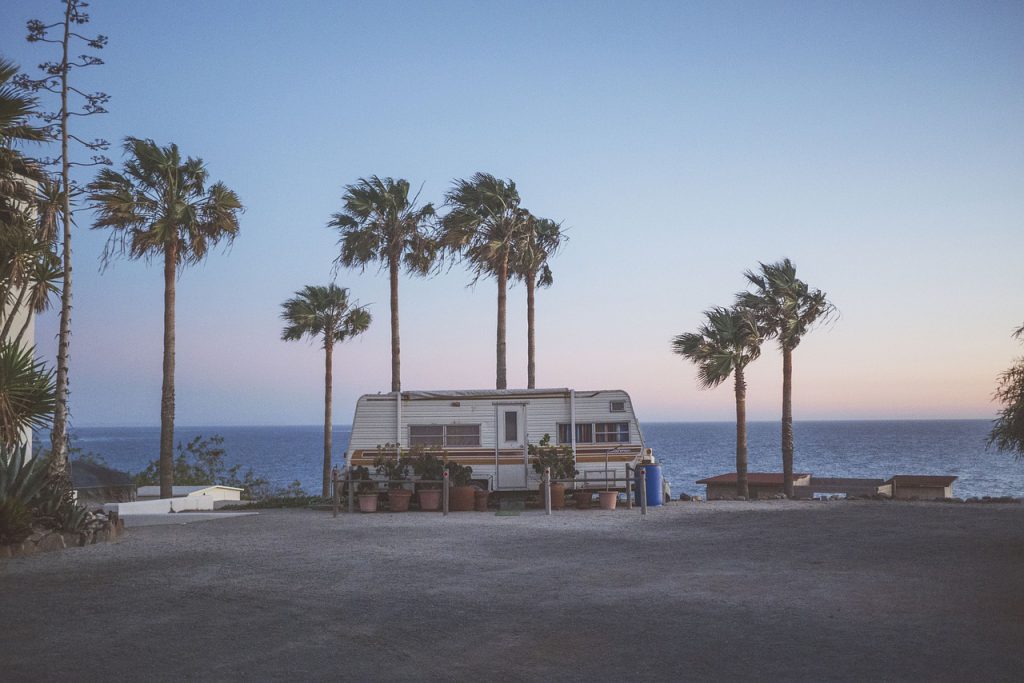 Whether you rent an RV or drive your own, there are plenty of other great ways to save money on the road, too. (After all, the rental is only one part of the overall travel budget — though it's certainly a sizable one!)
For example, one of the biggest expenses for RVers is paying for campground spaces, especially if you're looking for the plush, resort experience. In highly-trafficked, sought-after travel areas during peak times of year, RV spaces with hookups can easily reach $75 per night in price, and we've definitely seen them go even higher! That's why we recommend every RVer get a Passport America membership. It gets you 50% off your campsite accommodation fees right off the bat, and you'll pay less than $50 for a full year's membership.
Don't get us wrong, there are a lot of discount camping clubs out there to choose from. But Passport America's network of participating campgrounds is almost 1900 locations strong, including sites in both Mexico and Canada. And like we said, it's less than $50 for a year… and at some of these campgrounds, that wouldn't even pay for a single night's stay! So as far as worthwhile camping investments go, this one is a no-brainer.
From saving money on the road to finding your next favorite destination, we want to be your go-to resource for all things RVing. Whether you're new to the camping lifestyle or just looking for an adventure you haven't taken yet, check out the following RVshare blog posts:
Enjoy your trip, campers — and don't worry. It looks like the national parks will be back in their proper working order very soon. (Fingers crossed!)
But even if they're not, we're lucky to live in a land where there's beauty literally around every corner. And hey, when you're camping in an RV, even your backyard can be a pretty appealing vacation spot.
This post may contain affiliate links.