Best Deals on National Park Passes
How Tos & Tips
October 25th, 2021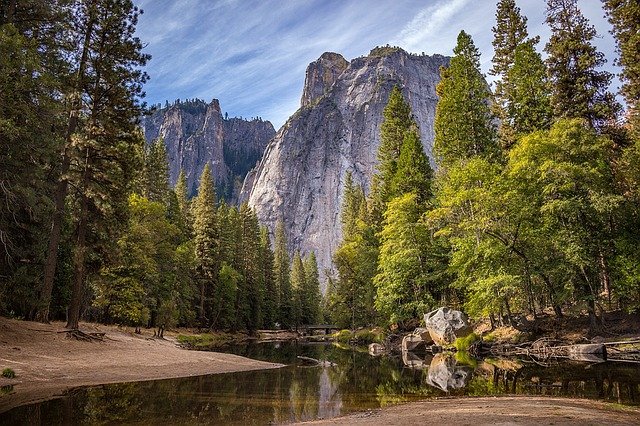 National parks have always been America's Best Idea. They're full of history, wildlife, amazing scenery, and jaw-dropping sites. And they are, of course, wonderful places for an RV trip!
But what's the best way to visit a national park? Are you better off buying a one-time pass or an annual pass? Are there any other discounts you might qualify for? We'll answer all those questions and more! Pack your bags and get ready for an adventure!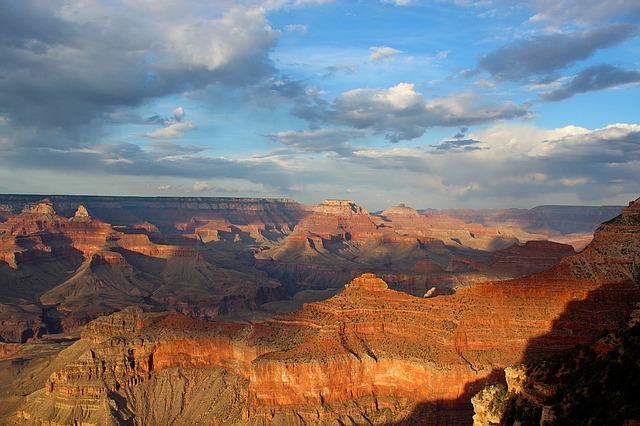 Best Deals on National Park Passes
For starters, national park passes never go on sale, or have flash deals, or do any other kinds of time-sensitive discounts. This is kind of reassuring, because it means you don't have to keep an eye on the date or stay up until midnight to score a great deal. The cost is always the cost.
However, there are some days when a national park pass isn't required to enter the parks. Six days in 2021, to be exact. Here they are:
January 18: The birthday of Martin Luther King, Jr.
April 17: The first day of National Park Week
August 4: The one year anniversary of the Great American Outdoors Act
August 25: The birthday of the National Park Serviec
September 25: National Public Lands Day
November 11: Veterans Day
The National Park Service website displays their free days each year so you can keep track.
If you're heading to a national park outside of those six days, you'll find their entrance fees listed on each park's website. Some parks charge a flat vehicle fee while others charge a fee per person. People under 16 are always free and don't pay the per person fee.
Fourth graders also get in free to parks, and the vehicle they're riding in gets free admission if they're at a park that charges by the vehicle. They can sign up here for their free pass. The pass can only be presented in person, so be sure to print it out to bring along!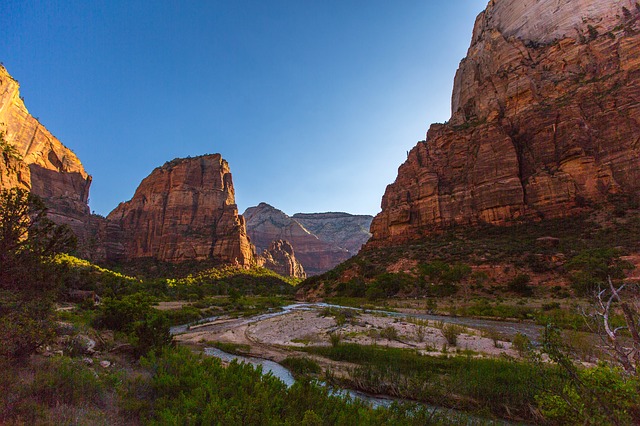 How Much Is A National Park Pass?
There are several national park pass options available. If you want to purchase an America the Beautiful National Park Pass that allows you access to every national park, as well as many other federal lands, the cost is $80 for one year.
Where to Buy a National Park Pass
If you're wondering, "Where can I buy a national park pass?" you have several options. You can buy a pass at any of these four different locations.
In-person
You can buy a national park pass at most entrances to national parks. Often, you have the option to purchase a one-time pass, an annual pass to that particular park, or an America the Beautiful Annual Pass to all national parks.
Online
You can also purchase an America the Beautiful Annual Pass online here. One of the benefits of buying a pass ahead of time is that at many of the more popular parks, people with a pass can skip waiting in line and drive around the entrance kiosk and into the park.
By phone
You can call 888-ASK-USGS (888-275-8747), extension 2 and purchase your pass by phone. The hours of operation are 8 am to 4 pm Mountain Time.
Outdoor retailers
REI and LL Bean also offer America the Beautiful pass in-store or online, for the same price you'll pay through the National Park Service.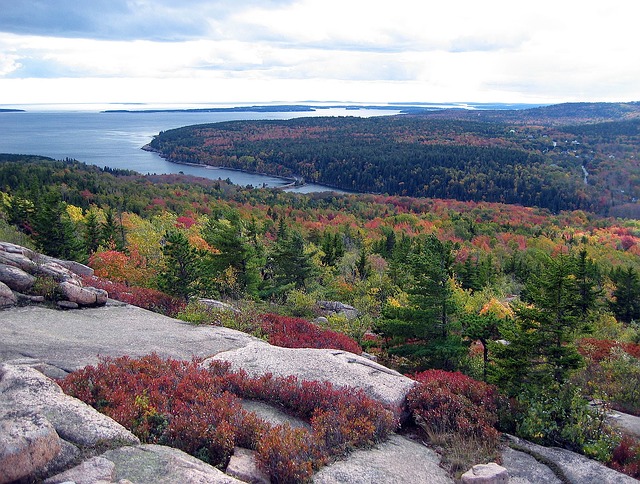 National Park Annual Pass
An America the Beautiful Annual Pass is available to anyone 16 and older. It admits you to every national park, as well as many other federal lands. You can see the complete list here.
Two people can sign the Annual Pass and be co-owners. Those two people do not have to be related or married.
You will be asked to show a photo ID and your pass when you enter any national park or other place your pass is valid. In a place that charges vehicle entrance fees, your pass allows for one free vehicle (the one you're in). If the place charges a per-person fee, your pass allows you plus three other adults in.
Be careful with your pass! Annual Passes can't be replaced if they're lost or stolen, and you will have to buy a new one.
When to Get An Annual Pass
Generally, if you're traveling to more than three national parks in a year, the Annual Pass is going to be cheaper than paying the entrance fees. This is especially true if you're visiting the more popular parks. This list of parks and fees shows you that after a few trips, you may want the Annual Pass. The Southwest and West Coast, in particular, have a lot of parks within driving distance of each other. If you're going to take one long road trip, or several weekend adventures to the parks in those areas, an annual pass is a good investment.
As you're planning trips to these parks, and more, be sure to check out our guides to all of the national parks here. We have tips on where to camp, where to eat, and what to do at every park!
National Park Senior Pass
U.S. citizens and permanent residents who are 62 years or older qualify for the America the Beautiful Annual Senior Pass. The pass costs $20 per year, or $80 for a lifetime membership. You can use the Senior Pass at any site where the Annual Pass is accepted.
You will need to present the pass and a photo ID for entrance to the national park or other federal sites you're visiting. If the entrance fee is a vehicle charge, this pass admits you and anyone in the car with you. If the entrance fee is per person, the pass admits you plus three other adults (remember, children under 16 are free).
In many places where the Senior Pass is accepted, it is also good for discounts on other amenities in the park like camping, swimming, and guided tours. Be sure to check with the park you are visiting to see what discounts you qualify for.
National Park Pass For Veterans
Current US military, veterans, dependents and Gold Star families can get a free Military Pass that allows them access to all national parks. There is a $10 processing fee if you order the pass online at the USGS store, or you can get it free on-site at national parks and other places that honor the pass. You will need to provide documentation to be issued a pass. You can find out more about what documents are required here.
The Military Pass admits everyone in your vehicle if you're at a place that charges a per-vehicle fee. If you're at a place that charges a per-person fee, the pass admits you, plus three other adults.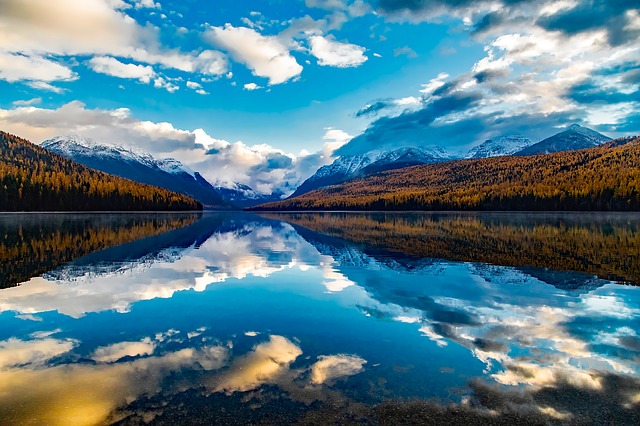 National Park Access Pass
US citizens and permanent residents who have permanent disabilities can apply for a free pass to national parks and other federal lands. They need to provide documentation of the permanent disability and proof of residency or citizenship.
The pass itself is free, and you can get one at many national parks or federal recreation sites. However, if you need the pass mailed to you, there is a $10 processing fee. It's a free national park lifetime pass, and in many places pass holders will also get a discount on fees like camping, swimming, and guided tours. Check with the park where you're staying to see what kinds of discounts are available.
You qualify for this pass if you have a "permanent physical, mental, or sensory impairment that substantially limits one or more major life activities." You can qualify if you are partially disabled. Read more on obtaining the Access Pass here.
As you can see, there are many options for passes for various national parks and federal sites. Choose the one that suits you and your family best, and enjoy your travels!