Luxury Camping
August 10th, 2021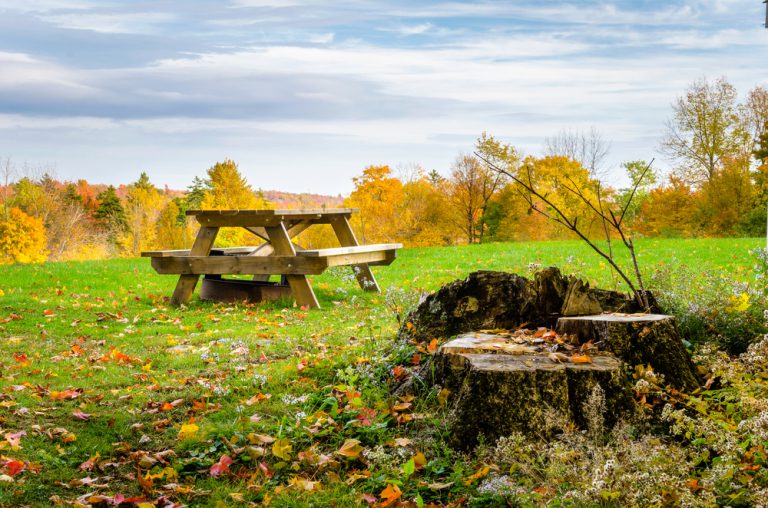 The state of Massachusetts is in the beautiful New England region and features a bountiful combination of natural beauty as well outdoor activities. With mountains, vast stretches of forest, and miles upon miles worth of coastline to explore, you are sure to find yourself having a good time. Massachusetts is an excellent place for people who love getting out into nature because it features plenty of beautiful scenery that can be experienced all year long. Whether skiing during the winter or relaxing on Cape Cod's beaches during summertime with friends, luxury camping in Massachusetts is an experience that's truly like none other.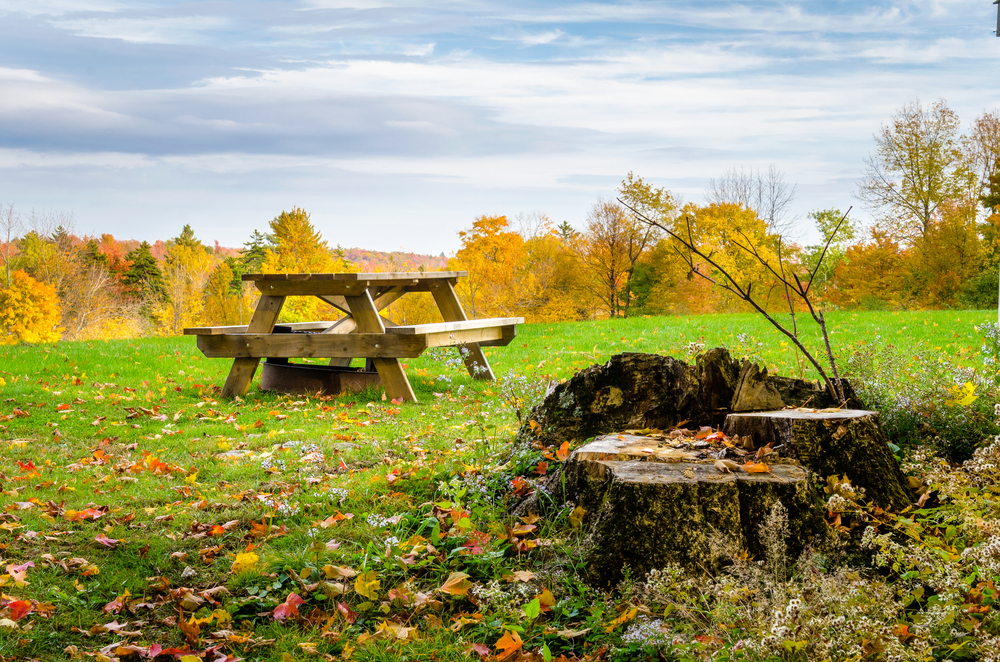 Luxury RV Parks in Massachusetts
Normandy Farms
Normandy Farms, located in Foxborough is still being run by the family that cleared the land 250 years ago. The well-situated site near Boston and Cape Cod, as well as Borderland State Park, makes this an ideal location whether you want a beautiful place to stay or just to spend time with your kids on vacation. The are plenty of amenities at this luxury campground in Massachusetts, such as a concierge and business center, multiple swimming pools, a dog park, a creative arts center, and tennis courts, to name but a few.
Campers Haven RV Resort
In the heart of Cape Cod, Campers Haven Beach Resort features a 500-foot private beach with Nantucket Sound views. Whether you're relaxing on the water or playing basketball and billiards, there are plenty of activities to keep everyone entertained while luxury camping in Massachusetts. Kids will love exploring the grounds, which include an outdoor playground and miniature golf course, while adults can grill up their favorite meals in full hookup sites with cable TV access near long stretches of beautiful seashore scenery — all amidst shady trees.
Old Chatham Road RV Campground
Located in South Dennis, Old Chatham Road RV Resort has a plethora of activities for guests when they are not enjoying Massachusetts's beautiful coast. Whether you're sitting by the campfire or cooking up delicious local cuisine, this resort offers fantastic amenities, such as Wi-Fi, restroom and shower facilities, and a swimming pool, that will make your vacation in Cape Cod at this luxury RV campground unforgettable. It is located on 55 wooded acres and is situated minutes away from some of the most serene beaches around.
Atlantic Oaks
Atlantic Oaks in Eastham is a modern campground with lots of conveniences for RVers, making it an ideal location for those wondering where to find luxury RV camping in Massachusetts. Large, wooded sites come equipped with the full hookups you would expect and also include cable TV. Other amenities at Atlantic Oaks include clean restrooms, free private hot showers, Wi-Fi access, and laundry facilities as well as gas sales. The campground is located in Eastham Town only half a mile from National Seashore Visitor Center to give guests easy access year-round. Atlantic Oaks has all sorts of great features designed just for RVs, like large pull-through spaces that have both water and electric connections.
Peters Pond
Located on Cape Cod, Peters Pond Resort provides scenic views of spring-fed ponds with activities like softball, horseshoes, gaga ball, and more. You can also enjoy the serene environment or an evening meal from the country store's restaurant. In addition to these amenities, you'll also find two beaches where you can swim in the pond. There are catch-and-release fishing opportunities while boating around one of many piers located throughout the waterside property. Prepare yourself now because once arriving at this luxury RV park in Massachusetts, you may find yourself spending all day playing volleyball or bocce ball or by going down slides into the zero-entry pool.
Where to Luxury Camp in Massachusetts
If you have been wondering where to find luxury RV camping in Massachusetts, Cape Cod should be on your list of places to visit. It's a unique hook-shaped peninsula standing out in the Atlantic Ocean with beaches towns such as Truro and Provincetown. It's home to delicious seafood restaurants like The Clam Shack and whale-watching tours from various lighthouses that characterize its shoreline. Whether you're looking for good eats or something more adventurous is up to you.
The Berkshires are a beautiful, secluded mountain range in the western part of Massachusetts. Towns like Stockbridge and Great Barrington make great summertime getaways with their charming shops and lively festivals. However, if you're looking to explore nature when luxury camping in Massachusetts, there's no best place than the Berkshire Hills hiking trail. With miles upon miles of hiking trails that take you past scenic waterfalls all the way up into Vermont, this is one hike not many people can say they've done before. The Berkshires offer an array of activities from shopping at local boutiques to experiencing breathtaking fall foliage hikes along riversides or mountainside cliffs overlooking neighboring towns below.
Luxury RV Camping in Massachusetts
Luxury RV camping in Massachusetts offers a fantastic experience. The scenery is unmatched, allowing you to experience life at its most elemental. Settle in for the night and wake up to beautiful sunrises all around you with stunning views of miles upon mile across forests that are begging to be explored on your trip.
Staying at luxury campgrounds in Massachusetts is a great way to add some adventure to your life, and being prepared can help make the experience more enjoyable for you and those around you. For example, before heading out on any trip, it's important to pack all the necessary supplies, which would include maps of where you are going as well as a first-aid kit in case of accidents or injuries.
Some other items you'll need include bedding, food and drinks, lights (candles or lanterns), and dishes and cookware if needed. You may also want to pack clothes for various weather conditions as well as shoes so that you can enjoy all there is to explore in luxury RV parks in Massachusetts. Don't forget any recreational items either, like fishing poles or hiking equipment. Before you head out on your trip, check out our blog for all you need to know about luxury camping.
Visiting a luxury RV park is a way to go beyond your typical camping trip. These sites have beautiful amenities, some of which include tennis and basketball courts, spas and fitness centers, golf courses, upscale bathrooms, and much more. Expect fun events and comfortable accommodations that make your vacation feel luxurious and special. Rent a beautifully maintained, peer-owned RV from RVshare and enjoy one of these exclusive resorts.
For more, check out the top campgrounds in Massachusetts!