Travel Inspiration
Last updated on July 20th, 2023. Originally published on August 16th, 2021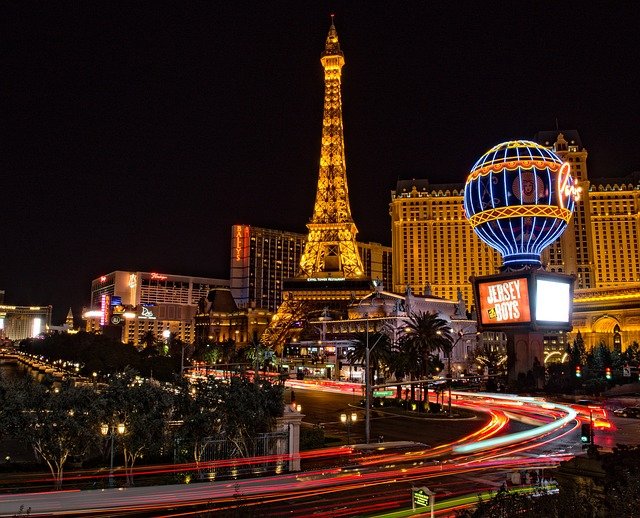 People come from all over the world to experience the excitement that is Las Vegas. Of course, the first thing most of them associate with Vegas is the casinos. However, there's a lot more to do in Las Vegas than just gamble.
A Las Vegas road trip is the perfect way to see the city and all the nearby attractions. When you're on an RV road trip, you can stop where you want and for as long as you want before moving on to more destinations.
Planning the Ultimate Las Vegas RV Road Trip
There is so much to see in and near Las Vegas if you're planning a Las Vegas RV road trip. Fortunately for you, Vegas is a very RV-friendly city. From designated RV parking at casinos to racetracks, state parks, and other outdoor venues that accommodate RVs, you'll find that most places in Las Vegas go out of their way to welcome RVs, campers, and trailers. Because of this, you'll also find plenty of places to pick up any RV accessories you need, or to pop in to an RV center for a tune-up or fix if you have any mechanical trouble.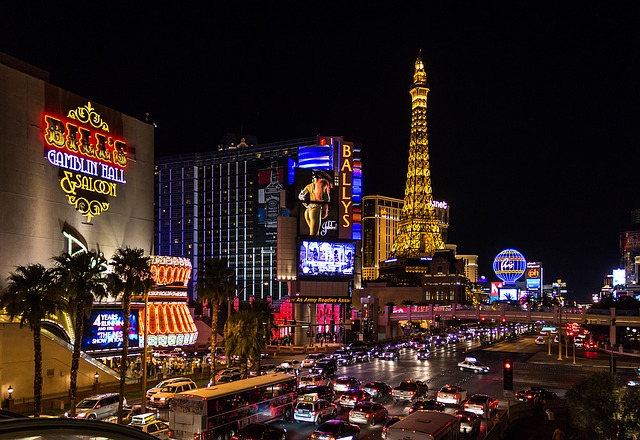 Where To Go In Las Vegas
There's something for everyone to do in Vegas, baby! From kids to adults to senior citizens (who can find many special deals just for them!), and from outdoor adventurers to arts & culture lovers to those who love the nightlife, everyone can find entertainment here.
Dining and shopping
Las Vegas used to be known for its all-you-can-eat buffets, usually at a low price and available 24 hours a day. You can still find those buffets, but you can also find restaurants headed by world-renowned chefs, and upscale shopping featuring designer brands along with outlets.
One of the hottest restaurants right now is Honey Salt, which specializes in comfort foods like the buttermilk fried chicken sandwich and pot pies. Tacos El Gordo always has a line out the door. You can also eat at restaurants owned by TV chefs including Gordon Ramsey's Hell's Kitchen at Caesar's Palace, Emeril's New Orleans Fish House at the MGM Grand or Jet Tila's Dragon Tiger Noodle Company.
Las Vegas also has plenty of chain restaurants and mom-and-pop owned diners and restaurants for less fancy fare. The Durango Taco Shop features delicious, inexpensive Mexican food, and you can nab lunch at Archi's Thai Cafe for less than $10.
Nightlife
Most of the Vegas casinos, especially those on the Strip, have nightclubs, gambling, and music venues that keep the fun going all night long. Omnia Nightclub at Caesar's Palace has been open since 2015, but still gets great reviews from people who say it feels brand-new (and there are plenty of super-star DJs to pump up the volume while you're there.) The 22,000 lb chandelier is the centerpiece at the club, and it'll look awesome in your next TikTok.
Cirque Du Soleil is also alive and well in Vegas, and "O" is a nighttime aquatic show with acrobats, synchronized swimmers, and divers that has been impressing audiences. It's also a great option for those who are under 21 but still want to experience Las Vegas at night.
Kaos at The Palms Hotel is a great spot for nightlife…and daylife, too! An indoor dance floor leads to an outdoor pool deck where people keep the party going 24/7. Cardi B, Marshmello, and other top headliners make this an exciting spot day and night.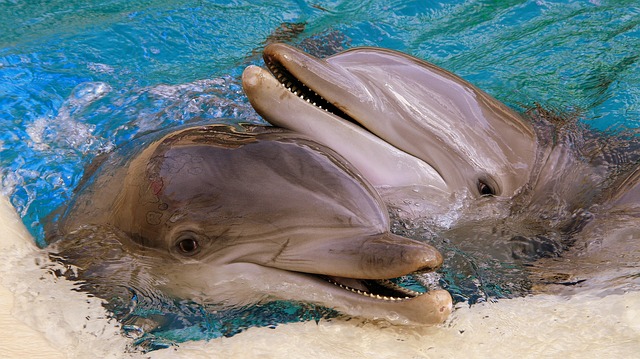 Family-friendly
Las Vegas used to be known for its adults-only entertainment (and there's still plenty of that!). However, in the last decade or two, the area has been making a real effort to attract families. See their eyes grow huge at Hershey's Chocolate World, where you can customize a chocolate bar and view the giant milk chocolate Statue of Liberty. Walk through the Conservatory next to the Bellagio Hotel lobby to see amazing gardens and sculptures made from flowers. Play in the arcade at the Excalibur Hotel, or visit Sigfried & Roy's Secret Garden and Dolphin Habitat at The Mirage to see dolphins, white tigers, and leopards. Be sure not to miss the Big Apple Roller Coaster at New York New York, or the Adventuredome at Circus Circus.
There are also shows in Las Vegas that are appropriate for the whole family. The Beatles LOVE show at The Mirage is produced by Cirque Du Soleil and features amazing acrobatics by people in vintage 60s clothes…with plenty of Beatles' songs playing the whole time. The Blue Man Group has been a popular show at The Luxor since 2015, and kids will love the percussion and the zany antics of the blue-hued gentlemen. Potted Potter is a great show for any kid who loves the Harry Potter books – the show takes all seven books and condenses them into a 70-minute show that features costume changes, silly props, and goofy songs.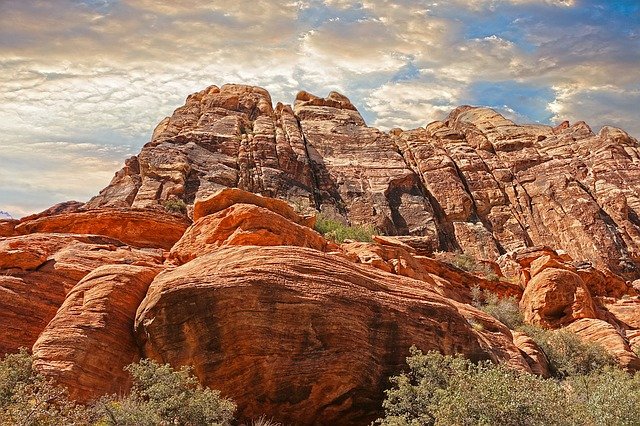 Hiking and Outdoor Adventures
While many Las Vegas attractions are indoors (it gets hot there, you know!) there are plenty of outdoor adventures to do, either in the cool of the morning or evening or during the cooler months of the year. If you're looking for where to go hiking in Las Vegas, Red Rock Canyon is a National Conservation Area where you can hike and mountain bike. A short walk takes you to ancient petroglyphs that are estimated to be 800 years old, and a short but strenuous hike to Ice Box Canyon brings you to a nice, cool destination where the sun rarely hits the rocks (although you do have to hike over the open desert to get there).
Clark County Wetlands Park is another spot for outdoor lovers. Kids will love the nature center with interactive displays, and the paved trails are easy for pushing strollers or wheelchairs. The park even offers nature journaling art classes.
Wet'n'Wild Las Vegas is a water park if you need to cool off on a hot day. Lake Las Vegas is part of a planned community, but the marina rents electric and paddle boats to the general public, along with other water gear.
There's a lot more to do in Vegas! If you're looking for more ideas of where to eat, play, and adventure, be sure to check out our local guide to Las Vegas here. It has insider tips and advice from those in the know!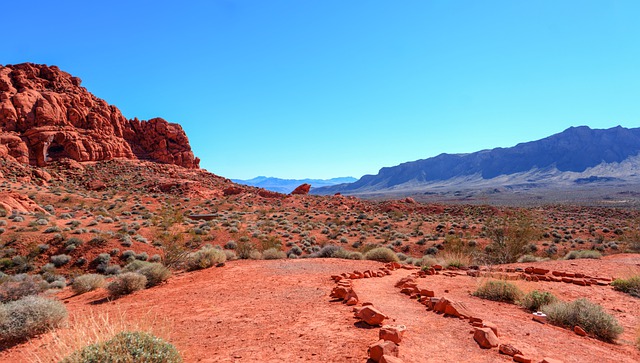 RV Campgrounds Near Las Vegas
As we mentioned, Las Vegas is an RV-friendly city! Not only is it a destination in itself, but it's also a great place to stop if you're on the way to a lot of places on the West Coast, or if you're headed the other way to the east. It won't come as a surprise that Las Vegas has plenty of RV campgrounds. Whether you want an inexpensive, no-frills spot, or a higher-end glamping stay, Las Vegas campgrounds will deliver!
Many casinos will allow you to park and stay overnight in their RV lots, especially if you'll be spending time in their casino! If you do want to camp in a casino lot, be sure to check in at the casino welcome desk when you arrive (or better yet, call ahead of time) to make sure you have permission to stay there. For more tips on overnight camping in casino lots, check out our guide to casino RV parks.
Along with casino camping, Las Vegas has many beautiful campgrounds outfitted to meet all your needs! Try the Duck Creek RV Park & Resort, which has a pool to cool off on those scorching desert days. It's close to the Strip and a 35-minute drive to Lake Mead. Canyon Trail RV Park in nearby Boulder City has a pool, spa, and barbeque area along with showers and laundry.
If you want to be closer to the action on the Strip, the Las Vegas KOA at Sam's Town is a great option. For more Las Vegas RV campgrounds in and near Las Vegas, check out our comprehensive list of those campgrounds both near the Strip and in other parts of town.
Best Road Trips From Las Vegas
There are plenty of great road trips from Las Vegas! The trek from Los Angeles to Las Vegas is a popular one, and many Southern Californians know I-15 well! Las Vegas to Phoenix takes you through many picturesque towns and sights in the Southwest. If you really want to get wanderin' a road trip from New York to Las Vegas will take you through a wide swath of the United States and you'll see a lot of the country that way.
Day Trips
If you want a shorter road trip while you're in Vegas, there are plenty of day trips in the area also. The Hoover Dam is just a short drive away, and is a fun day trip from the city. Rhyolite Ghost Town, on the way to Death Valley, is a mining town that went bust in the early 1900s, but the buildings are still there for you to check out. Area 51 is about an hour from Vegas, but the site is an active U.S. Air Force facility so you can't get too close. Valley of Fire State Park is about 50 miles from Las Vegas. It got its name from the way the sun hits the red Aztec sandstone formations, turning them a brilliant red color. You can hike, watch for desert wildlife, or investigate the petroglyphs that have been found throughout the area.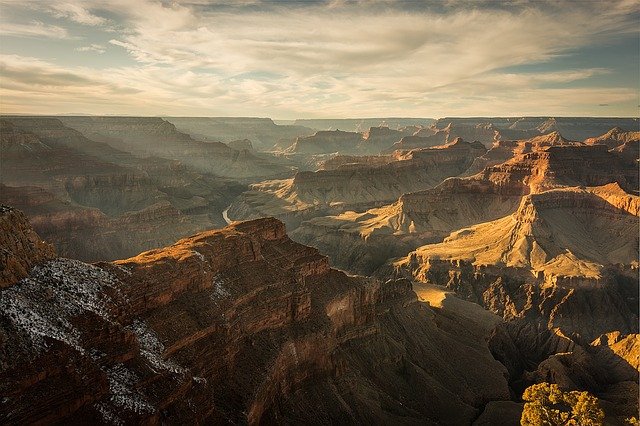 National Parks
There are many national parks near Las Vegas as well! Joshua Tree National Park in California is about a three-hour drive, and another great desert park to explore. Death Valley National Park is even closer – less than a two-hour drive. You could even hit up the iconic Grand Canyon National Park if you wanted to drive a little farther – you can be there in about four hours.
If you're looking for the perfect RV to take on the Ultimate Las Vegas Road Trip, RVshare can help! Their search feature can narrow down the vehicles available to rent in your area, so you can rent a vehicle near home and head out on a great desert trip!