Travel Inspiration
Last updated on January 17th, 2023. Originally published on April 20th, 2019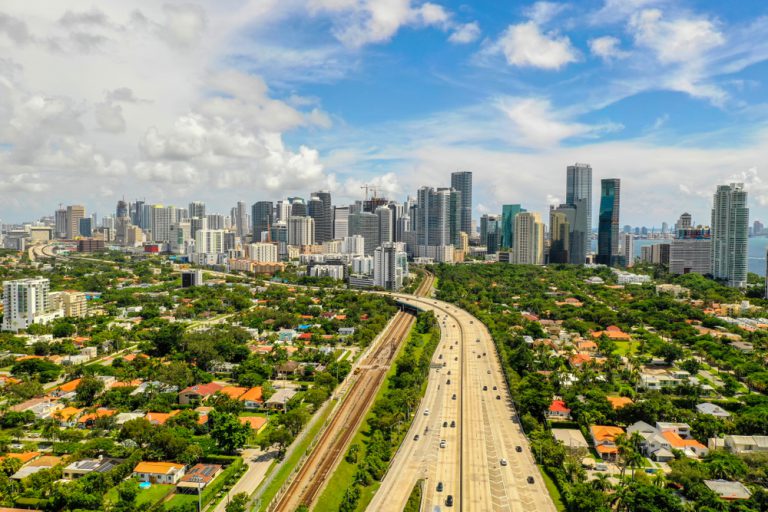 You've heard about — and perhaps even already meandered down — the uber-famous Pacific Coast Highway and Route 66.
But as great as the wide-open west might be, how about an East Coast road trip?
If you've never taken a leisurely drive down I-95, the north-south highway that traverses the East Coast from Miami to Maine, you've got one heck of a trip awaiting you. From the beautiful sandy beaches of south Florida to the southern swamplands and woods, all the way north of the Mason-Dixon line through major cities like New York, Philadelphia, and Boston, there are tons of I-95 attractions and stops to see along the way. And whether you take a round-trip, there-and-back journey or take it a little bit easier with a one-way RV rental, RVshare is here to help you make this dream trip a reality.
But before you do, let's talk about your itinerary! Here are some can't-miss stops and sites to add to your Route 95 trip plan.
I-95 Road Trip: Getting started
From south to north, here are the non-negotiable I-95 attractions you absolutely have to hit along the way.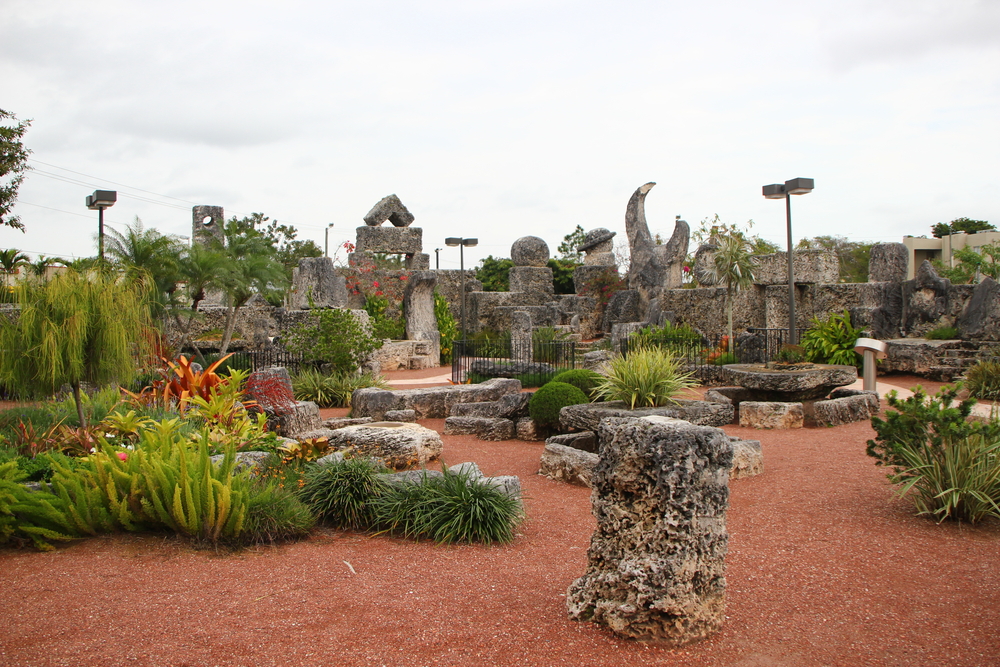 1. Coral Castle, Homestead, Florida
I-95 starts in America's southernmost metropole: Miami, Florida. And while there's plenty to see in the area, including the beautiful (and mostly underwater) Biscayne National Park, it would be easy to miss this unique roadside attraction — and a total shame if you did. Aside from being an architectural marvel, Coral Castle also has a strange and unique history… but we won't give you all the details. You'll have to go see for yourself!
2. Monkey Jungle, Miami, Florida
Looking for a different kind of zoo experience? At Monkey Jungle, you're the one in the cage — not the wildlife! They run wild in the open-air atrium around you, entertaining and educating the whole family. You'll be able to feed the monkeys through special passageways built into the structure, and even take advantage of Rainforest Adventure Tours to learn more about these unique and beautiful creatures. It's all in the heart of one of the closest-to-tropical places in America, making the humidity not just tolerable, but thematic.
3. Kennedy Space Center, Titusville, Florida
Even if you don't consider yourself a space buff, this American landmark is a sight to behold — and an incredible educational opportunity if you've got kids along with you for the journey. Chances are you'll learn a thing or two at Kennedy Space Center, as well; the exhibit offers a huge amount of information about the United States' space history, served up in fascinating, interactive displays and activities.
More Sights to See Along Route 95
Although Florida alone takes up more than five hours and 350 miles of your trip, once you cross the state line into Georgia, your trip is just beginning. Here are even more places to stop and enjoy along your I-95 adventure.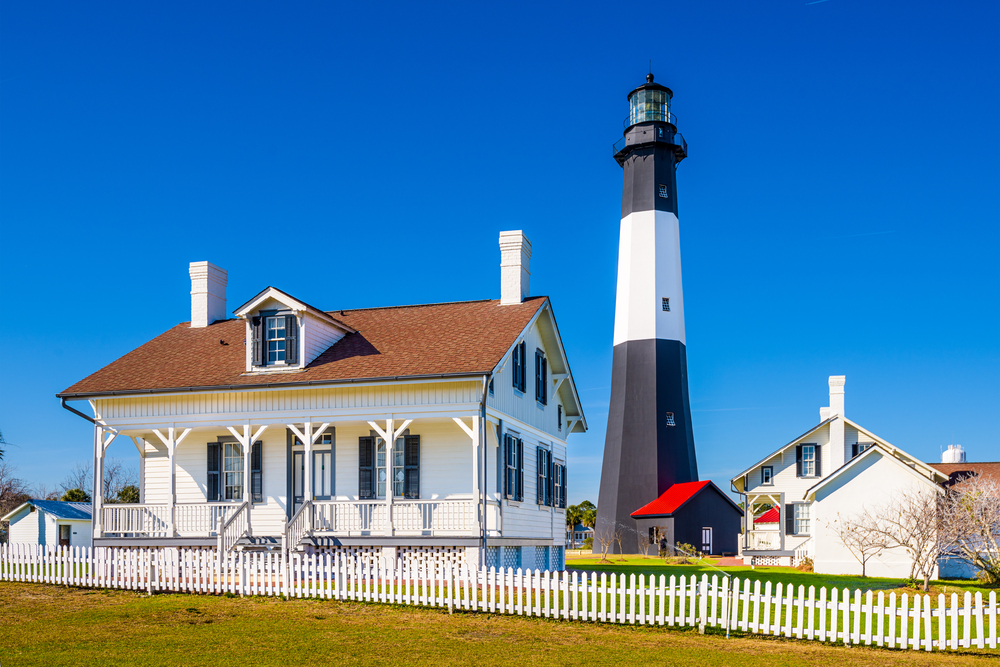 4. Savannah and Tybee Island, Georgia
Life is, as Forrest Gump's mama always said, like a box of chocolates: especially sweet if you make a stop in this southern charmer of a town. From wandering through the many Spanish-moss-strewn historic squares to enjoying a delicious plate of biscuits and gravy, you haven't really seen the south until you've seen Savannah — and the one-hour trip to neighboring Tybee Island is well worth it, too. (Don't miss the lighthouse and the museum at Fort Screven!)
5. UFO Welcome Center, Bowman, South Carolina
If you're into weird roadside attractions, don't miss this one — it might just be one of the strangest in the nation, let alone along I-95. It stands in the yard of one Jody Pendarvis, who began constructing it back in 1994. He wanted aliens to have a comfortable place to meet people when they inevitably land on Earth… which is why he built it 46 feet in diameter (which is the same measurement most UFOs share, according to Pendarvis).
Whether you believe or just want to believe, the UFO Welcome Center is a worthy stop along your I-95 trip. (Psst: looking for even more roadside weirdness? Check out these strange highway attractions across the country for your future road trip planning needs!)
6. South of the Border, Hamer, South Carolina
Chances are, we don't even need to include this one in the list — because you'll start seeing signs advertising its presence hundreds of miles away. But for all that marketing mojo, South of the Border is perhaps most remarkable for how deserted it is these days; the all-but-empty remnants of a once-happening resort-slash-theme-park-slash-themed-pit-stop.
It's still well worth pulling off the highway to snap a selfie with its iconic sign, or to grab a cup of coffee or an ice cream cone from the on-site vendors. (Chances are, they could use a little bit of diversion in an otherwise-tedious workday.)
Major Metropolitan Cities Along the I-95 Map
Once you've wound your way far enough north, many of the most notable I-95 attractions aren't one-off roadside stops or cultural exhibits: they're whole cities, just waiting to be explored and discovered. Although we certainly can't list all the amazing things to see and do in each of these towns (or even the smaller ones along the way, of which there are many), here are the highlights from the major metropoles I-95 swings by in its journey northward.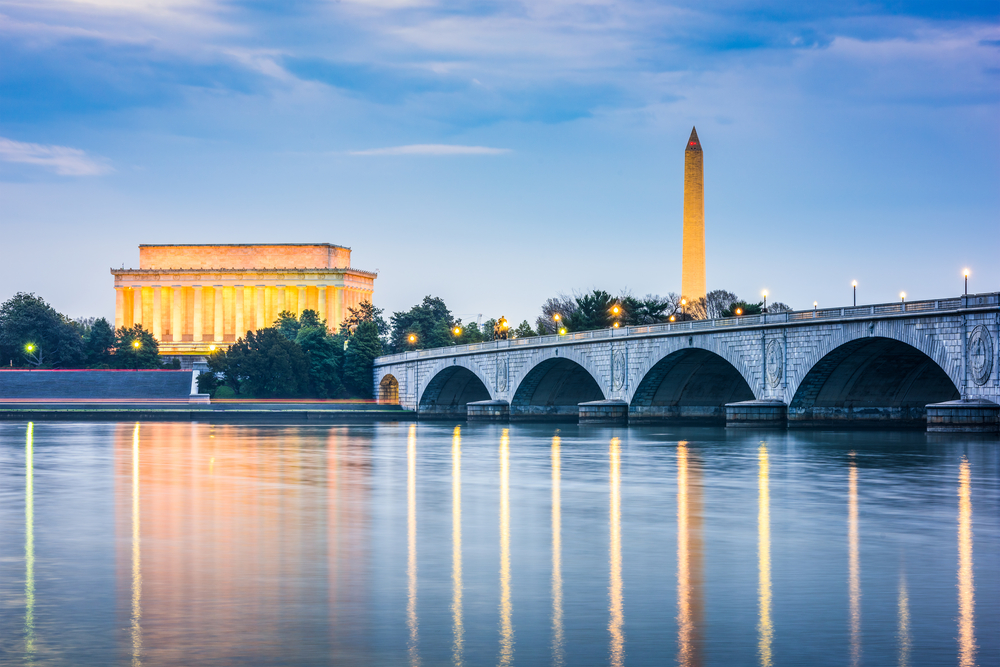 7. Washington, D.C.
Our nation's capital city should be on every American traveler's list, and not just to pay respects. Along with its prestige and presidential mystery, this town also offers a heap of cultural and educational activities for a price you just can't argue with: absolutely nothing. That's right, the entire sprawling Smithsonian Institute complex charges no entry fees, making learning about our history a totally free and accessible vacation activity. Plus, the National Mall is just plain old pretty to walk through.
8. Baltimore, Maryland
From the National Aquarium to Fort McHenry — which you may know better as the place where our anthem was penned — there's no shortage of things to see, do, and experience in Baltimore. (Especially if you're into crab cakes. And you are into crab cakes, right?)
By the way, Fort McHenry, like a few other locations on this list, is an NPS-managed location… which means you'll want to bring along your National Parks Passport for a stamp!
9. Philadelphia, Pennsylvania
The Liberty Bell, the Eastern State Penitentiary, a once-in-a-lifetime steak sandwich… there's no way you can skip the City of Brotherly Love as you follow I-95 to its northern terminus. After all, it was our nation's first capital, so if you're stopping in Washington D.C., you've got to complete the circle!
10. New York, New York
I mean, it's the Big Apple. What more can we say? Although it's not particularly well-known for its camping opportunities, there is actually a comfortable campground with hookups right across the river in Jersey City, where you can camp out in the shadows of the Manhattan skyline for just over $100 a night. Not a bad deal by New York standards!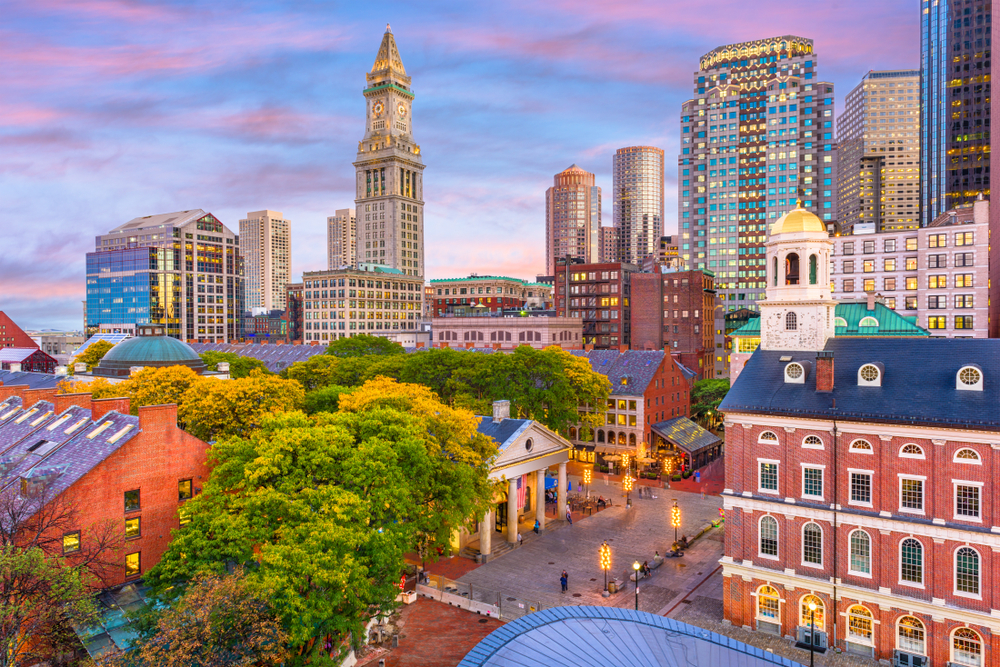 11. Boston, Massachusetts
Shipping up to Boston? Solid plan — whether you're after a ton of historical tourism or just some succulent seafood. Whether you wander along the freedom trail or kick back in Boston Common, you'll quickly come to see why this city has remained such a popular place to live, work, and visit.
12. Portland, Maine
No, it's not the Portland of "Portlandia" — but word on the street is it's becoming just as hip. Setting itself apart from the sealine with its iconic lighthouse, Portland, Maine is the perfect place to visit if you want to merge your outdoorsy interests with bustling city life, including tons of cute shops, breweries, and a food scene that's quickly blowing up the industry.
You can walk off all those delicious oysters and brews by wandering along a breathtaking seashore, or doing some urban hiking on Congress Street. Either way, you can't go wrong when you're hanging out in the east side's answer to Portland. (Plus, it's about two centuries older than Oregon's!)
13. Acadia National Park
After all that city livin', you're probably aching for some natural scenery. Good thing you're just in time to hit one of the most stunning National Parks in the country: Acadia, whose granite peaks and wind-blown seashores offer endless Instagram-worthy vistas. Come at the right time of year, and you might even find some wild blueberries to pick. But no matter when you visit, you'll have your breath taken away by the sheer beauty of this northern coast gem.
So, RVshare campers: where are you stopping along your I-95 road trip? Let us know!
This post may contain affiliate links.