RV Owners
Last updated on November 22nd, 2022. Originally published on November 5th, 2017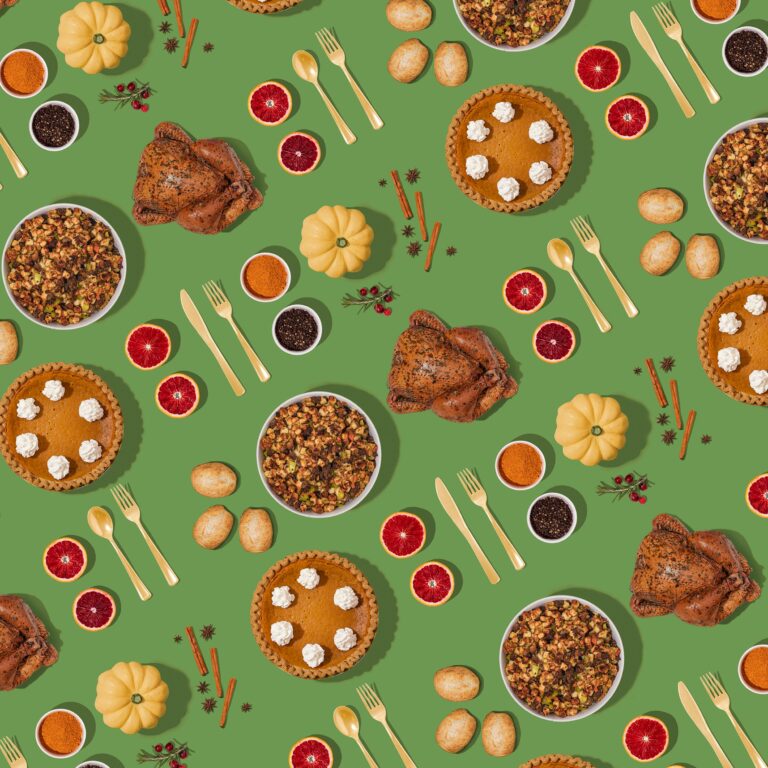 What are you most thankful for this year?
Maybe it's your good health and tight-knit family, or the successful completion of yet another journey around the sun. Maybe it's a fulfilling career or an unexpected surprise, or the crazy money you're saving with your Passport America membership — 50% of your campsite fee at almost 1900 campgrounds nationwide!
Heck, maybe it's just the turkey. We'll get back to that in a second, I promise!
But if you're like many RVers, travel is probably toward the top of your "Things I'm Thankful For" list this year. After all, RVing makes it easy and affordable to see every beautiful thing this country has to offer; the only limit is the highway. (Psst — looking for some new destinations? Grab the latest edition of the Rand McNally Road Atlas. It's a great way to explore exactly how many incredible sights and attractions the USA has waiting for you!)
In fact, you may just be so excited about RV travel that you want to take another trip… right now. After all, autumn is a fantastic time to take on the road, especially when you head to these incredible fall destinations.
But the idea of a Thanksgiving RV trip might leave you just a little bit worried. After all, there is that turkey we started talking about. How are you going to whip up that massive feast in such a tiny space?
Hosting a Great Thanksgiving
Hosting Thanksgiving dinner always takes a little bit of creative planning and organization, even in a regular home. Shuffling all those dishes is never exactly easy!
But on the road, there are even more logistics to consider. For example, what if your rig doesn't have an oven big enough to roast the turkey in — or even have an oven at all?
Never fear. Where there's a will, there's a way. We put together this guide to help you figure out how to organize Thanksgiving dinner in your RV, whether you're hosting for the first time on the road or you've tried it before and run into a few snafus.
Cooking Thanksgiving Dinner in an RV
Even if your RV has an oven, it's helpful to have some extra tools at your disposal. After all, you're going to want to present several hot dishes at the same time on the big day, from the stuffing to the mashed potatoes.
That's one reason many RVers swear by their Instant Pot — although they find ways to use it all year round, not just on holidays.
An Instant Pot is basically a pressure cooker on steroids. It can perform seven different kinds of functions, and even a few more if you know the right tricks. You can use it to saute, steam, slow-cook, and even bake… or just to keep things warm while you're waiting for other dishes to finish.
Plus, it only takes up a very small countertop footprint, making it ideal for RVers. After all, space is something you have to think seriously about when you're trying to host a party in an RV's small amount of square footage!
Another of our best tips for cooking Thanksgiving in a small space: Get outside! It is called "camping" after all, so take advantage of that patio space of yours.
Most campgrounds have grills available for public use, which can be a great way to roast up some delicious side veggies — or even to create the main course. Hey, no one said it had to be turkey, and I don't know about you, but fresh-chargrilled steak makes me feel pretty darn grateful.
If your RV park doesn't have a grill available, don't fret; you can get one of your very own quite inexpensively. This Coleman Classic 2-burner stove is perfect if it's just you and your sweetheart this year, and it costs less than $50. Plus, it runs on propane tanks, which makes it super easy to get started… no need to fuss with messy charcoal.
And hey, if it's gotta be turkey… maybe this is the perfect year to finally try your bird deep-fried! Most turkey fryers are best operated outdoors anyway, like this King Kooker 1265BF3 deep fryer, which also runs on portable propane and comes complete with two aluminum pots. At just under $100, it's totally worth the investment. Just wait until you see your family's eyes when they bite into a piece of that juicy, deep-fried bird!
Best of all, when the cooking takes place outside, so can the party — which is a great hack for small space entertaining. Just make sure you've got enough outdoor seating available, like these comfy folding chairs (with cupholders, which is crucial), and a high-quality under-awning mat to help keep everyone's feet clean. If there aren't a ton of flat eating surfaces around, you might also consider setting up a few collapsable picnic tables of your own. You've gotta have a place to put all that yummy food, after all!
(Want even more tips on how to host a party in a small space? We've written seven of them here!)
RV Thanksgiving Recipes
So, now that the turkey (or other main course) is taken care of, let's talk about all those delicious sides.
It's true that one way to make hosting Thanksgiving dinner in a smaller space is to cut down on the number of side dishes. You might consider only having the essentials — which in our book includes turkey, mashed potatoes, stuffing, and cranberry sauce.
By making less food, you'll need less cooking space and you'll create fewer dishes, which means using less water during cleanup. You also won't have to worry about where in your rig you'll possibly find room to store all the leftovers!
However, whether you choose to pare down your meal to just the basics or still to take on the full menu, always make sure you create a checklist before you head out to the store. There's nothing worse than coming home to realize you've forgotten a key ingredient and needing to turn right back around again.
Looking for some great recipes to make in your RV for Thanksgiving? Well, if you did decide to purchase an Instant Pot (or have another slow cooker), check out this book of "Fast and Slow" Thanksgiving Recipes. There are more than 100 to choose from, sure to please even the most fastidious menu planner!
See? Told you it was totally possible. Happy Thanksgiving, and enjoy spending it in your favorite place with your favorite people, no matter what's on the table this year!
This post contains affiliate links. RVshare may receive compensation if you make a purchase after clicking on a product link.