Travel Inspiration
Last updated on February 9th, 2023. Originally published on February 17th, 2022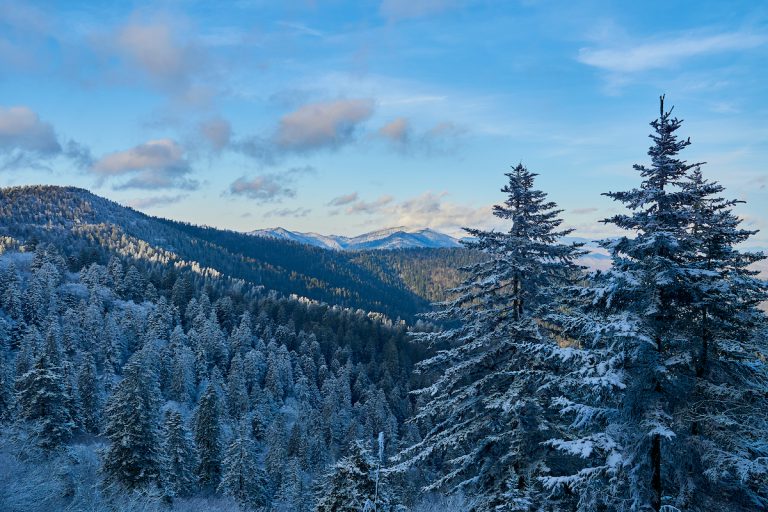 Just because it's winter doesn't mean you have to stop RVing! There are plenty of places in the U.S. that are fantastic winter RV destinations, and many of those are on the East Coast. Whether you're looking for warm temperatures or you've been dying to try some winter hiking, the East Coast has some great vacation spots for you to enjoy in your RV.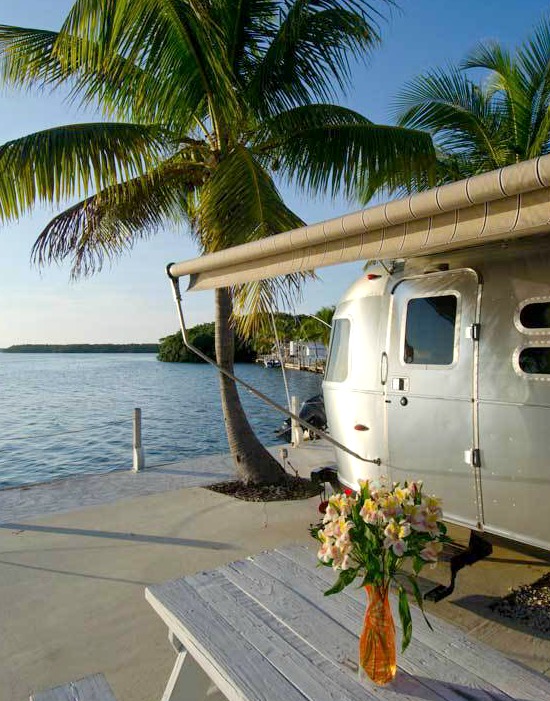 Best Winter Getaways on the East Coast
The great thing about traveling to the East Coast in winter is that there's a temperature range for everyone. Dreaming of warm weather and the beach? Head to the southern states to get your fix of sun. Itching for a ski vacation and don't mind the cold? New England has great skiing for you to enjoy. And of course, the multiple national parks on the East Coast are beautiful in every season.
So choose your favorite type of weather and pick your destination. Or take a trip down the coast to experience all the winter weather and activities that this part of the country has to offer! No matter what you're looking for, here are some of the best winter getaways on the East Coast.
Warm East Coast Vacation Spots
Warm weather spots are super popular in the winter for obvious reasons. So if you're looking to escape the cold, join your fellow RVers at some of these great warm vacation spots on the East Coast.
Florida Keys, Florida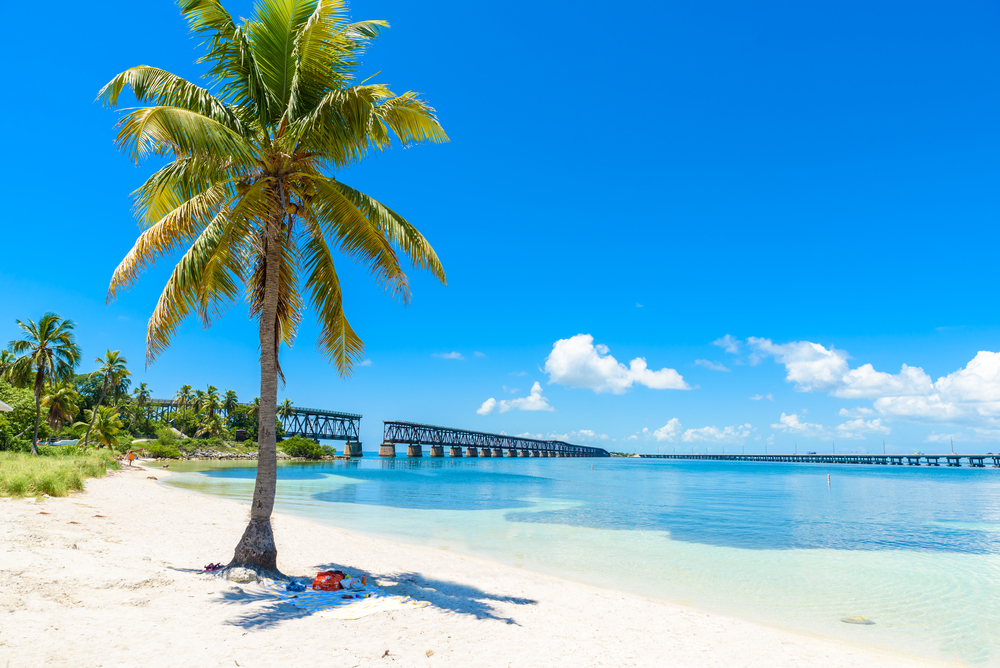 Sand, sun, and surf, what more could you want in the middle of winter? There's a reason why the Florida Keys are so popular with RVers, and with amazing views and weather it's not hard to see why! Explore the towns along the Keys, spend the day fishing, rent kayaks or surfboards, and enjoy the water! Dry Tortugas National Park is also located in the Keys for a fun day trip.
If you're looking to head here for winter, book your spot early! It's incredibly popular with snowbirds, so spots fill up fast.
Savannah, Georgia
For those who love exploring on their RV trips there's plenty to do around Savannah. Tour the city to learn about its history or head outside of town to the beaches of Tybee Island. Wassaw National Wildlife Refuge is also a short drive away. It's the perfect warm weather destination for those who want a bit of the city life as well as to escape to the outdoors.
Click here to see RVshare rentals near Savannah.
Charleston, South Carolina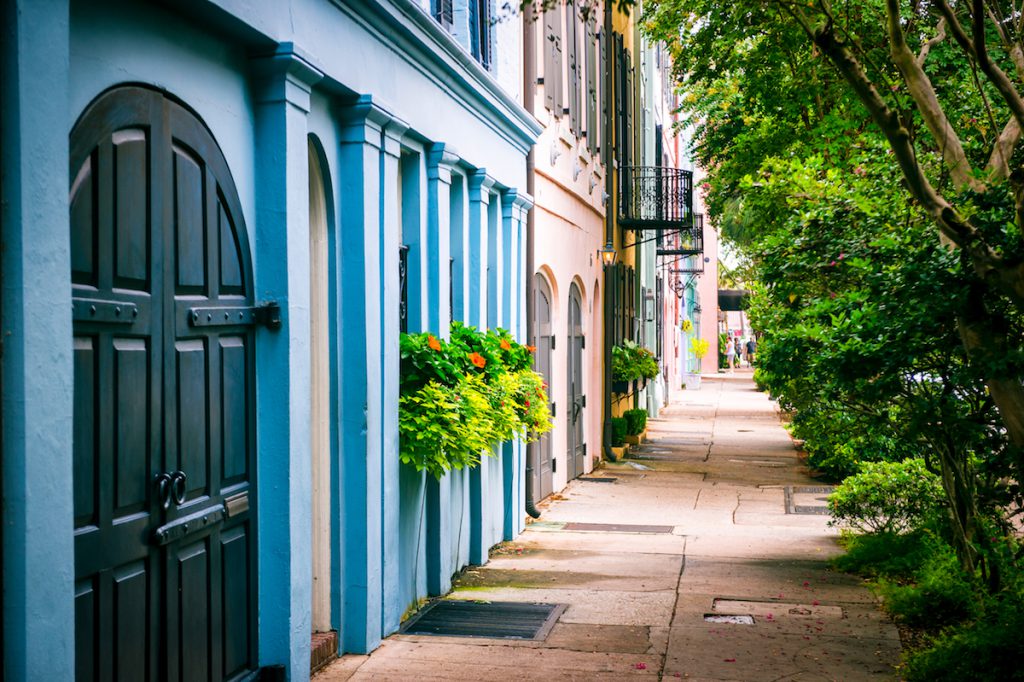 Charleston is another fantastic East Coast vacation spot to visit in the winter. Take a walking tour to learn about this history of the city, check out the local shops and markets, or take a ferry to Fort Sumter National Monument. The city is also known as a culinary destination, so be sure to try some of the fantastic restaurants! And beaches aren't too far away. Even if it's a little chilly to swim, there are plenty of great stretches of sand to enjoy.
Click here to see RVshare rentals near Charleston.
Orlando, Florida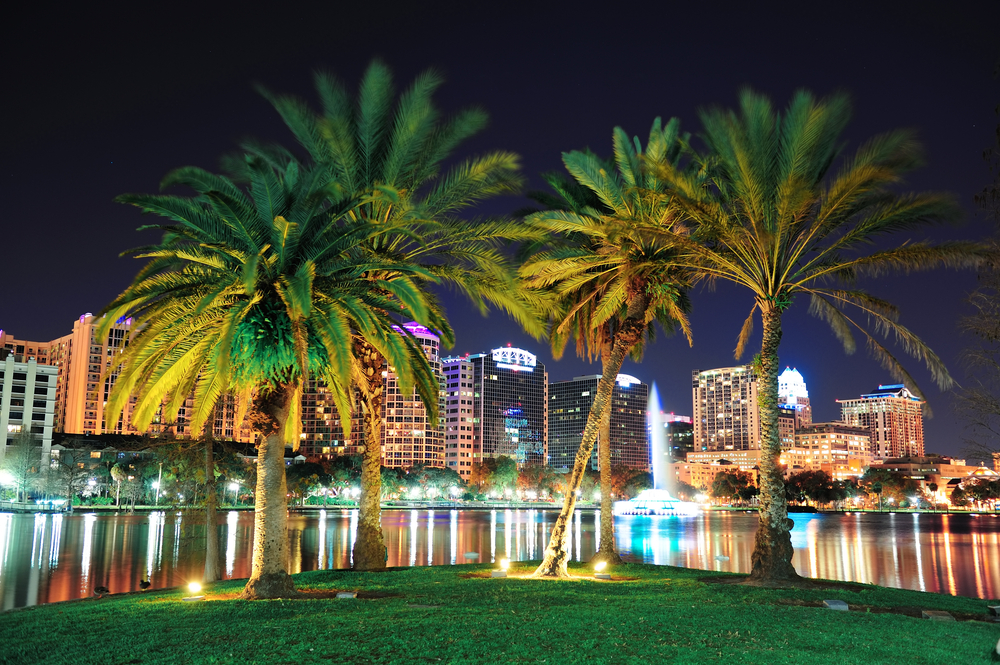 Heading to Florida with kids? Make your way inland to Orlando to visit all the amusement parks you can handle. Get your thrills on the rides of Universal Studios, meet your kids' (or your) favorite character at Disney World, or see the sea creatures at Sea World. But even if you don't have kids, the restaurants and night life of Orlando will give you plenty of things to do and explore. And if you're looking to visit Disney World, there's even an RV park right on the property, giving you easy access to the theme parks!
Click here to see RVshare rentals near Orlando.
Cold East Coast Vacation Spots
Not everyone craves the warm temperatures in winter! If you don't mind chilly weather and snow, head to some of these fantastic East Coast vacation spots for winter.
Acadia National Park, Maine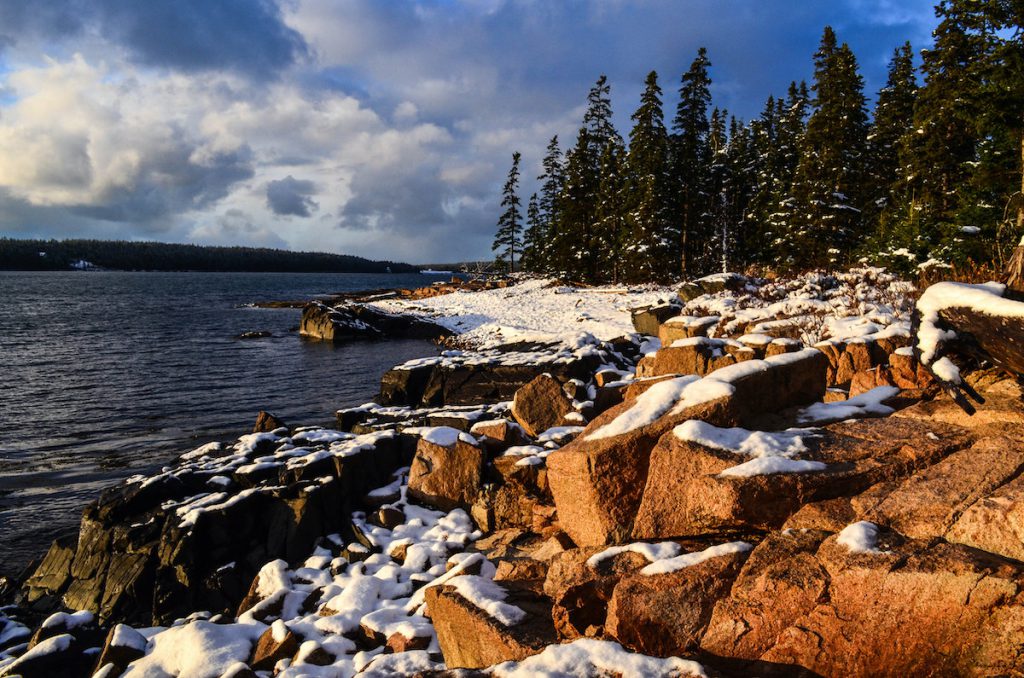 Acadia National Park is a popular destination for RVers, but you don't have to wait for summer to visit. While some of the roads in the park are closed, the park itself is open and is a great place for cross country skiing and snow shoeing. Several of the roads even allow snowmobiles. Enjoy the beautiful winter views of snow drifts or break out the binoculars and watch for birds and wildlife. You won't have to deal with the summer crowds to take in this beautiful park.
Click here to see RVshare rentals near Acadia National Park.
Great Smoky Mountains National Park, Tennessee and North Carolina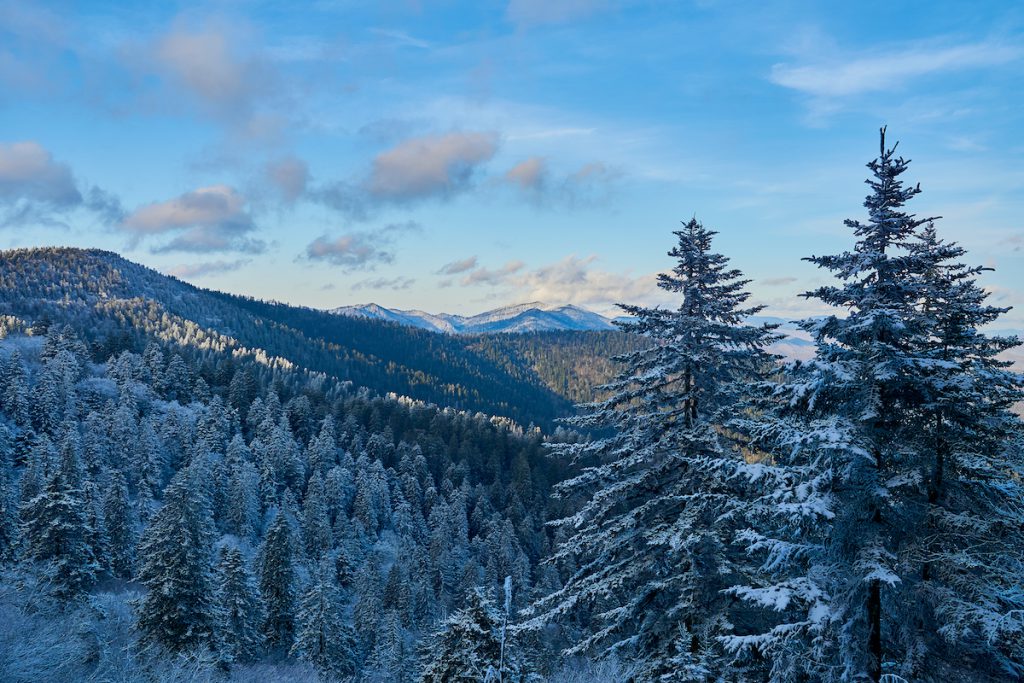 While it might not be as cold as Acadia, Great Smoky Mountains National Park still gets snow and freezing temperatures in the high elevation areas. But that colder weather makes it a great time to visit this gorgeous national park without all the crowds.
While some roads are closed seasonally, most main roads are open (weather permitting). Be sure to check the NPS website for any closures or restrictions. When you visit the park you'll be able to hike through the quiet woods and marvel and the winter beauty. Many of the waterfalls freeze into cool water formations that can only be seen in winter!
Click here to see RVshare rentals near Great Smoky Mountains National Park.
Shenandoah National Park, Virginia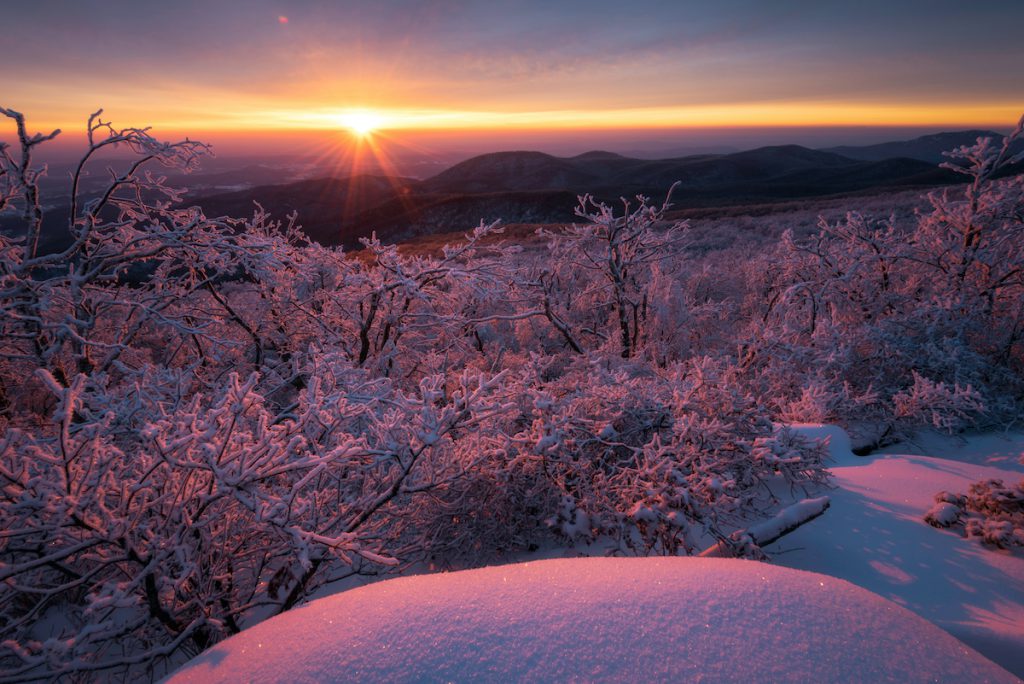 Another great national park to visit in the winter is Shenandoah National Park. Grab your coats and gloves and head into the park for some winter hiking. One of the best reasons to visit is the gorgeous winter landscape views you'll have from Skyline Drive. While the drive will close down in bad weather and after heavy snow, it's typically open during the winter. So check the weather and the park's website to make sure the road is open then jump in your truck or toad. Without the tourists that come the summer months, you'll have those epic views without the crowds.
Click here to see RVshare rentals near Shenandoah National Park.
So whether you've decided to escape the snow or embrace it, these vacation spots are great for your next winter RV trip. And if you're looking for more hidden gem vacation spots on the East Coast, check out Our Guide to An Epic Road Trip Across the U.S. East Coast.