RV Parts & Accessories
Last updated on May 22nd, 2023. Originally published on January 19th, 2021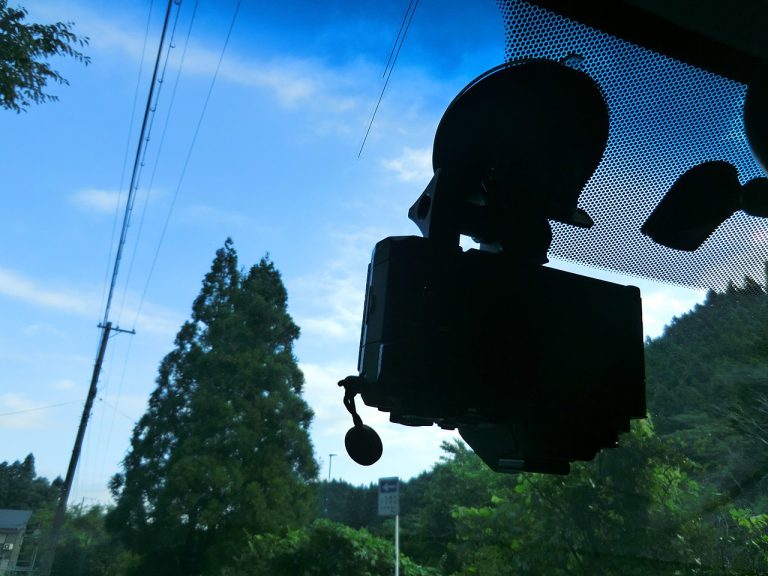 It can be fun to hit the road as soon as you pick up your new RV, and honestly, as long as you have the most basic necessities, that is just fine. That said, there are some upgrades you will want to make at some point soon after the purchase of your motorhome. These include things like a better shower head, backup cameras, tire pressure monitoring systems, and a dashboard camera.
Yes, you read that right: We highly recommend installing a dashboard camera in your RV. These little electronics are actually pretty commonplace in other countries, and there's a good reason why. They are incredibly useful.
Not sold on the idea? Read on to learn why you need a dashboard camera in your RV, what to look for in such a device, and which ones we think are best.
What is a Dashboard Camera?
Before we go any further, let's discuss what exactly a dashboard camera is. As you might have guessed, this nifty device is a camera that mounts to your dashboard (or to your windshield) facing out. It can then be used to capture footage of your surroundings as you drive down the road.
These cameras record automatically and continuously, recording footage in segments that are 2–10 minutes long and recording over the oldest footage as it runs out of space.
Many dash cams can sense when an accident has occurred and will lock that footage so it isn't accidentally lost. It's also possible to manually lock certain bits of video, should you see the need.
Why Should You Get a Dashboard Camera?
So why do you need one of these for your RV? Well, there are actually a number of ways such a device can be helpful.
The most common reason people end up buying dashboard cameras is to record any accidents that may occur. This allows you to prove who was at fault. If you rent out your RV, a dashboard camera can be useful because it allows you to review footage captured during rentals, and could help you out by providing a peek into your renters' trips.
Finally, we love having dash cameras in our RVs because they allow us to capture awesome roadtrip moments we may not get on video otherwise. For instance, if a buffalo or bear were to cross the road in front of you as you were exploring a national park, you would have a video of it to look back on.
What to Consider When Purchasing a Dashboard Camera
Let's say you decide a dashboard camera is something you'd like to have in your motorhome. You'll want to know what to look for in such a camera as you shop, and if you have no experience with dash cams, it can be difficult to know which features are most important.
Lucky for you, we do have some experience with dash cameras, and we've compiled a list of things you will definitely want to look for in your new device.
Viewing Angle
Obviously, you want to capture as much of the area surrounding your vehicle as possible. For this reason, it's best to get a camera with a wide viewing angle. Sometimes this will give the video a "fisheye" effect, but if you go for a higher quality camera, you should be able to find one that simply gives a wider image.
G Sensor
This feature is super important. It's the sensor that tells the camera you've had an accident and ensures the footage from that accident doesn't get recorded over. Therefore, you'll want to skip any camera that doesn't offer this.
Video Resolution
Generally speaking, when you're shopping for a camera, the higher the resolution, the better. That said, if you only want your dash camera to capture accident footage, you may not need the best resolution out there. 1080p is the lowest resolution you should consider.
(Note: One thing to keep in mind while shopping is whether or not you can read license plates in a given dash cam's footage. Read the reviews if you're unsure!)
Memory
The more video you want to hold onto, the more memory you're going to need your camera to have. Fortunately, most cameras use microSD cards to store video, meaning you can choose the storage size to some extent. That said, most cameras do have a limit on SD card size.
It's also important to note that cameras that take higher resolution videos will require more memory than other cameras.
Nighttime Vision
We all know car accidents don't only happen in the day. In fact, they might even be more likely to happen after dark. For this reason, it's important that your dash camera has decent night vision. If you want to get extra fancy, consider purchasing one with IR (infrared) capability.
Price
Of course, price is always an important factor to consider when buying anything, and dash cameras are no exception. You can find cameras for as little as $15 and as much as $700. That said, good solid cameras can be had for $50–$100, and a nice high-quality one shouldn't cost you more than $200.
Other Features
There are a few other things you might want to look for if you're super picky about your electronics. These things aren't 100% necessary, and choosing a camera without them doesn't mean you'll have a poor experience per se, but they are things to consider:
Small Size — A smaller camera is less likely to obstruct your view or fall from its mount.
GPS Tracking — This allows the camera to record the exact location where an accident occurred.
Rear Camera — This can be helpful for recording things that happen behind your vehicle, like if you get randomly rear-ended on the highway.
Video Screens — Some cameras come equipped with screens that make it easier to review video.
Parking Mode — This mode uses a motion sensor to tell the camera to wake up and record should anything come close to your vehicle while it's parked. Parking mode does require an external battery pack, or in some cases, a wiring mount to connect it straight into your vehicle's power system (probably not a project for novices, that one).
The Best RV Dashboard Cameras
Don't want to do your own shopping around? We've got you covered! In this section we will discuss the best dash cameras for RVers. We chose each of these cameras based on a variety of factors, and feel confident one of them will be the perfect fit for you.
Garmin Dash Cam Mini
The best budget camera we could find, the Garmin Dash Cam Mini is the perfect choice for those who want a decent dashboard camera without breaking the bank. This is a relatively small camera, something we like to see in these devices. It also has built in Wi-Fi and Bluetooth so you can upload footage directly to your smartphone.
Unfortunately, it doesn't offer the best video quality, and the night vision is even worse, but for the price, this camera really is a good buy. (And hey, anything is better than nothing at all.)
Rexing V1
An ideal middle-of-the-line camera, the Rexing V1 is super tiny, meaning that when it's mounted under the rearview mirror, it's completely out of sight. This is perfect for those who rent their RVs, as it is unlikely to be tampered with or damaged.
This camera can record a full 170 degrees, meaning it has one of the wider camera angles on the market. Additionally, the Rexing V1 has an excellent reputation, so you can buy with confidence, knowing many others have had good experiences with the device.
Vantrue N2 Pro
If you're looking for a top-of-the-line camera that has the vast majority of features mentioned, the Vantrue N2 Pro is for you.
This awesome little camera offers the highest resolution of almost any dashboard camera out there. It also has a second camera that records the cabin area, something that can be especially useful to those who want to take videos of their trip while also recording their thoughts. (We don't advise using this feature for keeping tabs on renters, for privacy reasons.)
We love that this camera has infrared technology for recording in total darkness, as it means you will have high quality footage to work with no matter the time of today. Additionally, we appreciate the wide viewing angle and the fact that the image is not distorted because of it.
Tips for Using Your RV Dashboard Camera
Now that you know which camera to buy, let's talk a little about best practices for using your camera. These little tips will help ensure you are using your dashboard camera safely and legally.
Don't Obscure Your View
Did you know it's actually against the law in many states to obstruct the view out the front, side, or rear windows of your vehicle? It is, and since a dashboard camera could potentially be seen as an obstruction, it's important to mount it somewhere out of the way. We recommend mounting yours to the windshield behind the rearview mirror.
Get Passenger's Permission
Another thing many people don't know is that it is illegal in many states to record people without their permission. Because most dash cams record sound in the cabin of your vehicle as well as video of the outside, you will want to make sure your passengers are aware they're being recorded. This is particularly important if you plan to post the videos you make to the internet.
Learn About Speed Trap Detection Laws
A few dashboard cameras have built-in speed trap detection. Since a number of states have laws against devices that let drivers know about speed traps and the presence of police officers, you will want to make sure this feature is legal wherever you go, and turn it off if it isn't.
May contain affiliate links.