How Tos & Tips
April 19th, 2022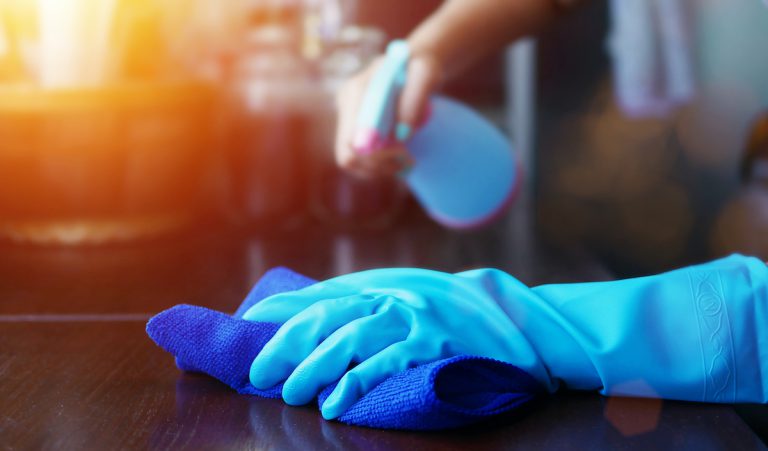 Your camping trip was amazing, the weather was perfect, and you made family memories that you'll treasure forever. But in the hurry to get your RV rental back you didn't clean up after yourselves….and got slapped with an additional cleaning fee! Luckily, it's easy to avoid additional fees by cleaning your RV rental before you return it, and keep both you and the owners of the rig happy!
Returning Your RV How You Found It
When your camping trip is coming to an end, it's time to clean the RV and leave it how you found it. Don't worry, we're not talking about deep cleaning and sanitizing the rig, but a few simple steps like picking things up and wiping surfaces down make all the difference. Here are a few easy things you can do to return the rig how you found it.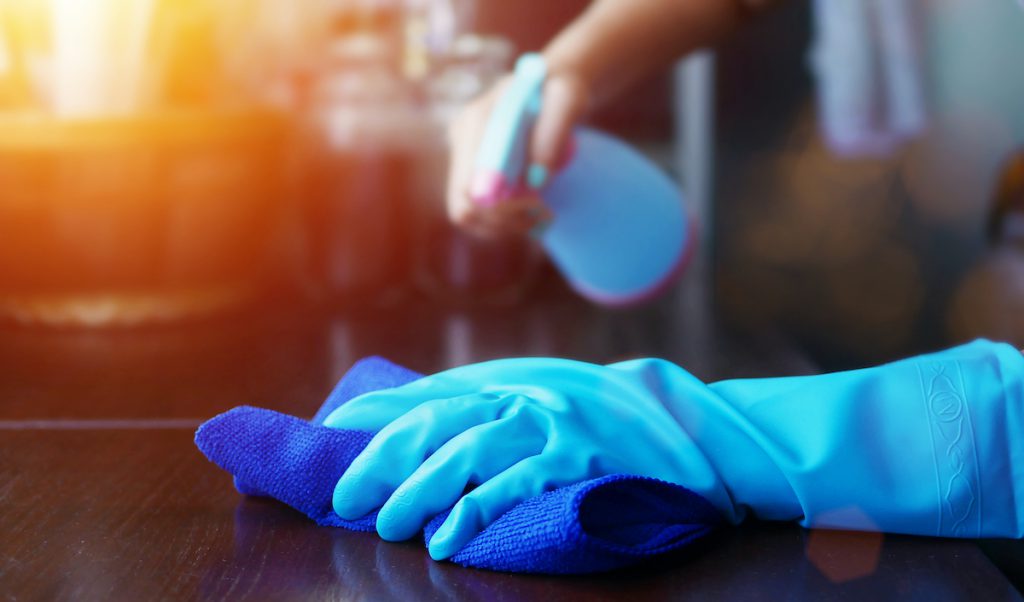 Double check that you've packed up all your belongings. RVs have outlets in weird places, so make sure to check for any hidden cords or plugs. No one wants to get home and not be able to charge their phone!
Empty the fridge. If you brought food or beverages on the trip, take it with you instead of leaving it in the rig.
Do some light cleaning. Wipe down the kitchen countertops, dinette table, and bathroom surfaces. Clean up any spills that might have happened. If you've tracked in a lot of dirt or sand, give the trailer a good sweeping before you leave and shake out any entry rugs if they're particularly dusty or sandy.
Check the rental listing to see if you are responsible for dumping the tanks or if the owner will do that. You may have to dump the gray and black tanks before you bring the rig back, or the owner might take care of it once your trip is finished. Confirm with the owner when you pick up the rig to avoid any fees.
Air out the RV. It's easy for RVs to smell musty and stale if they've been sealed up for a few days. So if the weather is nice, crack a window or two to let some fresh air flow through.
Avoid Cleaning Fees
Besides a standard prep/disinfecting/cleaning fee that most RV listings have (to make sure the rig is sparkling clean and sanitized for your arrival), some RV listings charge additional cleaning fees if the rig is returned excessively dirty on the inside or outside. Take a look at your listing before you book so you're aware of any additional cleaning fees.
If the listing states that they charge additional fees if the rig is brought back dirty, take extra care to pick up and wipe things down before your trip is over. This will be disclosed in the rental listing, so carefully read all sections the listing so you can be prepared. Cleaning fees will either be listed under the "Rules & Policies" or "Rates & Availability" sections on the RVshare listing.
Easy Ways to Clean the RV
So what do you need to clean before you return the RV? We have a great article with an after trip cleaning checklist, but here are some easy things you can start with:
Wash any dishes and put them away
Sweep or vacuum the floors
Wipe down all countertops and tables
Wipe down bathroom surfaces (shower, toilet, sink, mirror, etc.)
Take Heed of Pet Rules
Some rental units allow pets while others don't. It varies from listing to listing, so if you're planning on brining your furry friends, first check to see if they're allowed in the rig you're considering. Some renters charge a fee for additional cleaning and sanitizing after pets to make sure the rig is perfectly clean for their next renter. Upfront pet fees or additional pet cleaning fees will be listed under the "Rules & Policies" or "Rates & Availability" sections on the RVshare listing.
Cleaning the rig before you leave can help you keeps rental costs down and avoid unnecessary extra cleaning fees. Ready for your next adventure? Head over to RVshare.com to rent your next trailer or RV!