How Tos & Tips
Last updated on November 29th, 2022. Originally published on June 8th, 2017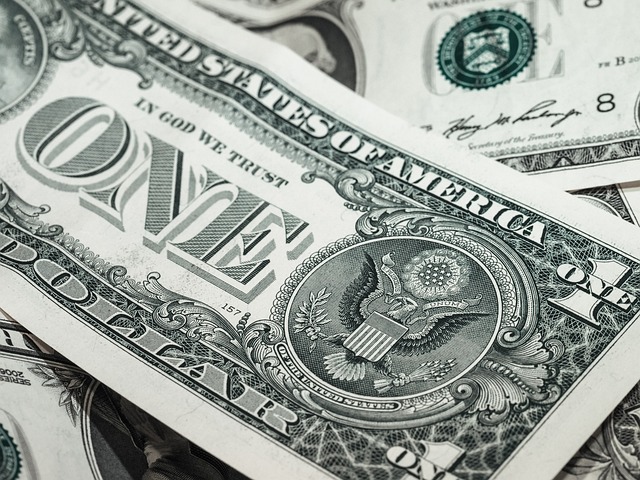 Unfortunately, the old song is wrong. The best things in life aren't always free.
(And yes, that goes for love, too, as anyone who's ever spent money on dating can attest.)
But that doesn't mean you can't be frugal, even when it comes to taking on some of life's very best experiences. Traveling the country by road trip, especially in an RV, can make for some of the most exciting and fulfilling moments you'll ever have the chance to encounter. And while it does take a little bit of money to hit the road, there are lots of ways to control how much you spend and make your journey as inexpensive as possible.
So here are some of our best tips, tricks, and ideas for cheap road trips, whether you're looking for a quick weekend getaway to the beach or getting ready to take your family across the entire expanse of the USA.
Best Cheap Road Trips
We'll dive into how to plan the most cost-effective road trip routes and destinations below — but before we do, there are a few easy tips that can make any highway journey more affordable.
First of all, it's always worthwhile to find the most affordable gas you can, no matter what you're driving. But it's doubly true when you're traveling in an RV. Even a small camper is a big, powerful vehicle, which means it requires a lot more fuel than you might be used to in order to run effectively.
Not convinced? Try this statistic for size: Some large Class A motorhomes get as little as six miles to the gallon! So yes, that extra three or four cents can really add up quickly. Plus, it's easy to figure out where to find the cheapest gas in the area — just grab your smartphone and download a free app like GasBuddy or Gas Guru. (Psst: Here are some other apps to check out while you're at it!)
Here's another easy, money-saving RV trip tip: You have a whole kitchen along for the ride, so make sure you actually use it! Just like when you're at home, cooking food from scratch is reliably cheaper than eating meals out at restaurants, not to mention healthier and often tastier, too. Plus, we've got some great meal ideas perfect for RV camping, and even a few tricks if you don't want to rely on having a fridge.
Finally, if you RV often, consider joining a discount club, like Passport America or Escapees. Not only will you score reduced rates on exclusive campgrounds and services, but you'll also become part of a community of supportive, like-minded campers. Win win!
Cheap Road Trip Vacations
Now that you have some basic knowledge on how to get the most out of any RV road trip, let's figure out how to plan the very best one for you.
In many ways, planning cheap road trips comes down to personal preferences and travel styles. For instance, where to go will depend on what you want to do. The best cheap road trips and routes for couples aren't the same as those for families or travelers hitting the road solo, for example, and your ideal summer road trip destination might different than your favorite place to visit in the fall or winter.
So when you sit down with your travel party, one way to narrow down your options is to discern how much each potential destination might cost. An easy place to start is to map out a few ideas, and then figure out how much gas you'll need for the trip depending on which option you choose.
This is a simple process: Just figure out the total mileage of the route, and then divide that by your RV model's approximated miles per gallon. Multiply that figure by the per-gallon cost of fuel, and you have a good basic estimate. (Don't forget to count your return trip, too!)
You'll also need to take campground fees, entertainment costs, and the price of food into consideration. Although you'll understand your family's spending habits best, you could consider trying out a road trip budget calculator, like this one offered by Outdoor Blueprint.
Cheap Road Trip Destinations
Whether you're looking for a romantic getaway or a fun place to take the kids, some RV road trip destinations are cheaper than others. Here are a few ideas for destinations that don't have to break the bank.
Local and state parks that offer dispersed camping, or "boondocking," opportunities
National Parks, so long as you avoid the most popular camping seasons and book your spot ahead of time
Any private, resort-style campground during the area's shoulder season
Farms and wineries that participate in the Harvest Hosts program — you may end up paying for a bottle of wine, but the overnight itself is usually free, and what an experience!
No matter where you're starting from or what destination you choose, you can always score a better bargain by aiming for the off-season, booking your campsite ahead of time, and trying to find opportunities to boondock, or camp without hookups. Sure, it might be a little bit more rustic than the all-inclusive campground with a swimming pool and recreation hall… but part of the point of camping is to reconnect with nature, right? There's a whole world of activities to partake in, right outside your RV door!
If you've got your kids along for the ride, you can also find ways to incorporate fun road trip games created for families — like trying to find a license plate from each state while you're traveling, or even just a classic game of 20 questions. Keeping everyone happy and entertained doesn't have to be expensive!
Cheap American Road Trips
Road-tripping is one of the best American traditions we have, and even though it's not entirely cost-free, it's well worth the investment.
And when you put just a little bit of time and effort into organization and planning, your trip's bottom line doesn't have to be very big at all.
Happy (frugal) camping!