Travel Inspiration
September 15th, 2021
North Carolina is a beautiful place. Incredible hikes, gorgeous waterfalls, and awesome museums are around every corner. In fact, if you are planning a trip to this amazing state, you might just find yourself feeling a little bit overwhelmed by all of the incredible things to do. This is where a North Carolina bucket list comes into play.
A travel bucket list can help you organize your thoughts and keep track of your best ideas so you can make sure you take the best trip ever.
Not sure how to begin making a North Carolina bucket list of your own? Check out our travel list for the state for some inspiration. 
What is a Bucket List?
Before we go any further, let's pause to address a question that some people may have: What exactly is a bucket list? A bucket list is a collection of places to go, things to do, and other experiences to have before you die. Essentially, it is the ultimate to-do list.
You could of course keep a single bucket list of all the things you want to get done, but we recommend keeping separate travel bucket lists for each place you plan to visit. Why not start with taking some inspiration from the bucket list ideas below and making a North Carolina bucket list?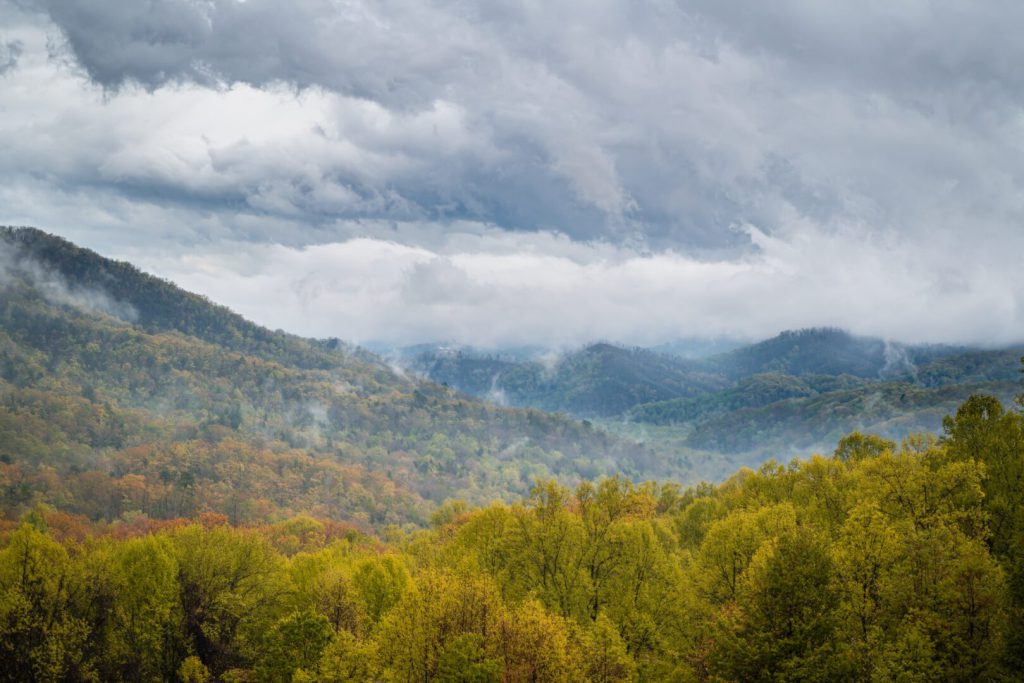 — Bucket List Vacations: North Carolina's National Parks —
The first items on our North Carolina bucket list are the national parks in the state. National park sites are always fantastic places to visit. In fact, we'd even go so far as to say the vast majority of them are bucket list-worthy.
Blue Ridge Parkway
Looking for an absolutely gorgeous drive through the mountains? If so, the Blue Ridge Parkway is for you. This amazing scenic drive features all kinds of gorgeous views and is especially beautiful in the fall when the leaves are changing.
Cape Hatteras National Seashore
No trip to North Carolina would be complete without a visit to the beach, the Cape Hatteras National Seashore is the perfect place to spend your beach day. The beauty here is astounding and the recreation opportunities are endless.
Cape Lookout National Seashore
Another wonderful place to spend some time at the beach is Cape Lookout National Seashore. This spectacular natural area features wild horses, plenty of beautiful birds, opportunities for shelling, and much more.
Carl Sandburg Home National Historic Site
Have you ever heard of Carl Sandburg? This man provided a popular voice for the American public in the 20th century. Learn about the life and times of this man as you tour his beautiful home.
Fort Raleigh National Historic Site
This historic site protects parts of the first English settlements on the American continent. Additionally, this park works to preserve the cultural heritage of a number of groups—including Native Americans, African Americans, and European Americans—who have called this island home.
Great Smoky Mountains National Park
One of the most beautiful parks on the east side of the country, Great Smoky Mountains National Park is a must-see. Hike through this gorgeous wilderness or drive through and stop to see the sites. No matter how you choose to enjoy the park, be sure to keep an eye out for bears and other wild animals.
Guilford Courthouse National Military Park
In 1781 a battle was fought at Guilford Courthouse that would change the course of the American Revolution and all of history. This battle might have lasted only 2.5 hours, but the events of this day are some that are well worth learning about.
Moores Creek National Battlefield
Another Revolution-era battle site, Moore's Creek Battlefield saw action in 1776. Here, the Patriots of the American Revolution won their first significant victory, but this was far from the end of the war. Learn more about it at this NPS site.
Wright Brothers National Memorial
Most of us know something about the Wright Brothers. That said, it's unlikely that you know all there is to know about this famous duo. Visit this national memorial to add to your knowledge and get a better understanding of what the brothers went through in order to reach their goals.
National Trails
In addition to the sites mentioned above, there are also a number of awesome national trails that wind their way through the state. Each is worth seeing, and the visitor centers along these trails all offer wonderful information.
The national trails in North Carolina include:
Trail of Tears National Historic Trail
Overmountain Victory National Historic Trail
Appalachian National Scenic Trail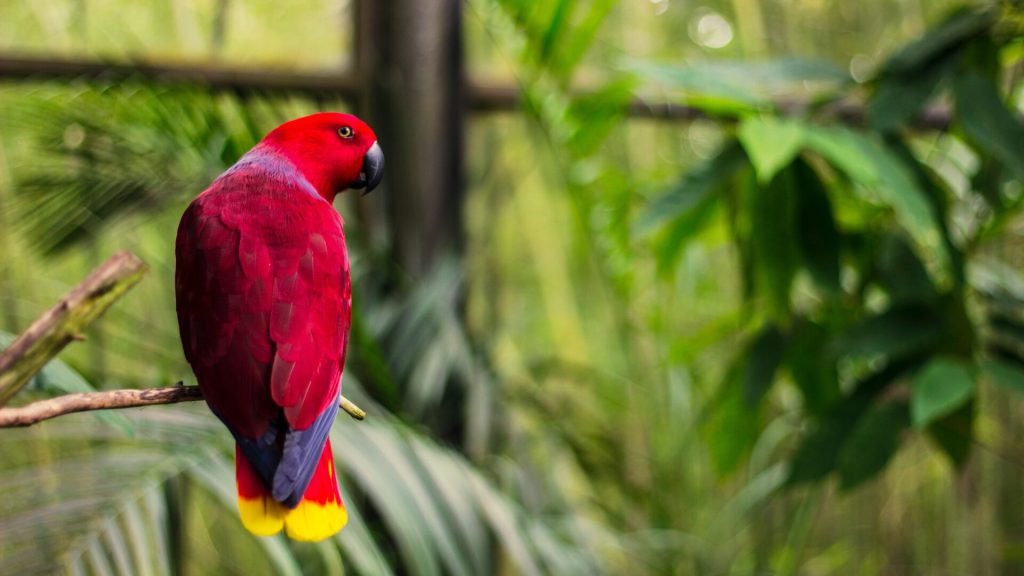 — More North Carolina Bucket List Experiences —
Of course, the NPS sites above aren't the only wonderful things North Carolina has to offer, nor are they the only items that should go on your North Carolina bucket list. Why not try on some of the options below for size? We're betting at least a few will make it onto your to-do list.
Tour the Biltmore Estate
The largest private estate in the United States, the Biltmore Estate is truly spectacular. The mansion has a full 250 rooms and sits on 8,000 acres. Take a tour of the home and learn a little about the history of the place.
Explore the USS North Carolina
Part of the American fleet during World War II, the USS North Carolina is a grand vessel. It is well armed with 29 guns of all shapes and sizes. That said, the ship no longer fights. Instead, it is open for tours and is something you will definitely want to make time to see.
Look Up at Morehead Planetarium
Planetariums are always fun to visit, and the Morehead Planetarium is an especially good one. This attraction first opened in 1949. Since then, it has been educating the public through engaging shows that are sure to pique the interest of anyone who visits.
Admire Linville Gorge
One of the deepest gorges in the country, Linville Gorge is a pretty awe-inspiring sight. Here, you can see Linville Falls, created by the Linville River as it cascades down into a great crevice in the earth. This is an ideal photo opportunity, so be sure to bring a camera.
Ride the Chimney Rock Elevator
Chimney Rock State Park is home to an incredible 2,200-foot-high granite rock formation. The towering spire is cool to look at from below, but even more amazing from the top. This is why we recommend riding the elevator that takes guests through the mountain to the top for an awesome view.
Hike on Grandfather Mountain
The perfect hiking destination, Grandfather Mountain is an absolutely breathtaking place. The natural area features a huge number of hiking trails, with short easygoing options as well as much more difficult paths for the more advanced hiker. Choose one that suits your skill level and get ready for some stunning views.
Dive Deep at North Carolina Aquarium
Everyone loves a good aquarium, but what if I told you North Carolina has four superb aquariums? All four of these locations are operated by the North Carolina Aquarium, and all four are well worth checking out. In fact, if you have time, we recommend buying a pass that allows you to see all four so you can compare and contrast.
Walk the North Carolina Zoo
Marine life is great for sure, but if you're in the mood to see some land animals, we recommend a visit to the North Carolina Zoo. This awesome zoo features a huge number of amazing animal friends. The grounds are lovely to walk, and the zookeepers are informative and happy to help in any way.
Rev Your Engine at the NASCAR Hall of Fame
Are you a race car fan? Honestly, even if you're not, you'll likely have an awesome time at the NASCAR Hall of Fame. Learn about the best racers in history, check out some awesome cars, and have a good time exploring this high energy museum.
Admire Art at the Contemporary Art Museum Raleigh
Another amazing museum with a completely different focus, the Contemporary Art Museum Raleigh is an art lover's dream come true. The focus at this museum is, as you might have guessed, contemporary works, and it does a fantastic job displaying these pieces for all to enjoy.
Listen to Music at Kings Barcade
Hoping for some live music during your North Carolina getaway? Kings Barcade is the place for you. Not only will you hear some fantastic music, you'll also be treated to some great drinks and a taste of local life.
Browse the James B. Hunt Jr. Library
Yes, we did add a library to our list, but trust us when we say it has definitely earned its place here. You see, this library has some super advanced technology that comes in the form of its state-of-the-art BookBot book delivery system. Tell the system what you want, and it delivers.
Travel the Raleigh Greenway System
One thing we love about the city of Raleigh is the ability to travel from one place to the next without hopping in your car. The Greenway system is what makes this possible. This trail system puts pedestrians and bicyclists on beautiful paths that criss-cross the city and removes them from the dangers presented by high-traffic roads.
Spend Time in Pullen Park
Pullen Park was the first park ever opened in North Carolina. It features a number of wonderful things to do, including a carousel, boats, a train, tennis courts, ball fields, an art center, and much more,
Learn at the North Carolina Museum of Natural Sciences
Those looking for a bit of education will appreciate the wonderful and informative North Carolina Museum of Natural Sciences. Here, you can learn about natural history via engaging and interactive exhibits, as well as programs presented by the staff. Be sure to see the fossilized dinosaur heart!
Time Travel at Mordecai Historic Park
This amazing park features both the oldest residence in North Carolina and the birthplace of the 17th President of the United States, Andrew Jackson. It is the perfect place to learn about the plantations that once dominated the south and much more.
Attend an Event at the J.S. Dorton Arena
An awesome example of modern architecture, the J.S. Dorton Arena is a pretty cool sight to see. We recommend attending one of the many events held at the arena in order to get a good look at this building that is recognized all over the world.
Get Hands-on at the Marble Kids Museum
This hands-on museum is geared toward the younger crowd, and boy, do those little ones love it. The space includes five amazing interactive galleries as well as two outdoor attractions. Everything in the museum encourages kids to learn through play, and kids just can't get enough.
Experience Farm Life at Dead Broke Farm
Ever wonder what it might be like to live on a farm? You can get a little taste of farm life at Dead Broke Farm. Here, guests have the opportunity to ride on horseback, take a camping trip, and much more. It's the simple life so many of us crave after months in the busy city, and it's all waiting for you.
"Edutain" the Family at Discovery Place Science Center
Looking for hands-on learning fun that will engage the whole family? Discovery Place might be the attraction for you. This place is bright, colorful, and busy, but also incredibly educational. Every exhibit includes some sort of interactive feature, and families can play and learn together as they wander from one space to the next.
Take the Kids to ImaginOn: The Joe and Joan Martin Center
Believe it or not, North Carolina is home to yet another amazing library. This one comes in the form of an enormous children's library. The design of the place is fun and colorful, and the library hosts special exhibits throughout the year that encourage kids to play and learn. Additionally, the space is home to an awesome little children's theater.
Get Your Thrills at Carowinds
Finally, we must mention Carowinds, a super fun amusement park that features fun for the whole family. Whether you prefer fear-inducing drops or simple kiddie rides, you'll find something to enjoy here, and everyone is sure to leave with a smile on their face.
As you can see, there are plenty of incredible options when it comes to building your North Carolina bucket list. The only thing missing? An awesome place to stay! For this, we recommend snagging a North Carolina RV rental so you can travel freely as you explore this amazing state.
Check out our amazing selection of RV rentals, book one that suits you and your needs, and get ready to have an amazing time exploring North Carolina and all it has to offer.