Travel Inspiration
November 14th, 2019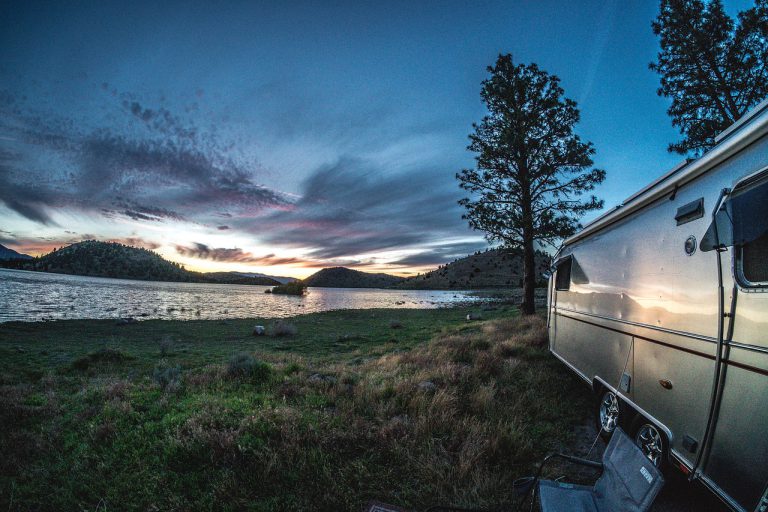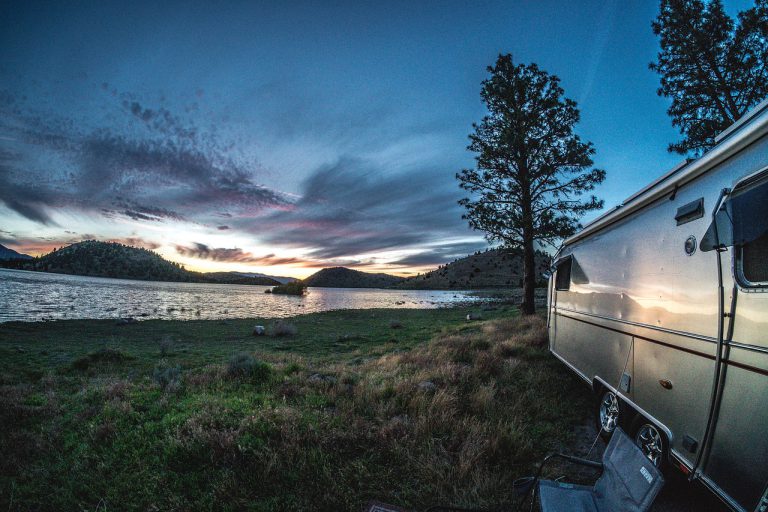 If you're reading this list, we likely don't need to convince you that RVing is awesome. Traveling with your own accommodations helps you save time, money, and the headache of having to unpack and repack into a series of too-expensive, character-free hotel rooms.
But once you've decided you're ready to take on a motorhome or travel trailer experience, you've only solved half of the puzzle. Now that you're going RVing, the next question to tackle is: where to?
Don't get us wrong: just about every place can offer something enjoyable to an RV traveler. There's beauty in this country literally everywhere you look.
But some places seem almost designed specifically for RVers in mind. And if you're after one of those experiences, read on to discover some of the best RV destinations in the country.
Best Places to RV
Here are some of the best places to visit in an RV — whether it's your own or a rental.
1. Grand Canyon National Park, Arizona
While almost all of the national parks deserve a spot on this list, when it comes to the very best national parks for RV camping, it's hard to beat the Grand Canyon — and not just because it's a classic-enough destination to get a mention in National Lampoon's Vacation series. Along with its stunning sights and sweeping vistas, Grand Canyon National Park is also one of the only parks that offers an on-site campground complete with hookup sites: Trailer Village, a third-party-managed spot along the popular south rim that's open all year round.
Even if you can't nab a spot at the fancy-pants campground, there are additional RV-friendly places to camp and park, though you won't have shore power or water. And given the lines, you may find yourself fighting if you stay out of town and shuttle in, this is one place where it's definitely worth it to be an RVer — camped right along the rim, you've got the best seats in the house!
Click here to see RVshare rentals near Grand Canyon National Park in Arizona.
2. Port Townsend, Washington
The Olympic Peninsula is one of the most beautiful (and least crowded) places on earth. In fact, thanks to its unique geography, it's even home to some plant and animal species that don't exist anywhere else in the world.
And it's also one of the best RV-friendly destinations in western Washington, complete with campground options right on the water as well as long-term amenities for retirees and Escapees members.
While you're hanging out in this jewel of the Pacific Northwest, you'll get to experience all kinds of unique adventures: whale watching is an option, as is hiking along a boulder-studded beach or alpine meadow. You can even do both in the same day, if you plan it right!
And the town itself is also adorable, with a variety of quaint shops, delicious eateries, and an independent theater to explore.
Click here to see RVshare rentals near Port Townsend, Washington.
Best Places to Go RVing
Here are even more of the very best places to go RVing!
3. Saint Augustine, Florida
Florida already has a strong reputation as one of the best places to RV in the winter. After all, when you're traveling in a bungalow on wheels, you don't have quite the same level of insulation you do in your cozy sticks-and-bricks home.
But if you think that all there is to see in Florida is the razzle-dazzle of Miami, think again. This sizable state is a veritable cornucopia of camping and adventure options, from the floatable rivers that emanate from the central Florida springs to the shining seas alongside either coast.
Saint Augustine in particular is a worthy place to explore, especially given its status as the oldest European settlement in America — yes, even older than Jamestown or Plymouth! Its Anastasia State Park is one of the best snowbird RV parks, coupling affordable prices with a killer location. You can literally walk from your front door to the dunes!
Click here to see RVshare rentals near Saint Augustine, Florida.
4. Alaska
From all-inclusive resort-style accommodations in Fairbanks to the vast wildernesses that make this state one of the final frontiers in not only the country, but the world, RVing to Alaska is a project many campers have on their long-term bucket lists — and you could easily spend a whole lifetime exploring and not see all the state has to offer. Alaska is home to several national parks, including Wrangell–St. Elias, which rings it at over 8 million acres, making in the largest in the country. In fact, the next three largest national parks are also in Alaska: Gates of the Arctic, Denali, and Katmai, in that order.
Of course, RVing to Alaska is no small project — precisely because the state is so vast and wild. First, you'll need to figure out which of its many sites you're going to prioritize, as it's impossible to see everything… and then you'll need to actually make the plans to get there and see it. Keep in mind that navigating the roads to the state from Seattle takes a full 30 hours of driving — and in the wrong seasons, the roads won't be passable at all. It's a bit of a project, to be sure, but we'll help you get started with our suggestions for the 10 best RV trips in Alaska.
Click here to see RVshare rentals in Alaska.
Best Places to RV Camp
Here are just a few more of the best places to go RV camping, including some of the most beautiful RV parks in the world.
5. The Outer Banks of North Carolina
Sea-dusted sand dunes are punctuated by historic lighthouses, beautiful homes, and some of the best seafood you can imagine in North Carolina's Atlantic answer to Santa Monica or Ocean Beach. While it's a bit of an older-world feel here on the eastern seaboard, it's also downright gorgeous — and the perfect place for RVers who want to be absolutely surrounded by salt water.
Along with the ocean on one side, you've got the sound on the other, meaning it's water, water everywhere, no matter where you look. And with several campgrounds to choose from across the string of barrier islands, you've got plenty of options whether you're looking for a rugged adventure or a more luxurious getaway.
Click here to see RVshare rentals in the Outer Banks of North Carolina.
Want to Find the Best RV Spots?
No matter where in the country you're headed, one of the biggest challenges for RV campers is finding the best RV spots. Specifically, some of the best places to RV camp in some of the best RV destinations tend to be expensive — which unfortunately makes sense, given the high demand.
When you're looking into campgrounds and seeing ones that cost as much as $100 per night, it can be hard to justify RVing as an affordable family vacation. After all, you also have to consider the per-night rental price as well as the cost of gas, which can be considerable when you're driving around such a large, heavy vehicle.
But there's an easy way to save money without having to sacrifice your comfort or amenities: opening a Passport America membership!
Passport America gets you 50% off your campsite accommodation fees at almost 1900 campgrounds across the country, including locations in Canada and Mexico. And we're not talking about rundown discount RV parks: these are locations in some of the best RV vacation spots out there complete with amenities like swimming pools, game rooms, laundry facilities — the works!
Your Passport America membership costs less than $50 per year, a figure which can easily pay for itself in a single weekend when you're traveling to highly sought-after locales. Along with renting on the peer-to-peer market, Passport America is one of the easiest ways to save money one the road, and we highly recommend it.
More of the Best Places to Go RV Camping
Still looking for the answer to that age-old question: "Where to go RVing?"
Although these spots are some of the most RV-friendly in the country, there are plenty of others that are well worth a visit, too. We love drooling over new destinations and dreaming up our next getaways, so we've written a whole slew of posts filled with spots for you to ogle — here are just a few.
Happy travels — no matter where they take you!
This post may contain affiliate links.