Gates of the Arctic National Park
Alaska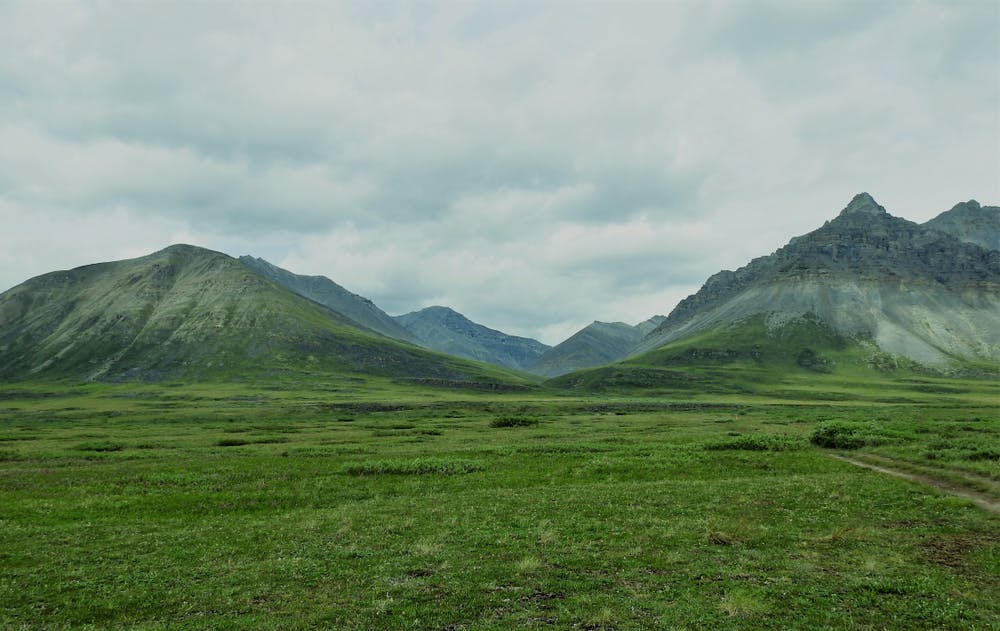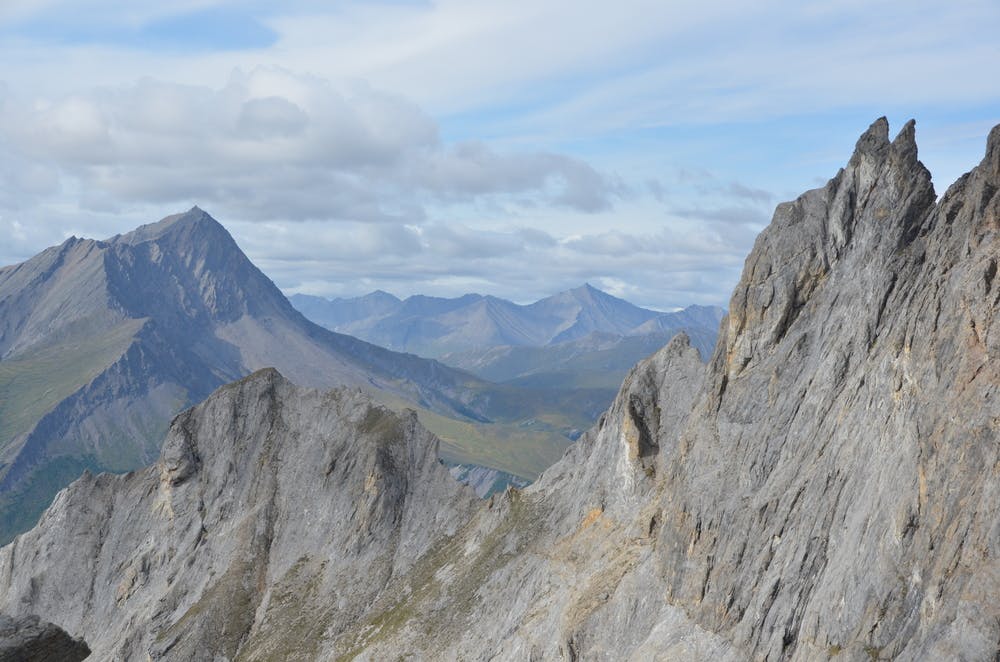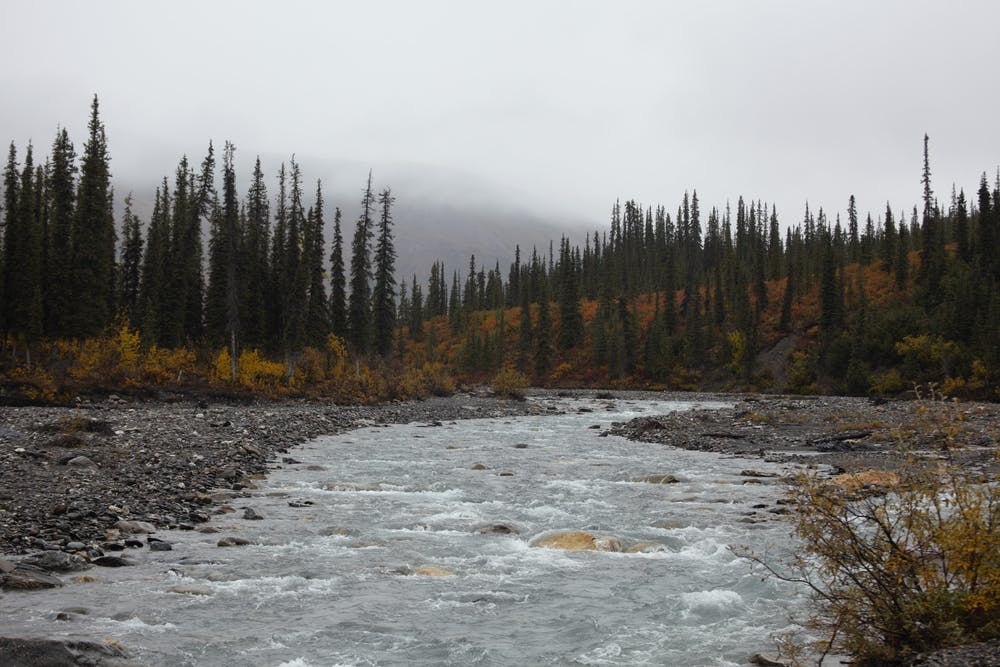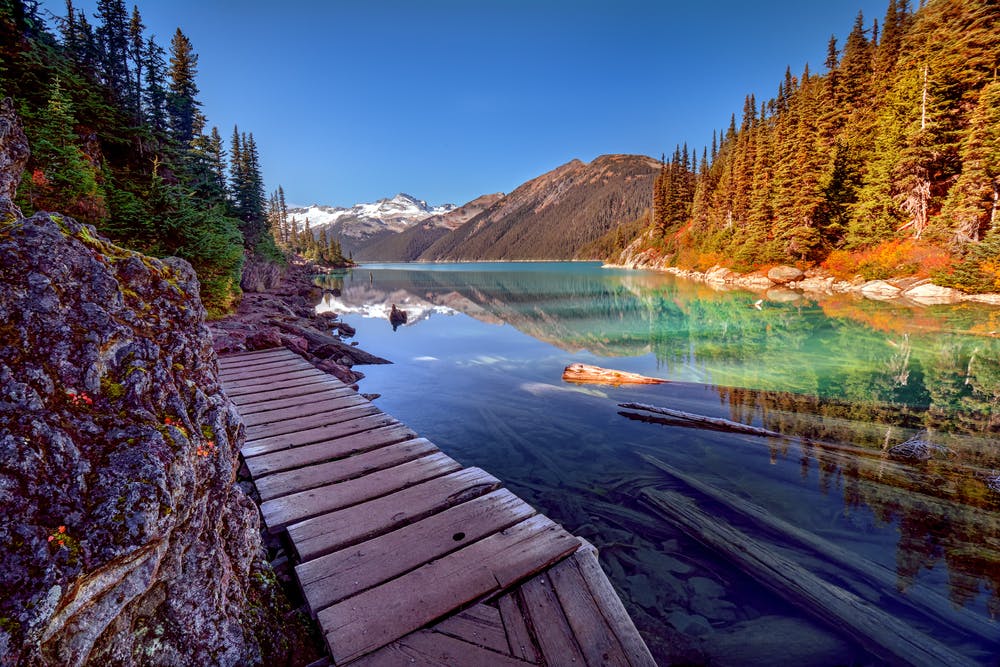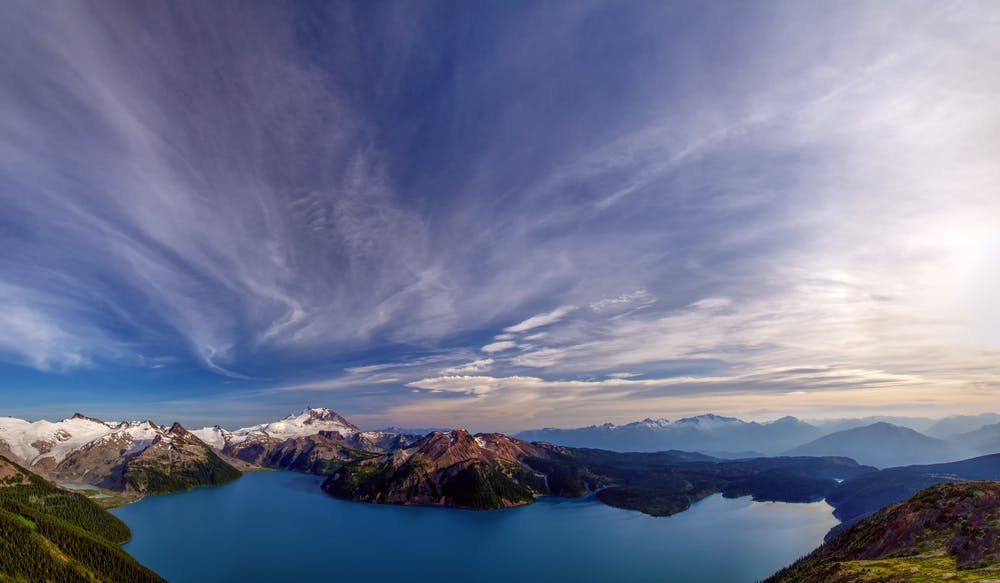 Gates of the Arctic National Park
and Preserve is located in northern Alaska, covering an area of over 8.4 million acres. It is America's second-largest national park, as well as the northernmost national park in the United States, situated entirely north of the Arctic Circle. The region boasts six scenic rivers, glacier-carved valleys, and aurora-lit night skies, attracting over 11,000 visitors in 2017. What sets this national park apart from others is its sheer remoteness. Here, there are no marked roads or trails and the traditional lifestyles of those who once lived in the Brooks Range are almost completely preserved. Additionally, the only way to enter the Gates of the Arctic National Park and Preserve is to fly in or hike.
When it comes to the weather in this area, winter is long, lasting from September to May. Winter temperatures range anywhere from 0 to -50 F, however, visitors can expect snow and freezing conditions to happen in every month of the year. A short, cool summer occurs between June -August, which is when the park receives most of its visitors. During this time, the average temperature is around 50 F, resulting in generally ice-free rivers and less precipitation.
Due to its far north location, there are hardly any towns or villages interwoven into the national park, nor are there many on its outskirts. Anaktuvuk Pass is a small city found within the region and some very remote towns do exist further out, including Wiseman, Coldfoot, Kobuk, and Bettles.
There are no scheduled events at Gates of the Arctic, but when it comes to in-park activities, you will be spoilt for choice. These include backpacking, hiking, bird-watching, camping, swimming or floating down the rivers, flightseeing trips, and hunting. Many people visit the region to experience the unique solitude it has to offer, as well as to put their own survival skills to the test.
Weather
Spring -20 F
Summer 18-70 F
Fall -1-30 F
Winter -50-0 F
Nearby Cities
Fairbanks, AK
Trip Planner
Use our FREE RV trip planner to begin customizing the perfect RV trip.
Continue
RV Resorts & Campsites in Gates of the Arctic National Park
There are no designated campsites in Gates of the Arctic National Park and Preserve, as camping usually takes place in conjunction with other recreational activities (such as hiking, backpacking, etc.). The National Park Service advises visitors to camp only on durable surfaces in places where it's safe to do so (i.e. well above current water levels). For information regarding site selection and camp setup, click here.
If you'd prefer to stay in an established campground rather than backcountry camping, there are some options near the region, which we've listed below.
Public Campgrounds
Private Campgrounds
What to Do at
Gates of the Arctic National Park
If the immense solitude of the Gates of the Arctic has got you craving a restaurant meal, shopping trip, museum visit, or sightseeing adventure, then you're in luck. Despite the park's location, there are still some fun activities to do within Alaska that will have you back among humanity in no time.
Due to the remote nature of the national park, some of these places may require a few hours of travel, however, they're certainly worth the trip
Restaurants
Despite being so far from civilization, you can still grab a delicious meal or bite to eat in one of the nearest major cities, Fairbanks. Here, you'll find all sorts of cuisines and specialties. Our top 5 recommendations are listed below.
Type: Comfort food
Location: Fairbanks
Type: Korean
Location: Fairbanks
Type: Hawaiian
Location: Fairbanks
Type: Comfort food
Location: Fairbanks
Type: Japanese
Location: Fairbanks
Shopping
Need to pick up some camping supplies before you enter the wilderness? Or are you simply craving some retail therapy? Whatever your reason, you're sure to find a bounty of interesting shops in Fairbank
Arctic Travelers Gift Shop
For a wide variety of gifts, including those by Alaskan artisans, this place won't disappoint. It's perfect if you're stopping by Fairbanks on your way out of, or into Alaska. You can also expect reasonable prices (so your holiday budget should still remain intact)!
Location: Fairbanks
Craft Market Gift Shop and Craft Supplies
Speaking of gifts, this store has made a lot of dedicated fans out of those who visit it. Not only has it got your souvenirs and gifting needs sorted, but you can also pick up some craft supplies whilst in the area (which is perfect for anyone wishing to scrapbook their trip).
Location: Fairbanks
Gavora Mall
Fancy some serious retail therapy? This mall might be small, but it contains basically everything you need, including Frontier Outfitters, Woolly Rhino, Once Upon a Child, Gavoras Fine Wine, and more. It's great for picking up much-needed supplies whilst visiting the city.
Location: Fairbanks
REI
If you're planning on visiting the Gates of the Arctic National Park, you need to be prepared to rough it for a few days or weeks. This is where REI comes in handy, as it's got everything related to outdoor recreation that you could possibly need, including gear, footwear, and apparel.
Location: Fairbanks
Old Navy
If you're in need of some new threads, Old Navy will certainly not disappoint. This on-trend clothing store features apparel for visitors of all ages, including children and adults. You'll even find some fun accessories here too.
Location: Fairbanks
Museums
If severe weather is preventing you from accessing the national park (or you just want a fun and educational experience that you'll never forget), then there are also plenty of museums within Alaska that'll take your fancy.
Housed in the Chena Hot Springs Resort, the Aurora Ice Museum is the world's largest year-round ice environment in the world (making it a must-see for anyone traveling through Alaska)! The museum stays a cool 25° F inside and is created from over 1,000 tons of ice and snow.
Location: Fairbanks
If you love aviation, then this is the museum for you. It showcases interior Alaska's aviation heritage and features dozens of vintage planes and helicopters
Location: Fairbanks
Fancy experiencing Alaska Native art, music, stories and dance performances? At this center, you can find all the information you'll need for your visit to Interior and Arctic Alaska, plus explore world-class exhibits of Alaska's four seasons.
Location: Fairbanks
This museum features exhibitions and information about the Arctic ecosystem and Inupiaq culture, plus it houses a great bookstore in cooperation with Alaska Geographic. The on-site park rangers also run a variety of public programs for both adults and children.
Location: Kotzebue
If the children are getting restless, this museum is exactly what the doctor ordered. Not only is it designed specifically for children, but it'll allow them to stay entertained for hours as they enjoy the play equipment, watch live performances, and take part in educational workshops.
Location: Fairbanks
Sightseeing
Gates of the Arctic National Park is one of the largest national parks within America, so there's sure to be plenty of sightseeing opportunities within the park to keep you entertained for days (if not, weeks). When traveling to or from the area, however, we recommend that you keep your eyes out for the following intriguing landmarks.
Gobbler's Knob
Alaska is the land of the midnight sun and Gobblers Knob provides a stunning location to view this amazing phenomenon. This hill is located north of the Arctic Circle sign and south of Coldfoot, so it's a popular stop for those visiting the national park and preserve. Just don't forget to bring your camera!
Arctic Circle Sign
If you're within the vicinity of this famous sign, you won't want to pass up an opportunity to get a photo in front of it. If you're lucky, you may even spot some native wildlife nearby. Visitors also love stopping-by the Yukon River Camp store to pick up some Arctic Circle related souvenirs and gifts.
Finger Mountain
While traveling along the Dalton Highway, either to or from the park, keep an eye out for this iconic mountain. Shaped just like a finger, the mountain stands out from its surroundings and provides visitors with a great place to stretch their legs.
Creamers Field Migratory Waterfowl Refuge
This Wildlife sanctuary is also a landmark dairy farm, offering bird observation and nature education to visitors. You'll also love exploring the forest, wetlands, ponds, and open fields.
How to Get to
Gates of the Arctic National Park
Gates of the Arctic is a wilderness park, with no roads or trails into the parklands, so visitors must fly or hike into the park.
By plane
The nearest airport with major airline service and car rental is in Fairbanks, a 277-mile drive of more than 11 hours on the Dalton Highway. Most visitors take a charter flight from Fairbanks or coordinate with a private air taxi to reach the park.
There are several small airlines in Fairbanks that provide daily flights into the gateway communities of Bettles, Anaktuvuk Pass, and Coldfoot, allowing visitors to backpack from here to the national park and preserve if they wish.
By RV
Alternatively, you can drive or rent an RV to take you through Alaska, before parking at a campground in Fairbanks or Cold Foot and making the rest of the journey via plane (as RVs and vehicles are unable to gain access to the remote park). This is perfect for those not wishing to rough it in the region's backcountry and who simply wish to visit the national park just for a day. If you don't own an RV, RV rentals are available across the country.
View RV Rentals
Entering Gates of the Arctic National Park
No fees, passes, or registration is required to enter the park, however, visitors are requested to stop at one of the following visitor centers to attend a backcountry orientation:
Coldfoot Interagency Visitor Center
We are so excited that you're planning a trip to the Gates of the Arctic National Park, America's second-largest national park. At RVshare, it's our passion to help people get outdoors amongst Mother Nature and to experience her beauty firsthand. RVing is a wonderful way to experience the world around us and to turn the journey to the national park into its very own adventure. Whether you visit northern Alaska in an RV rental from us or not, we still want to hear all about your trip to this remote part of the world! Send us photos at [email protected] or tag us on social media and be sure to share any amazing details you want others to know about your experience. You'll even have a chance to be featured on our blog or social media channels!