Travel Inspiration
February 17th, 2020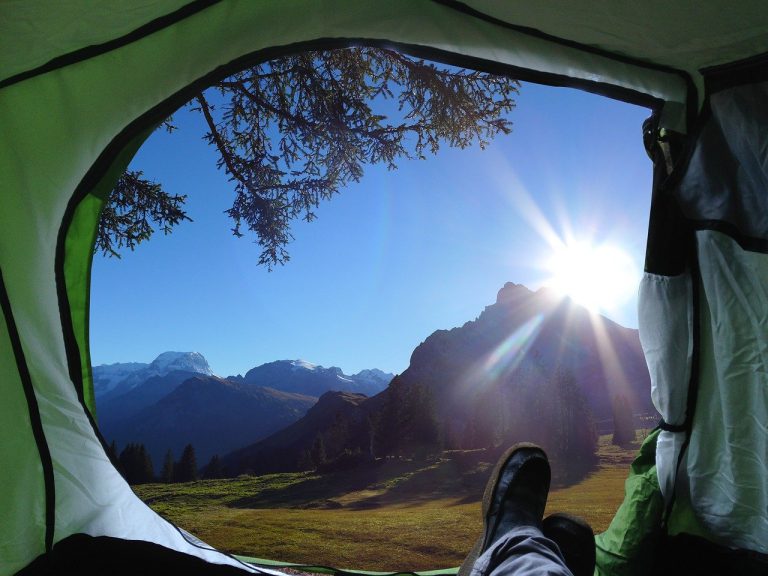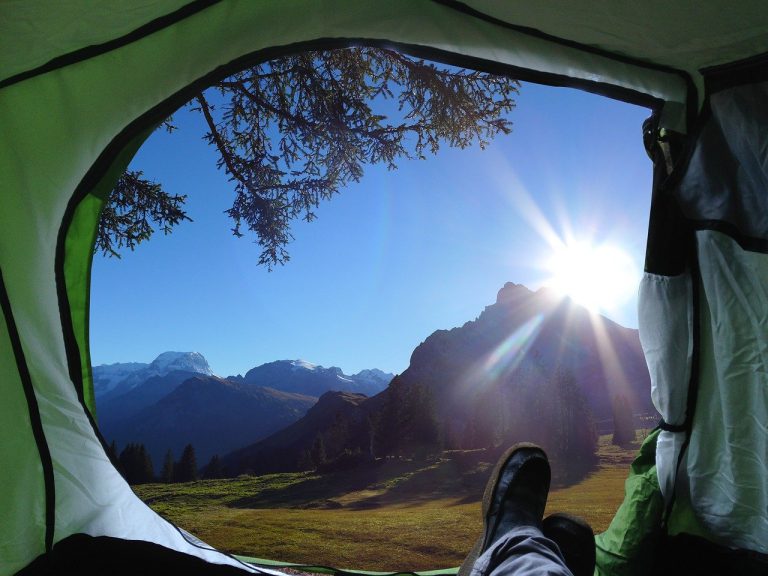 You already know that RVshare is the best place to go if you're looking to rent a motorhome or travel trailer. But what about camping tent rentals?
If you're looking to enjoy a more rugged adventure — but aren't quite ready to invest in your own set of gear — there are plenty of rent-a-tent camping options to get you set up to enjoy roughing it. In this post, we'll be focusing specifically on the best camping tent rentals in Los Angeles, so you Southern Californians can enjoy all of your many nearby natural resources without stressing out about finding an outfitter first.
The 4 Best Places to Rent Camping Gear in Los Angeles
Here are the best camping and gear rentals we could find in the City of Angels.
1. UCLA Recreation
If you're connected to the UCLA campus, you might consider becoming a member of the UCLA Recreation fitness center, which offers a wide range of classes, courses and trips as well as a rental center where you can borrow a variety of outdoor equipment. Camping gear like tents, ground pads, sleeping bags, tarps, and even bear canisters are all available, though you'll have to reserve the items in person — as payment is required, and can only be taken at the center itself.
Address: 2131 John Wooden Center, Los Angeles, CA 90095 (northwest corner)
Hours: Monday through Friday 10 a.m. – 5 p.m., during school semesters
Website
2. REI
This nationwide chain is well-known for its unique perspective on outdoor activities, hiring sales reps who double as adventure gurus to get you going in all sorts of fun sports. From hiking and biking to snowboarding and paddling, REI has you covered… and they also offer some excellent gear rentals, too.
Los Angeles is home to several REI locations spread across the greater metropolitan area, and many of them offer camping equipment rentals you can reserve by calling the store directly. Along with tents, sleeping pads, and other camping necessities, you might also be able to rent bicycles, climbing gear, paddling gear, technical clothing and more.
Address & Hours: Various; see the REI rental portal for full details
Website
3. Topanga Creek Outpost
Chances are you don't need camping and equipment rentals in the middle of the city. You need them out there where you're actually going to be doing your adventuring — and where better to head for a weekend away from the city life than Topanga Creek?
Topanga Creek Outpost doesn't offer camping equipment, but it does offer a full lineup of sturdy, high-class mountain bikes, which are a great diversion to add to any camping trip (or a way to get around in the woods to begin with).
Address: 1273 N Topanga Canyon Blvd, Topanga, CA 90290
Hours: 9 a.m. – 4:30 p.m. Monday, Tuesday, Thursday and Friday; 11 a.m. – 5 p.m. Saturday
Website
4. Arrive
Okay, you caught us: this camping equipment rental agency isn't actually based in (or limited to) Los Angeles. In fact, you can rent from Arrive no matter where you are in the contiguous United States.
Once you choose the gear you need from a long list of options, including not only tent camping gear but also specialty items like ski and snow wear, Arrive will ship them to you — and pay for you to ship the goods back once you're done with them.
With Arrive, you can choose from both a la carte items and camping packs that make it easy to just get out there and go.
You can get full details about its offerings and contact Arrive directly at its website.
Want to Seriously Improve Your LA Camping Trip?
Tent camping is awesome, don't get us wrong. We've even written guides on how to properly set up your campsite, as well as the difference between camping and glamping, the best pieces of tent camping gear and more.
But if we're being honest, we have to say renting an RV is the very best way to take your camping trip to the next level. And it's about so much more than just not sleeping on the ground.
When you travel in an RV, you have not only your own private bed, but also your own private bathroom, kitchen, and entertainment system along for the ride. It combines all the best things about being at home and traveling… which is probably why they're called mobile homes, after all.
RVing can also help you save money when compared to traveling by car and staying at hotels. Even a modestly priced hotel room can easily run more than $100 per night, while many RV camping sites are cheap, or even totally free, to stay in.
There is the rental price of the RV itself to take into consideration, and it's not nothing; at the big box stores, it's not uncommon to see rigs go for $300 per night or more. That's before you factor in all the extra costs, like mandatory insurance coverage, mileage charges, and fees… and also before you put even an ounce of gas in the tank to get where you're going.
But when you rent through the peer-to-peer RV rental marketplace, you get lower prices and great customer service. You're renting directly from one of our trusted owners, forming a personal relationship, but you're also protected by our user-friendly platform that ensures all monetary and communication transactions take place in a secure way. You never have to worry about the safety of your sensitive information, and each rental is backed by A-rated insurance coverage from start to finish… at no extra charge past the one you see advertised.
If you're looking for camping equipment rentals in Los Angeles, or just wondering, "How can I find the camping gear I need near me?" — we urge you to check out the listings available through RVshare in your area. Our campers come in every shape, size, footprint and style, so you're sure to find the perfect vehicle for whatever your camping needs.
Of course, even if you're tent camping, we've got your back on getting settled at your new site! Here are some helpful RVshare links that can help you make the most of your next camping adventure.
This post may contain affiliate links.