Travel Inspiration
Last updated on July 12th, 2023. Originally published on January 12th, 2022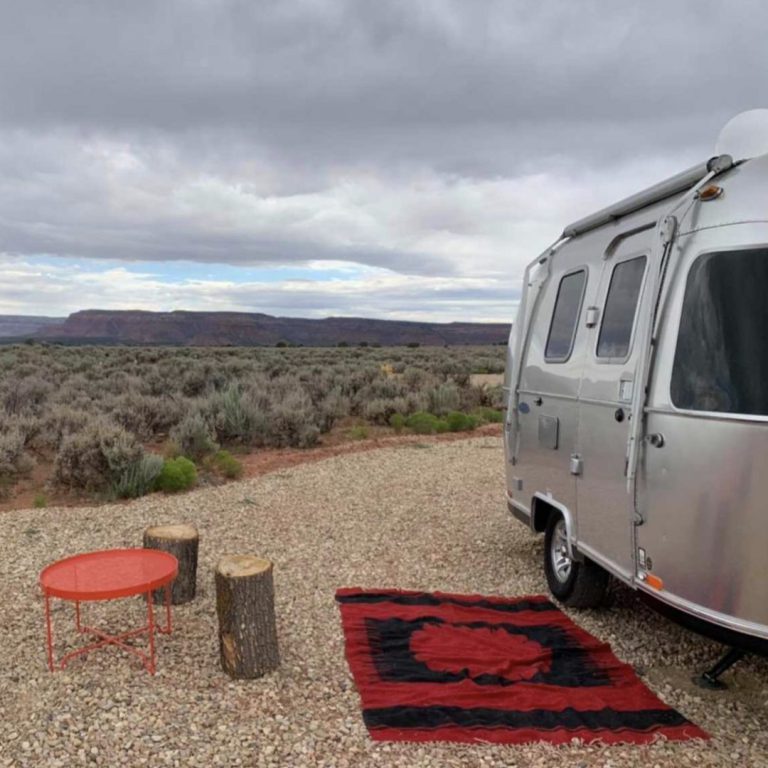 As more and more people hit the road in RVs, we are seeing RV-focused social media accounts pop up left and right. This is especially popular on Instagram, where campers will post photos of their RVs under a starlit sky, in front of a majestic mountain range, or parked on the beach.
Unfortunately, campsites like these aren't really the norm. Sure, you can travel to a beautiful place and leave the campground to check out the wonders of nature, but rarely is your RV actually parked in the middle of the beauty. RV parks tend to be pretty alike from one to the next, and are often nothing more than a parking lot with hookups—a place to park while you do your exploring.
The good news? There are exceptions to this rule. There are campgrounds and boondocking spots out there that do allow you to park in the kinds of beautiful spots you see so often on Instagram. These places are absolutely magical, as they allow you to wake up in a natural wonderland, sit outside with your coffee as you enjoy the picturesque landscape, and of course, snap some incredible photos to share to your own Instagram account.
The only problem? Finding these amazing campsites is tricky. Lucky for you, we've compiled a list of the most Instagrammable campsites we've found. Head to one of these spots and you're sure to get some amazing photos!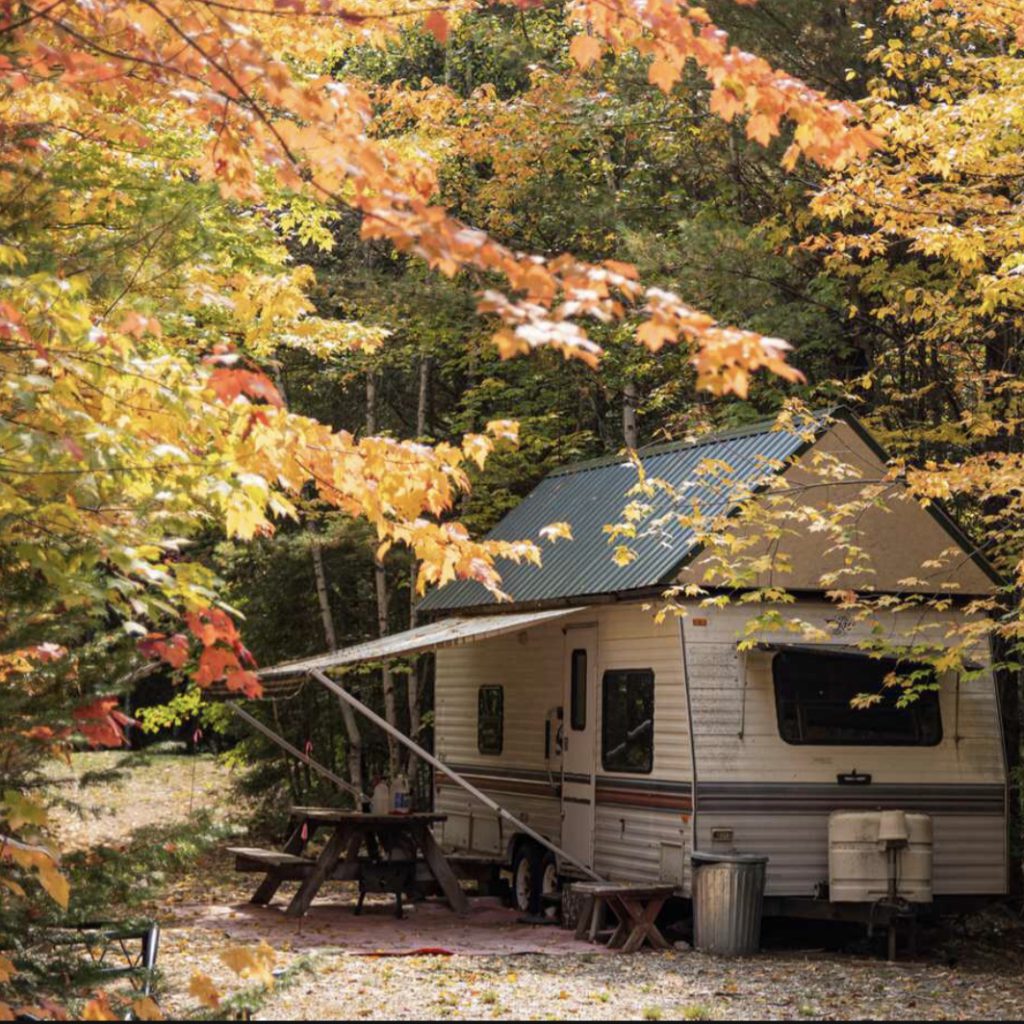 Wild Fox Cabins and Campground
Lakeville, ME
Maine is definitely one of the most picturesque places in the United States. Therefore, it should come as no surprise that Wild Fox Cabins and Campground in Maine is on our list.
Located on the beautiful Junior Lake, this campground features gorgeous campsites that are nestled into the lovely Maine woods. Nearly every site is a photo-worthy spot, especially in the fall months when the leaves are brightly colored.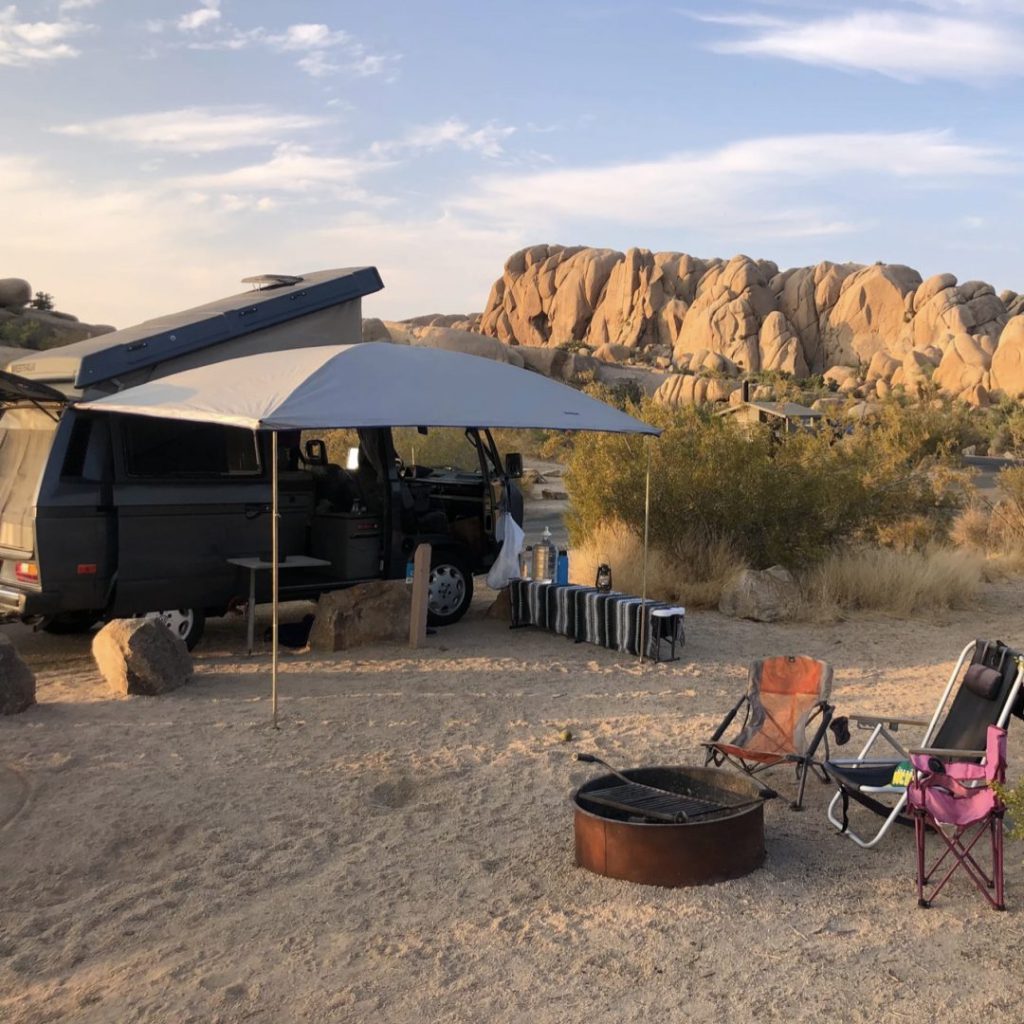 Jumbo Rocks Campground
Joshua Tree National Park, CA
Located just outside of the incredible Joshua Tree National Park, Jumbo Rocks Campground is a wonderful place to park your rig. The campsites are in surprisingly close proximity to some enormous boulders and rock formations, which are fun to climb and create a unique and beautiful backdrop.
On top of that, the sunsets in this area are spectacular, providing even more opportunities to snap some Instagram material.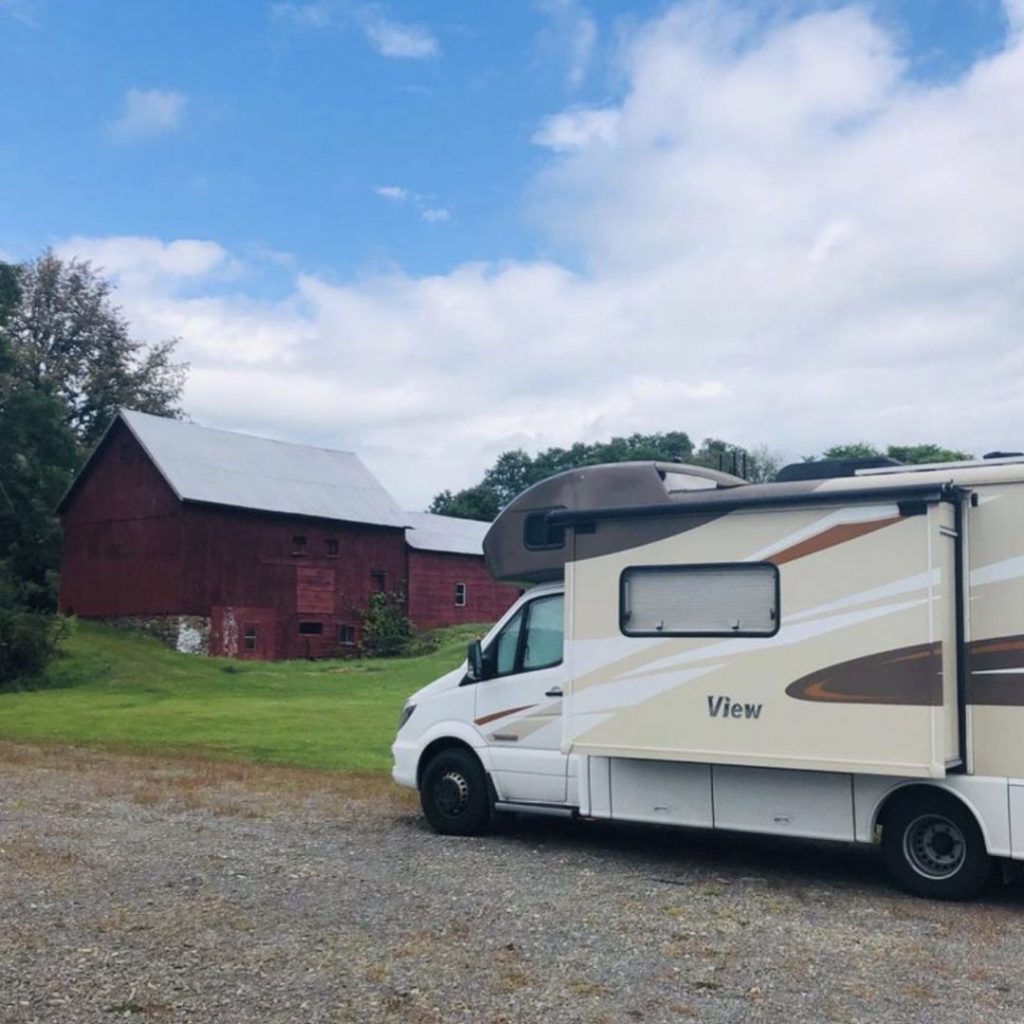 Fly Creek Cider Mill
Cooperstown, New York
A fantastic Harvest Hosts location, Fly Creek Cider Mill allows campers to park for a night or two on their property. The RV parking area is set right in front of a super cool red barn and the whole area is bright green in the summertime, creating a lovely contrast between the sky, barn, and grass and trees. On top of that, the mill provides some great opportunities for family fun and photos of the kids.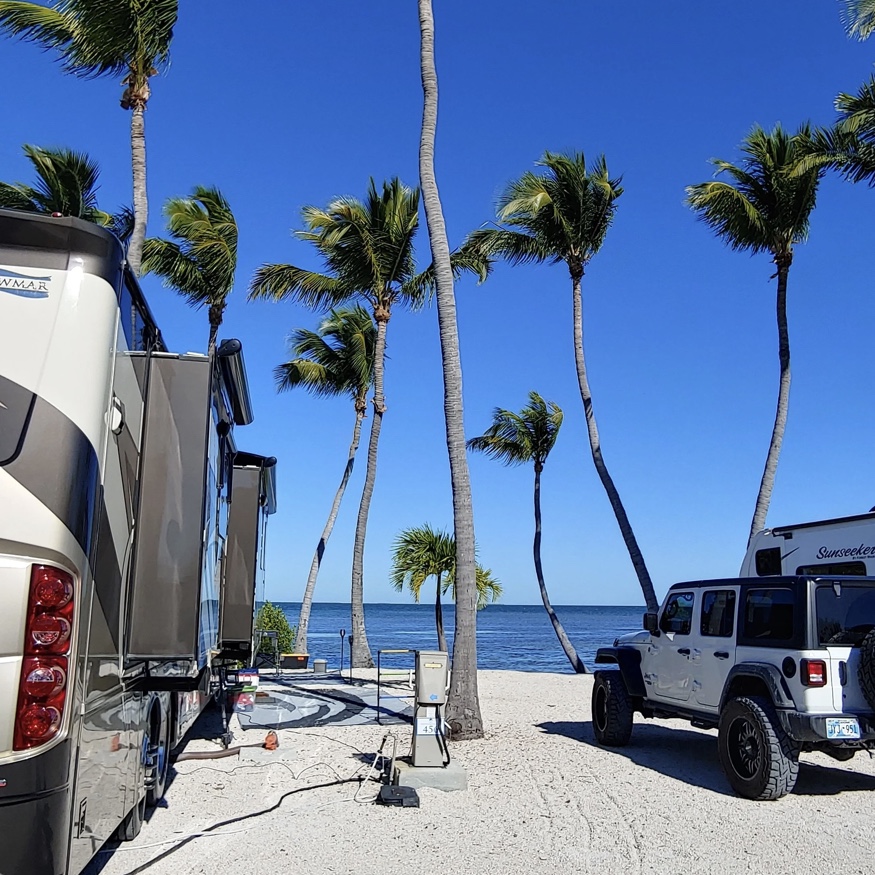 Sunshine Key RV Resort
Big Pine Key, FL
If the ocean is more your jam, we highly recommend heading down to the Florida Keys to grab those Instagram shots.
While the sites at Sunshine Key RV Resort can be fairly packed together, if you can manage to book a waterfront site, you can definitely get some amazing photos of your rig sitting in front of the bright blue water with palm trees blowing in the wind.
Of course, you'll also want to snap some photos of your adventures in the Keys as well!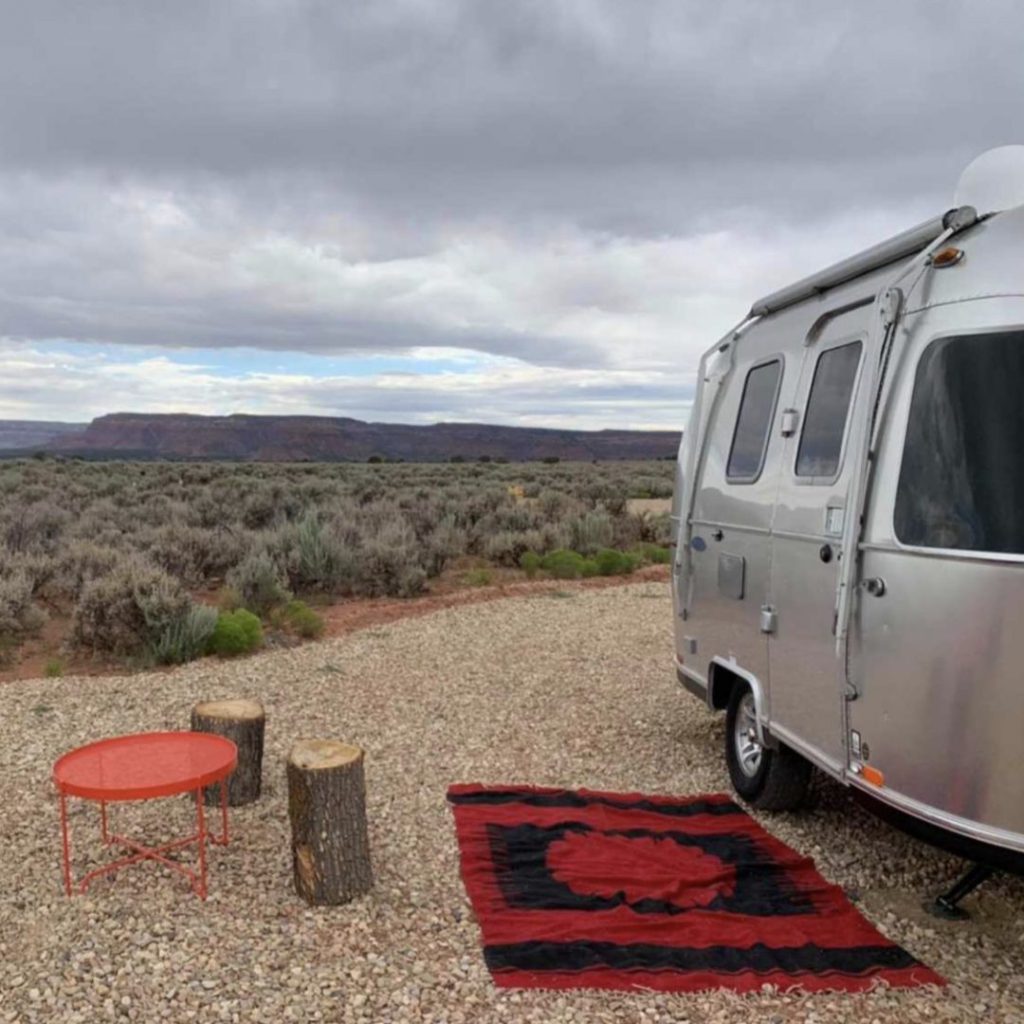 Dark Sky Campground
Kanab, UT
The ideal place for those wide open desert shots, Dark Sky Campground is set in the lovely state of Utah. It features breathtaking rock formations on one side and empty desert on the other. Best of all, the dark skies are crystal clear and perfect for stargazing and nighttime photo shoots. On top of all that, the campground is just a few minutes from the city of Kanab, presenting even more awesome photo opportunities.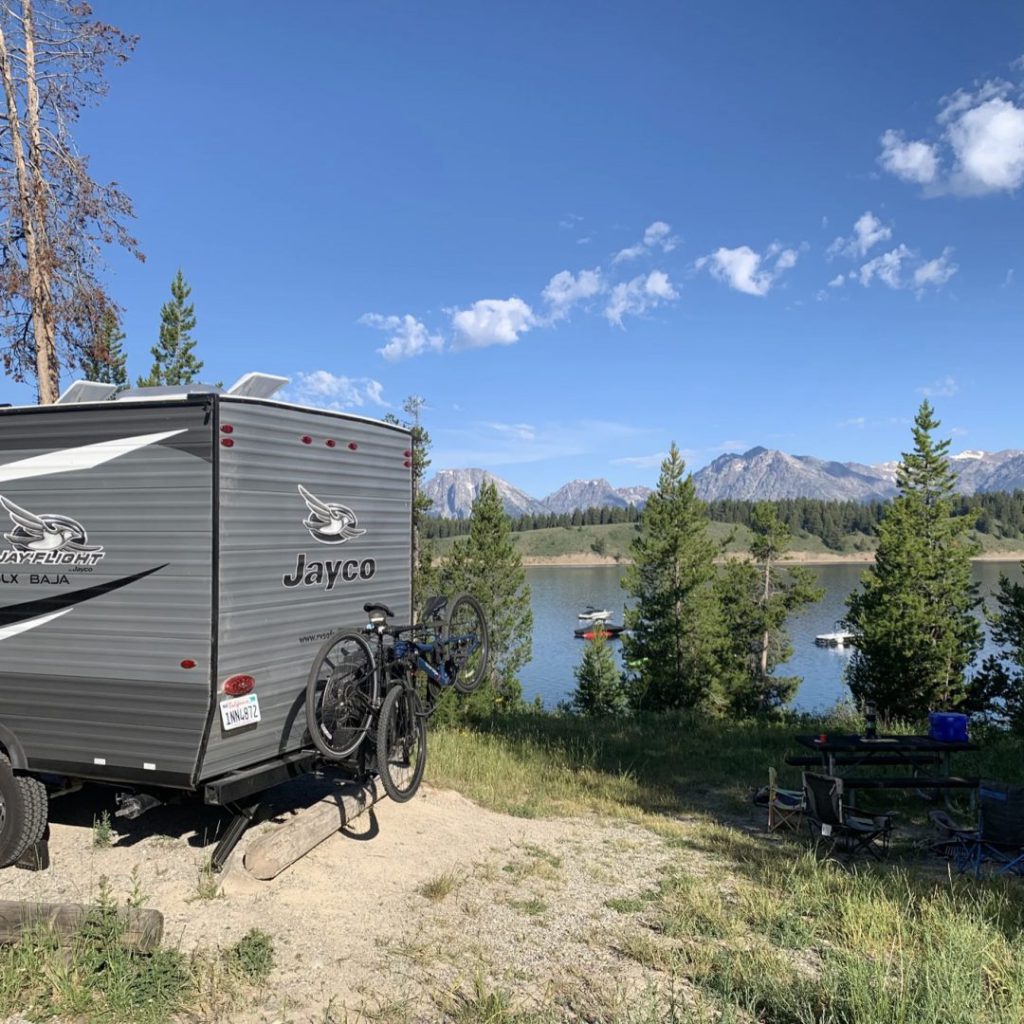 Signal Mountain Campground
Grand Teton National Park, WY
What about a campsite photo that includes mountains? We recommend heading to the beautiful Grand Teton National Park for that!
Signal Mountain Campground within the park offers electric spots for smaller RVs, some of which are set in front of the most beautiful view of Mount Moran. Snagging one of these spots isn't easy, so be sure to book as soon as you can and get ready for some amazing pictures, both in your campsite and in the park.
— Finding More Instagrammable Campsites —
Want to find even more gorgeous places to park your RV? Try checking the following places to find instagrammable campsites where you plan on traveling. Be sure to look at photos on The Dyrt before you go to make sure the views are what you're looking for.
HipCamp
Hipcamp is probably going to become a favorite. Connecting you to over a million campsites on private land, this site makes it easy to find campsites that are sharing-worthy. You know the ones you are unique, special, and the best part secluded and private! From blueberry farms to lakeside spots and everything in between. Unlock new access to unexpectedly beautiful places booking through Hipcamp and be ready to fill up your camera roll!
Harvest Hosts and Boondockers Welcome
Harvest Hosts (use code RVSHARE for a discount) and Boondockers Welcome have some of the most beautiful campsites out there. Both of these membership programs allow you to park on private land, and often that land is part of a farm, vineyard, or another beautiful spot.
A huge number of these sites are very Instagrammable, as are the experiences that come along with staying on many of these properties.
BLM and National Forest Service Land
While we didn't list any of them above (because they aren't reservable), some of the most Instagrammable spots in the country are going to be on BLM (Bureau of Land Management) and National Forest Service land.
These spots are completely off-grid, meaning you have to be prepared to fend for yourself, but the tradeoff comes in the form of incredible views in the middle of the wilderness. To top it all off, camping on these lands is free for 14 days.
National Parks
Our country's national parks are simply stunning. Therefore, it only makes sense that some of the prettiest and most Instagrammable campsites in the country would be set in and around these parks. We mentioned a few of these places above, but if you're looking for more photo-worthy spots, be sure to check national parks campgrounds everywhere your travels take you.
State Parks
State parks also tend to be very pretty places, and many are definitely Instagram-worthy. To make a good thing even better, state park camping is almost always some of the most affordable camping around. Be sure to look at the state parks in the area you plan on traveling to to see if any might suit your needs.
There you have it: six amazingly Instagrammable campsites all across the United States, as well as some tips for finding even more beautiful camping spots. Of course, these tips don't do you much good if you don't have an RV. This is where our rental RVs come into play. Rent one today, book your Instagrammable campsite, pack your camera, and get ready to get some awesome photos!
This post contains affiliate links. RVshare may receive compensation if you make a purchase after clicking on a product or service link.