RV Parts & Accessories
October 26th, 2020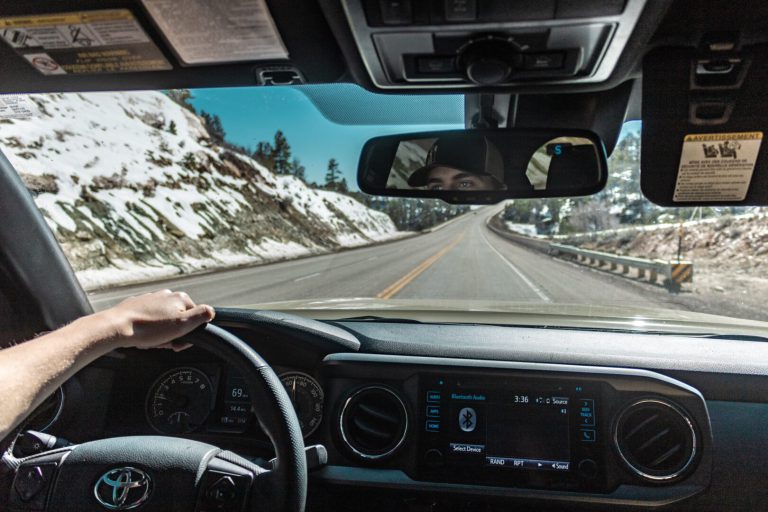 Best 2022 Trucks for Towing a Travel Trailers
Travel trailers are fantastic things to have. That said, they are pretty pointless if you can't, well, travel with them, and in order to travel with your travel trailer, you will need a truck that can tow it.
Depending on the size and weight of the trailer in question, finding a truck that can do the job may not be too difficult at all. However, the bigger the trailer, the more powerful your truck is going to need to be. Either way, there are a variety of things you'll want to be keeping an eye out for when choosing the best pickup for towing your trailer.
If you don't know anything about trucks, shopping for the best truck to pull travel trailer or fifth wheel RVs can feel overwhelming. Lucky for you, we've done a lot of the legwork for you. Read on to discover best 2022 trucks for towing a travel trailer.
What's the Best Truck for Towing a Travel Trailer?
So what are the best trucks to pull travel trailers in 2022? To be honest, there is no one-size-fits-all answer to this question. The right truck for you might not be right for the next guy.
Because the "best truck" can vary from person to person, we encourage you to carefully consider the size and weight of the trailer you'll be towing in order to be sure the truck you choose can handle it. Additionally, you may want to consider things such as towing packages (whether included or optional) when making your decision. Finally, your personal vehicle preferences should also be factored in, so you get all the features you love in the vehicle you'll be traveling in.
All that said, there are a handful of vehicles that do stand out as the best 2022 trucks for towing a travel trailer. Let's dive in and discuss these standout choices so you can narrow your options to the best of the best.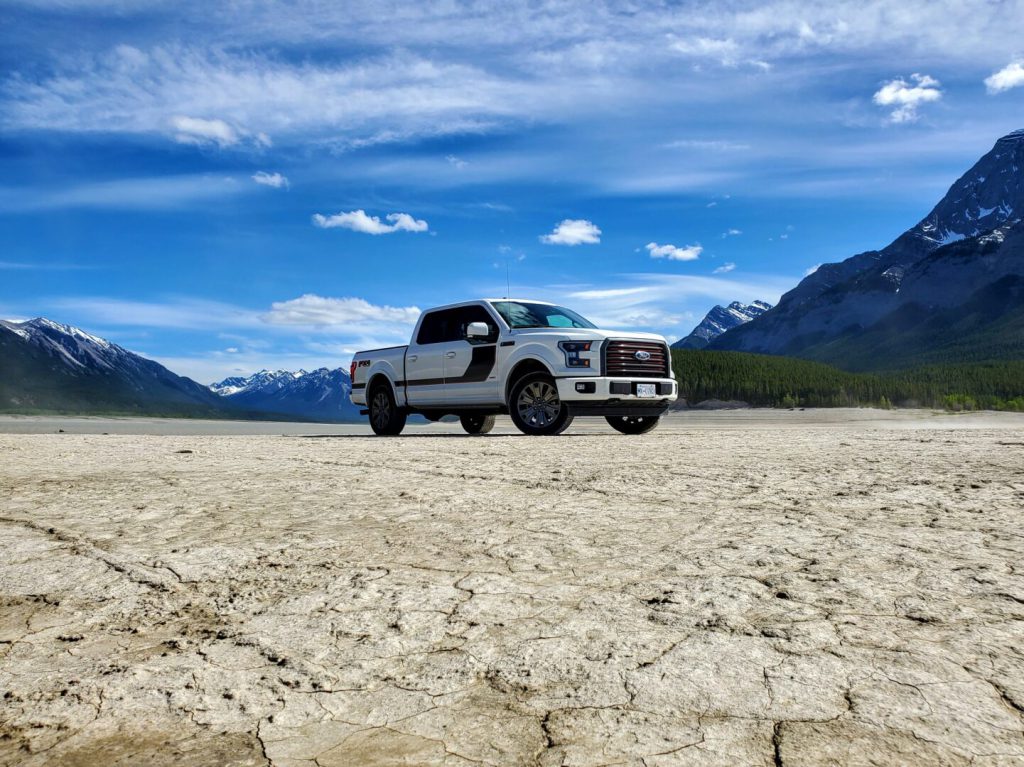 Best 2022 Trucks: Full-Size Classic Picks
If you plan on towing a medium- to large-size travel trailer, a full-size pickup is the way to go. In fact, there are some trailers that might even require a ¾-ton or 1-ton pickup. If you need a full-size or larger truck to tow your travel trailer, these are the ones we recommend.
Ford F-150
A classic option used by a huge number of RVers, the Ford F-150 is a beast to say the least, and their 2022 model is expected to be the best yet. The plans for this truck include a number of incredible upgrades, including a tow capacity of as much as 11,300 lbs, depending on certain options.
Of course, if you need to tow a fifth wheel or a very large trailer, you could always go with one of the bigger Ford trucks, such as the F-250 or F-350.
Dodge Ram 1500 TRX
Another awesome full-size pickup for towing is the 2022 Dodge Ram TRX. This vehicle was built with off-road adventures in mind, making it an ideal choice for those who plan to drive on rough roads or do a lot of boondocking.
38-inch tires, 11.8 inches of ground clearance, and eight driving modes mean you'll be safe and happy driving on any type of terrain.
As far as towing goes, you can expect to pull up to 8,100 lbs with this truck. Not only that, but the Supercharged 6.2L Hemi V8 engine with 650 lb-ft of torque and an 8-speed automatic transmission will allow you to do so with ease.
Chevrolet Silverado
Like the Ford F-150, the Chevy Silverado 1500 is one of the most popular pickups in the RV community. While this truck can't tow quite as much as the F-150, it's tow capacity of 8,900-11,000 lbs is nothing to scoff at. We love the features in this truck, especially the Multi-Flex tailgate, enhanced camera technologies, and the adaptive ride control available on the High Country models.
If you do find you need more tow power but want to stick with the Chevy brand, there is always the option of going with the Silverado 2500 or 3500. Both will give you more power, while also offering the comforts of the 1500 model.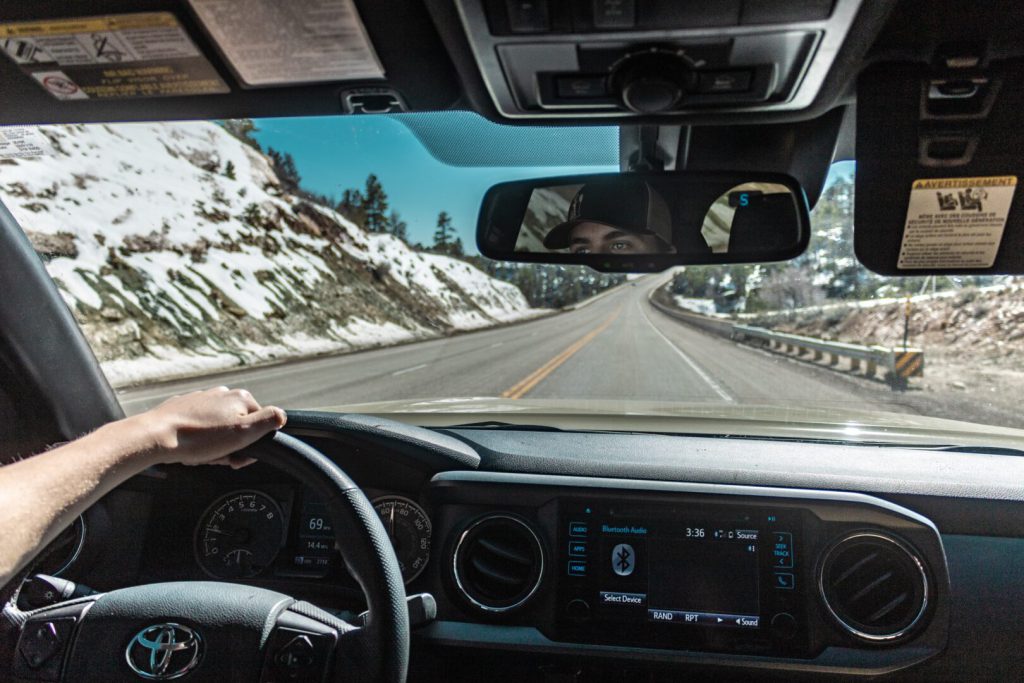 Best 2022 Trucks: Mid-Size and Small Options
Those who choose smaller trailers and pop-up campers have more tow vehicle options to pick from. While they certainly could choose a hefty full-size pickup, the smaller trucks on the market may also be able to get the job done. These offer better gas mileage and tend to be easier to drive and park, giving campers plenty of reason to consider a smaller truck if it is able to safely tow their trailer.
Chevrolet Colorado
In the past, the Colorado wasn't great for towing. However, the recently restyled version is more powerful and ready to tow your trailer. It's 3.6L V6 engine allows users to tow up to 7,000 lbs, and this capacity goes up to 7,700 lbs when you choose the 2.8L Duramax Turbo-Diesel engine.
The "tow-haul mode" package available for the Colorado helps with acceleration while towing. It also raises downshift points and uses engine compression to help slow the truck when braking.
Ford Ranger
The smaller Ford option is the Ranger. This mid-size truck is a good, solid vehicle, and the 2022 model offers some new options that you're sure to love.
One of these options is the Tremor Off-Road package, which increases the ground clearance of the vehicle, improves the suspension for off-road driving, and upgrades the vehicle with heavy-duty-all-terrain tires. Another upgrade is the towing package, with which the Ford Ranger will be able to tow up to 7,500 lbs.
Toyota Tacoma
There once was a time when the Toyota Tacoma was considered a compact pickup. However, the 2022 model of this truck is beefier, stronger, and ready to go camping.
While the standard towing capacity of the Tacoma is a mere 3,500 lbs, the V6 Tow Package offered for the truck brings this number up to 6,800 lbs! Not only that, but for its size, this is a fabulous truck for taking off-road, as the ground clearance is a full 9.4 inches.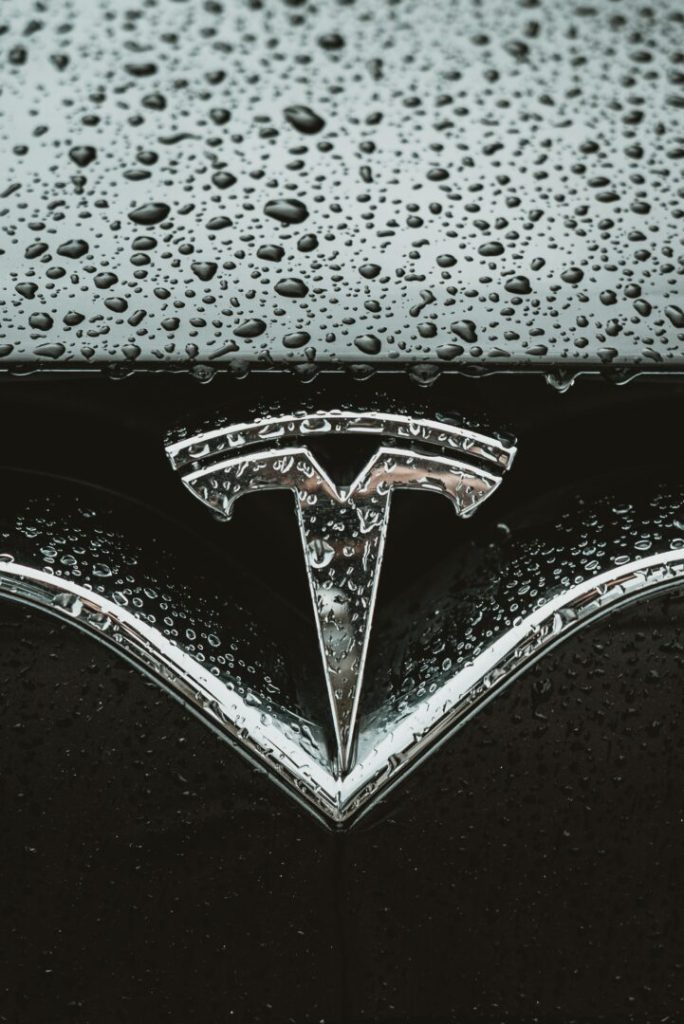 Electric Towing Trucks
Finally, our discussion of the best truck for pulling a travel trailer simply must include the towing vehicle of the future: the electric truck. That's right, all-electric trucks capable of towing travel trailers are available for purchase in 2022! This is absolutely incredible news and is definitely a step in the right direction that is sure to thrill the eco-conscious RVers out there.
Rivian R1T
Brand new to the market and doing something that is essentially unheard of, the Rivian R1T requires no fuel, will tow a trailer, and hit the roads back in 2021.
Surprisingly, this vehicle can tow up to 11,000 lbs, meaning it'll pull almost any travel trailer out there. Additionally, it has up to 750 HP and can go from 0 to 60 in as little as 3 seconds.
We love the storage space in and on this truck, and find it ideal when out camping. The fact that it can wade up to 3 feet is pretty fantastic too, as it allows campers to take their adventures places they've never gone before.
Tesla CyberTruck
The Tesla CyberTruck has a very futuristic look. This is fitting considering it may well be the future of RVing. It is available to order today and should hit the roads by the end of this year. In our opinion, it is well worth waiting for.
This truck boasts a full 7,500-lb towing capacity. This can be increased by adding motors:
The dual motor AWD model provides a 10,000-lb towing capacity.
Meanwhile, the Tri Motor version can tow 14,000 lbs, meaning it can handle almost any trailer out there.
There you have it, the best 2022 trucks for towing a travel trailer. While there isn't a single best truck for towing travel trailers, there are several standout options, and one of them will almost certainly fit your towing needs. By selecting from this list, you can rest easy knowing you're choosing well and that you'll have plenty of fantastic towing adventures in the near future.
Prefer to tow with an SUV rather than a truck? Luckily, there are plenty of great SUVs that can tow as well. Check out our guide on this topic to learn which SUVs are the best for RVers like you.
Also recommended: Ultimate RV Battery Guide