Top RVs Nearby
Vacation Trailer Rentals
Are you thinking of going on a road trip this year? Why not rent a trailer? Instead of spending your money on hotels and traveling from place to place, you'll be able to bring your accommodations along with you! RVing is affordable and fun, and best of all, it gives you the freedom to explore the country at your own pace!
These days, renting an RV is fast and easy. You can do most of the preliminary research and planning online, watch driving tutorials, and book reservations, all on your computer or smartphone. There are hundreds of options for renting an RV, whether you rent from a big-name chain or small business. Renting an RV is so easy, the hardest part is figuring out which trailer is right for you!
Types of Trailer Rentals
As you start searching the internet for vacation trailer rentals, you'll start to see lots of options. Small trailers, big trailers, fifth wheels, pop up campers – the options are virtually endless. The trick is figuring out the size, layout, and towing style that suits your needs. You'll likely come across these trailer types during your search:
Mini teardrop trailers. These lightweight towables are the smallest of the bunch. Teardrop trailers usually range between eight to 10 feet long. They have enough room for one or two people to sleep comfortably, and many models have a small cooktop on the outside. Teardrops are so small and lightweight that you can tow most models with a regular car.
Pop-up campers are so aptly named because they, well, pop up! When you arrive at the campsite, you'll use a crank to raise the roof and open the sides. With a hard roof and canvas sides, pop-up campers are best for camping in nice weather. They tend to be between eight to 16 feet long, and can comfortably sleep up to four people.
A-frame campers are hard-sided pop-up campers. Just like pop-ups, A-frame campers are encased in a box that you open using a crank. The difference is that the sides are hard vinyl, not canvas. The two sides come together in an apex, lending the A-frame its shape and name. They range from 10 to 18 feet in length and can accommodate two or three people.
Travel trailers are what most people picture when they think of towable RVs. They come in a vast array of sizes and floor plans. The average length is between 21 to 28 feet, though there are some models as long as 35 feet! Travel trailers come packed with all the comforts of home, including a kitchen, a shower, and sleeping spots for up to six people. Towing a travel trailer takes a little bit of practice since they are pulled behind a truck and can sometimes sway quite a bit.
Fifth wheels are some of the most luxurious and comfortable trailers on the market. These behemoths can be anywhere from 22 to 40-feet long and can comfortably fit up to eight people. Unlike travel trailers, fifth wheels attach in the bed of your truck, right over the axle. This makes for a more comfortable driving experience, with less sway and more stability. The layout also allows for a bit more privacy; there's usually a bedroom in the back and a second one in the "bunk" at the opposite end.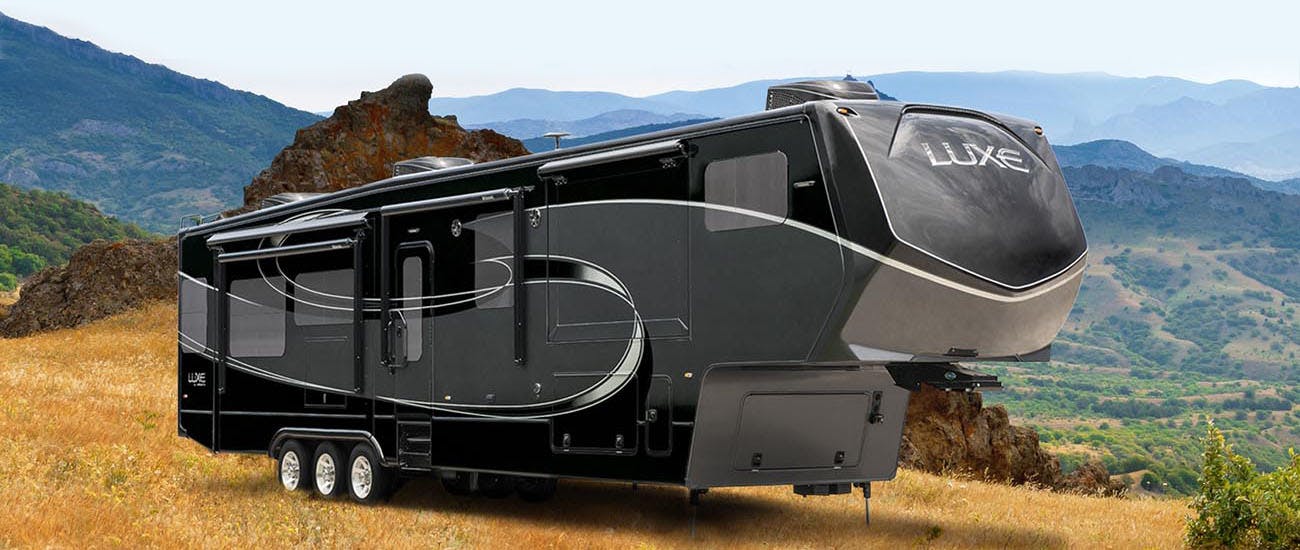 Where to Find a Trailer for Rent
There are countless ways to find a trailer vacation rental. Many big-name rental chains carry a variety of travel trailers and pop-up campers. Some carry fifth wheels as well. However, their inventories can be somewhat limited to just a few types. If you're looking for a specific trailer, or something more unique, RVshare is going to be your best bet. Here's why:
Our massive inventory spans the entire country. Because we connect RV owners and renters directly, we have members all over the United States. You'll find any type of RV you can dream up, from vintage teardrops to luxury fifth wheels (and everything in between).
The RV owners are in control of the rentals themselves, meaning they decide on rental rates and terms. Often, you'll find an RV rental for much less than you would at a traditional dealership.
You get to work directly with the owner, too. We find it helps streamline the process – if you have to ask a question, simply message the owner using the integrated messaging feature. Here's a hint: maybe now's the time to try your hand at negotiating!
You'll still get a ton of liability coverage, just like you would with a big chain rental service. We include up to $1 million in liability coverage and free, 24/7 roadside assistance. As for auto coverage, many RV owners will let you hop on their plan for a small daily fee.
The RVshare interface is super easy to use, and everything you need to know about the RV is right there in the listing. Many dealerships go to great lengths to disguise their extra fees and confusing rental terms. Ours are straightforward and all in one place. You'll be able to see daily rates, mileage limitations, security deposits, insurance costs, and any extra expenses on one page.
The platform includes a review feature, where previous renters can rate and write reviews about the owner. That way, you can "get to know" the RV owner before you rent from them.
Lastly, we offer 5% cashback rewards that you can use toward your next booking with RVshare!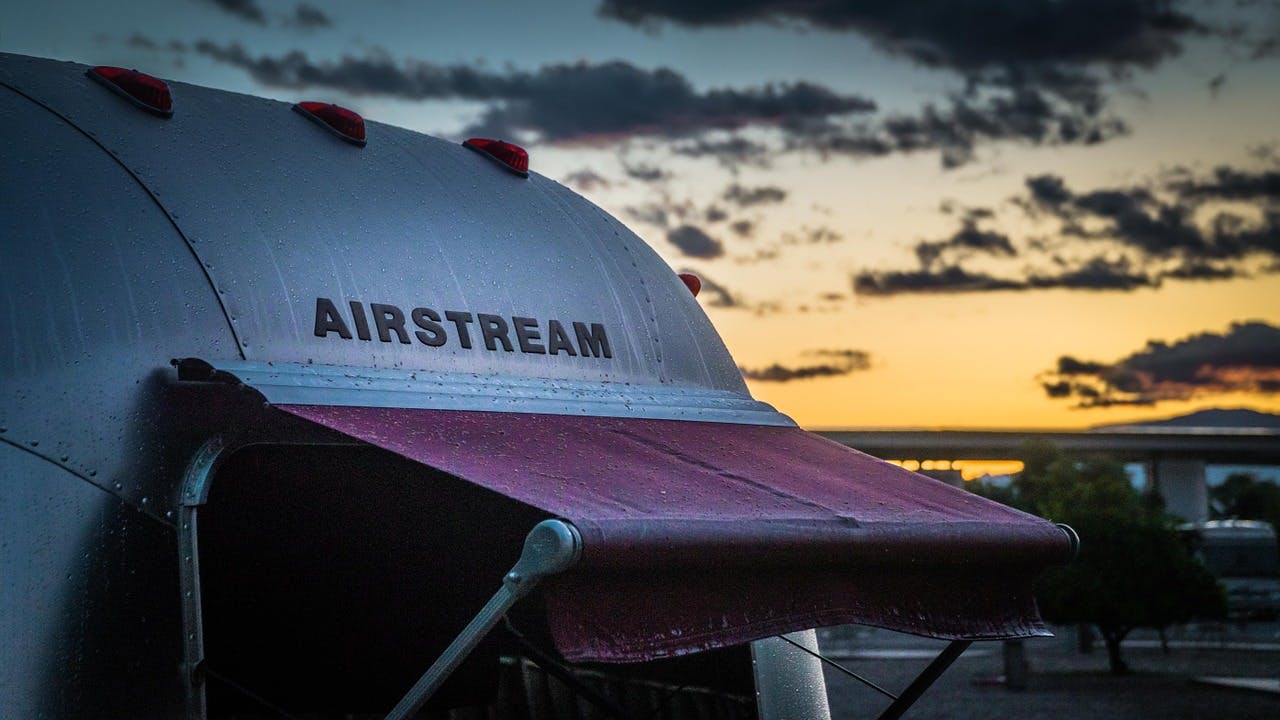 Closing Thoughts
With all the different trailer types and sizes out there, finding your dream vacation trailer rental might seem like an arduous task. Do you want something small and lightweight? Or would you prefer the height of luxury in an extra-large fifth wheel? You could even rent a vintage trailer and turn heads wherever you go! Ultimately, the choice is yours, and exploring all the different types of trailers is almost as fun as exploring the great outdoors (almost). Good luck!