Top RVs Nearby
How to Find Small Campers for Rent (And Why You Should Rent One)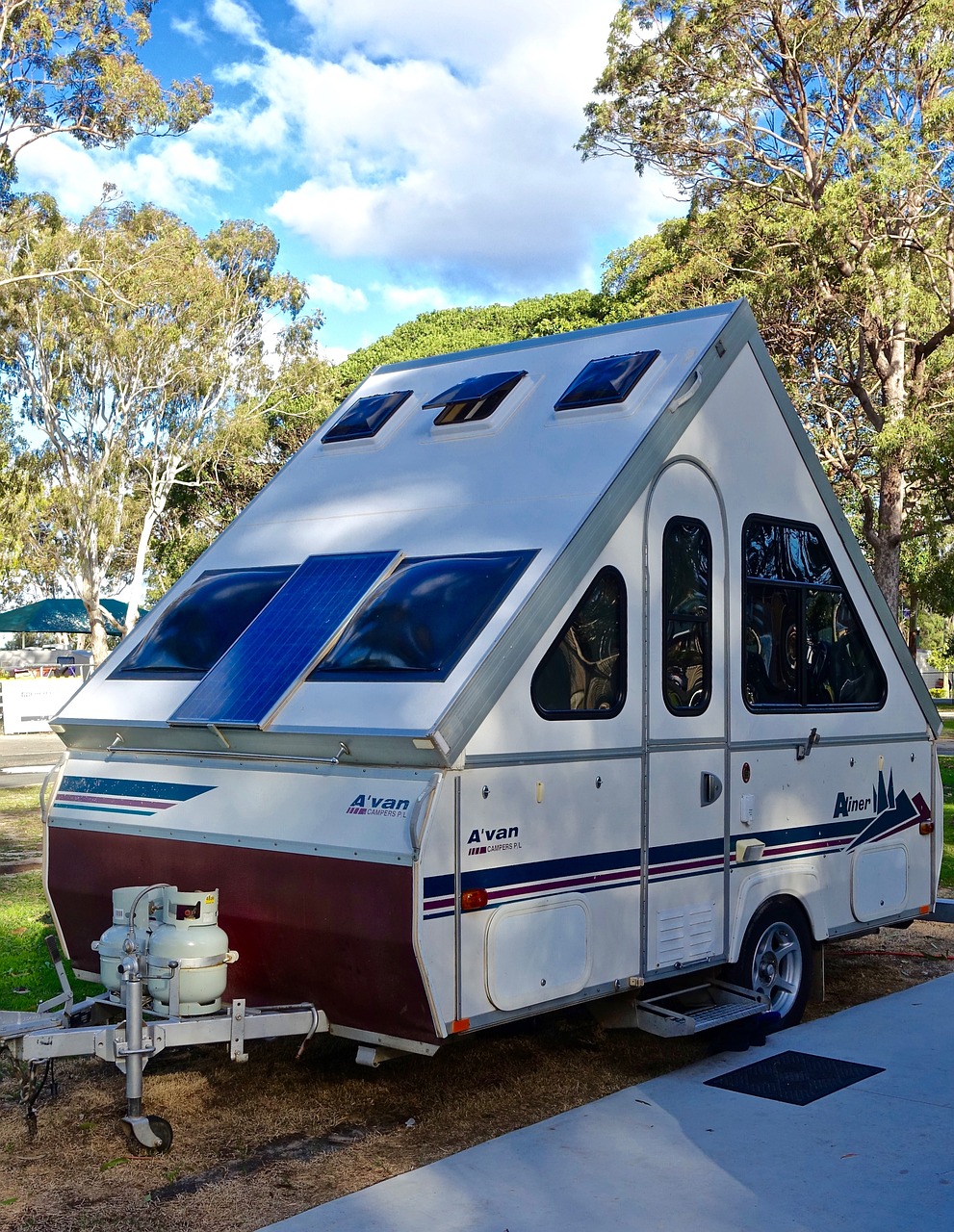 Small campers have the best of both worlds when it comes to RVs. With all the amenities of a full-sized RV in a smaller space, you have more opportunities to camp in remote places. If you're planning a vacation this summer, why not consider a small camper rental? You'll be able to explore the country without spending your savings on hotel stays and plane tickets.
Everyone knows that RVs are a great way to camp – you have all the comforts of home right within an arm's reach. If you don't like roughing it in a tent, the RV lifestyle will suit you perfectly. No more uncomfortable sleeping arrangements. No more unbearable temperatures. And best of all, no more going to the bathroom in the woods! These days, finding a camper to rent is fast and easy. A quick search online will pull up rentals of all shapes and sizes.
Compact and Convenient – Small Campers
Small camper rentals offer affordability, comfort, and convenience. There are many different versions of small campers: pop-ups, small trailers, van conversions, and many more. Here are the most common types of small campers:
Pop-up campers. These little towables are the smallest of the bunch. Think of them as beefed-up tents. It's a trailer that you tow behind you and pop the sides up using a crank. They have hard tops and canvas sides, a bed on either side, and a kitchenette in the center. They're great for warm months since the screened windows let in the fresh breeze.
Small, towable camper trailers come in an array of shapes and sizes, like teardrop campers, A-frame campers, and traditional travel trailers. Teardrops are the smallest at 10 feet long or less. A-frames tend to be between 12 to 15 feet long. Traditional small trailers can be anywhere from 13-feet to 20 feet in length.
Class B RVs are motorized RVs, meaning you don't have to tow them. They're converted vans that have a sleeping area, kitchen, bathroom, and sometimes, a shower. They range in size from 16 to 23 feet. They're perfect for newbie RVers who don't have experience towing or don't want to drive a large motorhome.
There are also small versions of Class C RVs, which are also motorized. Like Class B's, they're built on van or truck chassis' and are easy to drive. However, Class C's have an extra bunk over the driving area, so they can sleep more people. Compact Class C's are the largest on this list, coming in around 24 feet. A Class B+ would also fit into this category; they're larger than a regular Class B but slightly smaller than a Class C.
Why Go Small?
Whether you're looking for a motorized RV or a small pull behind camper rental, you won't have to look far. Small campers are a popular choice because they are affordable and easy. They also have several advantages over large RVs:
Towable campers are the most affordable small camper trailer rentals out there. They're a great option if you're traveling on a budget. Small motorized campers are affordable, too, and you'll get a lot more miles per gallon.
Towing a trailer can be tricky, but it's not so bad with a smaller trailer; you won't notice the sway as much as you would with a large one. If you need to go into town once you're set up, just unhook the camper and go!
Class B's are just right for a solo traveler or a traveling couple. You still have all the amenities you need, but the shorter length allows you to park just about anywhere. If you're into stealth camping, you should look for small RV camper rentals like Class B's.
You can still travel with a group in a small RV! Class C's can comfortably accommodate four or five people since they have the extra bed over the cab. Split the rent four ways and save more money!
How to Rent a Small Camper Trailer
Renting an RV has never been easier. Thanks to peer-to-peer sites like RVshare, you can find rentals virtually anywhere. P2P networks connect RV owners and renters across the nation. The owners use the platform to list their rental, along with the rates they choose. This benefits you, the renter, in several ways:
Rates are usually cheaper than other rental services because the owners pick their prices. Plus, all the security deposits and mileage fees are right in the listing. No more reading through fine print!
You can communicate with the owner directly. Use the messaging feature to ask questions, get to know the owner, and even negotiate prices!
Since the network is nationwide, you can find almost any type of RV you can imagine. So whether you want to rent a small camper, a vintage trailer, or something else, you'll find them all in one place.
You'll still have the same liability coverage and roadside assistance you would get with a big-name rental company.
You can read reviews from other renters to help you decide between your options. The reviews are part of the listing, so you don't have to search all over the internet like you do with other companies.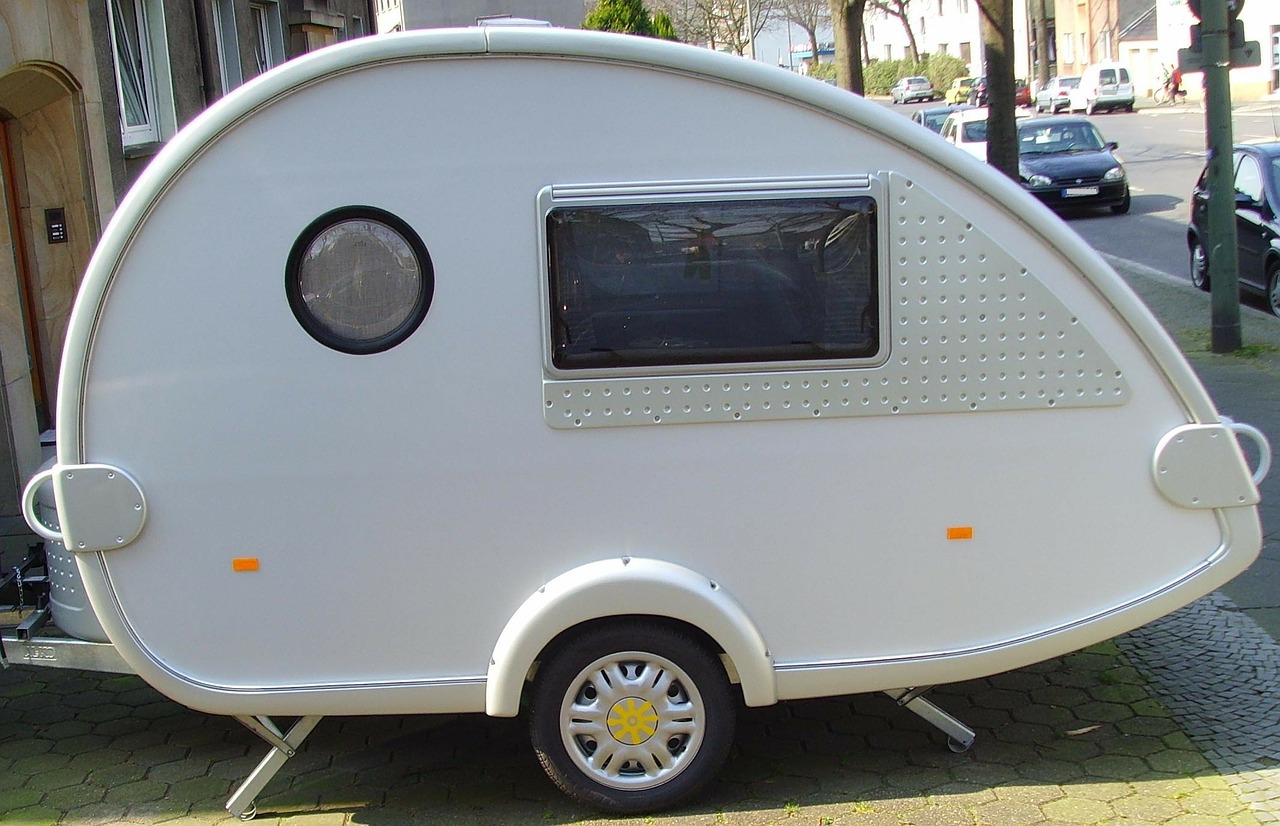 Average Rates of Small RV Rentals
Wondering how much it costs to rent a small camper? The answer might surprise you! They're the most affordable option on the RV rental market. Keep in mind that if you book far enough in advance, you might save even more money; many rental services offer discounts for off-season rentals and longer stays. Generally, you can find small campers for rent in the following price ranges:
Pop-up campers are the least expensive; you can find one for around $60-$80 per night.
Hard-sided towables, like teardrops, A-frames, and compact trailers range from $80 -$120 per night.
Class B's can be anywhere between $100 - $250 per night, depending on the model. For example, Sprinter vans tend to cost the most.
Class C's are the highest on the list, and usually cost between $150 - $300 or more.
Conclusion
Small campers offer a comfortable and convenient way to travel, regardless of whether you get a towable or a motorized one. They have everything you need for the perfect vacation; yet are small enough to park in even the tightest of spots. Start searching for small camper rentals in the USA now, and get ready to plan your next adventure!