Motorhome, Camper and RV Rentals Watertown, NY
RV Rental Reviews near Watertown, NY
Watertown, New York
Watertown, New York, is a city in Jefferson County and serves as the county seat. It is approximately 20 miles South of the Thousand Islands, and 70 miles North of Syracuse. It is a small city that packs a big punch and is perfect for those who want to take a fantastic trip to somewhere a little quieter than the big cities. The city is named after the many falls located on the Black River, and known as the birthplace of the Five and Dime stores, and the safety pin. Watertown also has the longest running county fair in the United States, a large attraction for those who live in the region and out of state visitors. If you're looking for a more relaxed and slow paced RV trip, then take a drive in your RV rental to Watertown, New York!

We've made a small list of some things to do and see while here that should help your trip get started. Enjoy your RV rental Watertown New York!

Popular Tourist Attractions
Adirondack River Outfitters
The Adirondack River Outfitters has been New York's leading whitewater rafting company for over thirty years, and affords visitors the opportunity to discover the magic of whitewater rafting. They are also a huge contributor, and provide support to the preservation and protection efforts for the Black River. Come and meet some of the experienced and personable guides that have impeccable safety record, and plan your exhilarating trip on the river. This is the number one ranked attraction for tourists in the Watertown area on TripAdvisor.com and for good reason. Adirondack River Outfitters is going to provide you with some fantastic time during your pop up camper rental Watertown NY.
New York State Zoo
The New York State Zoo at Thompson Park was founded in 1920, and was established to promote the conservation of wildlife and wild places, by helping community members build positive sustainable relationships with nature. The zoo exhibits species that are, or at one time, native to New York State. Abundant, threatened, or endangered animals, including wolverines, bears, eagles, mountain lions, and more, has made this 32-acre zoo their home. This is the perfect attraction for those who are traveling with little ones, but also offers adults numerous features that will keep them entertained and curious during your visit in an RV rental Watertown NY. The New York State Zoo is a must see! Parking in New York State Zoo is not a problem. There are parking lots within the zoo property that can accommodate your pop up camper rental in Watertown, NY.

Campgrounds for RV rentals in Watertown, New York
Merry Knoll 1,000 Islands Campground
The Merry Knoll 1,000 Islands Campground is located about 30 minutes North of Watertown in Clayton, New York, and one of the highest rated campgrounds in the area. It is ideal for an RV rental near Watertown, NY. It is a Good Sam certified RV park and has been one of the most popular RV parks for RVers visiting Watertown. The campground has 75 total spaces, 16 of which are full hook up capable for an RV rental near Watertown NY. Facilities and amenities include the St. Lawrence River, boating, a dock, a playground, a game room, horseshoes, swimming, cabin/cottage rentals, dump stations, fire rings, firewood, groceries, laundry, mobile sewer service, onsite rentals, restrooms, RV supplies, paved interior roads, discounts, pets are welcome, tenting, and more for your travel trailer rental Watertown NY.
Yogi Bear's Jellystone Park Camp-Resort at Mexico
Yogi Bear's Jellystone Park Camp-Resort is located about 40 minutes South of Downtown Watertown in Mexico, New York. It is one of the higher rated RV parks in the region and continues to be one of the most popular. It is also a Good Sam certified campground, ensuring the safety of your camper rental in Watertown, NY. There are 125 spaces at the park, 15 of which are full hookup sites for a camper rental Watertown NY. Facilities and amenities include wifi internet access, a playground, game room, a rec hall, a heated pool, a river, planned activities, fire rings, groceries, modern restrooms & laundry, RV supplies, and much more for your motorhome rental Watertown NY.

We know that Watertown is not one of the most popular New York cities, but we feel that is has a lot to offer visitors and will surprise all of them. Book an RV rental to Watertown, NY today!

Safe travels from all of us here at RVshare!
RV Rentals Near Watertown, NY
Why Book Your RV Rental With RVshare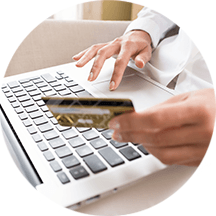 Secure Payments
Every rental booked through RVshare's secure payment system is backed by a $10,000 peace of mind guarantee.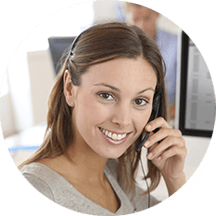 Roadside Assistance
Rent an RV online through RVshare and get FREE 24/7 roadside assistance for your entire trip.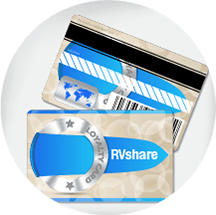 Rewards Program
When you book online through RVshare you'll get 5% cash back rewards to use towards your next trip.