National Parks
Last updated on June 16th, 2022. Originally published on April 15th, 2021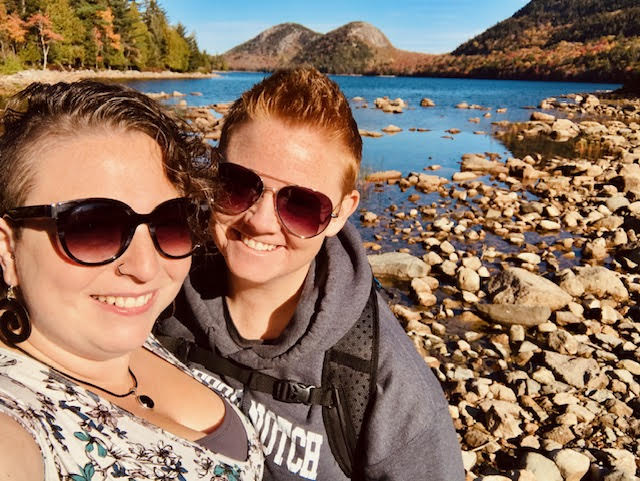 From coast to coast, America's National Parks draw thousands and thousands of travelers to their phenomenal visitor centers, awe-inspiring landscapes, and exceptional outdoor experiences. For RVers, National Parks offer a place to set up camp and be inside of a preserved wilderness, which is what most of us RVers dream of. A desire to explore as many of the US parks as possible is what initially attracted us to the idea of full-time RV living and travel.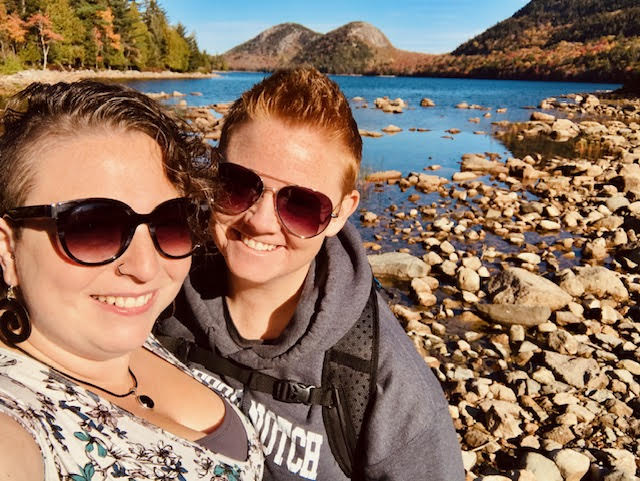 In our three years of RV travel we have visited over 25 of the 63 National Parks in the US, plus countless national forests, historical sites, and recreation areas. Some of our favorites include:
Acadia National Park
At this Maine park, the Atlantic Ocean beats against rocky cliffs and horse-drawn carriage rides give you an overview of the area's history. Acadia is best known for its stunning loop trail around Jordan Pond. End your day hike at the Jordan Pond House and make sure to order a homemade popover with Maine blueberry jam. The best views of the park are atop North and South Bubble, moderately difficult hikes with stunning payoffs.
Glacier National Park
Here you can marvel at rainbow rocks laying peacefully at the bottom of Lake Macdonald's crystal clear glacial waters. The mountains are so tall here that they seem to scrape the heavenly blue skies above. You can hike on a snowfield in 75 degree weather and take a boat ride on Saint Mary Lake to learn about the disappearing glaciers. Going-to-the-Sun road is the popular drive through Glacier National Park, but it's not suited for all vehicles and drivers. We recommend signing up for one of the shuttles to do the white knuckle driving for you.
Rocky Mountain National Park
Where 14,000 foot mountains showcase breathtaking sunrises and bugling elk in the fields of Moraine Park. Here you can take a picturesque hike past three alpine lakes in under five miles, or you can drive around the Granby side of the park in hopes of having a moose sighting. Make sure to drive along the 48-mile Trail Ridge Road, which offers many pull offs for scenery gazing. Bring a coat! It can be 20-30 degrees cooler along Trail Ridge Road than in Estes Park, a popular resort area and the headquarters for Rocky Mountain National Park.
Saguaro National Park
Where an inhospitable climate has never looked so stunning. At Saguaro National Park, you can see the mighty saguaro cactus rise up from a dry earth and maybe catch a glimpse of a snake slithering beneath the ocotillo cactuses. This 92,000 acre park is separate into two sections – the Tucson Mountain District and the Rincon Mountain District. Many trails here allow bicycling and horseback riding.
Olympic National Park
Where you can go from 5,250 feet in elevation at Hurricane Ridge Visitors Center to sea level at Rialto Beach. Come lunch time, you can visit one of the many lodges in Olympic National Park for a delicious sandwich or burger before heading to the Hoh or Quinault rainforest to walk along the mossy trees. Pay attention to tide charts when you are visiting one of Olympic's beaches, as often the best tide pool exploring can be accessed at low tide.
Planning an RV Trip to the National Parks
In addition to RVshare's National Park guides, you can find comprehensive information through the official National Park website to plan your next trip. You can use their planning and camping pages to ensure you have a safe and enjoyable experience, especially if you are planning to bring your RV. Additionally, the NPS website also highlights all of the country's National forests, recreation areas, and historic sites and monuments.
What to Keep in Mind When Visiting a National Park
RV camping at National Parks can be the ultimate bucket list experience for many RVers, but there are a few tips to keep in mind:
Get Ready to Unplug
There is little to no cell phone service in National Parks. They are truly one of the last places where you can (and will be forced to) disconnect and be alone in nature. This also means that if you work remotely or need to be in a service area, you may want to consider camping just outside of the National Park boundaries.
Size-Check Your Rig
Many National Parks have size restrictions on RVs in their campgrounds. For example: Acadia has a combined length restriction of 35 feet for Sewell campground. This means that your vehicle and trailer cannot exceed 35 feet in length. That being said, there are several beautiful private campgrounds just outside of Acadia that accommodate all size rigs. If you are thinking of purchasing an RV with which to explore the parks, a smaller rig will give you more freedom of access.
Level-Set Amenities Expectations
Hookups are not a guarantee at National Park Campgrounds. In fact, few campgrounds inside of National Parks have full hook-ups (electric, water, and sewer). Make sure to check out what each campground (and campsite) offers for amenities. Most times you can find electric at each site, and a communal potable water and dump station at the entrance/exit of a campground.
Remember Wildlife Safety
Be safe! You will encounter wildlife in all of America's parks. National Parks are a great way to see large mammals like bears and moose. They roam freely throughout the parks, so don't leave any food or garbage outside of your camper. You might end up with an unwanted guest!
Plan in Advance
Book early. Reservations at some National Parks are made up to a year in advance. If there is a park you are wanting to visit, make sure to check out the dates plenty early! Parks like Glacier National Park have a very short season when they are open to the public, so plan ahead.
Visiting and camping at National Parks is one of the most amazing experiences. Having all of your information beforehand can only ensure that you're experience is as awesome as you expect it to be. National parks are heavily trafficked and a little extra planning can go a long way for your visit to some of the country's most stunning places. What park will you explore next?
About the authors: We are Danella and Allie of Wander Free and Queer. We live and travel full-time in our Fifth Wheel with our two dogs. We started a small crochet business on the road in 2018 and we enjoy creating products that bring visibility to the LGBTQ+ community. In our travels, we enjoy hiking, rafting and visiting National Parks.