Travel Inspiration
Last updated on April 11th, 2023. Originally published on August 15th, 2015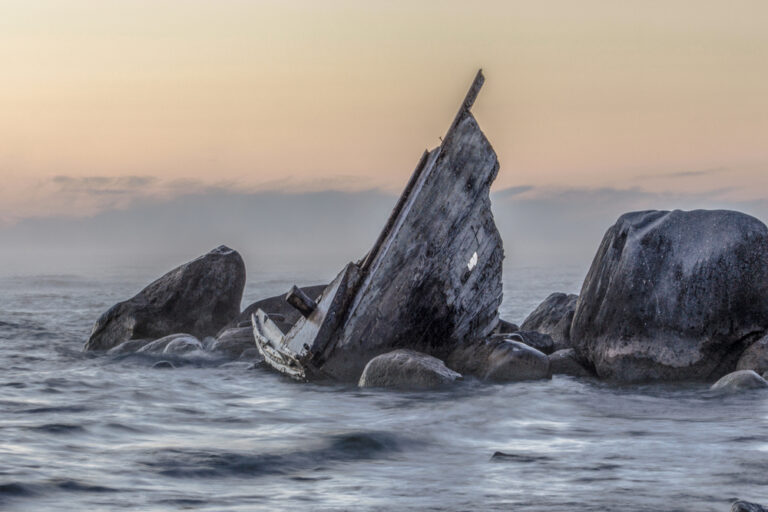 Are you looking for a new place to go on your next road trip? Do you enjoy ghost towns, boat tours, and amazing scenery? If so, you should consider taking a trip to Michigan's shipwreck coast.
Don't worry. It's not as dangerous as it sounds. Even though hundreds of boats have run aground along this stretch of Michigan's upper peninsula, that doesn't mean you can't enjoy the breathtaking scenery from the safety of your car or RV.
A trip along the shipwreck coast will take you past hidden waterfalls, lakeshore beaches, and magnificent lighthouses.
To get the most out of your trip, start in the quaint little town of Marquette. If you need a little nourishment to start the day off right consider a quick stop at the Blueberry Ridge Bed and Breakfast where you can choose from several of their delicious blueberry specialties.
Once you're fueled up and ready to go, head southeast to the historic townsite of Fayette. Now don't be alarmed, but Fayette is a ghost town. Chances are you won't see any actual ghosts in this former industrial community, but I would keep an eye out just in case. For an abandoned town it's in pretty good shape, and there's even a state park with access to the water in Snail Shell Harbor.
A boat tour of the emerald green Kitch-Iti-Kipi Spring. The highlight of the trip is the Great Lakes Shipwreck Museum. Here you will learn how the area got its dubious moniker. If you are looking for a more hands-on experience, a stop in Munising is a must. This town offers an excellent glass-bottom shipwreck boat tour. You can be sure that everyone in the family will love it. Munsing is also the home of Muldoons where you can't miss their traditional Cornish pasty.
Another must-see is the Pictured Rocks National Lakeshore. This area is known for its excellent kayaking opportunities. If you don't want to risk a kayak wreck, explore the Grand Sable Dunes. Once you reach the top, you will be amply rewarded with lovely views of the surrounding area.
Your trip will end at Presque Isle Park right outside of Marquette where you started. The park is located on a small peninsula that sticks out into Lake Superior offering great vies, hiking trials, and lots of wildlife.
End the day with a cold brew at Marquette's Ore Dock Brewing Company. You deserve it!
Happy Road Tripping!