Urban Camping in Texas
Urban Camping
September 23rd, 2021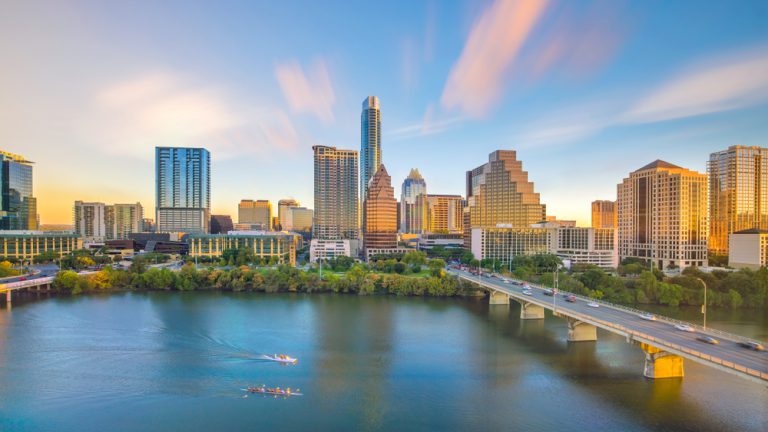 Fortunately, you will have no problems discovering where to urban camp in Texas. As they say, everything's bigger in the Lone Star State, and that includes the number of available urban RV parks in Texas. The second-largest state in the United States, Texas has a wide range of attractions, like the San Antonio River Walk, the Alamo, the Space Center Houston, Padre Island National Seashore, the Texas State Capitol, the USS Lexington aircraft carrier and many more.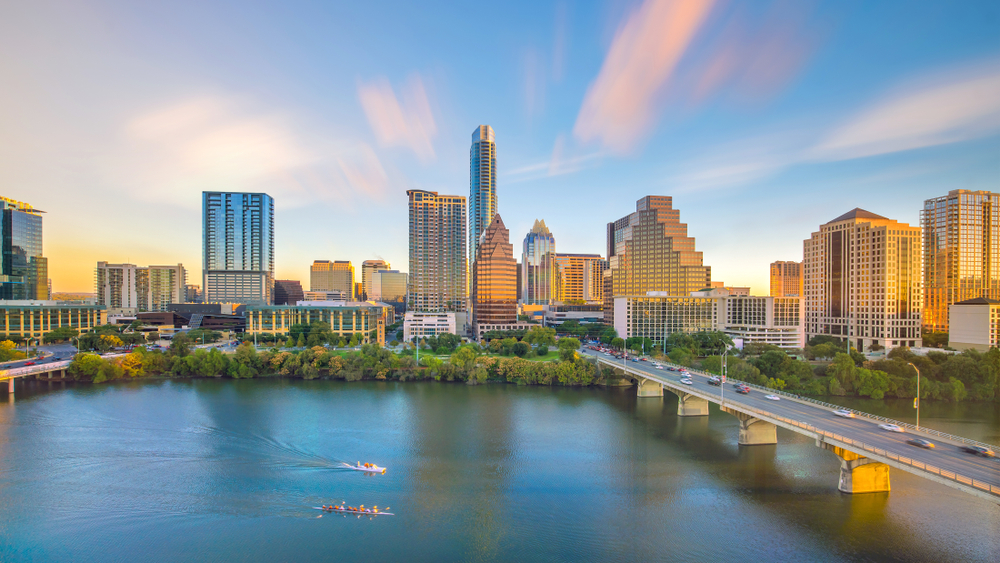 Urban RV Parks in Texas
McKinney Falls State Park
McKinney Falls State Park is a state park that is uniquely located inside a large urban city. When you stay at this conveniently located natural preserve that is just 13 miles from downtown Austin, you will reap the benefits of a large greenspace that is adjacent to modern city amenities. While in the park, you can fish and swim in Onion Creek, hike and bike on several trails and explore an old Texas homestead and a rock shelter. A highlight of visiting McKinney Falls State Park is seeing "Old Baldy," which is one of the oldest bald cypress trees in Texas and is estimated to be more than 500 years old. Old Baldy is 103 feet tall and has a circumference of 195 inches. The park has full-hookup sites for both RVs and tents.
Mission City RV Park
Mission City RV Park is in San Antonio and is near all the sites you will want to visit while in the area, like the Alamo, San Antonio Missions National Historical Park, River Walk, Splashtown water park and more. The RV park has a city bus stop in front that will take you to downtown San Antonio. Amenities include a heated swimming pool, a laundry, RV repair and wash vendors, a community fire pit and a dog park.
Lakeview RV Resort
Lakeview RV Resort is located near Houston and has lots of convenient features for business travelers, those in town for medical appointments and people seeking entertainment. There is a stocked fishing lake, a swimming pool and Jacuzzi, a business center, laundry facilities, a fitness center and two electric vehicle charging stations. Everyone will appreciate the Coffee & Popcorn Bar that is on site. You can avail yourself of a free shuttle service to the Texas Medical Center during the week. Resident managers are present seven days a week.
Brazos Bend State Park
Brazos Bend State Park runs beside the Brazos River and is just a few miles south of the Sugarland/Woodlands/Houston metropolitan area. It is a large park of 4,897 acres that are home to many species of wildlife, including raccoons, deer, otters and alligators. Birdwatchers can spot both migratory and resident birds and waterfowl, and hikers can hike on more than 37 miles of multi-use trails through coastal prairies, forests and wetlands and around the Brazos River. The George Observatory is located in the park and is a satellite of the Houston Museum of Natural Sciences. There are two campgrounds in the park that have full-hookup sites.
Big Texan RV Ranch
Big Texan RV Ranch is just east of Amarillo and is accessed from Exit 74 on I-40. The park is close to Palo Duro Canyon, the second-largest canyon in the U.S. While at the park, you can visit downtown Amarillo and see all the attractions, including a portion of old Route 66. Other interesting sites include Cadillac Ranch, the Quarter Horse Museum, and the Panhandle Plains Museum. There are plenty of conveniences at the park, like an adult-only Jacuzzi and sauna, a heated indoor pool, a playground, a pool patio with grills, three dog parks, a laundry, free limousine service to the Big Texan Restaurant, and a clubhouse with RV supplies and a gift shop.
Where to Urban Camp in Texas
Texas has a number of state parks that are often close to urban areas, and many of the state parks have electric sites for RVs. There are also numerous RV parks and resorts that cater specifically to RVers and are either close to or in a city that offers access to tourist attractions. Texas has two national parks, and it is a simple matter to leave your urban RV setting to see parks like Big Bend National Park and Guadalupe Mountains National Park. 
The easiest way to find your next campground in Texas? Check out Texas Campgrounds! Explore 400 of the finest RV parks and campgrounds while exploring all that the Lone Star State has to offer. As you will find in your travels, the great state of Texas abounds in unique treasures you can buy, wondrous natural and manmade attractions you can see, and unforgettable experiences, on your own or in the company of remarkable Texans you'll meet along the way. Be sure to bring a friend or family member or two along for the journey.

Urban RV Camping in Texas
Texas has a multitude of varying environments that include piney woods, savannahs, Gulf of Mexico shores and marshes, rivers, plains, forests, and prairies. Texas is also home to many large urban areas, like Dallas, Houston, Austin, and San Antonio. When you are choosing a place for urban camping in Texas, you will easily be able to stay next to any city you choose.
When you are close to a city, you will usually be able to pick up any supplies you may need during your trip. However, it's always wise to take basic necessities along with you. You should pack items like a first aid kit, a toolbox, camping equipment, detergent, food and drinks, flashlights, bug spray, linens, a range of seasonal clothing, umbrellas, and raincoats. You may also want to bring along maps of any local transit systems. Prior to beginning your urban RV camping in Texas, check out our blog for more RV travel tips and ideas.
With an RV rental, your urban vacation will be a little more comfortable! After you've spent a long day exploring the city, you can relax around the fire at your campsite. Then, retire inside to enjoy all the comforts of home onboard your RV. Plan your perfect urban getaway with an RV rental from RVshare.