5 Upcoming Travel Trends for Spring and Summer
Travel Inspiration
April 14th, 2019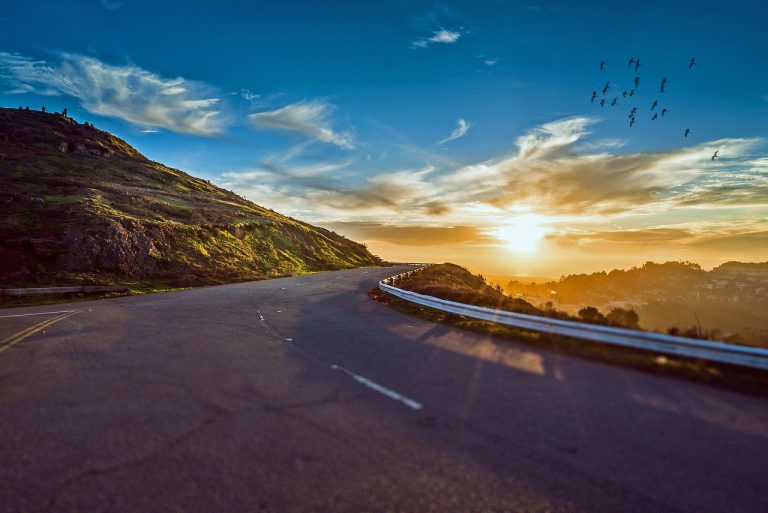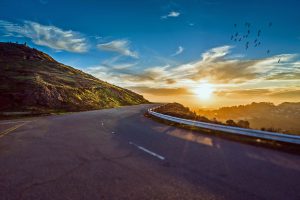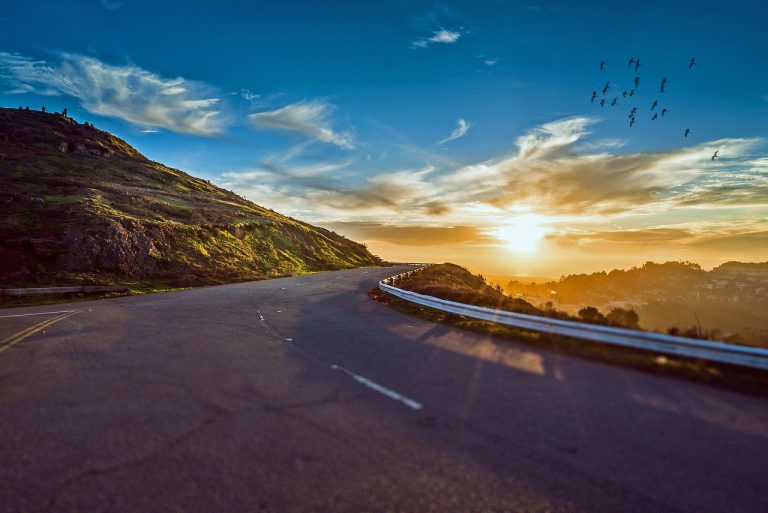 Don't get us wrong. At RVshare, we're the type of travelers who would hit the road even if it was totally uncool to do so.
But as it turns out, cultivating a thirst for adventure is pretty darn popular. In fact, we'd go so far as to say it's downright trendy.
As the years tick on by and more and more people turn to travel as a way to broaden their experience of the world and meet new people, different ideas, lifestyles, and priorities give way to certain travel trends, which dictate the way the industry works.
We've dug into what the experts have to say about the upcoming spring and summer travel seasons to learn more about what these popular travel times are going to look like this year.
Here are some of the hottest travel trends in 2019.
Spring Getaways
This spring, huge numbers of adventurers will take to the seas, skies, and roads to celebrate the thawing of a long, cold winter. Here are some of the travel trends that will impact 2019 spring travel.
1. Shorter trips — but more of them.
It used to be that families would scrimp and save all year long to take one epic summer or winter getaway. But these days, it's more common for travelers to commit to several shorter trips, taking advantage of low-cost airlines and long weekends to maximize the number of destinations they can get to in a year's time.
Spring is the start of the "micro-getaway" season, offering individuals, families, college students and more the opportunity to get away from it all for a week-long break or just a couple of holidays.
Psst — what to know how to make the most of a weekend RV getaway? Check out our weekend RV travel checklist and tips on how to choose a short-term destination.
2. A focus on new experiences.
"Vacation" used to be synonymous with kicking back and waiting for people to bring you fancy cocktails on the beach. But these days, travelers want a more active getaway experience. From trying out a hot-air balloon flight to learning a delicious new skill at an ethnic cooking class, modern travel is all about finding ways to eat, see, and do things you've never done (or eaten, or seen) before.
Maybe you've always wanted to try out SCUBA diving, or you're ready to try and hike up to a mountain peak. No matter what your ideal novelty experience is, an RV is a great way to bring a portion of comfort along for your outside-your-comfort-zone adventure. (And by the way, here are some outdoor adventures that lend themselves well to those traveling in a camper or motorhome!)
Best Summer Vacations
While you're raking over those ubiquitous lists of the best summer vacation spots and destinations (yes, we have one too!), keep these trends in mind while you're sorting through your summer vacation ideas
3. Taking advantage of technology.
Remember the days when planning a trip meant actually breaking out your paper atlas?
Yeah, we do, too. (And, in all honesty, sometimes we still like to do it the old school way, just for kicks. There's just something about tracing your path in a Rand McNally Road Atlas that Google Maps can't compete with.)
But while planning for their 2019 summer travel (and beyond), today's travelers are much more likely to rely on automated help in the form of apps, online forums, and even artificial intelligence. For instance, hotel stayers might find themselves using keyless cell-phone entry programs, and those heading to foreign countries might ease the culture shock with a digital translator.
There are plenty of apps out there specifically aimed at RV campers, as well — and even if you consider yourself a Luddite, it's hard to argue with their portability and convenience. Here are a few RV-friendly apps to download onto your smartphone before your next outing.
4. Getting intentional.
From a focus on experiences over things to an overall trend toward minimalism, it seems like today's travelers are a lot less concerned with souvenirs, and a lot more concerned with the journey to get them. (Or, if you're being a really good minimalist, walking through the shop and looking at them, but not actually acquiring them.)
This focus on intentional living is also a huge part of the reason more and more people are turning to full-time RV living, which offers travelers the opportunity to take to the road on a permanent capacity without having to sacrifice the comforts of home. An RV seamlessly combines the freedom of the nomadic life with the privacy and coziness we need to feel safe and stable, making it an ideal solution for those who wish to make seeing the world into more than just a pastime. If you're considering making the leap to full-time RVing, we've got lots of content to help you make the transition — here are just a few pieces to start with.
Vacation Packages
Another big trend this year (and honestly for quite a while now): simplifying and cheapening travel by taking a group trip, where someone else does the planning.
5. Picking up the package.
Whether you're looking for cheap travel deals, trips for teens, or luxury travel that's accessible on a shoestring budget, group vacation packages are a great way to take that dream trip you've always been fantasizing about without having to break the bank or do all sorts of difficult logistical footwork. Since travel agencies can get special deals with hospitality industry businesses by purchasing in bulk, travel packages can get you where you're going for a fraction of the price you'd pay to put the trip together yourself — and what's more, your itinerary is already set up, so you don't have to worry about figuring out what to do with yourself each day.
Of course, for some travelers, doing that kind of research and taking on a trip independently is part of the fun. So it's a good thing that, if you're a solo-minded sojourner, you don't have to pay out the wazoo to get where you're going on your own! Renting an RV is a great way to experience a destination at your own pace, no matter what that pace may be, all while having the added comfort of knowing exactly where you'll lay your head each evening.
RVing: Your Spring and Summer Vacation Solution
Whether you follow the trends to the tee or you'd rather find your own way in this world, RVing is a great way to get out there and participate in your own travels — especially when you rent on the peer-to-peer market. In fact, that's another big trend in the travel space: a reliance on community-focused business models that didn't exist only a single generation ago. Today, you can put your money into the pocket of a fellow adventurer rather than a nameless corporation!
Along with supporting the growing #RVlife community, renting your rig through RVshare offers you a unique opportunity to experience the lifestyle as it's meant to be. That is to say, rather than traveling in a brand-new, fresh-off-the-floor motorhome — which might be well-kept and reliable, but almost certainly lacks in character — you'll get to see what camping is like in a rig that's actually traveled in and loved by its owners, with all the little quirks, upgrades, and details they've added in. And if you're curious about learning what RVing is like in a vehicle like a fold-out camper or fifth wheel, you can actually find those types of body styles on the peer-to-peer network, whereas dealership offerings are usually extremely limited.
No matter where you go, how you get there, or what you decide to do once you arrive, RVshare is your resource when it comes to exploring. Here are a few more posts to check out to help get you on your next adventure, regardless of where the road is calling!
Happy travels!
This post may contain affiliate links.