America's Most Beautiful Beach Campsites
RV Owners
September 4th, 2015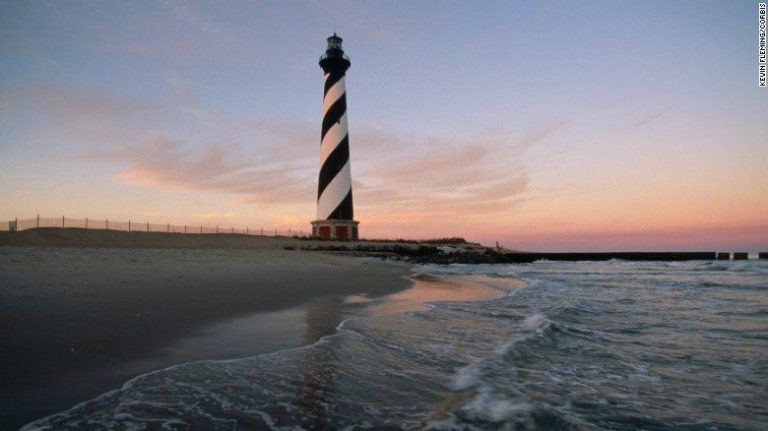 Make you next camping getaway the best it can be by camping on one of the many gorgeous beaches around the United States. With extraordinarily scenery and varied accommodations, a beach camping trip simply can't be beat.
Here are 11 of the very best beachside campsites in the U.S.
Situated at the western end of Buzzards Bay with a two mile long beach, this park is quite popular among locals and travelers alike. It features a 100 site campground and offers incredible surfing opportunities.
Anastasia State Park is an excellent beach campsite, located only a few minutes from historic downtown St. Augustine. The long stretch of family friendly beach front is perfect for kids of all ages.
A beautiful campground with scenic views of the wild pacific ocean. Witness the beautiful bald eagles and seagulls that soar over the Olympic Peninsula.
Oceanside Campground, Assateague Island National Seashore – Maryland
Pack up the firewood, insect repellent, tent, or RV to make the most of camping at the Assateague Island. It offers campgrounds for tents only, for tents and recreational vehicles, and also for horses.
Enjoy camping in your tent or RV at the 86 site clifftop campsite. Listen to the sound of the gushing waves and enjoy the gorgeous sunsets over the ocean.
Explore Hawaii by camping at this gorgeous 60 campsite amid a remote volcanic coastline. Enjoy the solitude and serenity along with hiking, fishing, and a small black sand beach.
Sea Camp Campground, Cumberland Island National Seashore – Georgia
Sea Camp Campground is a well-equipped camping site, providing you with restrooms, shower facilities, grill on site, and much more. It might just be one of the most picturesque campsites accessible exclusively via ferry. Each campsite offers privacy and has a narrow entrance through lush green low trees and shrubbery.
The Cape Perpetua Campground stretches from Cape Lookout to North Bend along the Oregon coast. It offers many recreational activities along with 37 camping sites.
The word Ninilchik means "peaceful settlement by a river", and this is exactly what you will find at this gorgeous campground. The site provides you with peace and serenity during your camping trip. The campground is located just above Ninilchik Beach offering you lovely views of Mt. Illiama, Copok Inlet, and Mt. Redoubt.
Situated on North Carolina's Outer Banks, the Ocracoke Campground is a recreational haven for families.It provides you with outdoor activities like kayaking, swimming, and windsurfing.
Voted one of the best beaches in the Florida Keys, Bahia Honda offers cabins rental, tent & RV sites, swimming, snorkeling, and fishing.