Landmarks
April 16th, 2021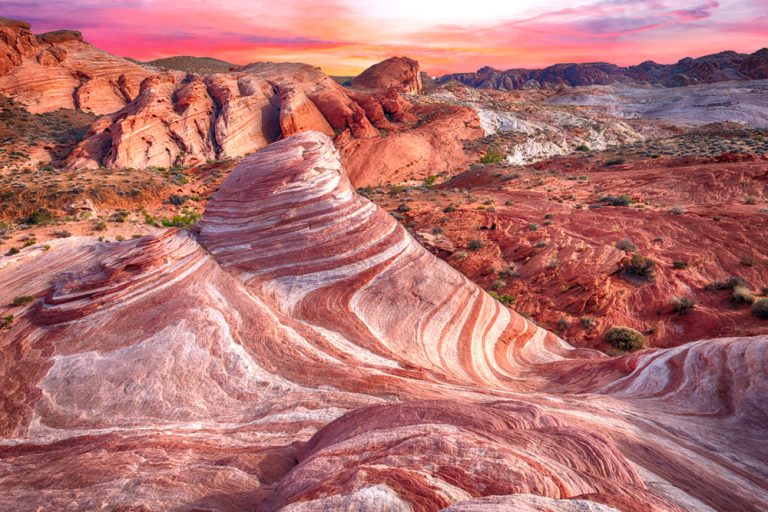 What is a Landmark?
When you think of Nevada landmarks, you might first think of the Las Vegas Strip — and to be sure, that's a sight worth seeing for anyone in the Silver State. But Nevada is filled with all sorts of other landmarks, too: geographical, cultural, and historical. Here we've listed some you don't want to miss on your next trip through the state.
What are Some Famous Landmarks in Nevada?
1. Red Rock Canyon
2. Welcome to Fabulous Las Vegas Sign
3. Old Las Vegas Fort Mormon
4. Valley of Fire State Park
5. Hoover Dam
6. East Ely Depot
7. Ward Charcoal Ovens
8. Nevada State Capitol
9. Virginia City Historic District
10. Fort Churchill
Nevada Landmarks
Here are the top 10 Nevada landmarks to put on your itinerary for your next trip!
1. Red Rock Canyon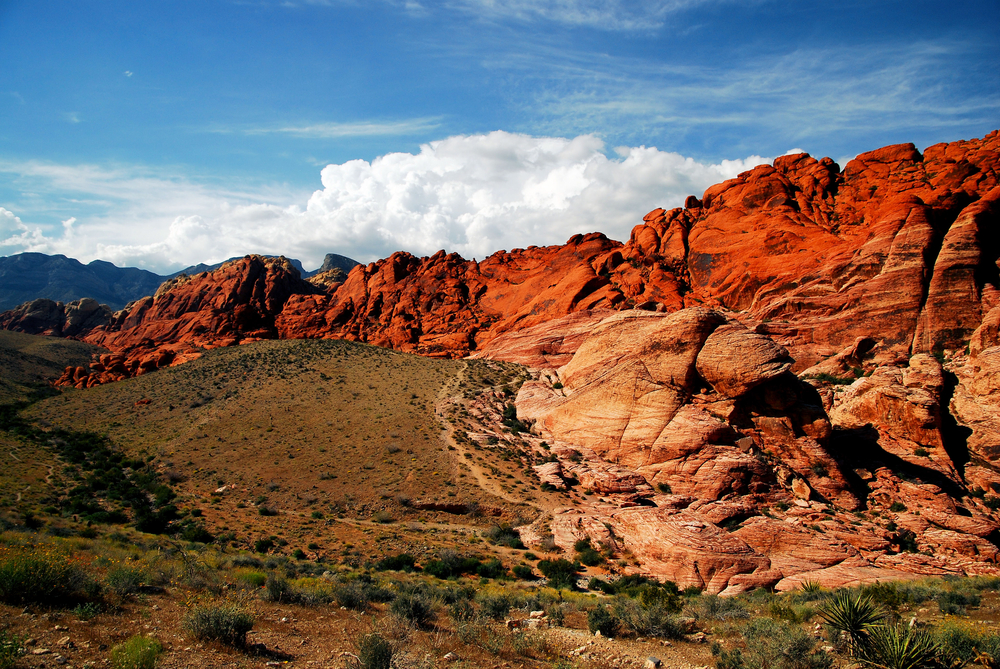 While the bright lights and tall buildings might be what beckon most visitors to Las Vegas, some of the most impressive architecture in the area is totally natural. Red Rock Canyon, which lies immediately adjacent to the shining western jewel, is known for its dramatic red cliffs and ample outdoor recreation opportunities, whether you're casually into hiking or seriously into rock climbing. The park also offers a rotating calendar of events offering experiences both educational and enjoyable… but even just driving through the canyon is a worthy trip.
Things to do near Red Rock Canyon: Just west of downtown Las Vegas, Red Rock Canyon offers the perfect mix of wilderness adventure in easy proximity of major urban to-dos. There are also plenty of great campgrounds in the area — and RVshare rentals to take to them!
2. Welcome to Fabulous Las Vegas Sign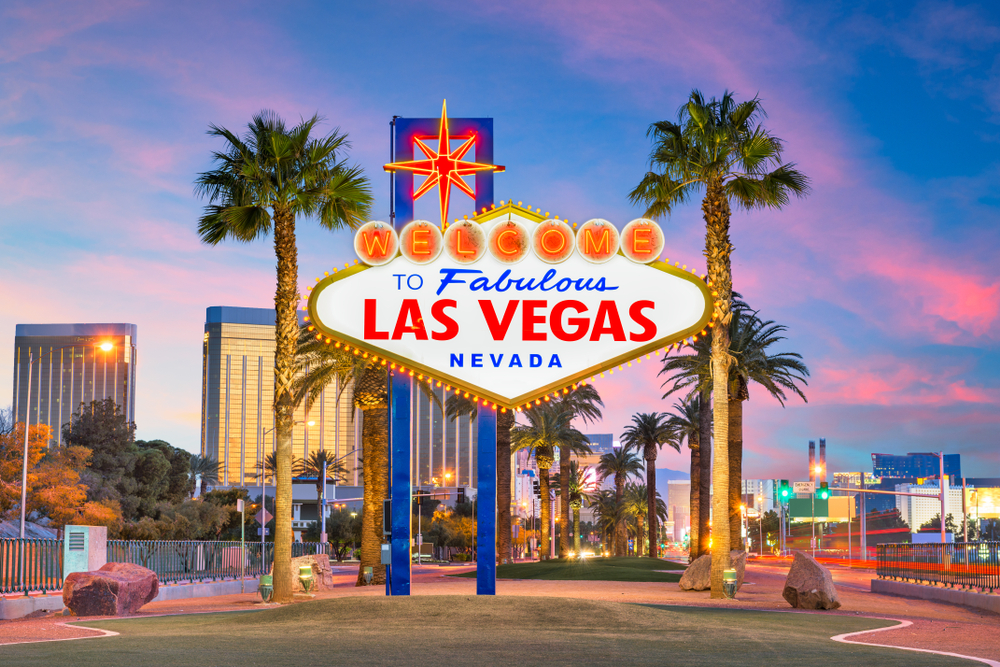 It's true that this bright-light city can set your soul on fire — but the first place you need to stop on the win is the Welcome to Fabulous Las Vegas sign, where you can score an unforgettable Instagram snap. First erected in 1959, this sign has welcomed a lot of visitors to so-called Sin City, and was designed by famed visual artist and graphic designer Betty Jane Willis, who was born in Overton, Nevada. If you do decide to swing by this iconic Nevada landmark, be sure to give yourself plenty of time and prepare to wait in line — it's a popular attraction! The good news is, the line moves pretty fast.
Things to do near the Welcome to Fabulous Las Vegas Sign: Many consider this sign to mark the southern end of the Srip — which is to say, it's just the start of your Las Vegas adventure! If you find yourself in need of a wilderness getaway from the hustle-bustle, check out some of the equally fabulous Nevada state parks in the area, as well as these local campgrounds and RVshare rentals. (Psst — it's also only a short drive to Death Valley from here!)
3. Old Las Vegas Fort Mormon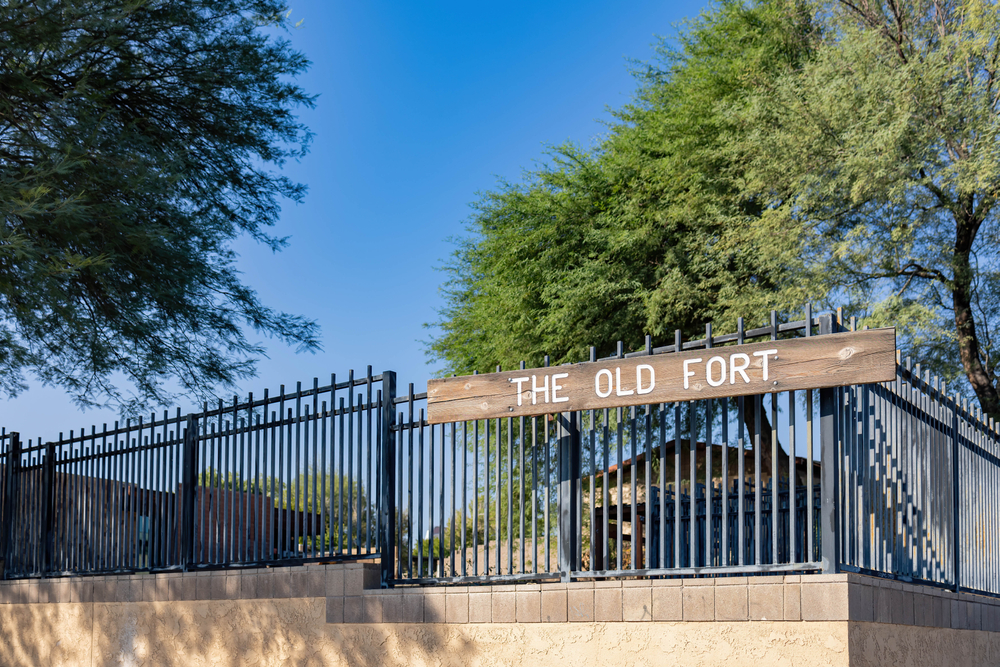 While Vegas might have a bigger reputation for its more contemporary features, let's not forget that history runs deep here — and at Old Las Vegas Fort Mormon, you can interact with that history in the first person. The first permanent, non-Native settlement in the Las Vegas Valley, Fort Mormon was built back in 1855 and set aside as a state historic park in the early 1990s. The structures you can visit today are the original historic remains, and inside the buildings you'll find dozens of historic artifacts displayed. There's also a visitor center filled with old photographs and helpful information that scores visitors a better perspective on the breadth and importance of the history here.
Things to do near Old Las Vegas Fort Mormon: Situated in the northern reaches of Las Vegas, away from the Strip but still in the heart of the city, Old Las Vegas Fort Mormon is close to attractions like The Neon Museum, The Mob Museum and more. Here are the nearby campgrounds and RVshare rentals you need to know abou
4. Valley of Fire State Park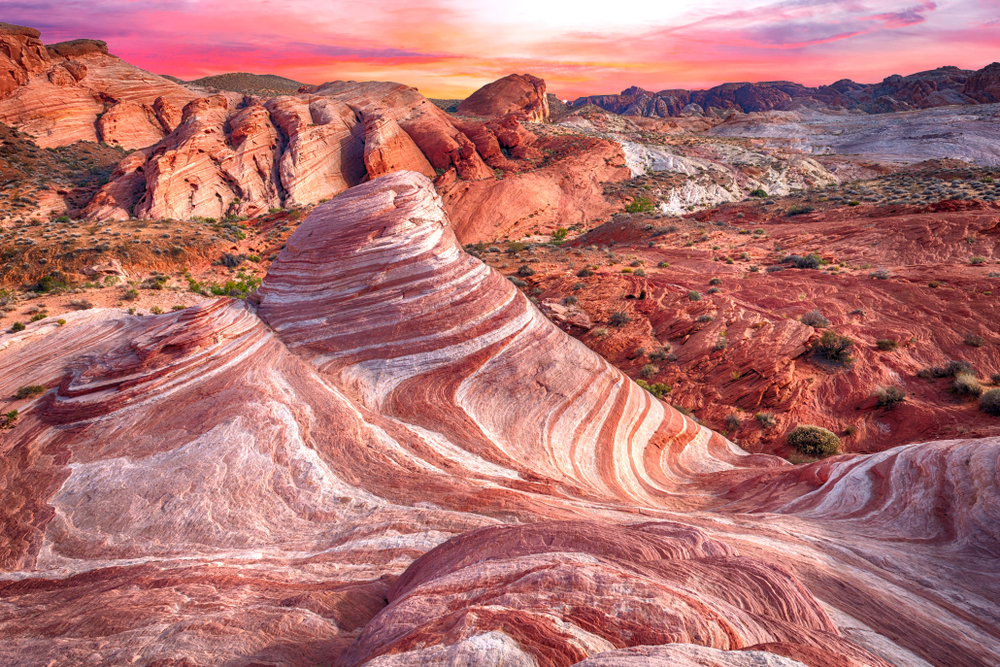 Another incredible wilderness just outside of Las Vegas — this time to the east — Valley of Fire State Park covers an impressive 46,000 acres of beautiful desert landscape, and is especially well-known for the bright red Aztec sandstone outcrops that characterize the skyline. Silhouetted against the bright blue sky, it's no wonder that this place was set aside as a state park all the way back in 1935, making it the oldest (and largest) state park in the state of Nevada. Of course, its full history stretches much further back than that, all the way to prehistoric times when Native Americans called this place home. You can still find their petroglyphs there today, if you look carefully.
Things to do near Valley of Fire State Park: This is another one that's less than an hour from the heart of Las Vegas, so there's certainly no shortage of things to see, do, or eat. Once again, there are also some incredible campgrounds in the area — and plenty of RVshare rentals to explore them with!
5. Hoover Dam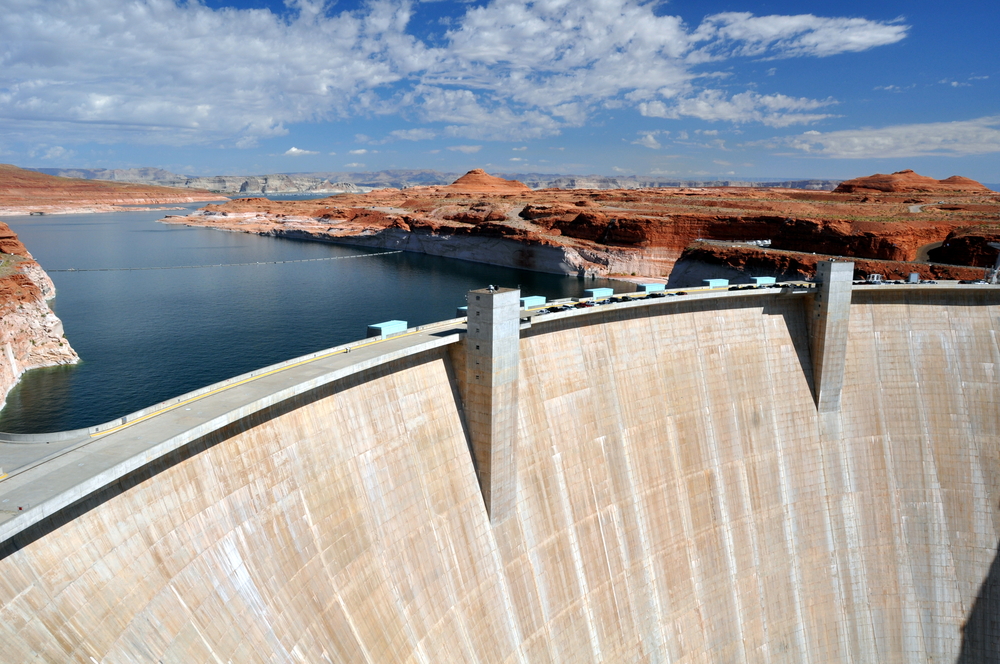 Another Nevada landmark that dates back to 1935, the Hoover Dam is easily one of the most famous landmarks not just in Nevada, but in all of the United States. Technically a concrete arch-gravity dam, this impressive structure holds back the flow of the Colorado River and helps provide electrical power — not to mention water and protection from flooding — to the many residents in the area. An important cultural and historical site, it also draws some seven million visitors each and every year, about a million of whom take on a guided tour through the dam (which you can do, too!).
Things to do near the Hoover Dam: Only 45 minutes or so southeast of Las Vegas, the Hoover Dam is tucked right along the Nevada/Arizona border, making it central to a lot of other incredible destinations. For some great outdoor recreation opportunities, we highly recommend heading to Lake Mead — here are some other campgrounds in the area and the RVshare rentals you need to check them out in!
6. East Ely Depot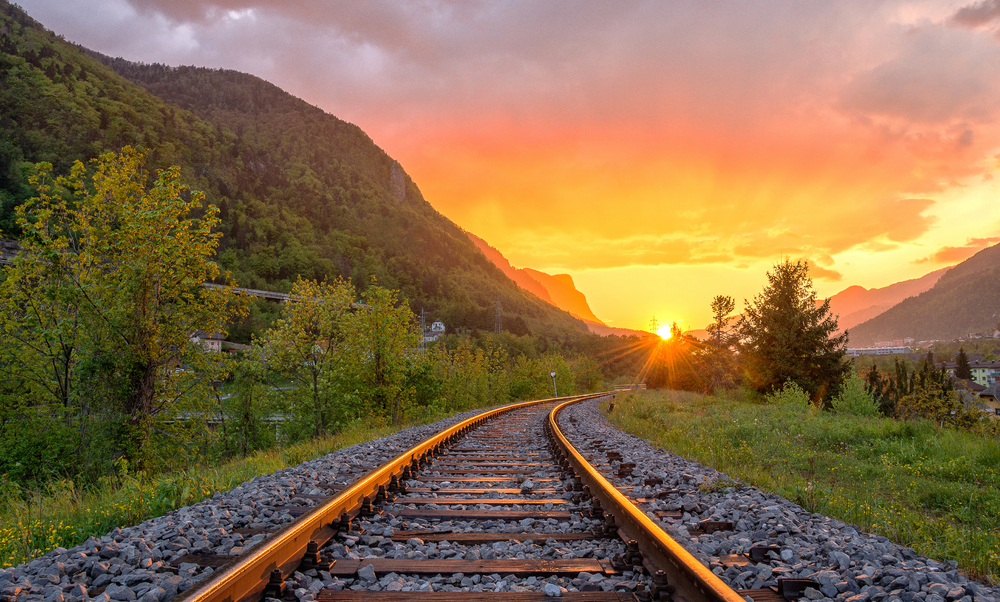 These days, most of us do our globetrotting by way of air travel — or road trips, especially for the RV-inclined. But a hundred and fifty years ago, another mode of locomotion was far more popular: locomotives. At the East Ely Depot, modern-day visitors can get a sense of the old-school mode of travel, with a special behind-the scenes twist since this museum includes access into the short-line railroad's headquarters offices, freighthouse and more. The freight cars, coaches, bunkhouses and other train components are also on display, so you get to experience all angles of the historic American railroad system.
Things to do near East Ely Depot: The city of Ely itself is full of incredible history, and also holds the title of the largest city (by land area) in the state of Nevada. The White Pine Public Museum and Ely Art Bank are also worth a visit, and Great Basin National Park — a total hidden gem — is right in the town's backyard! Here are some nearby RVshare rentals to explore it in.
7. Ward Charcoal Ovens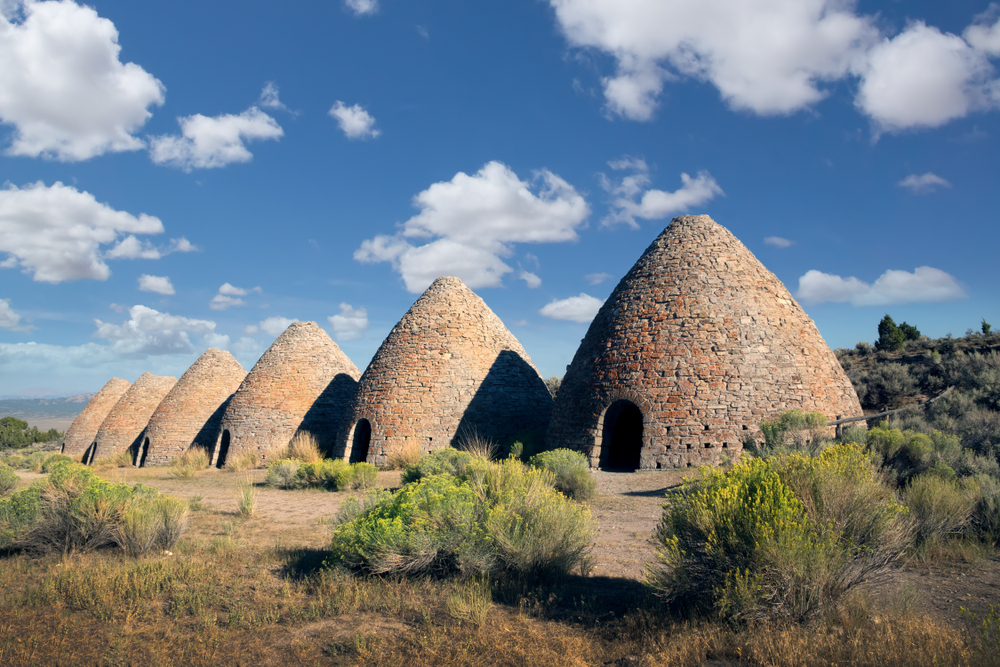 About 20 miles south of the city of Ely, be sure to make your way up into the heart of the Egan Mountains to visit the Ward Charcoal Ovens, a unique set of landmarks that is today preserved as part of the Ward Charcoal Ovens State Historic Park. Constructed in the mid- and late-1800s, these beehive-shaped charcoal ovens were used in service of the nearby silver mining town of Ward — which today is a ghost town, but at the time had a population of 1500 people as well as two newspapers, a school, its own fire department and a stamp mill. These ovens were used to turn local timber into charcoal to be used as fuel, and earned their place on the National Register of Historic Places in 1971. Today, the park offers an opportunity to interact with history as well as hiking, wildlife-spotting and more.
Things to do near the Ward Charcoal Ovens: Just south of Ely, this historic park is nestled into a beautiful wilderness with plenty of outdoor recreation opportunities. And, of course, there are tons of nearby RVshare rentals if you're looking for a place to lay your head!
8. Nevada State Capitol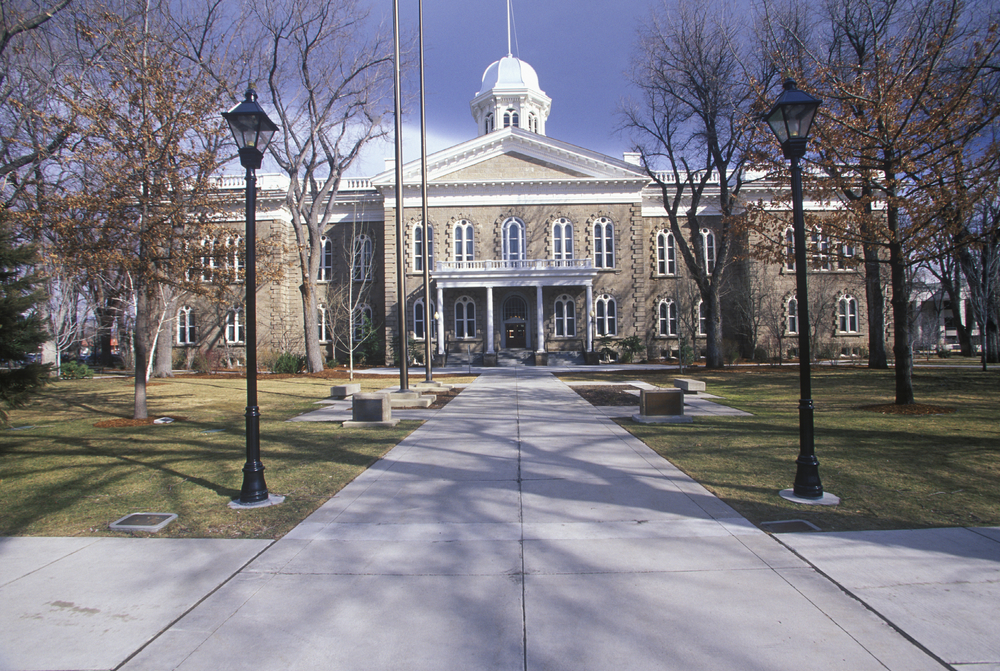 Dating back to 1871, the Nevada State Capitol building is as rich in history as it is in beauty — and anyone who's visited this stately edifice can certainly attest to its impressive and graceful structure. Featuring a Neoclassical Italianate style, the building was initially situated at the center of town back when things were being laid out in the 1800s, and has served as office space (among other things) for every single Nevada governor except for the first. The capitol building is still used for official purposes, but is also open to the public for tours booked well in advance (pending the pandemic, of course). Swing by to see where Nevada law is made… as well as to marvel at the structure itself, plain and simple.
Things to do near the Nevada State Capitol: Located on the eastern shore of Lake Tahoe, Carson City offers plenty of fun to-dos as the capital of Nevada, such as the Nevada State Museum and the Nevada State Railroad Museum. Plus, of course, you can always defect to Lake Tahoe itself — here are some area RVshare rentals and campgrounds if you choose to do so.
9. Virginia City Historic District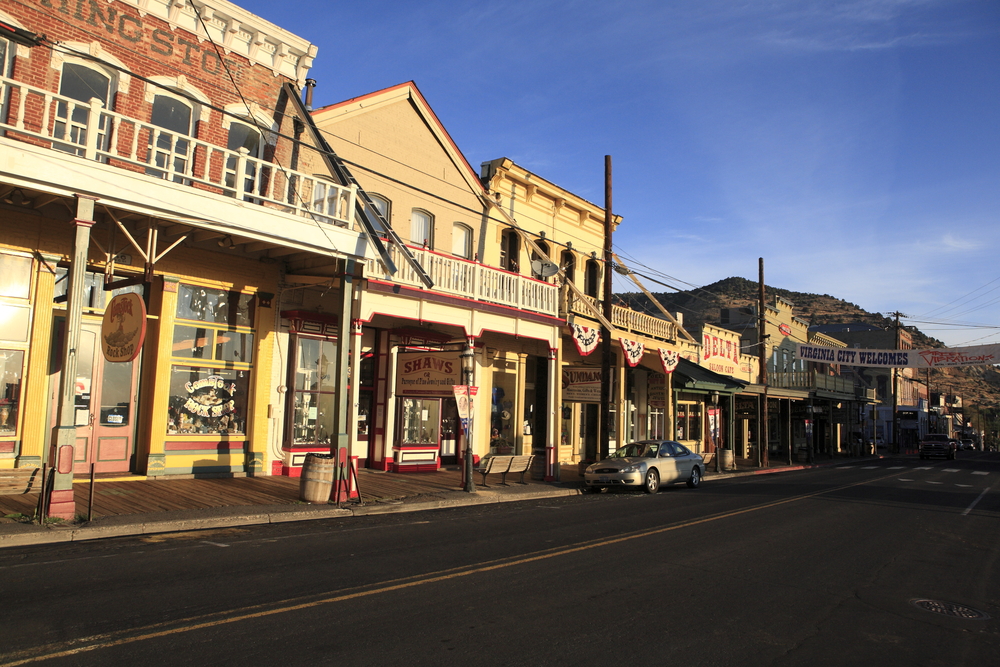 Most of us know about the boomtown history of the west from our basic social studies education… but it's a different thing entirely to experience it in person. As its name suggests, the Virginia City Historic District, which is today a landmark operated and managed by the National Park Service, includes the remains of what was once known as the mining town of Virginia City — but also Gold Hill, Silver City, and Dayton, as well as the lands between them where mining activities went on. It was here that almost seven million tons of gold and silver ore were mined and milled in the mid-1800s, producing a whopping $700 million profit in today's dollars. This was also the site of the famous Comstock Lode, a particularly rich vein. Visit today to get a taste of the old west for real!
Things to do near the Virginia City Historic District: Located approximately halfway between Carson City and Reno, the Virginia City Historic District is within a stone's throw of Washoe Lake State Park, the Lahontan State Recreation Area and other wildernesses. Here are some nearby RVshare rentals and campgrounds to explore.
10. Fort Churchill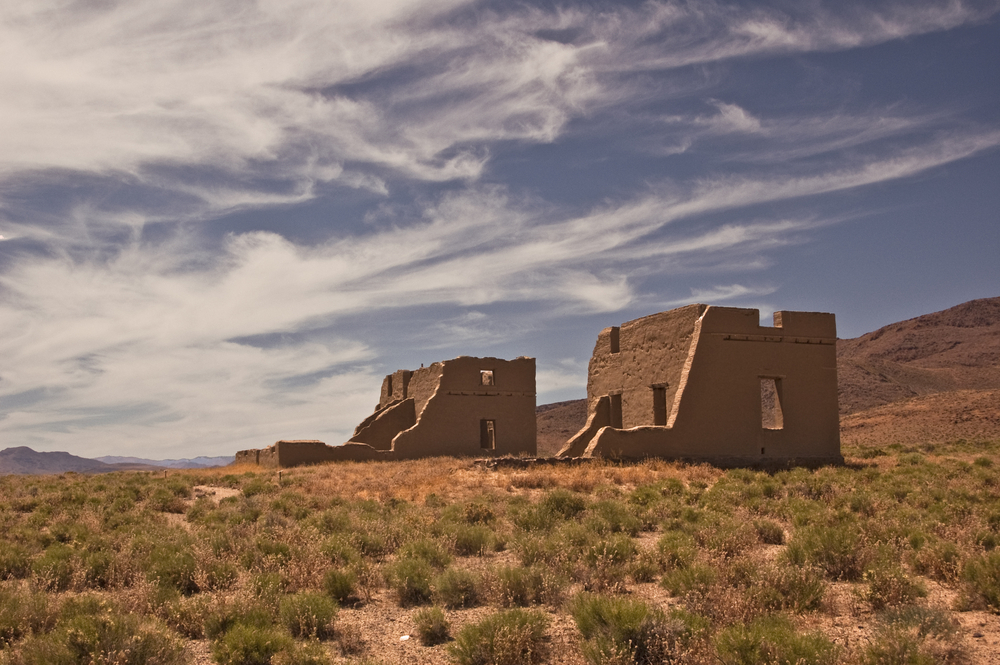 Today known as Fort Churchill State Historic Park, this historic edifice was first erected back in 1861 as an army post to help guard the Pony Express route and also serve as a home base for many soldiers. Today, the park preserves the ruins and also includes some renovated structures, such as Buckland Station, where many pioneers in the 1800 stopped on their way west along the Overland Route. With more than 3,000 acres of landscape to explore, the park is popular amongst hikers, equestrians, wildlife lovers and even paddlers. Definitely add it to your list!
Things to do near Fort Churchill: Just down the road from Lahontan State Recreation Area, this area is a great one for outdoor lovers — and, of course, there are plenty of great RVshare rentals in the area to get you set up for the trip!
Planning an RV Trip to Nevada
An RV trip is the perfect way to experience Nevada, and we've got all the details and resources you need to make it a great one!
For starters, we've got you covered on the RV rental front, of course. But we've also written up guides to the best state parks in Nevada, as well as the national parks in the state, Great Basin and Death Valley. Oh, and we covered the best campgrounds in the state, too!
Viva Las Vegas — and all of Nevada and its many landmarks!