Travel Inspiration
Last updated on March 7th, 2023. Originally published on December 17th, 2019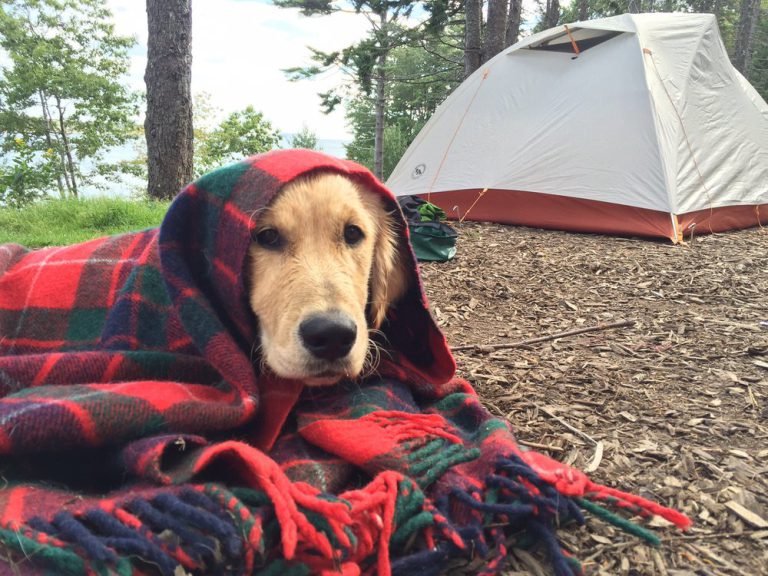 A huge benefit to traveling by RV is the ability to bring your pets along. After all, many of us think of our doggies as family, and leaving them behind while we escape on a fun vacation is sad to say the least. Fortunately, camping is a very pup-friendly activity, and spending time in the great outdoors is perfect for you and your doggo.
All that said, you do have to be careful about the RV parks you book when taking your dog along on your RV getaway. You see, many RV parks and campgrounds don't allow pets to tag along. Others restrict the breeds that can spend time in their park.
The good news? There are still plenty of pet-friendly campgrounds out there. In fact, there are some parks that even go so far as to cater to dogs.
Below we've compiled a list of these pet-friendly campgrounds. Choose one of these and you and your furry friend are sure to have a wonderful vacation!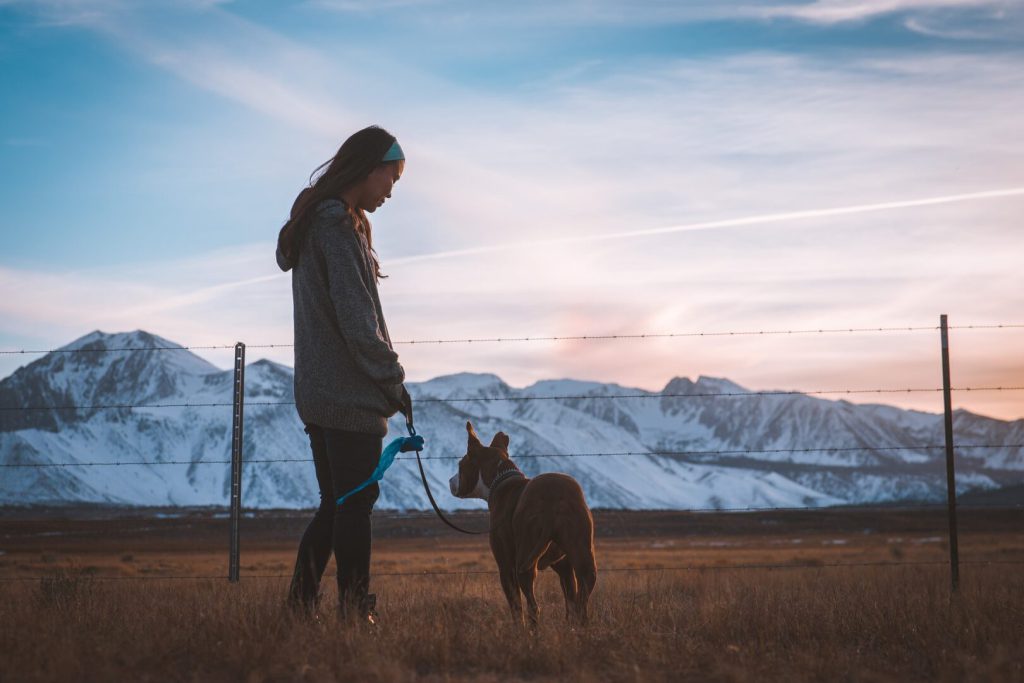 #1. 4 Paws Kingdom Dog Retreat and Campground
Address: 335 Lazy Creek Dr.
Rutherfordton, NC 28139
Phone: 828-287-7324
Website: 4 Paws Kingdom Campground and Dog Retreat
Easily the very best RV park for dogs in the whole country is found in the foothills of the Blue Ridge Mountains in North Carolina.
4 Paws Dog Kingdom features an awesome agility park for pups, a pond that allows dogs to go for a swim, and even a dog bathhouse where your pet can get clean. Of course, the beautiful views and hikes surrounding the park are pretty incredible as well!
#2. Kamp Klamath RV Park and Campground
Address: 1661 West Klamath Beach Road
Klamath, CA 95548
Phone: 707-482-0227
Website: Kamp Klamath RV Park and Campground
Another great pick when it comes to pet-friendly campgrounds, Kamp Klamath is all the way across the country in California. Here, pets are considered family, and that means you'll find everything your pup could possibly need.
The 33-acre park includes plenty of walking trails for you and your pup to explore, as well as a river that dogs are welcome to splash in. Free doggie bags are available too, in case you find yourself needing some extras.
#3. Disney's Fort Wilderness Campground
Address: 4510 N. Fort Wilderness Trail
Lake Buena Vista, FL 32830
Phone: 407-824-2900
Website: Disney's Fort Wilderness Resort
As you might have guessed, Disney's Fort Wilderness is one of the most family-friendly RV parks in the county. What you might not know is that this campground also welcomes the furry members of your family with open arms.
The trails at Fort Wilderness are the perfect place to take your pet for a walk, and the dog parks give them a chance to explore leash-free. Pet owners also love the dog welcome package that every pup receives upon check-in.
#4. Lake George RV Park
Address: 74 NY-149
Lake George, NY 12845
Phone: 518-792-3775
Website: Lake George RV Park
Lake George RV Park is a beautiful place to stay in your RV while in upstate New York. It's located in the gorgeous Adirondack Mountains and is incredibly peaceful.
To make a good thing even better, this RV park happily welcomes pets. In fact, the park is home to the enormous and amazing Charlie's Dog Park. This two-acre dog play area features a fire hydrant spray fountain, shaded walking paths, and an agility course.
Pet owners will also appreciate the dog waste stations, dog water fountains, and the dog treat vending machines.
#5. Compass RV Park
Address: 1505 State Road 207
St. Augustine, FL 32086
Phone: 877-394-6577
Website: Compass RV Park
We love visiting Saint Augustine, FL, and Compass RV Park is the perfect place to hang out if you plan to take a dog.
This lovely park features a spacious dog park, meaning your pet will get plenty of exercise while camping there. Additionally, you'll find fishing and hiking onsite, meaning there are activities that you and your fur baby can enjoy together.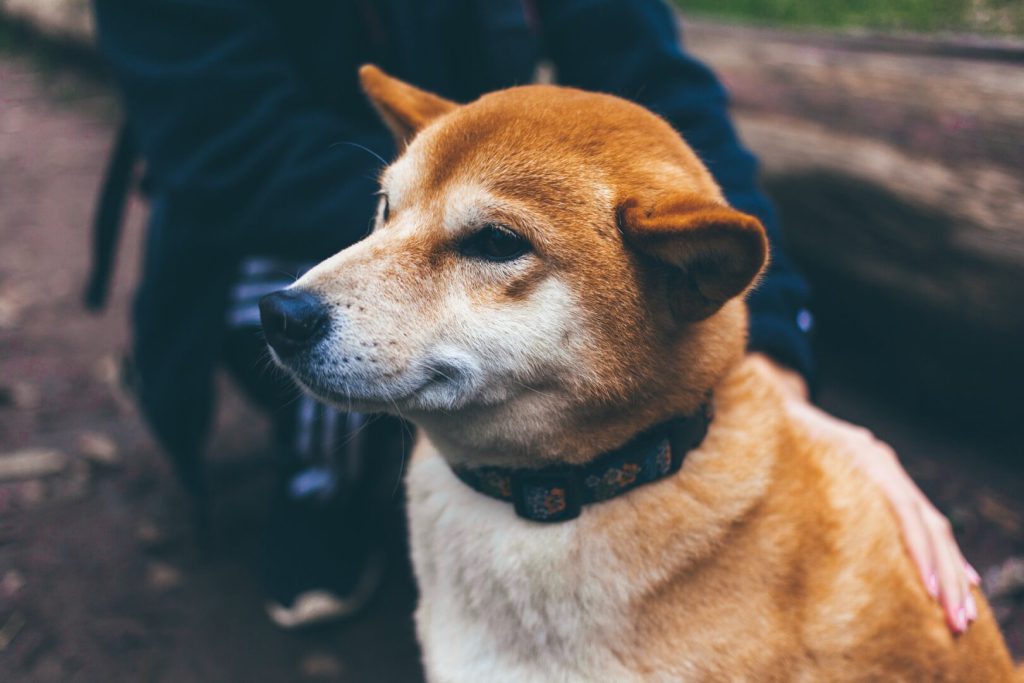 #6. Normandy Farms Campground
Address: 72 West Street
Foxboro, MA 02035
Phone: 866-673-2767
Website: Normandy Farms Campground
Located in the woods between Cape Cod and Boston, Normandy Farms Campground couldn't be any more convenient for finding things to do. Of course, it's also incredibly dog-friendly!
The 1.5-acre onsite dog park is a canine's dream come true, and the agility equipment offers great exercise opportunities. We also really appreciate that there is a designated section for small dogs who might otherwise feel too intimidated to enjoy themselves.
#7. Lemon Cove Village RV Park
Address: 32075 Sierra Drive
Lemon Cove, CA 93244
Phone: 559-370-4152
Website: Lemon Cove Village RV Park
The perfect home base for anyone visiting Sequoia and Kings Canyon National Parks, Lemon Cove Village is also one of the more pet-friendly campgrounds out there.
At this park, a fenced-in dog park ensures all pups can play in a safe environment. There is also a pretty garden that dogs can be walked through, something many dog parents seem to enjoy.
#8. Rovers RV Park
Address: 3299 E. Alsea Hwy
Waldport, OR 97394
Phone: 541-563-3485
Website: Rovers RV Park
Rovers RV Park is an intimate little campground located in the beautiful Pacific Northwest. It is designed and run with dogs in mind, and it really shows.
While staying at Rovers, you are welcome to let your friendly pet run without a leash. Fishing and kayaking are available onsite, and your pup is welcome to enjoy these activities with you.
#9. Waggin' Tail Ranch RV Resort
Address: 10801 FM2931
Pilot Point, TX 76258
Phone: 940-595-2510
Website: Waggin' Tail Ranch RV Resort
A self proclaimed "dog-lover's paradise" Waggin' Tails Ranch is all about giving you and your dog the best getaway possible.
Many of the sites in this park are fully fenced in, meaning your dog can be off-leash while hanging out around the RV. Additionally, the park features an agility course that pups just love. Lastly, your four-legged friend is sure to love cooling off in the dog swimming pond.
#10. Cottonwoods RV Park
Address: 5170 N. Oakland Gravel Road
Columbia, MO 65202
Phone: 573-474-2747
Website: Cottonwoods RV Park
Looking to escape in Missouri with your doggy friend? Look no further than Cottonwoods RV Park for one of the most pet-friendly campgrounds around.
This park is truly dedicated to the dogs and cats of the world and offers $2 off your camping fees if you bring a dog or cat food donation for the Central Missouri Humane Society. Amenities for their furry guests include a dog park and plenty of places to take a pet out for a walk.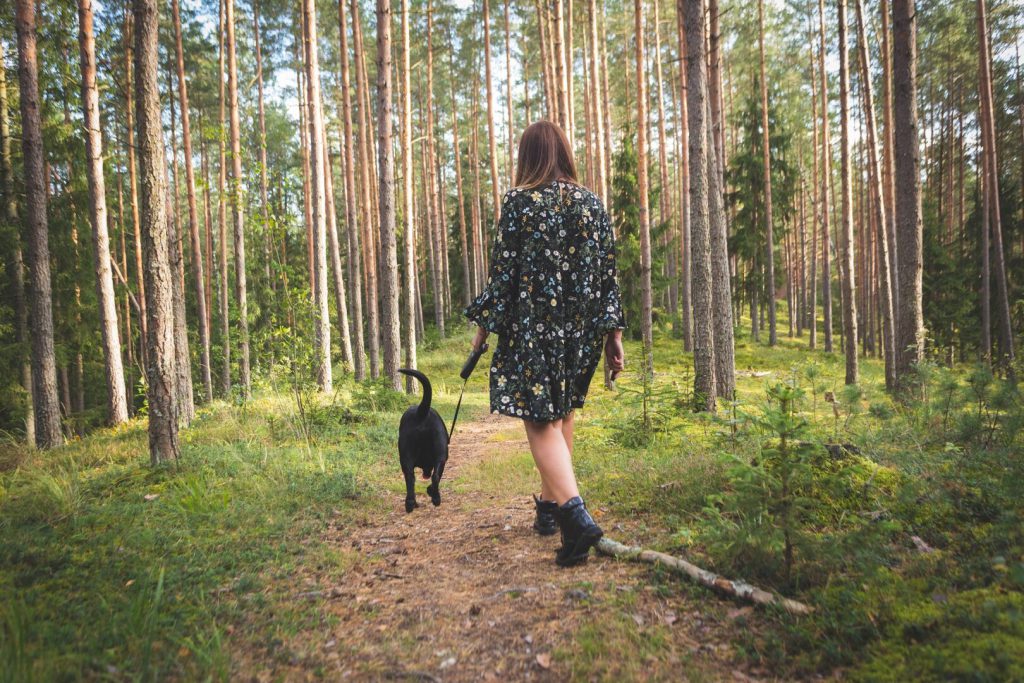 #11. Escondido RV Resort
Address: 1740 Seven Oaks Road
Escondido, CA 92026
Phone: 619-648-8515
Website: Escondido RV Resort
Looking to visit a city that will welcome your pup? We highly recommend taking your canine friend to San Diego. While there, consider making Escondido RV Resort your home base.
This awesome park is located about 30 miles outside of San Diego and is truly pet-friendly. The fenced-in dog park features a fire hydrant water feature where dogs can cool off, as well as a dog water fountain for hydration purposes. Of course, there are spaces to run and plenty of shaded areas so your pup can stay comfortable during the summer.
#12. Flying Flags RV Resort and Campground
Address: 180 Avenue Of The Flags
Buellton, CA 93427
Phone: 805-688-3716
Website: Flying Flags RV Resort and Campground
A California park with an excellent location, Flying Flags RV Resort puts you close to great views, fun hikes, and delicious wine. It also makes a point of making your dog comfortable.
Dogs who stay here really enjoy the large fenced dog park where they can run free and stretch their legs. They also appreciate the fact that so many hiking trails are available in the nearby Los Padres National Forest.
#13. Garden of the Gods RV Resort
Address: 3704 W. Colorado Ave.
Colorado Springs, CO 80904
Phone: 719-475-9450
Website: Garden of the Gods RV Resort
Garden of the Gods is an awe-inspiring place that everyone should see. This includes your furry family members who will be happy to walk the trails alongside you.
Of course, you will need a place to stay. This is where Garden of the Gods RV Resort comes into play. Here, your pet is gladly welcomed in and offered such amenities as a fun and spacious bark park where they can run off their energy and make friends.
#14. Riverside Campground and Cabins
Address: 47020 Highway 1
Big Sur, CA 93920
Phone: 831-667-2414
Website: Riverside Campground and Cabins
Yet another California park, Riverside Campground and Cabins is a fabulous destination because it's right by the Redwoods. Since the is another of California's pet-friendly campgrounds, you and your pup can hike this incredible forest together.
At the RV park, you'll be able to use a catch-and-release fishing pond while hanging with your canine buddy. You can also check out the nearby beaches, some of which allow dog visitors to enjoy the waves.
#15. Evergreen Park RV Resort
Address: 16359 Dover Road
Dundee, OH 44624
Phone: 888-359-6429
Website: Evergreen Park RV Resort
If you're hoping to stay with your doggo in Amish country, Evergreen Park RV Resort is the place for you. This is easily one of the most dog-friendly parks in this area of the country.
This RV park offers a run for stretching those canine legs, as well as plenty of grassy areas for exploring. Another great feature of this campground? An onsite dog wash for when those paws get a little too muddy.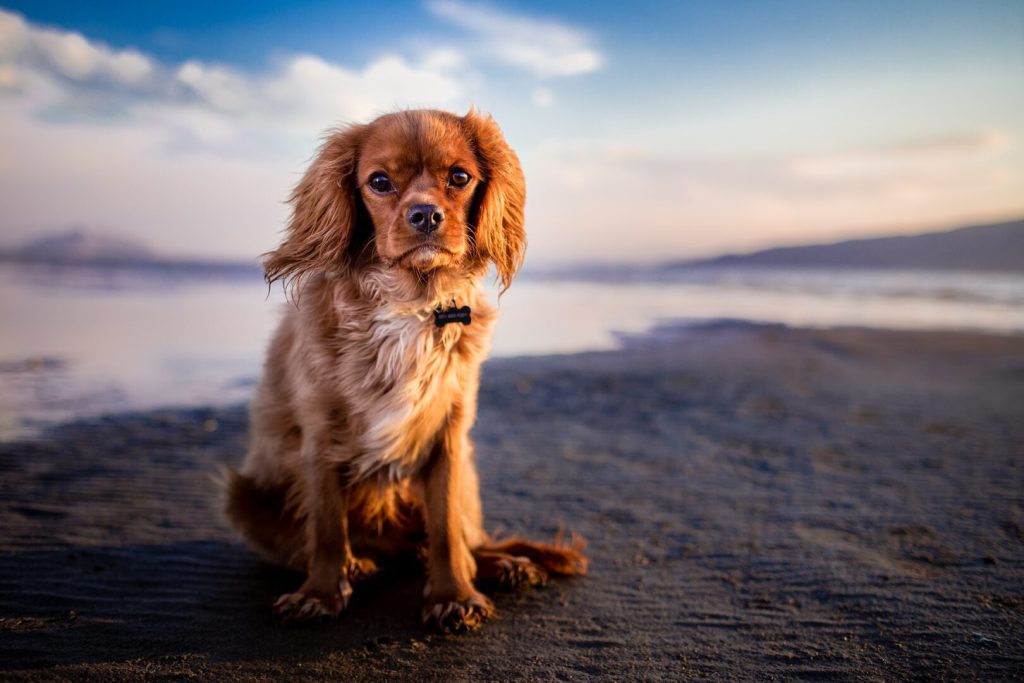 #16. Sagadahoc Bay Campground
Address: 9 Molly Point Lane
Georgetown, ME 04548
Phone: 207-371-2014
Website: Sagadahoc Bay Campground
An absolutely gorgeous camping experience can be found at Sagadahoc Bay Campground. This place offers a spectacular view of the Seguin Island Lighthouse and a rocky ledge that's perfect for fishing.
Of course, the best thing about this place is that it's one of the most pet-friendly campgrounds out there. Pups love to chase seagulls and get their paws wet at the onsite sand beach, and the friendly staff are always happy to have furry friends in the campground.
#17. Wakeda Campground
Address: 294 Exeter Rd
Hampton Falls, NH 03844
Phone: 603-772-5274
Website: Wakeda Campground
Another campground that's great for beach goers is the lovely Wakeda Campground. This park is located just 8 miles from Hampton Beach, a very nice beach where dogs are allowed from October 1st through April 30th.
The campground itself is perfect for your canine buddy because it features a larger fenced-in dog park. This park has a variety of agility obstacles, as well as a fire hydrant drinking fountain.
#18. Holly Shores Camping Resort
Address: 491 US Route 9 South
Cape May, NJ 08204
Phone: 877-494-6559
Website: Holly Shores Camping Resort
Yet another east coast campground that is near the beach, we love Holly Shores Camping Resort for camping with a pet.
This wooded campground is well shaded, meaning you and your dog will stay nice and cool. The nature trails that weave through this wooded area are perfect for exploring with your four-legged friend, and the fishing lake can be enjoyed with your pup as well. Lastly, your dog is sure to enjoy the onsite dog park where they can run and play.
#19. Wanderlust Crossings RV Park
Address: 1038 S. Airport Rd.
Weatherford, OK 73096
Phone: 580-772-2800
Website: Wanderlust Crossings RV Park
Wanderlust Crossings RV Park is a peaceful place located in rural Oklahoma. It's clean, well manicured, beautiful, and the people here love dogs.
Dog runs are available in the park, so your pup can run off any extra energy, and an onsite dog groomer can help keep your furry friend looking nice. Alternatively, you can put in the effort yourself, using the dog wash station located in the campground.
#20. All Kampgrounds of America Locations
The last option on our list isn't a single park, but a whole chain of them. Almost all Kampgrounds of America (KOA) parks are happy to have your furry friend join you on your camping adventure, making it easy to quickly find pet-friendly campgrounds when on the go.
The vast majority of these parks feature a Camp K9, which is what the chain calls its dog parks. Additionally, many parks are located near hiking trails, beaches, lakes, and other outdoor recreational areas where dogs are welcome and will have an awesome time.