RV Parts & Accessories
June 11th, 2020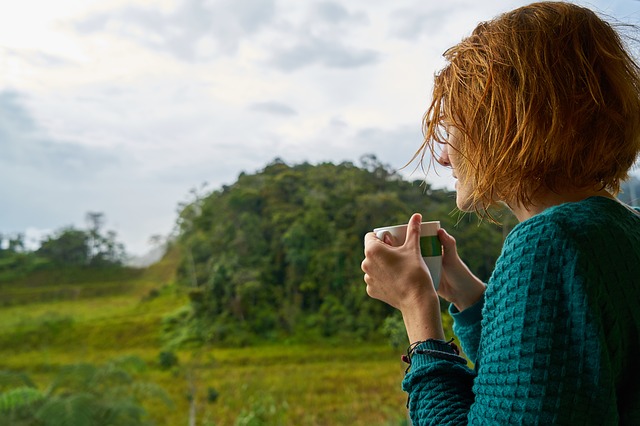 We're going to take a look at a very important RV appliance. Some people would even argue it's one of the most important RV appliances you could possibly own.
We're talking about your RV coffee maker.
You have a variety of options when it comes to selecting the best coffee maker for your RV, and you'll want to consider a few things before purchasing. If you know how many people you'll be making coffee for, the type of brew you prefer, and the amount of space in your RV kitchen before you begin researching, it will help you narrow down the hunt for the best camper coffee maker.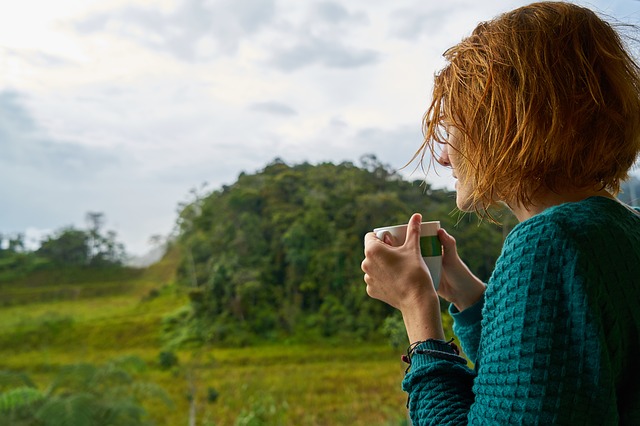 RV Coffee Maker
There are admittedly plenty of places on the road where you could get your coffee fix. The campground where you're staying may have a welcome center with coffee. You can find some at gas stations, of course. Or you can go the opposite route and grab your cup of joe from Starbucks or a specialty cafe. Generally speaking, neither welcome centers nor gas stations are necessarily known for their delicious java. Specialty cafe coffee, on the other hand, can add up pretty quickly, especially if you'll be on the road for a while.
A coffee maker for RV can be a small cost for big savings in the long run. It's also nice to be able to get up in the morning and brew yourself a cup without having to worry about driving to a coffee shop. Most RVs have at least a kitchenette, or a table and outlet where you can plug in your RV coffee pot.
Types of RV Coffee Makers
Before you begin shopping for an RV coffee maker, you should know the various kinds that are available so you can decide which is best for you. Whether you want a machine that does everything for you, or you prefer more hands-on coffee making, there's an RV coffee pot for everyone. Here are the different ways to brew your morning joe.
Drip Coffee Makers
These are the traditional coffee makers you find in workplaces, hotel lobbies, and tons of other places. To brew, you put a coffee filter in the top, pour the ground coffee in, and fill the machine with water. The water filters through the coffee grounds and drips into the large pot, where it stays warm until you shut off the pot. This is one of the easiest methods of making coffee, and you can get a drip coffee maker for very little money. They can also come with features such as timers or built-in grinders so you get freshly ground coffee which improves the taste.
Single Serve Coffee Makers
The most popular brand of these coffee makers is the Keurig, but there are several options. To brew your coffee, make sure there is water in the receptacle, then put a pod in the top of the machine, flip the lid down, place your mug underneath, and push a button. Because you only brew a single cup of coffee each time, these makers take up less space than a 12-cup coffee pot. There are also a variety of choices for pods, and you can get pretty fancy coffee this way. Single-serve coffee makers are much more expensive than drip coffee makers.
Percolators
Percolators can be electric, or you can purchase a percolator that heats on a stove. Stovetop percolators are popular with campers who don't have access to electricity – you could even heat one over a campfire – while electric ones are obviously easier and usually faster. To brew coffee in a percolator, you place the coffee in a central container and fill the pot with water. Heat up the pot using one of the two methods, and the coffee brews inside. Percolators run the gamut from simple camp coffee pots to fancy models with sleek designs and extra features like timers. Some people prefer the taste of percolated coffee to drip coffee – it's all a matter of what you like best.
Pour Overs
A pour-over brew is exactly what it sounds like. You place a small container that holds a coffee filter on top of your mug and add grounds. Pour hot water over the grounds, letting it seep through the filter and into your mug. Pour-overs are another easy method while camping since you simply need a way to heat some water. Because the method only involves a single small piece of equipment, it's also great for RVing. You can purchase a plastic pour-over cup for less than $10, or you can invest in a nicer-looking ceramic cup for more. You may not want to use this method if you're making coffee for several people each morning, as you have to wait for each person to use the pour over cup.
French Press
This is a fussier method of making coffee, but people who use it rave about the taste. A French press uses immersion to brew your coffee, and the absence of a paper filter leads to a much better flavor. The French press does have to be taken apart and rinsed, and many of them are glass which could be a challenge while traveling.
Best Coffee Maker for RVs
This personal coffeemaker brews right into the included travel mug so you can grab it and get moving! It comes with a permanent filter so you won't need to replace those, and has an automatic shutoff. The mug fits most vehicle cupholders.
Price: $18.99
This coffeemaker is less than 5 inches wide, making it a great option when space is at a premium. It brews one cup of coffee at a time – you can use your favorite mug, or remove the drip tray and put your travel mug under the spout. An auto-off feature shuts off the machine 90 seconds after your last brew so you won't waste energy, and the machine uses standard K-cup pods.
Price: $68.99
This is a great option if you're traveling with more than one coffee-drinker (or just like more than one cup yourself!). The stainless steel carafe is practical for travel and features a dripless pour spout. This RV coffee maker has a 30-minute automatic shutoff, and a brew-pause feature in case you desperately need your first cup before the whole pot is done brewing.
Price: $39.95
This fast-brewing machine can accommodate either your favorite mug or travel mug and uses a mesh scoop filter so you don't need to replace filters. The stainless steel looks sleek but is practical for an RV, and regular and bold settings mean you can easily adjust the strength of your coffee. The machine has an automatic shutoff and spill-resistant tray.
Price: $45.50
This stovetop percolator is a great option when you want to make coffee off the grid – on your stove, or even over a campfire. The stainless steel pot is easy to clean and holds up to 9 cups in case you have a larger group. The pot comes with an instruction manual and filters to keep coffee grounds out of your java.
Price: $29.99
About the simplest way to make a cup of coffee. Just put this plastic pour-over cup over your mug, add a filter and coffee grounds, and pour hot water slowly over the grounds to brew your coffee. You can easily handwash and pack away the plastic dripper without any worries about treating it gently. It isn't the most elegant cup of coffee, but it's a great, inexpensive option to toss in your RV and not fuss over.
Price: $9.87
If you're dry camping or just want to preserve power in your RV, try this coffee maker outfitted for a camp stove. Coleman is one of the most recognized camping brands, and they bring their quality construction to this coffee maker as well. The coffee maker fits on most 2- and 3-burner camp stoves and the glass carafe holds up to 10 cups, so you can brew for a larger group of people.
Price: from $47.24
The ultimate space-saver – affix this under cabinet coffeemaker in your RV and free up counter space while still giving your coffeemaker pride of place. This RV coffee maker attaches under most motorhome cabinets and is only 11 lbs so it won't put too much stress on them. The 8-cup insulated carafe keeps coffee warm for hours without the need for a hotplate and brews up enough coffee for several drinkers.
Coffee Maker FAQs
Once you've settled on the perfect compact coffeemaker for your RV, you may have a few more questions about your machine. A lot of those can be answered by reading the manufacturer's instructions or visiting their website, but here are a few FAQs.
How do I clean my coffeemaker?
Cleaning your coffeemaker is going to depend on the type you selected, and it's best to read the manual to know for certain how to clean yours. However, with a drip coffee maker, you'll want to rinse and wipe out the chamber to remove any loose grounds. Fill the water chamber with a 1:1 ratio of white vinegar and water. Put a paper coffee filter in the basket to catch any debris that may be loosened by cleaning. Brew half the pot of water/vinegar, turn off the pot, and let sit for an hour. Turn the pot back on and allow to finish brewing. Change the coffee filter, fill with clear water, and run the cycle again. You may want to do this two times to get rid of any lingering vinegar smell. Wash the inside of the carafe separately with dish soap, warm water, and a soft cloth and allow to dry.
Where should I set up my coffeemaker?
You're going to want a water source, and with most coffee makers, a power source so it's most convenient to set up your coffee spot in your kitchenette near a sink. However, all you really need is a flat surface and likely an outlet, so a small table will work also. You may want to keep all your coffee supplies – the coffee itself, a grinder if desired, a measuring spoon, sugar if you prefer, and your favorite mug all in one spot so it's easy to find.
Can RV coffee makers make tea also?
Since most coffee makers involve heating water, many of them are capable of making tea as well. If you're going to make tea often, check your model before buying to be sure. Since you're traveling light, it's always nice when your appliances can do double-duty and make tea, or even instant hot chocolate or cider as well.
There's nothing quite like the feeling of waking up in the morning while camping at a scenic spot, brewing a fresh cup of coffee, and sitting outside watching the sunrise over a lake, or the mountains, or the desert. You don't need to sacrifice a good cup of coffee, just because you're on the road!
This post may contain affiliate links.