7 Simple Tips for Slowing Down and Enjoying the RV Journey
Travel Inspiration
May 5th, 2018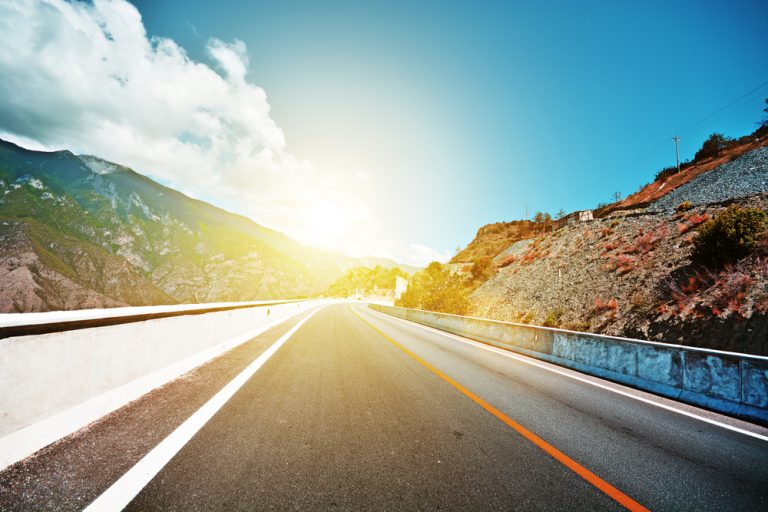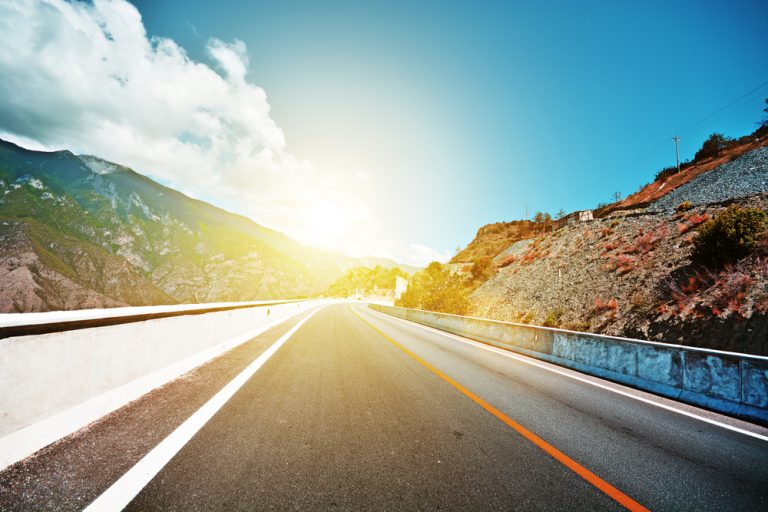 You might think RV travel is all about go, go, going — and sure enough, being able to get anywhere the roads can take you in comfort is one of the most appealing things about the camping lifestyle.
But even with so much to see and do on your travel bucket list, it's important to slow down and enjoy the journey. Otherwise, you'll just find yourself worn down and burnt out, not actually enjoying any of the stops you make along the way.
When it comes to the best RV adventures, destination planning is only one half of the picture, important as it may be. Sitting down with your Rand McNally Road Atlas and National Parks Guide can get you amped up for your trip, but what about when the rubber meets the road?
RV Adventure
Any family RV adventure across the USA requires certain preparations. You've got to secure your RV rental, for one, and figure out where you're going and how you'll stay once you get there.
(Psst — if you're looking to pinch a few pennies during your voyage, we highly recommend investing in a Passport America membership, particularly if you want to stay at campgrounds with lots of luxurious amenities like swimming pools, game rooms, and premium hookup sites. Passport America is the only discount camping club of its kind, which gets its members 50% off their campsite accommodation fees at almost 1900 campgrounds across the country! At less than $50 per year, it easily pays for itself in a single weekend.)
But all the planning in the world won't make for an enjoyable excursion unless you actually savor the moment.
So here are a few of our best tips for figuring out how to slow down and relax during your upcoming RV travels.
1. Plan fewer stops.
Trust us, we get it. Anyone who's so much as glanced at a road map knows there's way too much to see and do in one lifetime.
But bouncing around among tons of different destinations means you don't fully enjoy the experience of any of them.
So when you pull out your travel-planning journal or fire up your RV GPS system, try and remember that less can be more. A full week in one place may seem luxurious, or even wasteful… but you'll actually have a lasting sense of the area once you leave, rather than fleeting impressions.
2. Visit the not-so-popular attractions.
Don't get us wrong, it's totally worthwhile to check Yellowstone and Yosemite off your list, especially if you're trying to fill up your National Parks Passport. But there's a whole lot more to our country's sightseeing potential than the big names!
Seeking out and stopping by unique roadside attractions can both slow you down and enrich your trip. From Rapid City's Dinosaur Park to the World's Largest Bottle of Catsup, here are some of the strangest attractions to swing by on your next adventure.
RV Vacation
It's called a vacation for a reason. Here are more ways to make sure you enjoy the ride!
3. Spend more time.
With work, school, and other commitments, we understand it's not always possible to spend as long as you'd like on the road.
But if you can, try to take as much time as possible. Not only will it help you keep from feeling rushed at each of your destinations, but it can also actually help you save money — both campgrounds and RV rental agencies often provide steep discounts to longer-term customers.
Who knows? Maybe after a month on the road, the bug will bite you and you'll find yourself jumping into the wild and whacky lifestyle of full-time RV travel!
4. Take the back roads.
It's not the quickest way, but you're in no hurry, right? Besides, the back roads are also A) less crowded and B) often way more beautiful.
Wondering where to find the scenic route? Try the following road trip guides, available on Amazon:
5. Go ahead — change plans.
One of the most freeing parts of road tripping in a travel trailer or motorhome is not having to worry about where you'll eat or sleep that night — you've got your very own hotel room along with you for the ride!
So take advantage of it by allowing yourself to explore that interesting-looking, unplanned side venture. After all, it's less about the destination than it is about the journey.
Advice for RV Travel
Here are a few ways to maximize the time you spend at each stop on your itinerary.
6. Focus on food.
Food is one of life's simplest, but most powerful pleasures. So when you're on the road, don't just scarf down whatever's around — seek out local flavors to try. It'll give you a better understanding of each of your destinations and besides, who knows? You might even discover a new favorite or three!
7. Go for a walk (or bike ride, or…)
The world might look lovely through your RV windows, but it's even nicer to get out there and explore it on your own two feet — and besides, the fresh air and exercise will leave you feeling even better.
You don't have to be a fitness geek to be able to enjoy the outdoors; although challenging ventures like hiking and climbing are good options, even a leisurely stroll around the campground will get the blood flowing and help you relax and enjoy the journey.
Tips for Slowing Down
No matter where you find yourself on your next RV vacation, we hope these easy tips help you sit back and savor the time you spend on the road. After all, you've earned a break — and in our opinion, there's no better way to take one than camping.
This post may contain affiliate links.