Seating
September 16th, 2019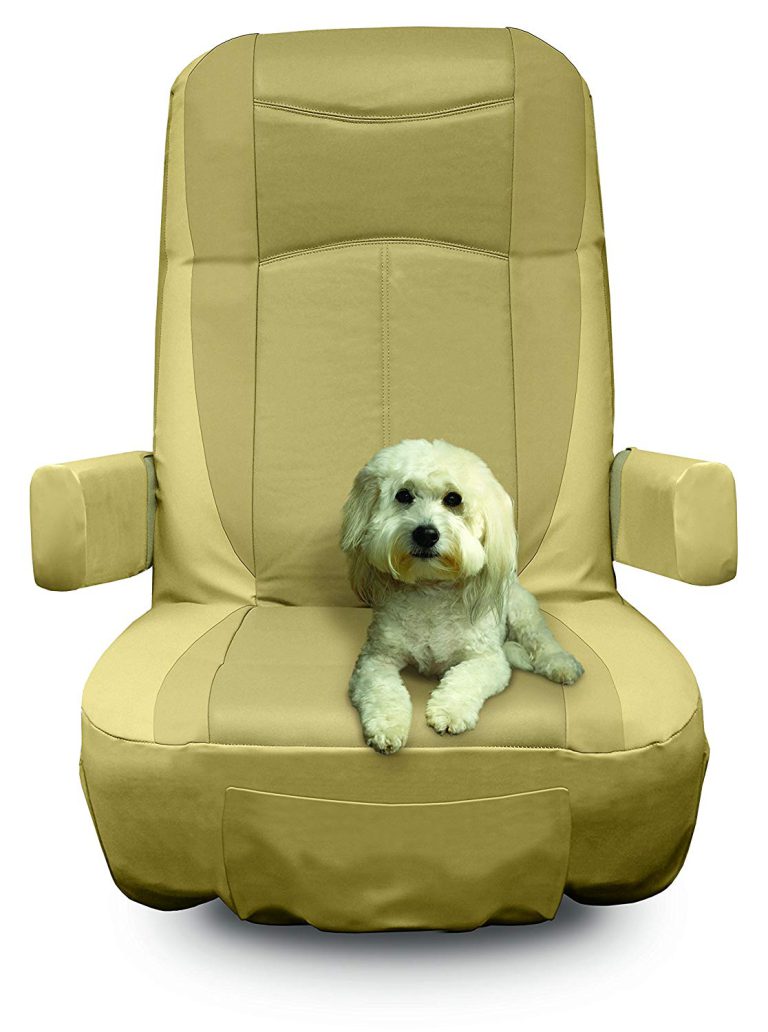 They're an important part of your RV that you probably haven't given much thought to. But when you think about how much time you spend sitting in your RV – well, the seats you plant yourself in are pretty important. Let's look at a few of them.
RV Drivers Seat
The two front captain chairs are the place you begin your journey. They're what determine whether you start out pleasantly, or whether you end a day of driving and sitting with a sore back and achy limbs. When you look at buying captain chairs, you're going to want to invest in some good quality, comfortable chairs. Class A captain chairs are often on the same level as the main floor of the RV, and they usually have an RV swivel seat base so they can be turned and used as dining chairs or extra seating when people are visiting. Class A seats may even recline, or have extras like seat heaters or chair massage features. 
Class C captain chairs don't usually recline, and rather than being on the same level as the interior, Class C's are a step down in the cab of the interior. You can choose a variety of materials to cover the chairs, including vinyl, fabric, ultraleather, or a top of the line kashmira fabric which is notoriously soft. Captains chairs generally start around $350 and can cost more than $900 if you want a luxury chair. Regardless of which chair you choose, it should meet federal and industry safety standards. You'll also want to make sure your seats are designed for your motorhome – your insurance company can deny coverage if your seats aren't approved for the type of vehicle you have. 
RV Recliner Seats
Recliners are a great option if you're concerned about having enough room for a couch. Recliners come in several sizes, and you can even choose double recliners with drink holders or extra storage. Like some captain's chairs, recliners can also have massage features. You can change up the feel of your recliners by selecting different fabrics or recovering your existing recliner, or by switching up your RV seat cushions for a new pattern and look.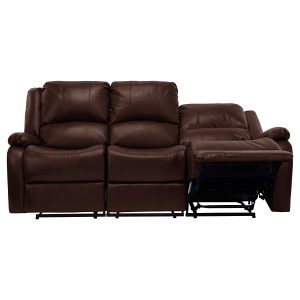 RV Couches
There are many types of couches for RVs as well. You can find sleeper sofas that pull out into extra beds, or couches that fit air mattresses on top at night to sleep. Couches can also be covered in a variety of fabrics – if you're traveling with pets or kids, you'll want one that wipes clean easily. RV sofas are another great way to showcase your style in your home on wheels!
RV Toilet Seat
Yep. That's a pretty important seat to have as well. You can order a special seat made for an RV toilet, but depending on the make and model of your commode, you may be able to use a standard-size toilet seat on it as well. There are several online forums offering advice to people wanting to replace an old RV toilet seat with a newer, more comfortable one, so poke around a bit online to see what your particular toilet can handle. 
Whether you're spending the day driving, or exploring the area where you're camping, you're going to want a comfy seat sooner or later! These considerations can definitely help while you're choosing a place to rest.
This post may contain affiliate links.